Voyage upon life's sea
To yourself be true
And whatever your lot may be
Paddle your own canoe.
~Sarah Bolton
Today I sold my Riot Stealth kayak that has been for sale since February. I was not very aggressively marketing it; this was not like selling the two other boats I have let go (or the one I traded our AC guy for repair to the central unit). One of those boats, while fine, was simply too wide to be of any use to me and I had lost interest in it; the other one I had never liked and was amazed that anyone would want. I really liked the Stealth. I think I secretly wanted to keep it around, even though it was unlikely I would ever use it again. But a woman in Orlando found one of my ads and sent payment for it sight-unseen through Paypal. She drove up today to pick it up. It took us a long time to secure it on her Santa Fe since she had opted to skip the pesky cradles and just carry it right on the built-in roof rack.
I'm writing this to mention that I was surprised at how sad I was to see it leave our driveway and go off to who knows what adventures. I'm not normally an overly sentimental person, but it was oddly dispiriting to see this boat that I had no need for disappear down the road. This is the boat that I took out last summer when Abby and I paddled up the Withlacoochee to spend sweltering afternoons completely submerged in the water (good times). I had fun with this boat. I hope the new owner enjoys it.
Of course I can't write here without including a few photos, and I always have some left over that didn't make it into their respective posts. As you can probably imagine, I have more than enough of egrets flying!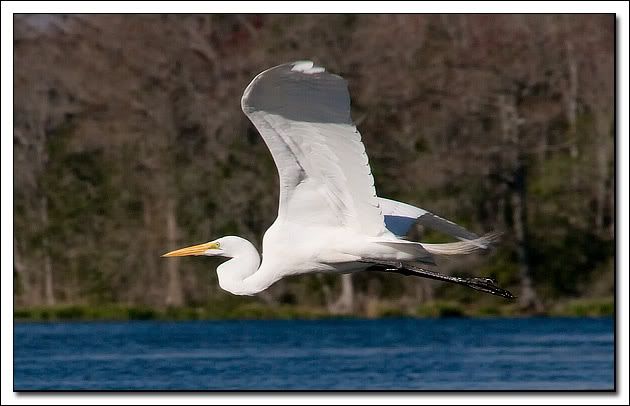 Here's one in an unusual stretched-out flight position: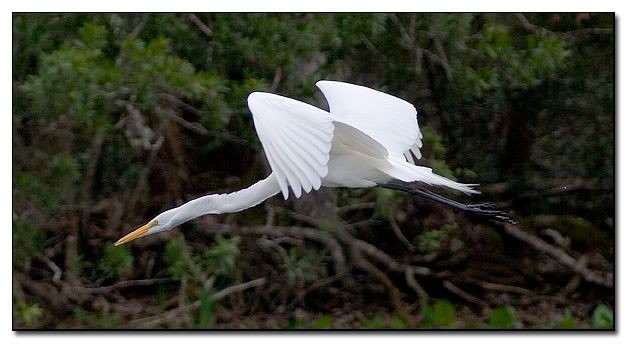 We are just now starting to see juvenile birds on the river. It won't be long before the young moorhens and gallinules turn up. Here's some from late last spring.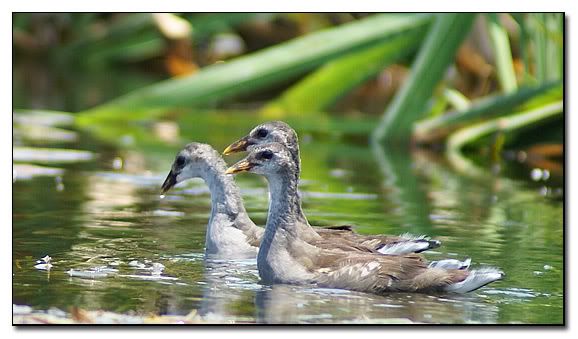 Speaking of juveniles, given all the little blue herons that have been on the Wacissa throughout the winter, perhaps we will see some of their young'uns as well. Interestingly, they start out white. Here's one from last year.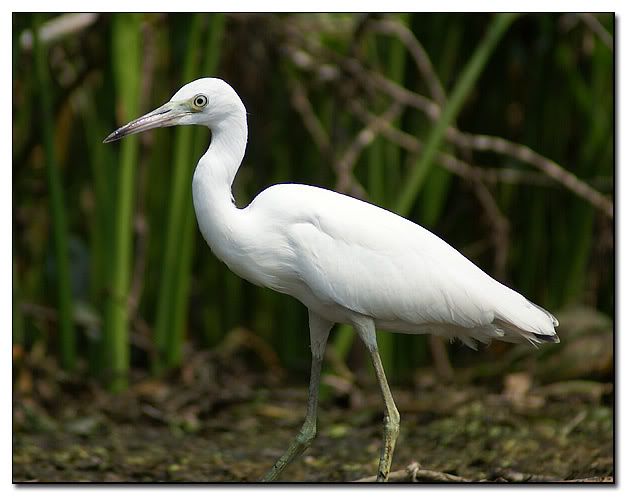 Finally, while I was digging around in my collection of unposted photos, I came to this one taken last fall of a belted kingfisher. Normally I crop out a lot of background in photos but this one seems to be just fine with the background bigger than the bird, so I left it as it was taken.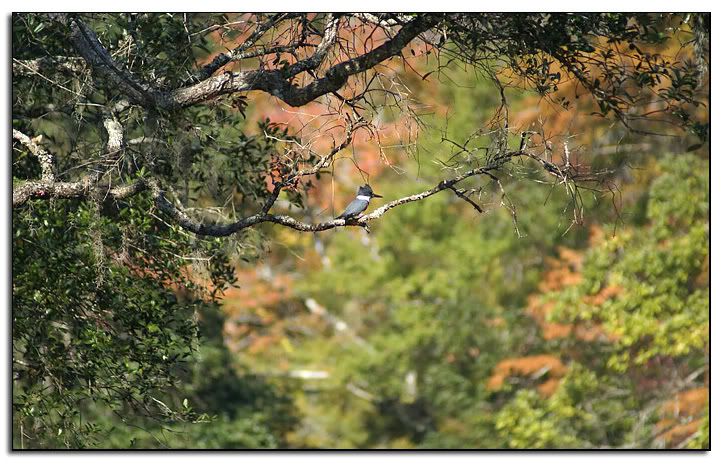 I didn't get a chance to go out paddling a second time this past week, and I leave on Monday for camping (not paddling) in North Carolina. I'll post again after my next paddling trip. Stand by.