And all the air is filled with pleasant noise of waters.
~ Henry Wordsworth
I decided to go back to the Wacissa again (largely because of the current gas costs--best to go to the closest river). I had green herons to find.
No green herons today (why leave you in suspense?)--but many more wood ducks than I had anticipated! I saw these two early on in the paddle: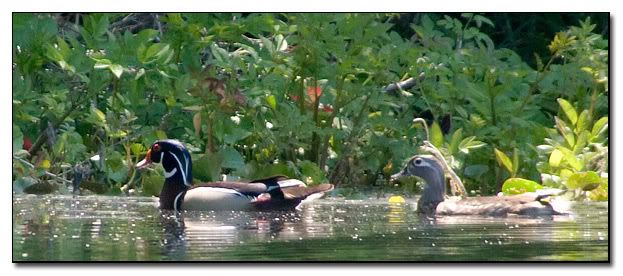 And then a little while after seeing those, I was thrilled to see a mother wood duck leading her babies!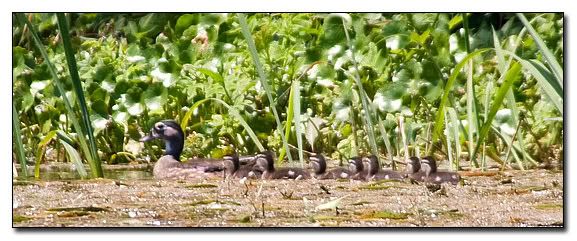 This was a great sighting--maybe there would be more babies on the river. This was one of my favorite things about trips here last spring.
I paddled down to Blue Spring, as always. This tricolored heron was pretty much where it was before--this is starting to be one of those birds you can count on to be in the same place whenever you go by (like the turtle on the rock). Since I had my lens of choice with me on this trip, I decided to take another photo of it.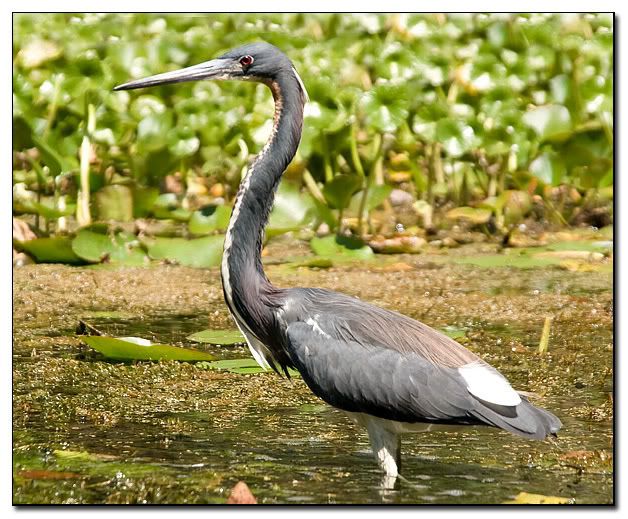 I believe the gator has been removed from the spring. A family (of humans) was there enjoying the swim platform and so I did not continue all the way to the spring but rather returned to the river. This little blue heron was perched on the shoreline.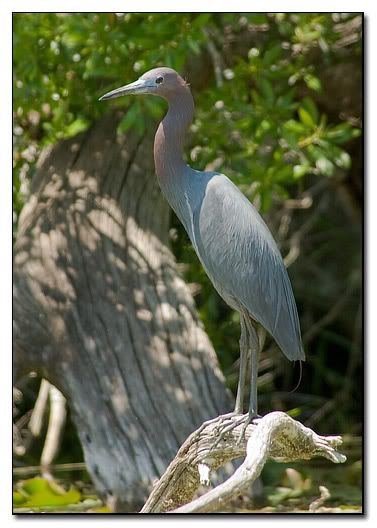 I went downstream a way, but the wind on this day was blowing in that downstream direction so I turned around fairly early. On my way back upstream I was astounded to see this merganser. I looked for these birds all winter and saw not a one--and today here's this one, all by itself on the river!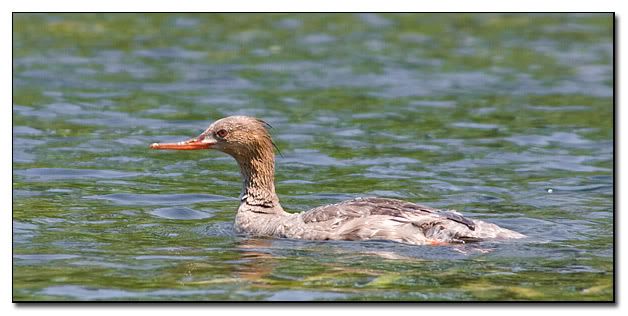 The river was beautiful on this sunny day--all green and blue, given the sky, water, and trees.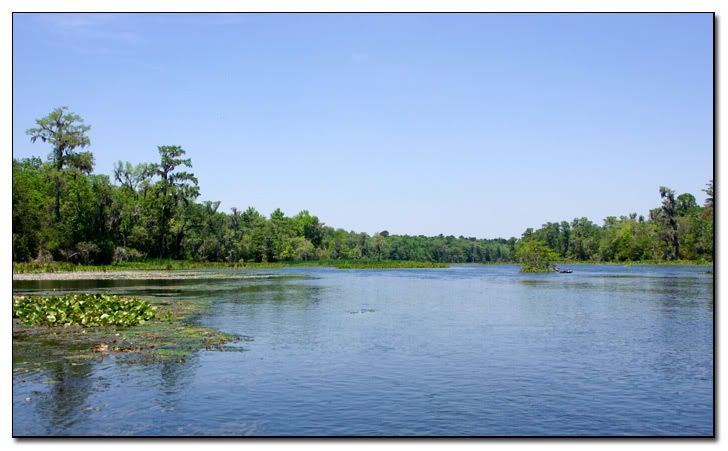 On my way back upstream I came to the most peculiar thing--these two little baby wood ducks out in the river all by themselves.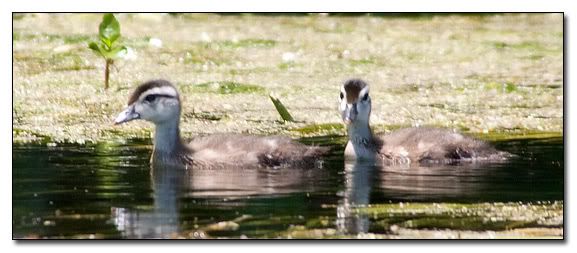 They didn't seem particularly afraid of me (maybe had not been taught yet to fear humans?) and just paddled around near the shoreline. I wondered how they got separated from their family.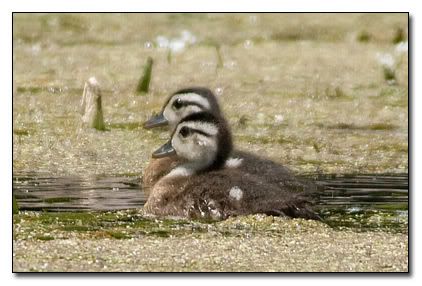 I continued upstream. When I reached the Blue Spring inlet, I decided to go back in. Right after entering it, I caught sight of this family of wood ducks moving out of my way:

I paddled over to where they had gone and caught this last photo before they vanished into the backwaters: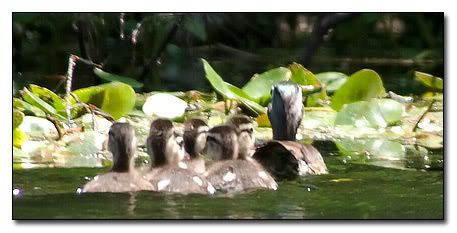 Immediately after taking that photo, I started to back up to pull out of the vegetation I had parked in. When I looked directly to my left, I saw that same tricolored heron staring back at me!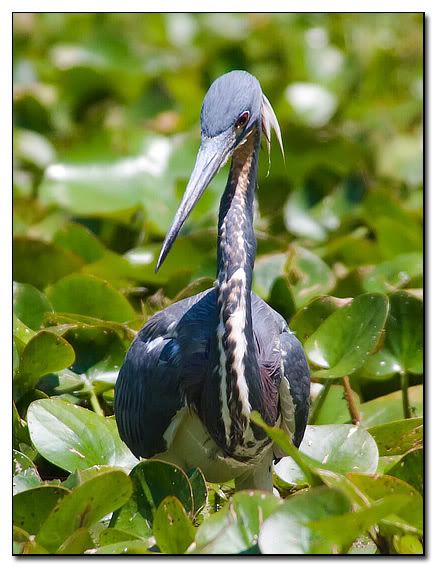 I left it alone and continued upstream. I decided to paddle down that small inlet to the right before the boat ramp. While I was in there, it occurred to me that I had seen very few egrets on this trip--just a few white spots in the distance, but that's all. I spotted one high in a tree--not the best photo op. However, as I approached, it flew off, giving me an egret photo for this day.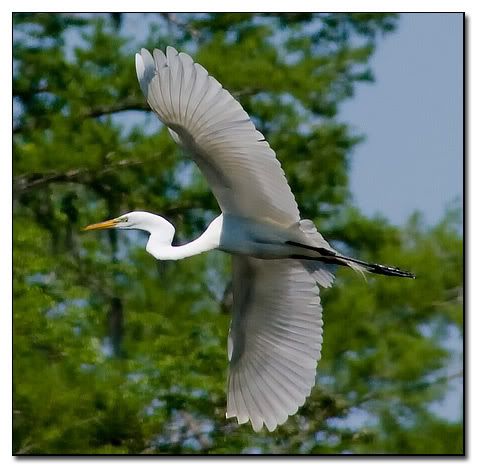 Very close to the head spring I spotted one more male wood duck--how could I not take his picture?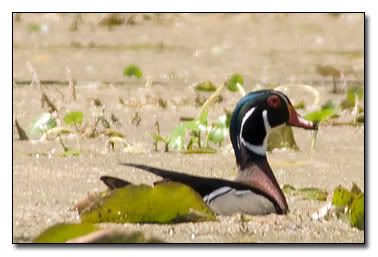 This was another ideal paddling day. A little wind but not a problem. I hope to get back out on the water (likely this river again for gas cost considerations) before my trip to NC next week. Stand by.