Rivers are inherently interesting. They mold landscapes,
create fertile deltas, provide trade routes, a source for food and water;
a place to wash and play…
Rivers are the stuff of metaphor and fable, painting and poetry.
~Edward Gargan
A perfect paddling day! Blue skies, not too hot, a light breeze. So DH and I packed up the kayaks and headed to the Wakulla. Many other paddlers had the same idea, and yet we often had sections of river to ourselves.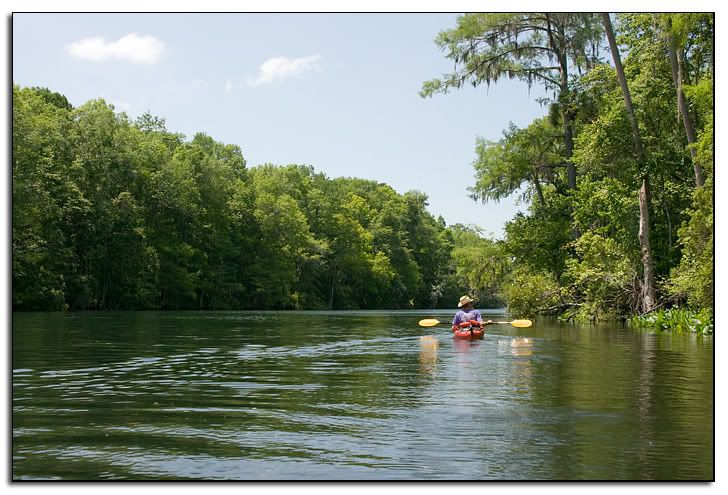 I had expected to see a lot of gators on this trip but we only passed two small ones and one fairly large one. Here is one of the smaller ones watching us go by.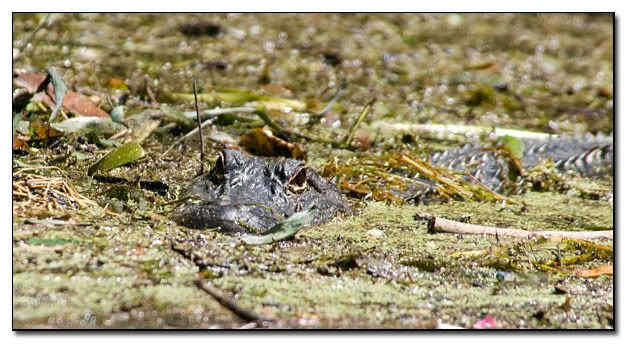 This river doesn't always have a lot of birds on it, and aside from the egrets, they were scarce today (I did see those two big mix-breed ducks again near the boat ramp, though--they must be pets, or at least fed regularly by someone; they seem somewhat out of place). It wasn't until we were drifting downstream from the upper ramp that I spotted the first egret. This one was off the main river and I loved the way a beam of sunlight came down and illuminated the bird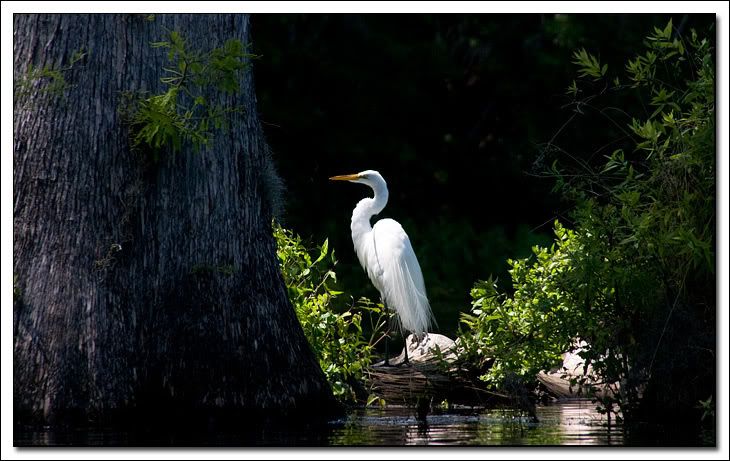 A little farther on we came to another egret fishing among the cypress trees and knees.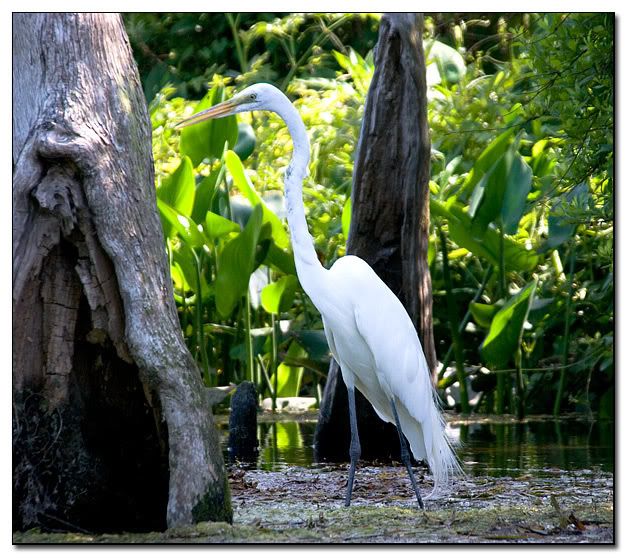 This one did not like being watched and decided to find a more private place to fish.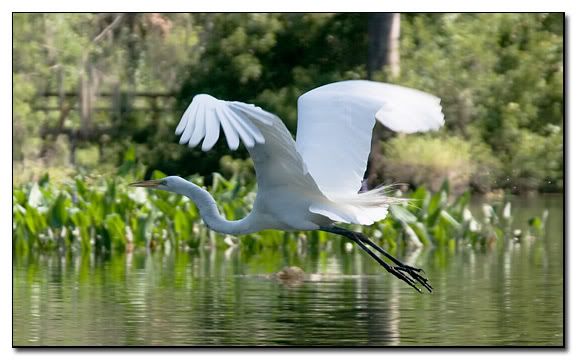 Buh bye...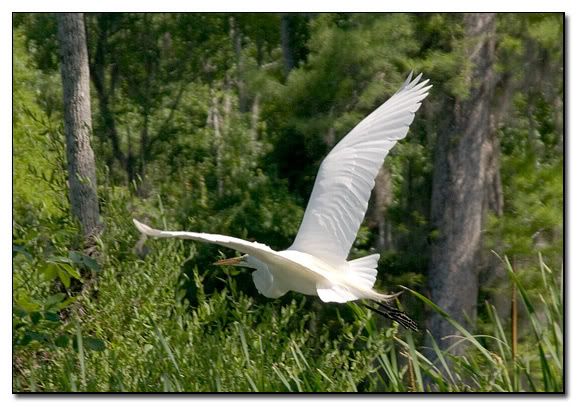 This was my day for spotting things in small sections of sunlight. These gorgeous white flowers, which are scattered here and there along the river's edge, were shining brightly.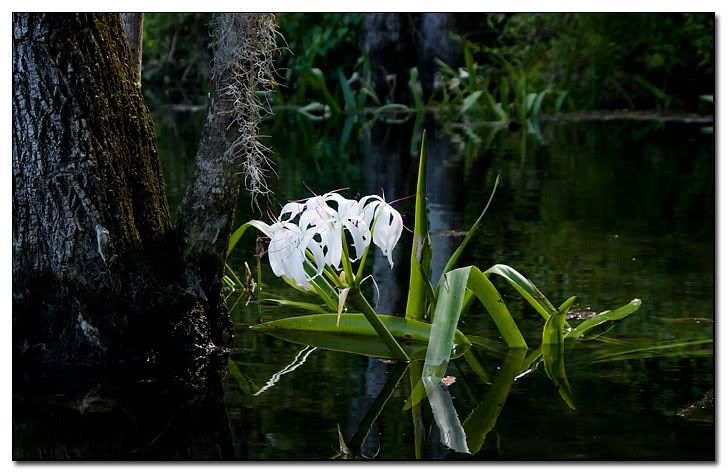 We were on the water so long we had to change our plans to continue on Hwy 98 to get some fresh shrimp to take home for dinner.
I hope to get back to the Wakulla again soon--this is an ideal time to be on the river. The banks are lined with white, purple, and pink blooming flowers and rushes and it's just beautiful. We were surprised not to see any manatees on this trip. We asked a few other paddlers if they had spotted any, and they also had not. Maybe next time.
I had planned to get back to Cedar Key this coming week but have postponed that trip. I intend to get out paddling on day trips, though. Stand by.