You don't take a photograph, you make it.
~Ansel Adams
Another nice early start. And yet two paddlers were returning when I arrived.
The increasing size of the photography equipment I take with me is necessitating a change in primary boat, and so for now the Necky Manitou is my boat of choice when the camera is going. It's not as swift and efficient in wind and current but it
is
roomier.
As usual, the snowy egrets were out near the boat ramp and posing nicely in the leaves and other surface growth. How can I resist?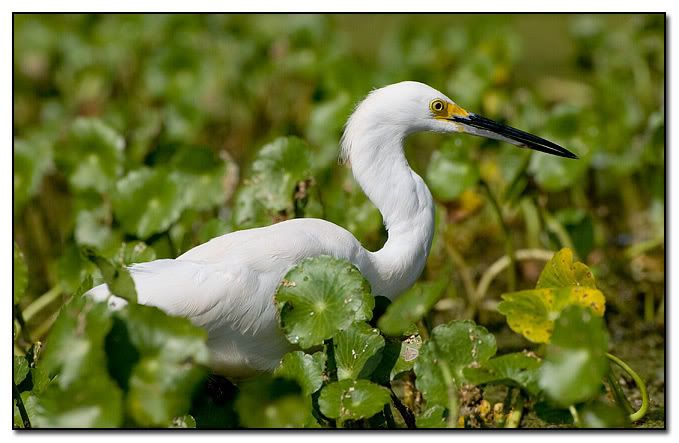 Another regular these days is the tricolored heron, which leaves this river in winter. It's great to see them again!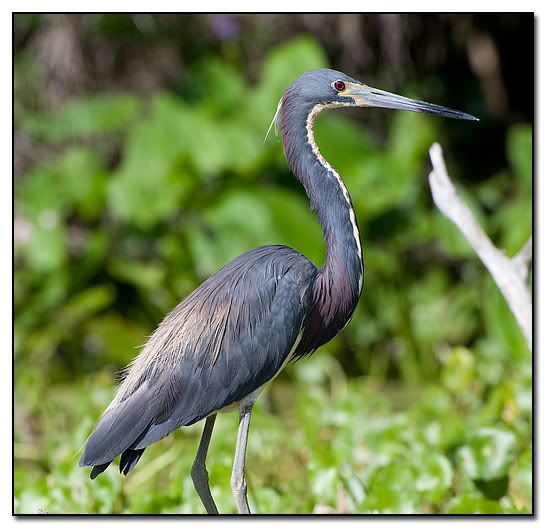 I drifted slowly downstream, not intending to go very far due to the heat and the thunderstorm predicted to arrive later. I spotted this great blue heron across the river and paddled over to it.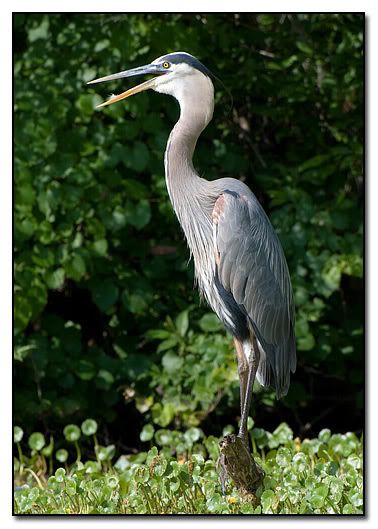 After I had passed, it flew by and into a tree ahead of me, where it watched me approach, still squawking at me...

I paddled into Blue Spring, as always. I decided to try out the video function on my little underwater camera. We'll get to that later. There were many little blue herons in the spring inlet and near the spring, but no other birds.
As I rounded the bend to continue downstream, I came to this mother wood duck with her little ones. They are so cute! The one in at the end of the line seems to be saying "What's back there?"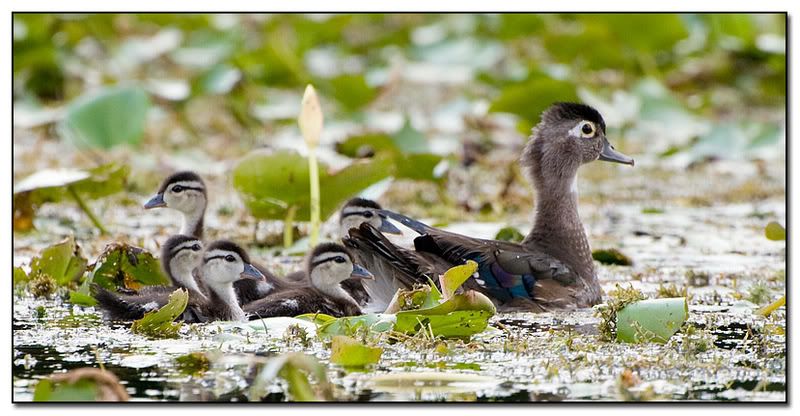 I drifted on. I love it when the turtles are balancing on just their shells with legs akimbo.
Shortly after I passed the one dock on this part of the river and was deciding to turn around, I saw a great egret on the other side. Seemed like a good time to make my turn so I headed over that way. It posed nicely for a short time,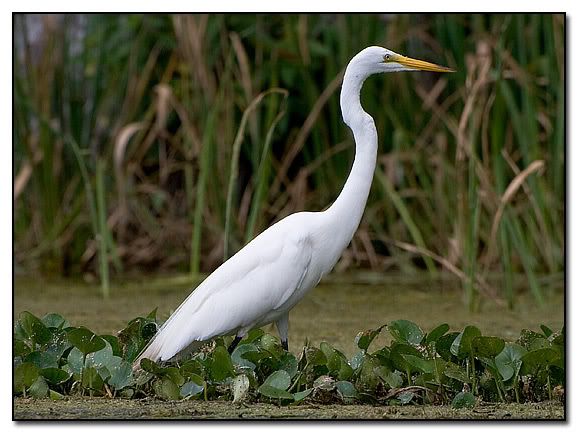 and then left. Up,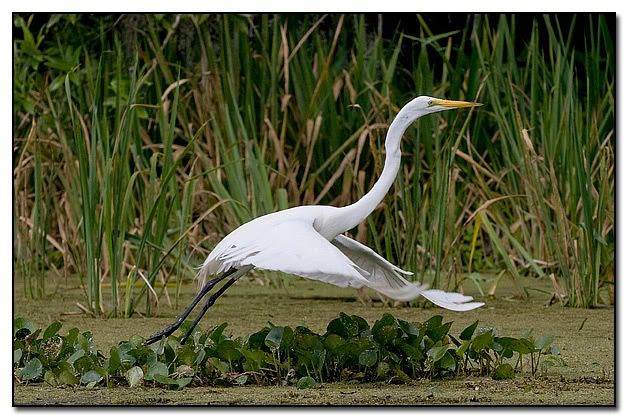 up,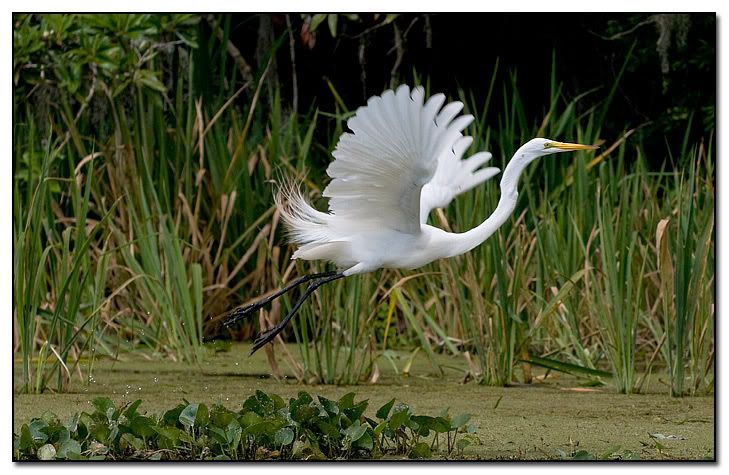 and away it went. I continued slowly upstream. There's almost no current in this top area.
This female woody was sitting all alone on top of a log as I passed by. They aren't as spectacularly colored as the males, but they have their own charm.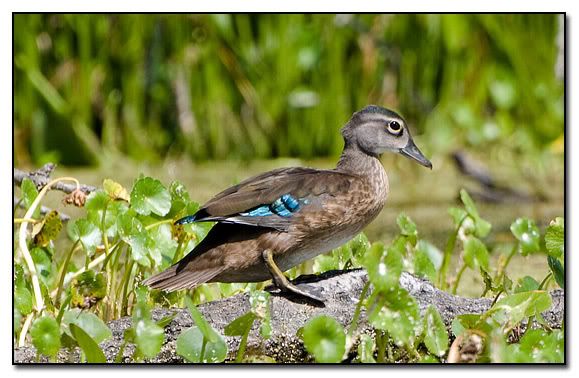 I saw a yellow crowned night heron doing that wing-drying thing along the side of the river and slowly approached it to get a photo. It saw me coming and partially lowered its wings. You have to love the pantaloon-like feathers on its upper legs.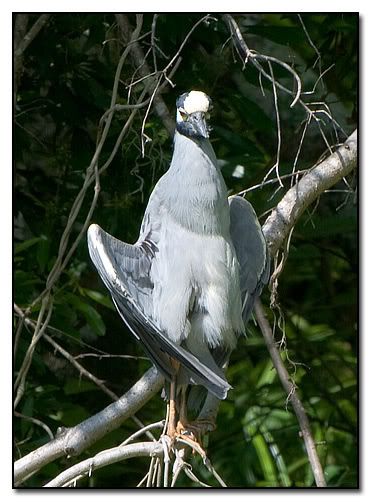 As I got closer, it regained its dignity and stood looking like a regal, if somewhat sleepy, bird.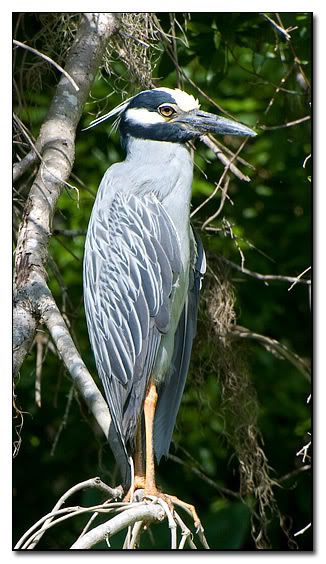 I saw Janice on the river near the boat ramp and we chatted for a while. It had been a while since we had seen each other and it was nice to catch up. She had undergone some surgery and been laid up for a long period and was out for a short paddle to have some much-needed fun. She continued on downstream and I continued on to the boat ramp and loaded the boat on the trailer.
So I took this video. I've never taken one with this camera before and it seems a little poor quality when not underwater (oh, and it had water on the lens from previous underwater photos, giving it a smudged look. Ack). Also, you will have to hold your head tipped a little to the left. I need to find out how Stacie secures her camera when she takes paddling videos--I could not get it to sit straight! Can't hold it since I need to be paddling. At any rate, I talk a lot about the Blue Spring inlet and so I wanted to show you a little of it, as well as a return to the spring (I posted some spring videos a long time ago). So this takes us to the spring and shows a little of it. The color is true (hence the name). I hope this works.
I hope to get out again soon. Stand by.