It is only when we silence the blaring sounds of
our daily existence that we can finally hear
the whispers of truth that life reveals to us,
as it stands knocking on the doorsteps of our hearts.
~K.T. Jong
Now this is a river to paddle on! I was on the water before 10:00, which is almost required in Florida summers. It was very comfortable. Two paddlers had launched a little before me and were drifting downstream watching the birds.
My first bird of the day was this limpkin. I hear them every time I paddle this river but lately they have been staying off the river and in the woods, most likely with little ones.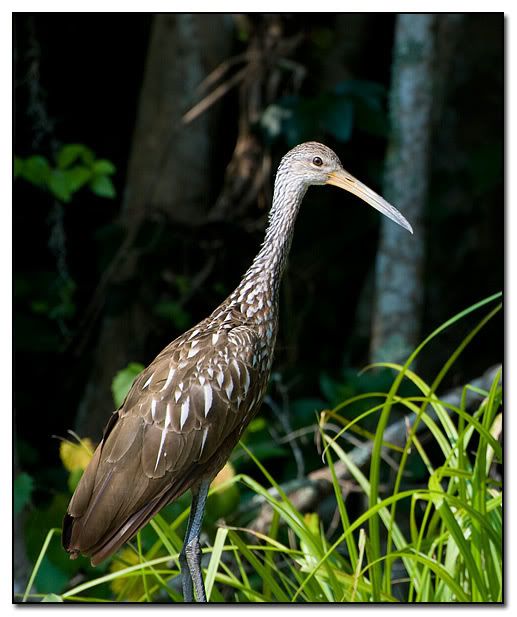 I drifted on. The snowy egrets can mostly be found in the first half-mile of river. This one was on the south side, watching for lunch from a perch on an exposed limb.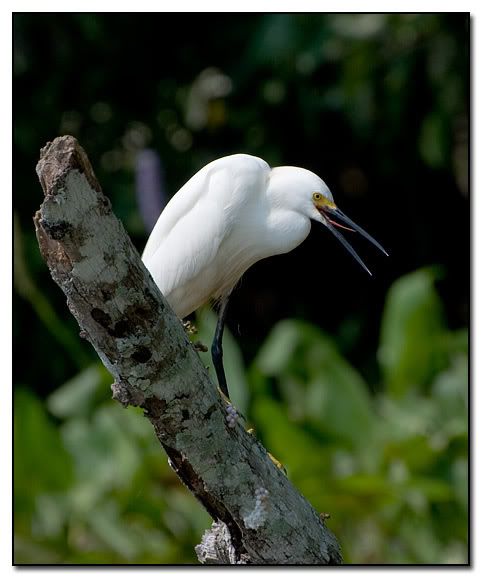 It surprised me by taking off, they are usually very tolerant of paddlers.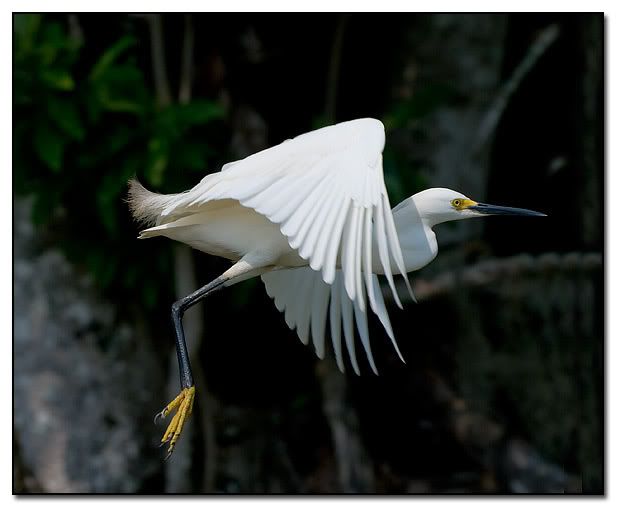 I saw several great blue herons today. This one was near the entrance to Cassidy Spring.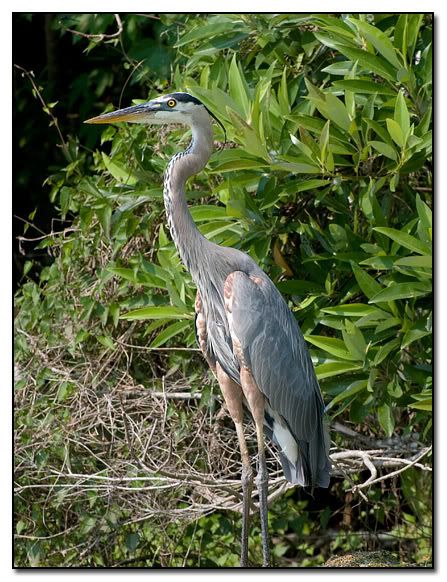 I sat for a while watching it and taking photos. Eventually it left.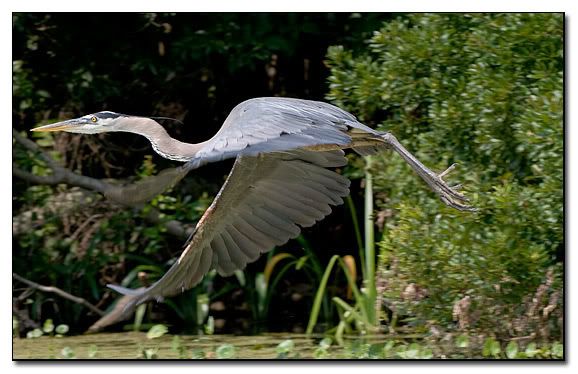 ---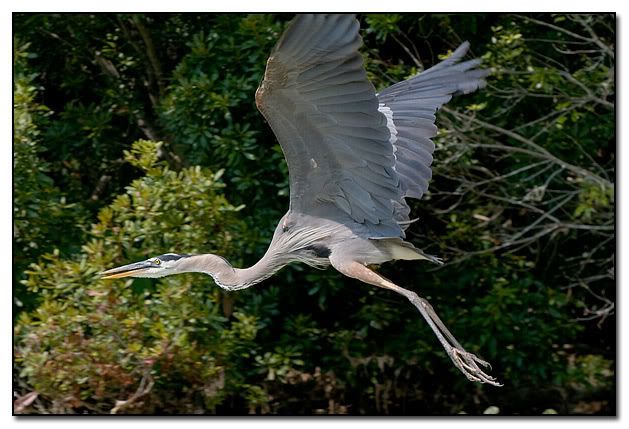 You know, so many of the flying great blue heron photos that I post are taken shortly after they have taken off, so their necks are extended. But they don't typically fly that way. Once they are aloft, they tuck their neck into their body. Later in the day I took some of a great blue as it flew by me, with its neck already pulled in: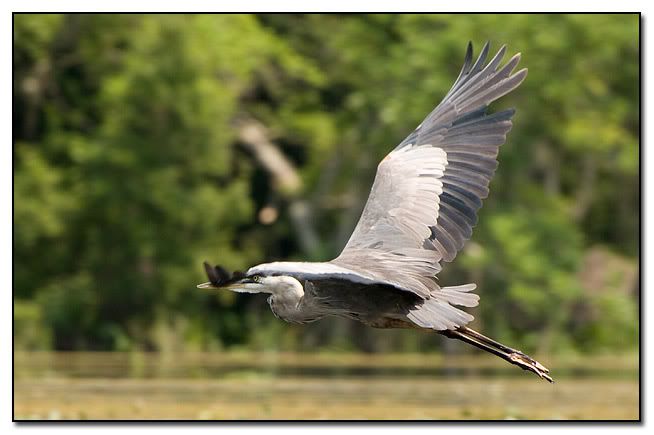 ---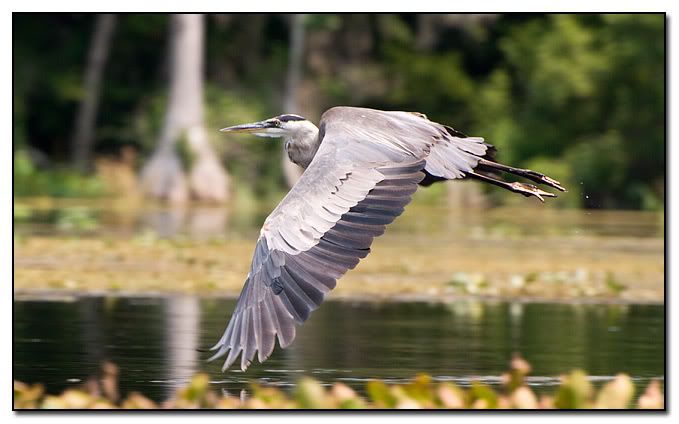 I went into Blue Spring, of course. I almost passed this green heron without seeing it in amongst the leaves.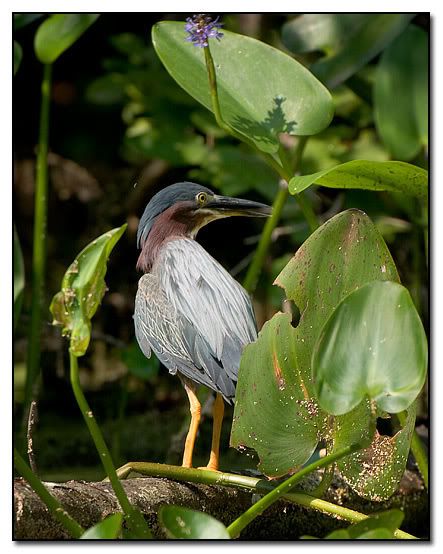 Apparently I was not perceived as a threat, as it went on preening as I parked near it over the spring.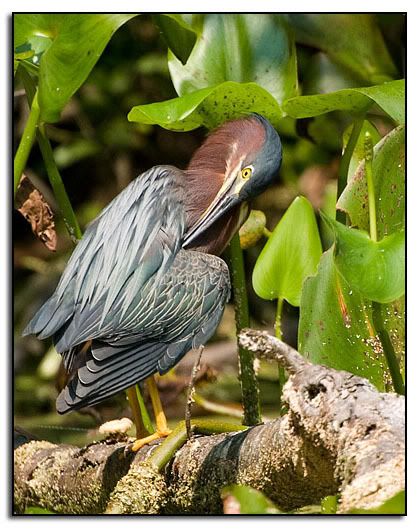 I went out the back way of the spring. Couldn't resist doing a video, which is at the bottom of this post. Once back on the river, I continued downstream.
This pretty little wood duck was swimming alone near the shoreline.
And then it was time to turn around; the sun was making it a bit warm. I doubt I had even gone 2 miles at that point.
I can never resist taking turtle pictures when they stay on the logs as I go by.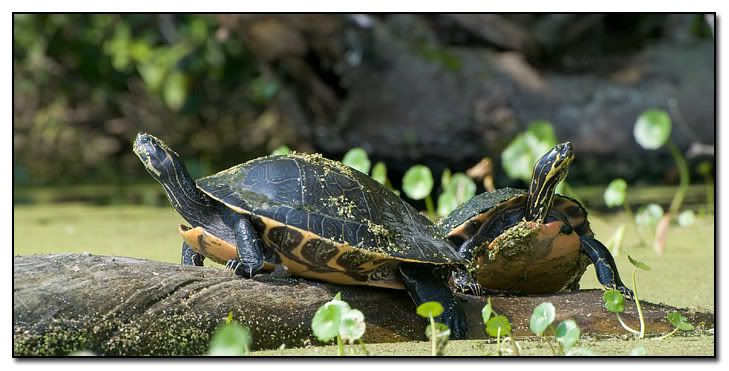 And of course I can also never resist taking photos of great egrets, as regular readers know. This one was posing nicely.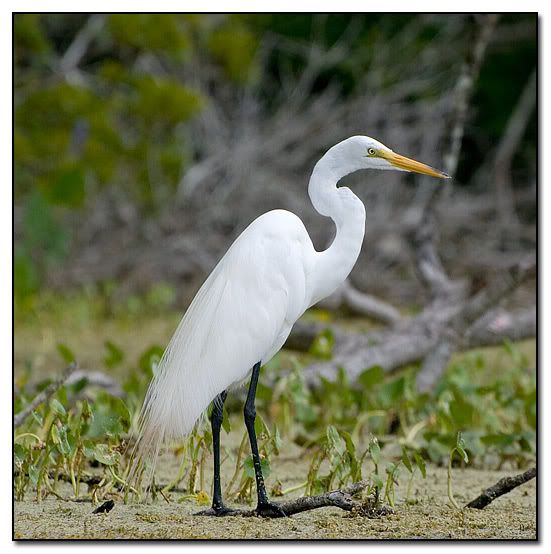 It took off as I approached, circling back to fly past me. With that huge wing span, making a tight turn in the air is quite an accomplishment.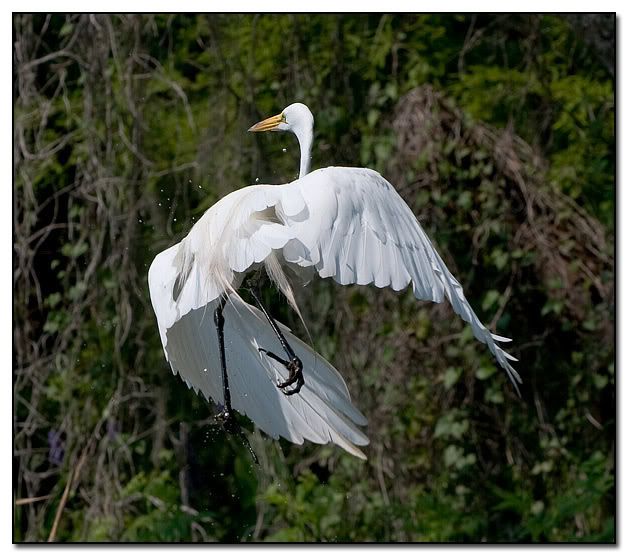 And off it went.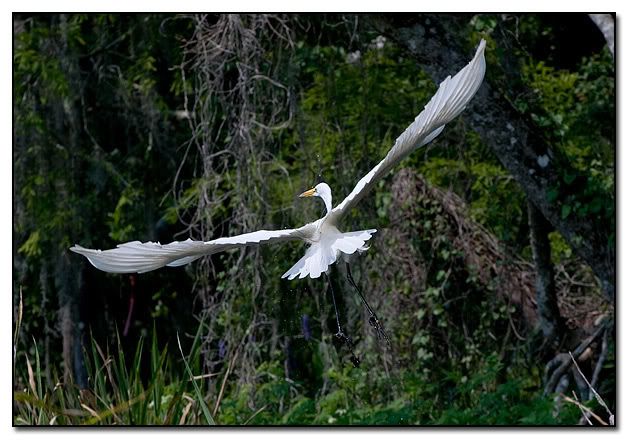 Shortly after I passed the Blue Spring inlet, I heard an osprey. They are not seen as often on this river as on the Wakulla. This one was perched in a tree. I sat beneath it for a while to see if it would fly. Eventually it took off. It wasn't until I checked the photo in the camera's LCD screen that I noticed it had something in its claws.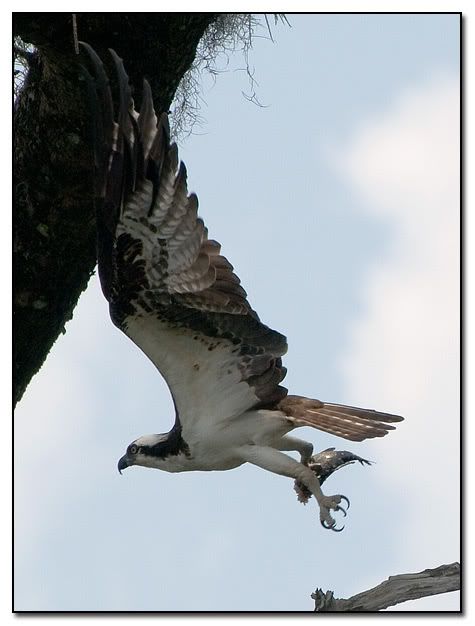 It flew across the river to a high branch of a tree and sat there for a while. I continued slowly upstream. As I got about even with it, it took off again. Still had its catch with it...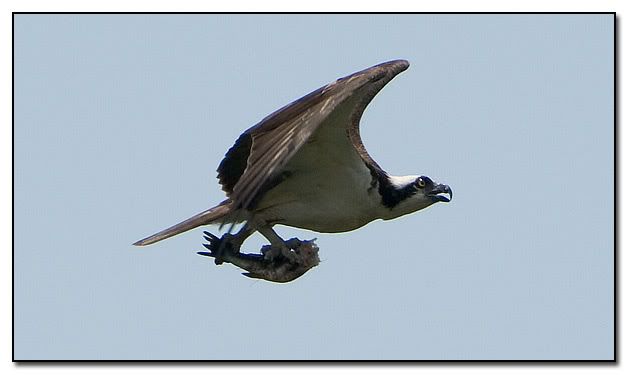 And on to the boat ramp. This tricolored heron was just leaving the surface vegetation across from the ramp area when I got there.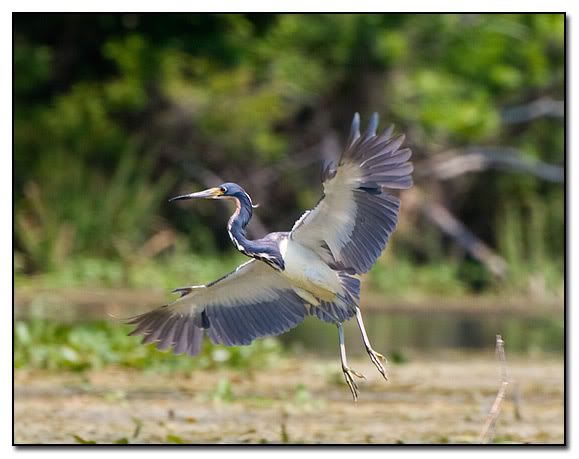 This was a fantastic day! As mentioned above, I took a video of my passage through the narrow stream that links the back of Blue Spring to the main river. It took about 8 minutes to paddle through it--that time flies when you are there looking from side to side into the woods and enjoying the ride, but that's a bit long for a video of the experience. So I shortened it to the middle section of the stream. Shortly after an ibis appears on the left you will hear two clicks, which are my camera shutter releasing. Unfortunately those photos didn't make the cut to this post. Right after that, a wood duck flies from right to left, and then the ibis leaves. One thing I like about this video is that it gives you an idea of the sounds I appreciate while I am paddling. If you read about the sports-event-level noise I recently encountered on the Wakulla (previous post), this may give you an idea of my preferred sound level. This river sounds like this most of the time (on weekdays, absent air boats or an unusual number of power boats...). (NOTE: Weirdly, I just reviewed this video and when the volume is up I hear a strange pulsing mechanical sound. I can only imagine that is a camera function. Sounds downright alien. If you get that, turn the volume down!)
I hope to get out again this week. Stand by.