Rain showers my spirit

and waters my soul.
Seemed like I had plenty of time to get in some paddling before the predicted, and customary for this time of year, storms began. Turned out not to be plenty.
But I had some time on the river and many other paddlers had made the same plan for this Thursday morning. It was wonderful to see canoes and kayaks dotting the river ahead of me as I launched.
First bird for today was a green heron that was fishing alongside the river. Oh, hi there!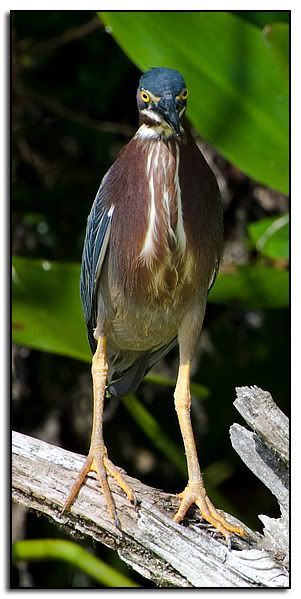 He (she?) didn't seem concerned and continued fishing in the shallow water.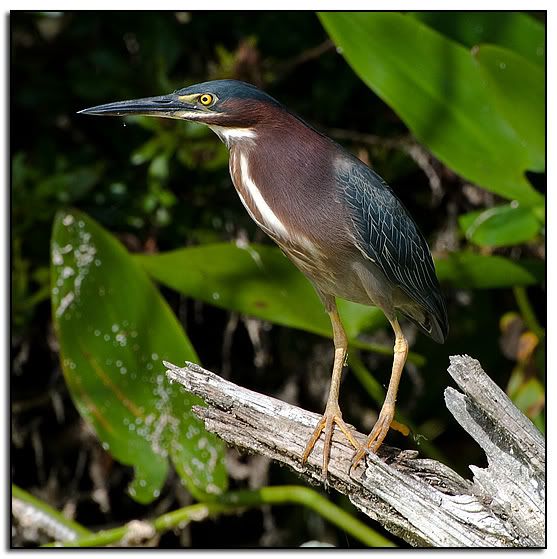 I went into Blue Spring behind four other paddlers. They stopped in the spring; I decided to paddle out through the back stream. As I got to the intersection of the little stream and the river, I saw an egret ahead of me. Could be a good photo opportunity (if not rare), so I got the camera ready. At about that time two paddlers were passing by on their way downstream (I had chatted with them before, possibly a father and son out for a morning paddle). The egret had me coming up behind it and those two ahead of it and decided to go
somewhere else
. A somewhat "you are there" photo.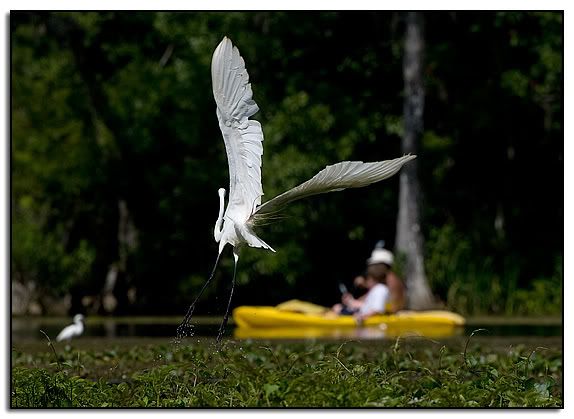 I continued downstream but heard thunder nearby. Maybe it would be a good time to turn around.
Shortly after making my turn, I came to a bird that has been conspicuous in its absence. We have so many little blue herons on this river. I have been puzzled by the lack of juveniles. And then here was this one, standing in the middle of the river.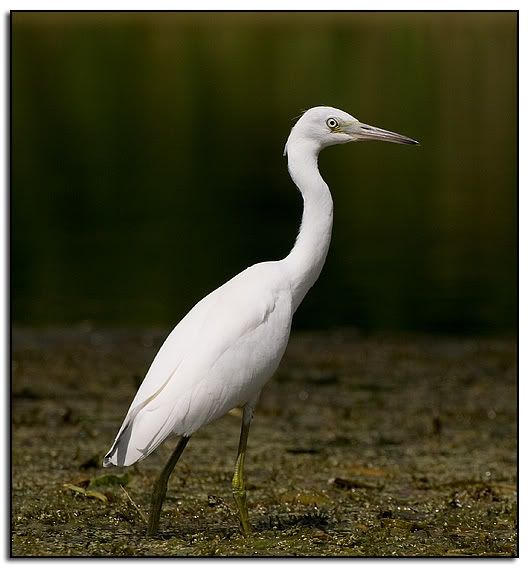 I was very happy to see the otters again--I also saw them last time I was here. I wasn't close enough to photograph them, but it was nice to see those little brown heads popping up out of the water! We were a little concerned that they may have met with foul play when they seemed to have disappeared.
While the distant thunder was still going on, the dark gray clouds hadn't arrived yet and so I decided to take one more quick look into the Blue Spring inlet. Hope for a male wood duck sighting springs eternal. No luck there, but I did find this ibis along the edge.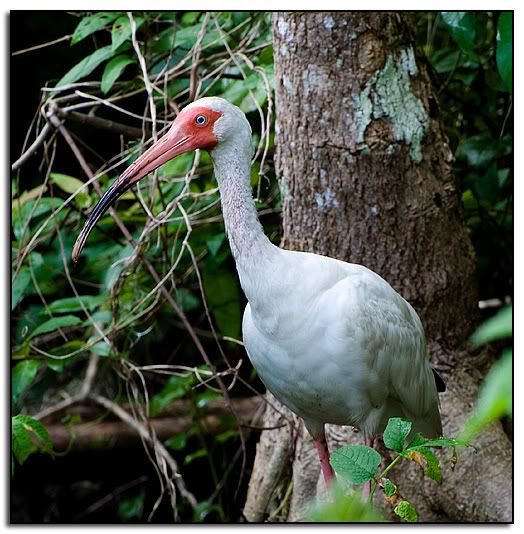 As I was leaving the spring (via the normal route this time), I came to a tricolored heron. Here it is, looking very stately.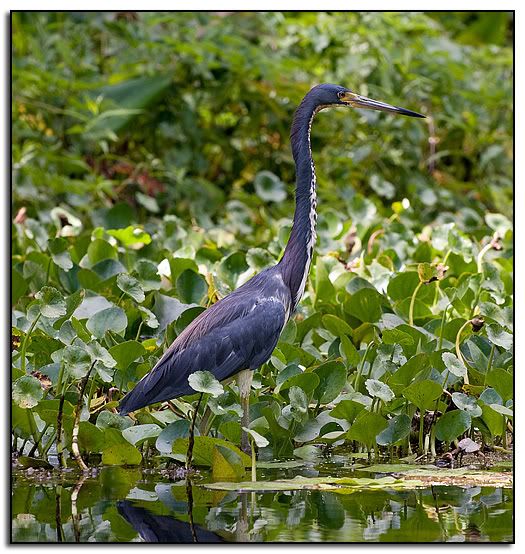 I parked over by the side and watched it for a while. Sometimes these birds do a sort of half-fly, half-run across the surface for a few feet; I'm not sure why or what this accomplishes. This one was doing that a lot.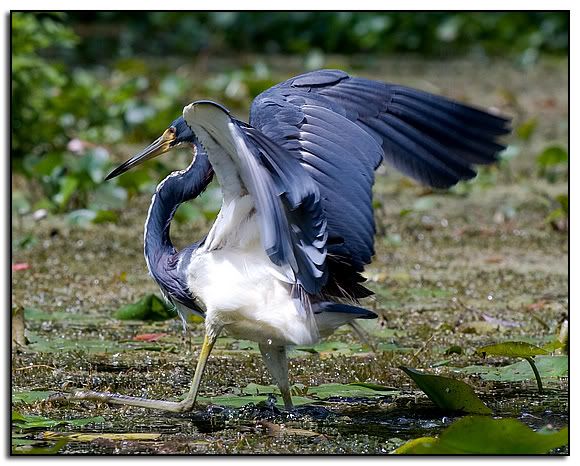 ---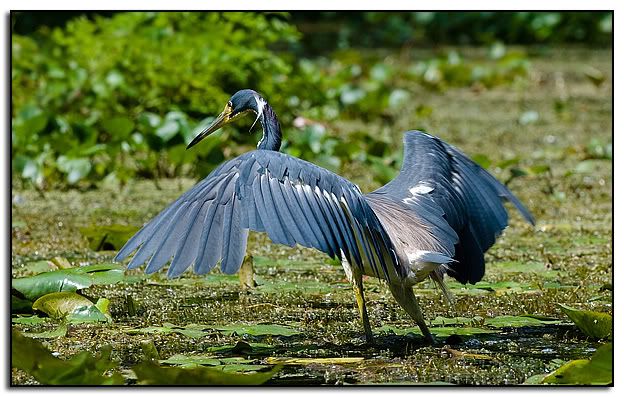 And then I noticed that the gray clouds were considerably closer so I hastened back to the boat ramp, along with everyone else who had been paddling at the time--it looked like the end of a race! It was drizzling a bit when I got out. When I pulled out of the parking lot it was a downpour and a few miles later it was a full-fledged thunderstorm. Seems that once again my timing was good...
You know, I have mentioned this before--these photos look different on every monitor, and so I don't know what you are seeing. I have switched systems for processing photos and for posting here. As far as I can tell, this means that the newer (therefore brighter) your monitor, the closer you are to seeing what I intended. If the photos either look brighter or dimmer than you recall in previous posts, that's why. It's amazing to me the difference between my two monitors. Backgrounds and their colors are missing on the older one. ARGH. Anyway, if you noticed a difference, that's why. I hope if you did notice it, it was for the better!
I'll be back. Stand by.