Dwell as near as possible to the channel in which your life flows.

~Henry David Thoreau

It was a cool morning, a great time to take a trip to the Wacissa! I have been missing the birds.
The river level is high enough now to paddle on the far side of the island by the boat ramp, which is of late new territory for me--I haven't been able to get over there for a long time because of the surface growth. This path took me to the great blue heron that I always see far away when I paddle the normal route downstream.
And speaking of great blue herons, a short while later this one flew off from the edge of the river.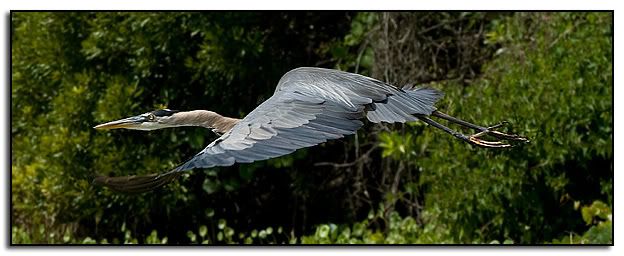 I drifted on downstream. A large group of perhaps a dozen kayakers put in a little after I did.
I decided to drop into Cassidy spring to see if the baby barred owls were about. Sure enough, this one was sitting in a tree over the water.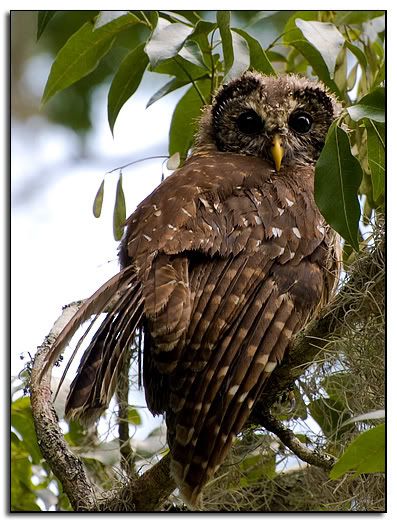 There were many green herons on the water today--this was the first I saw, very near the top of the river.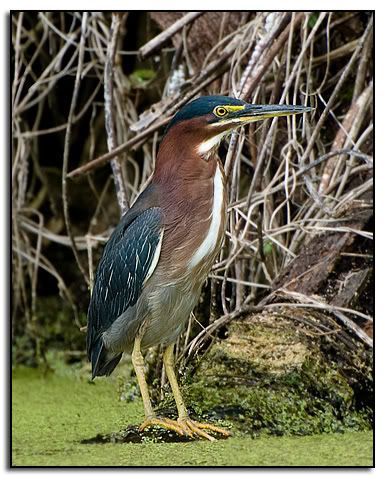 As I was drifting a little beyond Cassidy spring I was thinking about how it had been a while since I had seen a gator on this river. It's nesting season for them and I assumed that was why. A mere few minutes later I passed this big guy enjoying the sun (and covered in vegetation).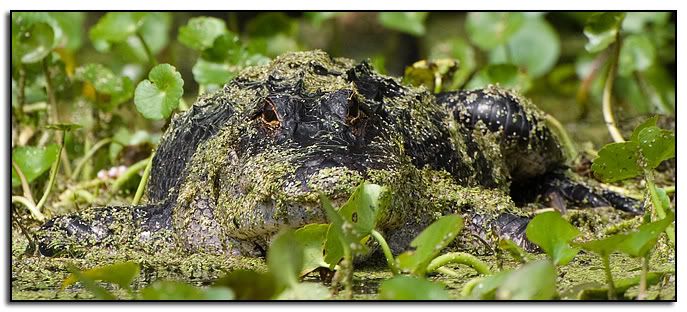 It was a nice drift downstream, very peaceful, as always. I skipped going into Blue Spring since the dozen other kayakers had gone in there. I turned around in the usual spot about 2 miles downstream.
There was little wind or current. Shortly after turning around, I saw this tricolored heron in the greenery at the side of the river. Almost missed him...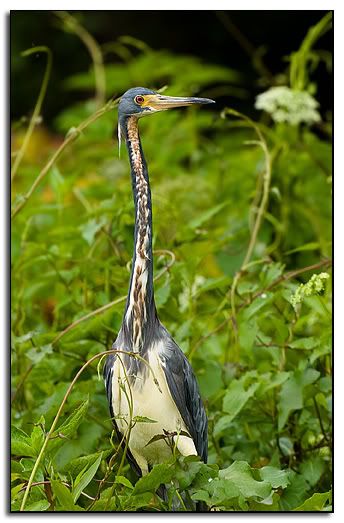 Of course you know I saw a lot of egrets, and of course I cannot resist getting photos of them. The great thing about egrets is that they are easy to photograph, once you get the exposure figured out. They are such large birds that they can't just dart away from you like a warbler. You will always know when they are going to take off. They always dip down like this right before taking flight: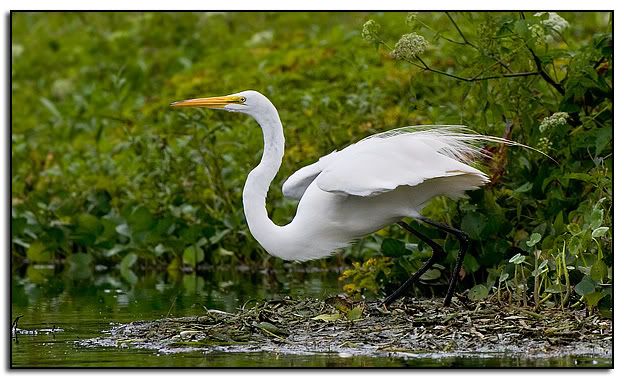 Their usual routine is to lift their wings while they basically jump up about a foot or so off the ground. They hover there for a moment before bringing their wings down to take flight. Wonderful opportunity for a photo. Another important thing about egrets is that they often don't fly very far, so don't put the camera down. I personally think that their landings are the best--they are always so graceful about it and I think at their most impressive at that time.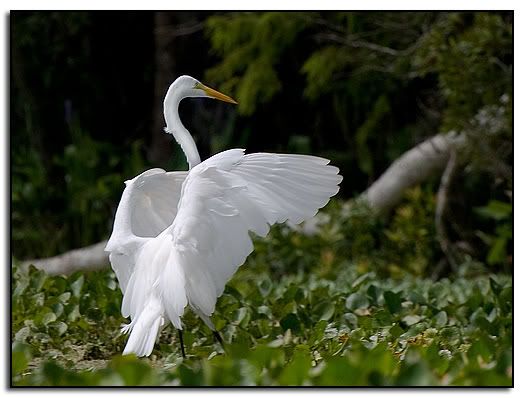 Of course, these birds are busy getting on with their daily lives and looking for food and so if you persist in hanging around, they might yell at you a bit as they leave...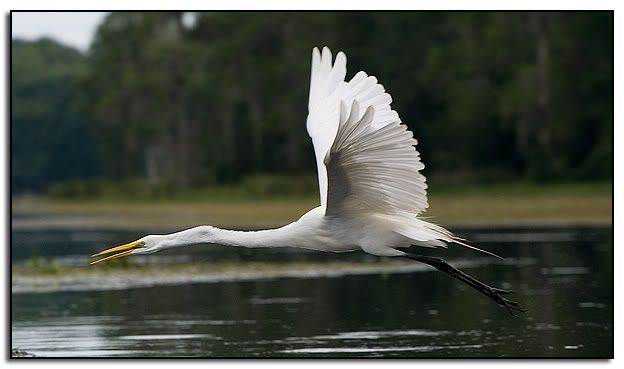 And they might keep it up for a while...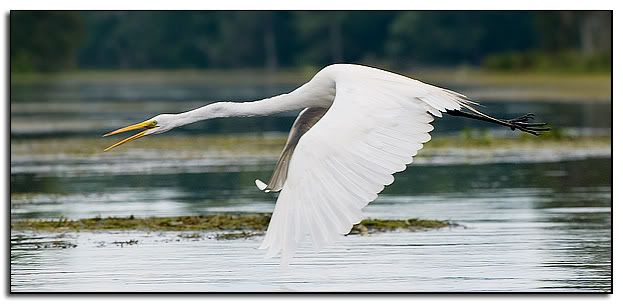 But I'm sure they forget relatively soon that you were even there. They have other things to think about.
This turtle trio was out enjoying the sunshine today.
Here's another green heron that was on the river. I usually come in fairly close on these, but this one looked so nice against the river background that I left it as a wide view.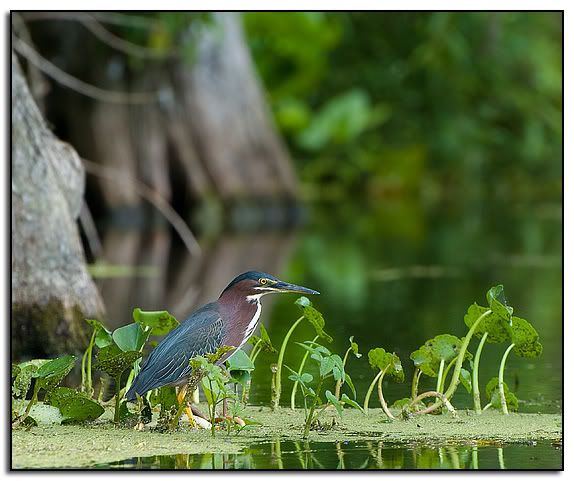 A little farther upstream I heard a splashing sound on the east side of the river. I paddled over to see what it was. I found a group of female wood ducks bathing in a little pool just off the main river. This one was taking its turn.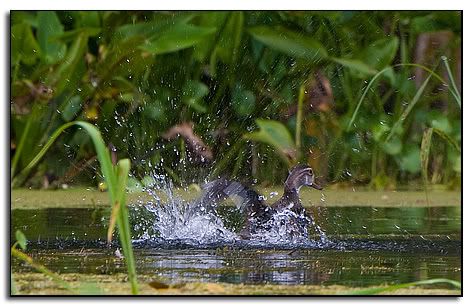 ---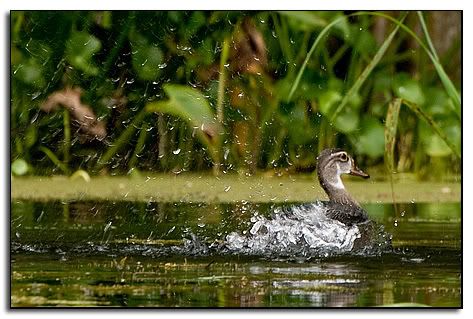 An ibis sat in a tree overhead.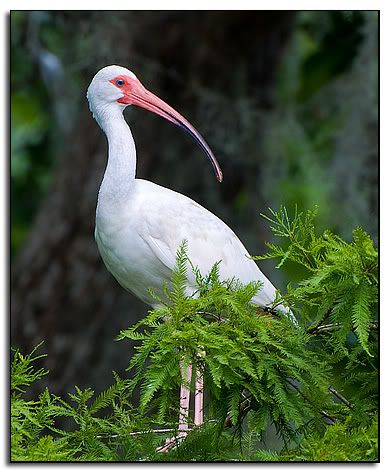 A little later I came to a snowy egret perched on a branch. These remain one of my favorite birds-very striking, and a nice compact size.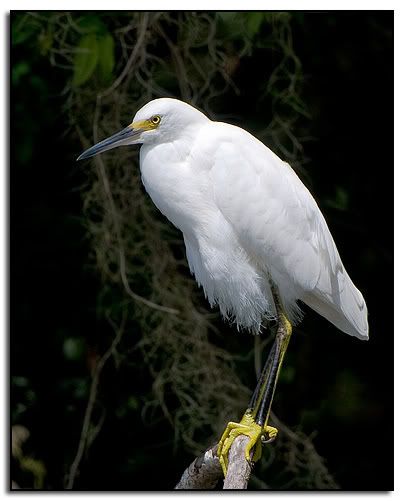 I watched it, hoping that it would go back to fishing (and maybe catch something while I was there), but no such luck. It left after a bit.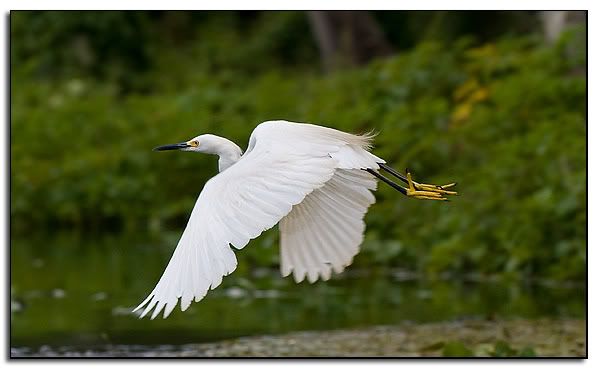 And speaking of white birds, I saw many, many juvenile little blue herons on the river today. Finally! I like photographing them, and I find their transition from the white juvenile coloring to the darker adult coloring fascinating. I often mention how many adult little blue herons we have on this river, but I rarely photograph the adults (I guess since they are so prevalent). So before getting to the juvenile, this is how they look when they grow up: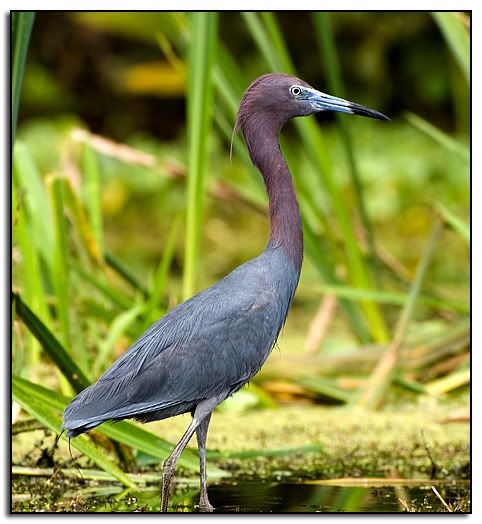 The juvenile I saw was doing the "wingspread" thing to catch fish, as described in an earlier post. They spread their wings to create shade, which draws the fish. I watched this one as it practiced.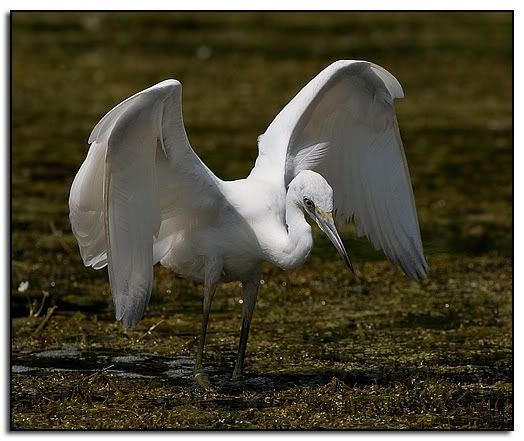 ---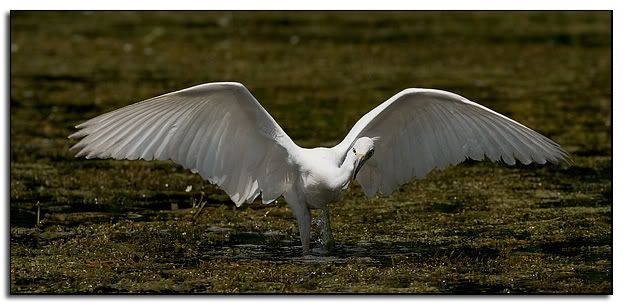 And then it showed off its wings from the side view for me...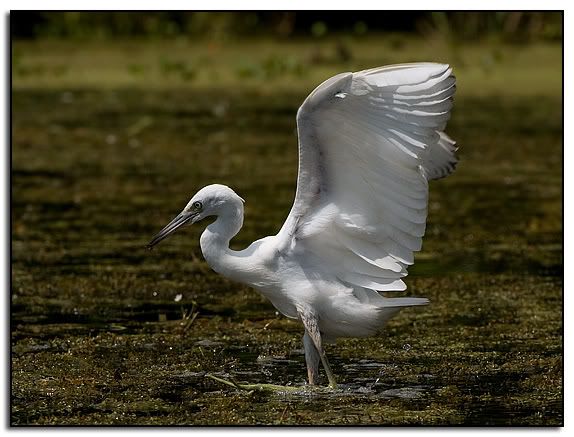 I passed another tricolored heron on the way upstream. I like it when the sun shines on the lighter-colored feathers on their backs.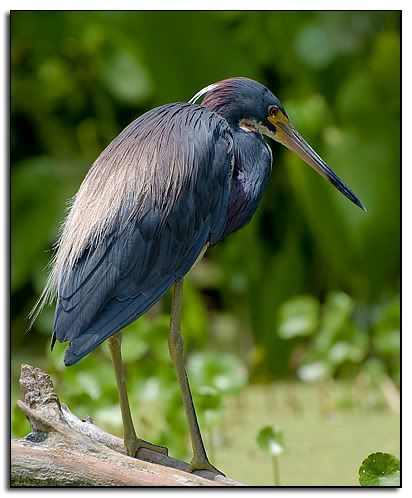 I decided to take the same route around the far side of the island near the boat ramp on my way back. The great blue heron was there again, this time with a snowy egret as a companion.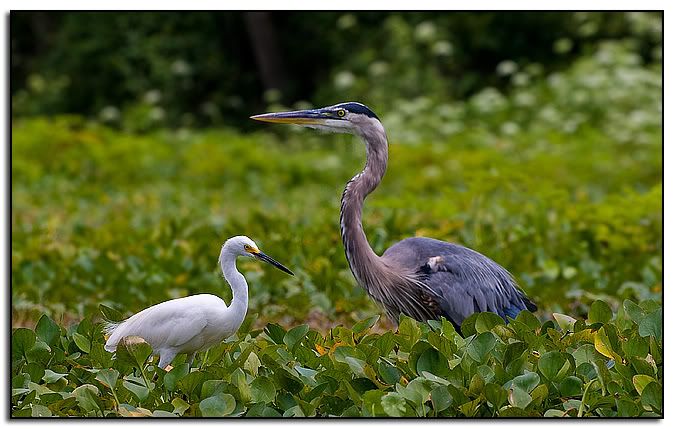 This group of woodies, one male and lots of females, were swimming around near the island.
It was a great day on the river, as always, and I came home with many photos (many more than are posted here!). Once again I left the river only minutes before the rain came down--it's that time of year here.
I hope to get back out paddling again soon, weather permitting, and plans to return to Cedar Key are in the works (I miss paddling with the pelicans!). Stand by.