The virtue of the camera is not the power it has to
transform the photographer into an artist, but
the impulse it gives him to keep on looking.
~Brooks Anderson

I'm making up for lost time--two paddling trips in three days! I went back out on Friday, an absolutely gorgeous day. Again, mine was the only car in the parking lot, and this time I did not see another person for the 3+ hours I was on the water. A little unusual, given the fine weather.
And the gators are still everywhere, requiring a little more care when paddling through what little surface growth there is or exploring close to the shoreline.

(Hey, didn't the last post start with a photo of a gator in the vegetation?)
While drifting downstream on the right side of the river after leaving the ramp, I came to a line of turtles on a branch sticking out of the water and along the length of it in the water. As I approached, they all decided to retreat to the river, except these two that were perched at the top.: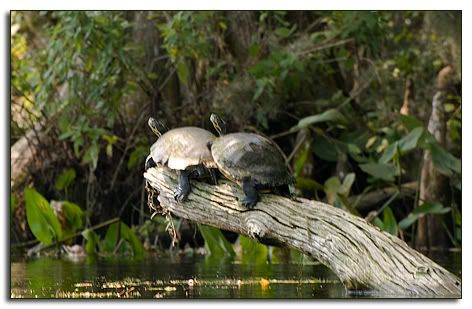 I moved away, toward the middle of the river, hoping to keep them from giving up their spots...but then there was one...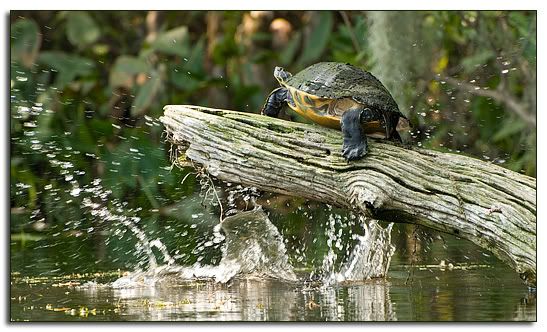 ...and then none.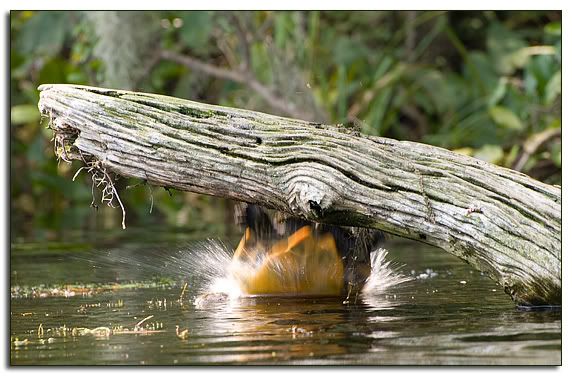 I'm sure they climbed back up after I moved farther away.
I encountered a lot of bickering birds on Friday, maybe some were new to the area and the residents were protecting their territory. This juvenile little blue heron chased off another one.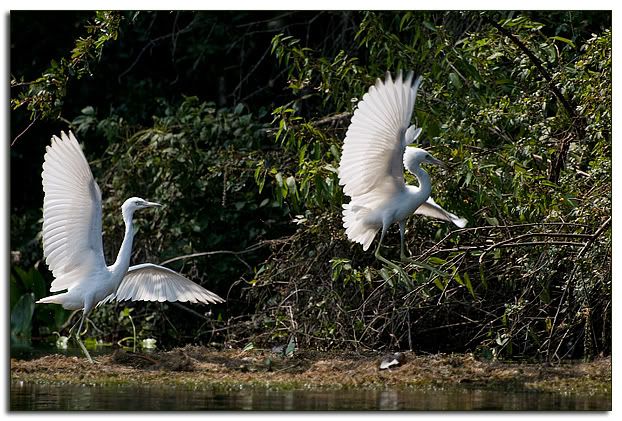 ---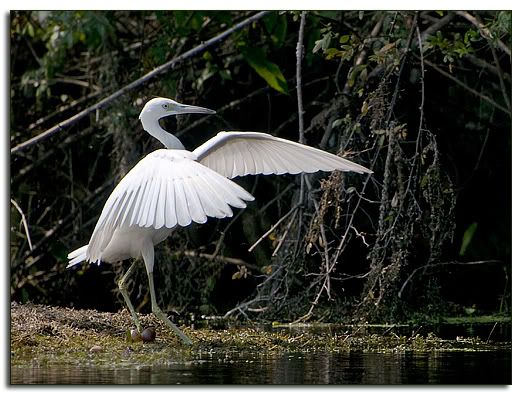 I paddled into Blue Spring. There was an egret perched on the branch that crosses over the river about halfway along the inlet. I think they look particularly striking against the green leaves.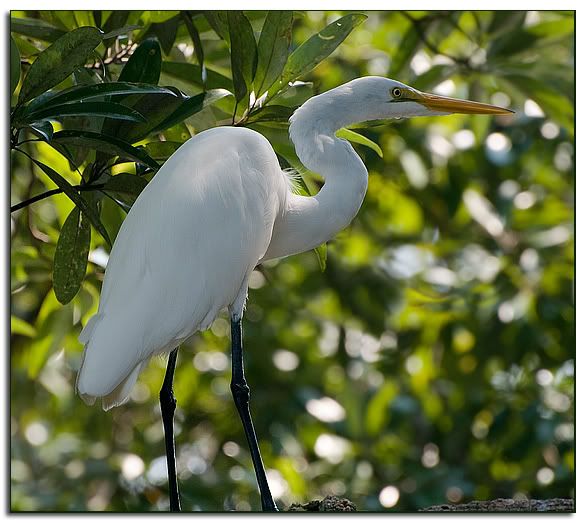 While I was taking that, I looked into the spring and saw a snowy egret raising its crest feathers. Note the little gator on the log between them--hard to know if the snowy is responding to that or the heron.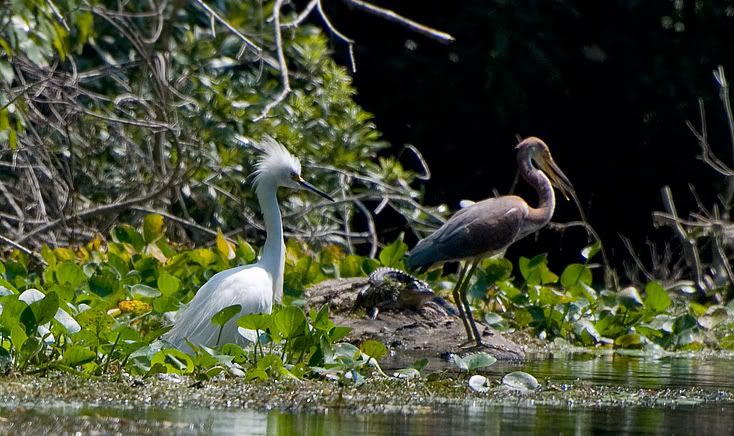 This tricolored heron was sitting in the sunlight at the entrance to the back passage out of the spring--also raising the crest feathers since another tricolored had flown to a branch directly above him.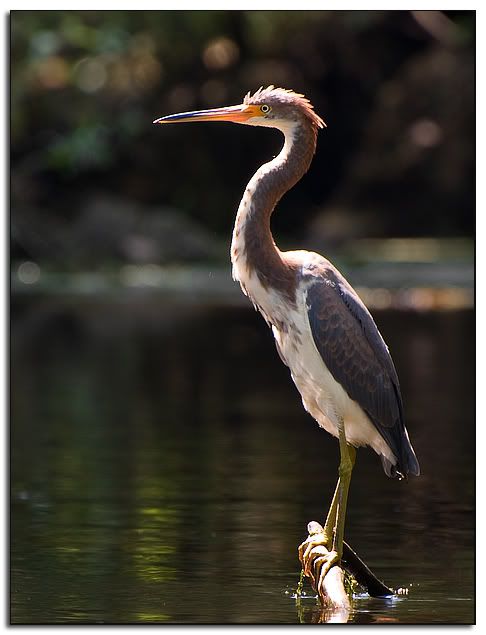 I left the spring via the regular inlet. On the way out I spotted this
very
young gator on a log (maybe a sibling of the one shown above). It was only about a foot and a half long, if that.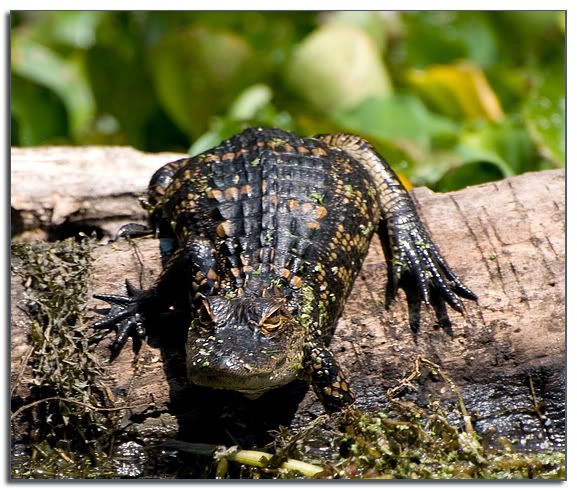 This was another day, as was Wednesday, for seeing many, many tricolored herons, including this one that flew away from me as I reached the main river.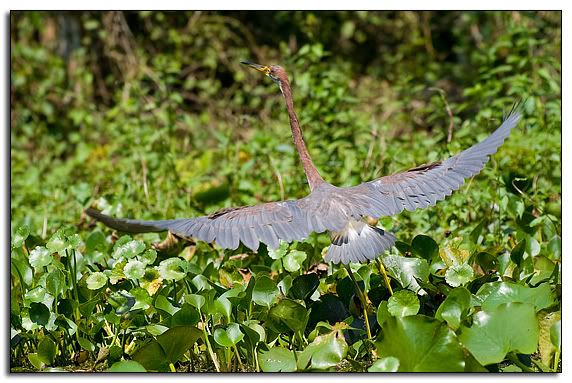 Since the sky stayed blue with white clouds this time, no sign of rain or storms, I continued downstream past Blue Spring. White birds--great egrets, snowy egrets, and juvenile little blue herons--showed up brightly against the green shoreline.
Speaking of birds leaving, they don't always offer me a graceful side view--I very often get this instead: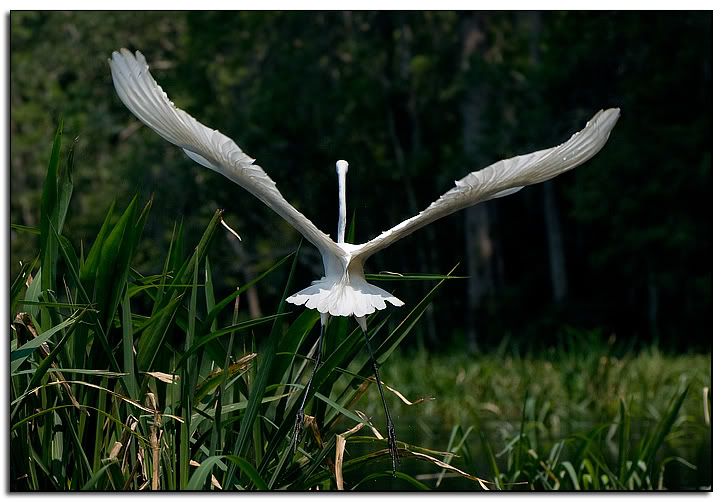 Given all the chasing-away I had seen, I was very pleased to see these two, which I passed shortly after turning around.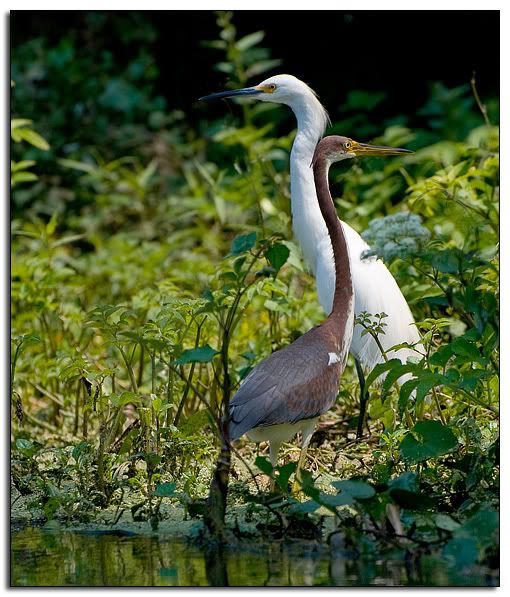 As I went by, the tricolored heron surprised me by flying off. I missed his departure but managed to get the camera back up as the snowy egret left.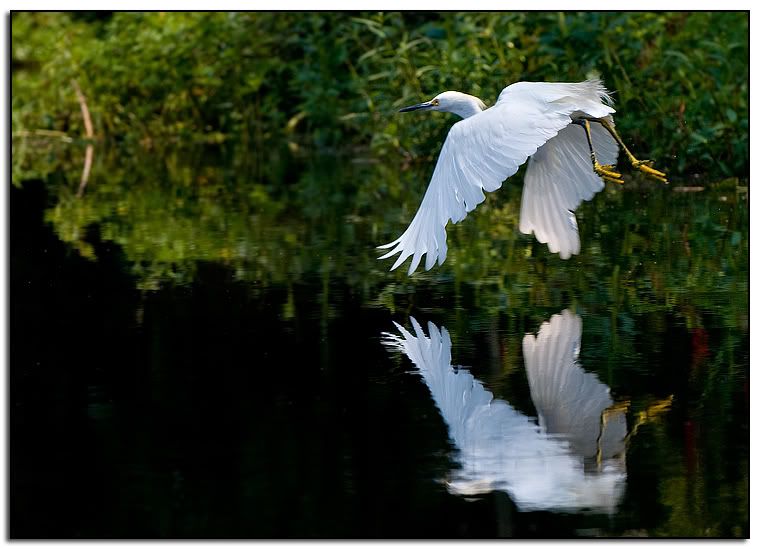 Speaking of birds coming and going, I have something new for the blog. I have been trying for about as long as I have had this blog to get a photo of a bird flying toward me. This can be difficult since as soon as they see you, they generally veer off, presenting only a side view. For some reason, this juvenile little blue heron kept on coming for long after other ones have turned: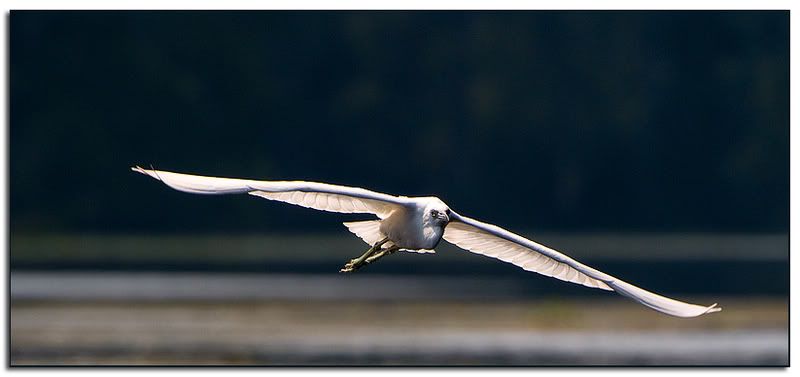 ---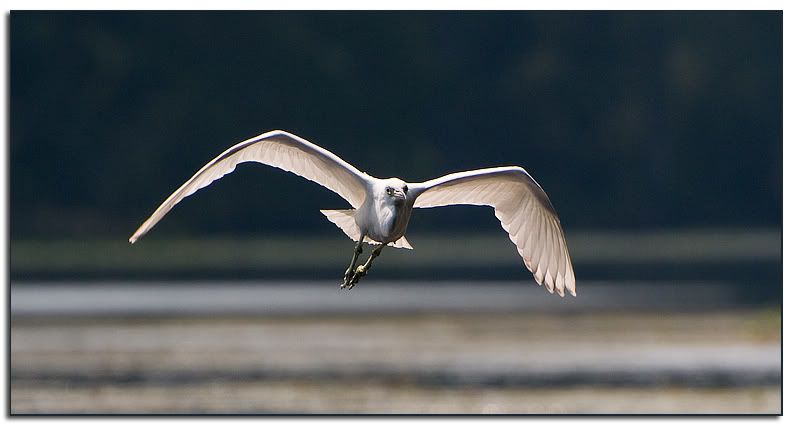 (I couldn't decide which image I liked better so I am posting them both.)
I continued upstream, passing more turtles, this one showing off its back feet.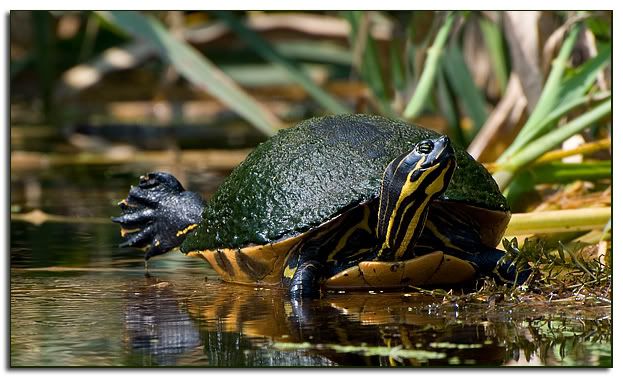 This juvenile blue heron (weren't they the flying champs today?) was coming in for a landing, another nearly-front-view of a bird in flight.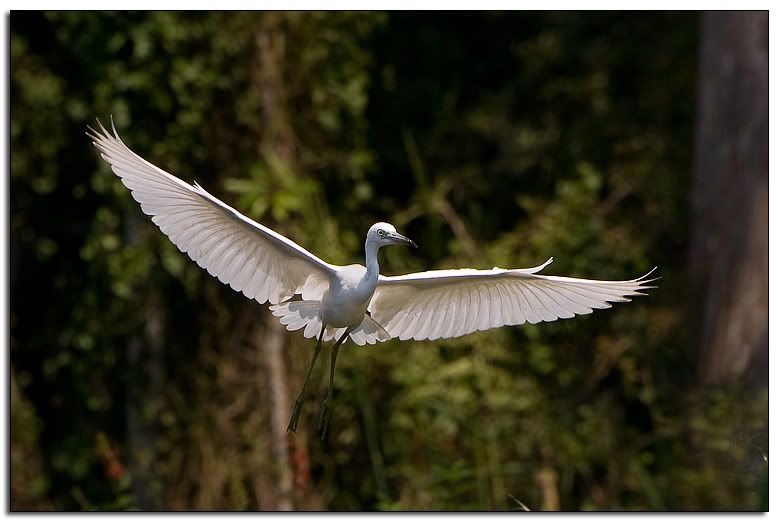 I had seen and heard many green herons but had not had any luck with photos until I passed this one (fussing at me) shortly before getting to the boat ramp.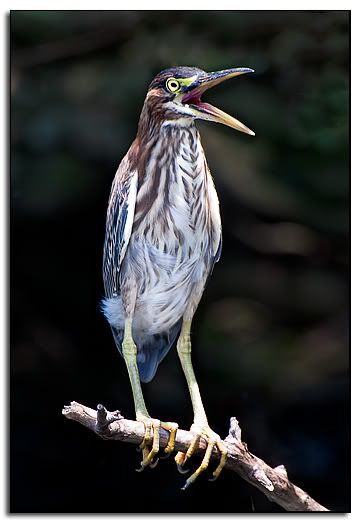 Another great day on the river; I didn't want to leave since it seems likely there will be another long spell between paddling days, as Gustav and everyone marching along behind him bring wind and unpredictable weather to the area. If you are a reader in affected areas, stay safe. And, as always, I'll be back. Stand by