I always knew that I liked this place
You don't have to look too far to find a friendly face...
That's why I love this town...
~Jon Bon Jovi

With the hope that it had cooled down as much in Cedar Key as it has in northern Florida, I headed back to one of my favorite spots to do some paddling and be otherwise seriously idle.
The first two days were very windy, which took paddling out of the picture but made for some enjoyable reading time on the condo balcony, watching the birds fly by over the water below me. I'm sneaking in some non-paddling photos here.
One day I was coming back from town, with my camera with me of course. There was an egret in the bushes right outside the condo office, very intent on hunting.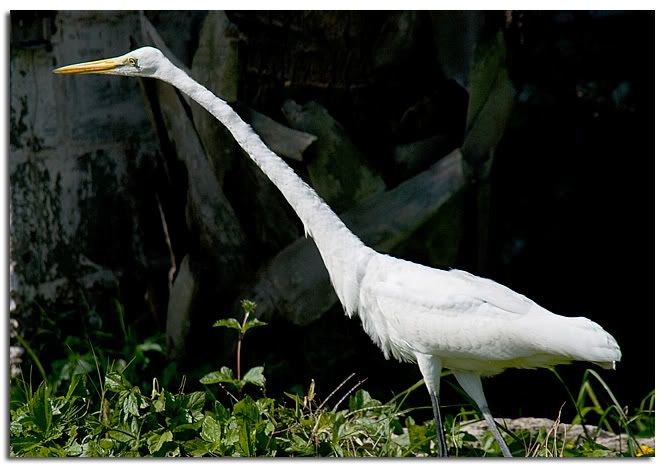 It quickly poked its head into the greenery and arose with a snack.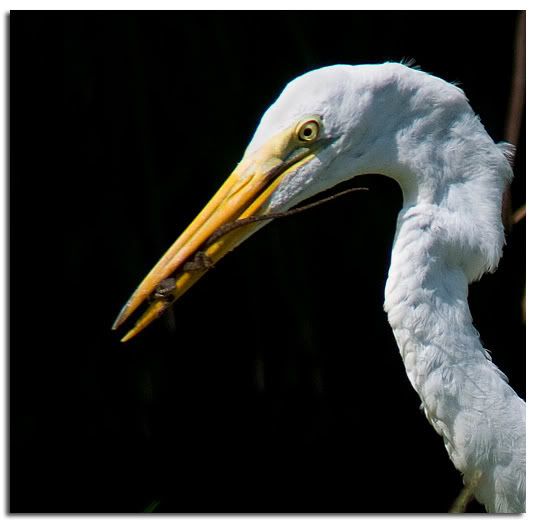 ---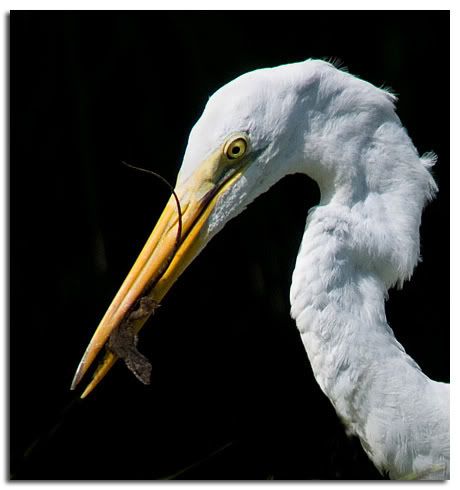 Maybe the lizard got away. Let's say it did.
On the second day I drove to Homosassa Springs, where I spent some time at the wildlife park. A portion of the park includes the spring, which has a lot of manatees in it this time of year. I mentioned seeing manatees in the previous post on the Wakulla River; Beverly asked me if I had gotten any photos of them. I did not, but I made up for that this time, from both above the spring and while swimming in it. First the shots from above. They have a manatee treatment facility there for manatees that need minor attention. This gives you an idea of the size of these creatures: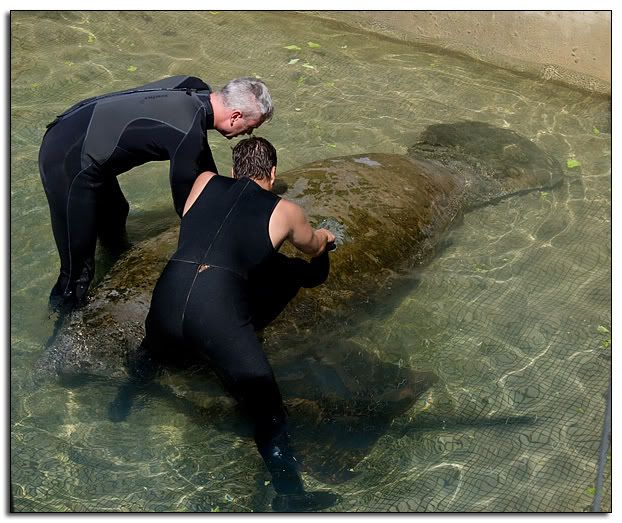 I don't know what had happened to that one; the men were trying very hard to keep it from rolling over, which it seemed determined to do.
Here are two spotted at the spring.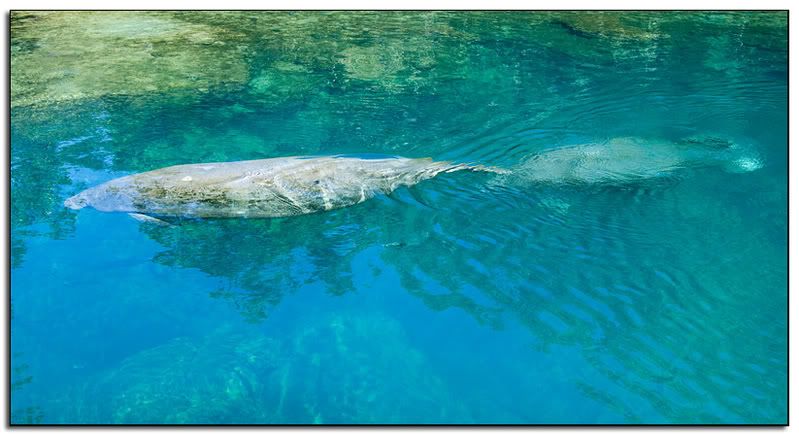 Then it was time to get in the water with them and get some close-ups!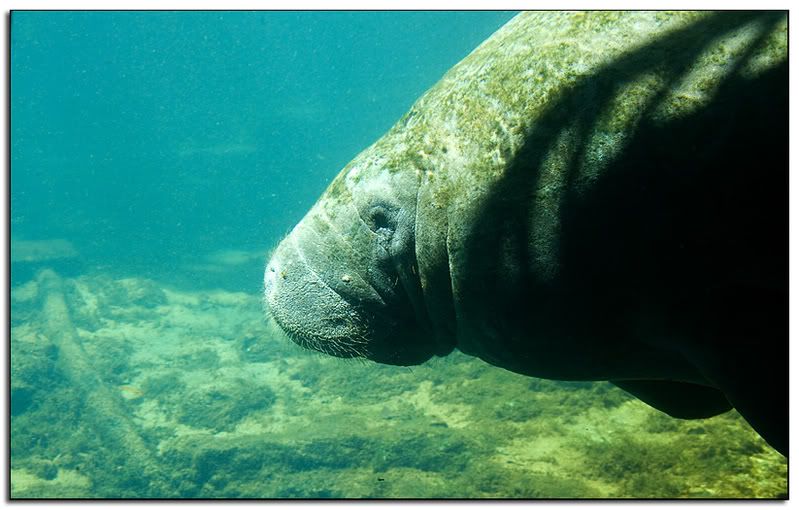 ---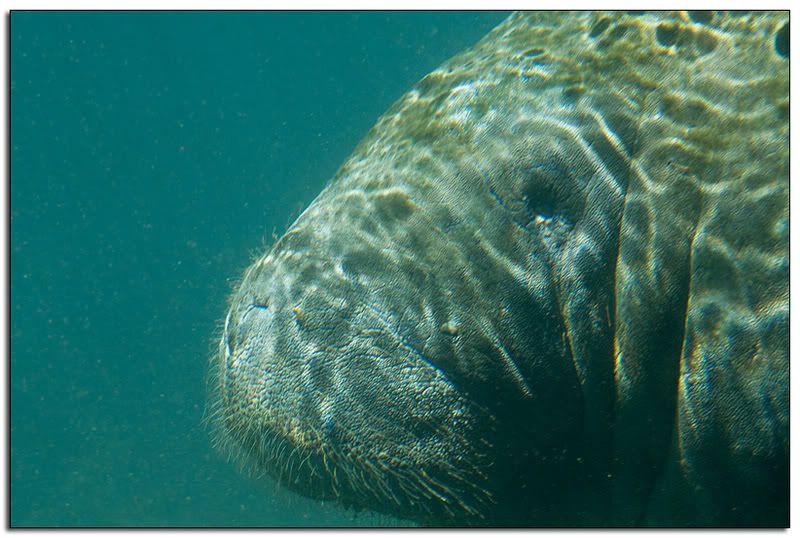 Back at the condo I had dinner and went outside to watch the sun set.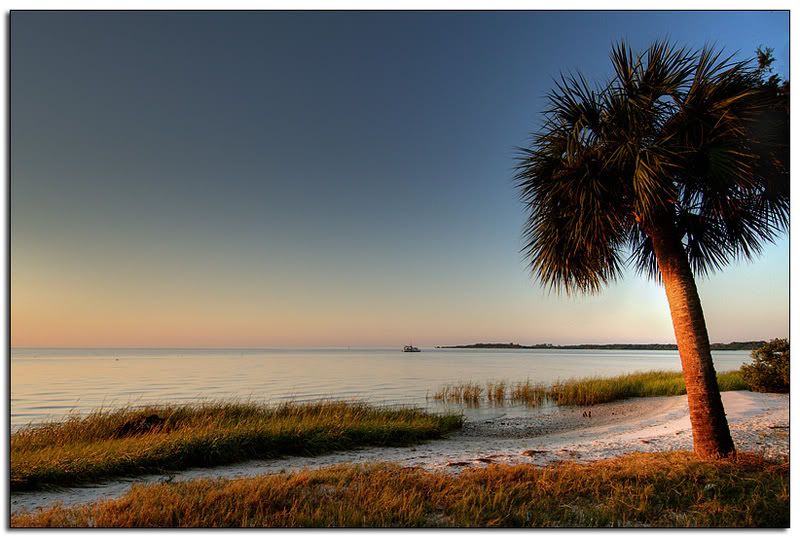 The next morning I woke up to a day perfectly calm, with the water (at low tide) glassy smooth. I had breakfast on the balcony while I waited for the tide to come in. A seagull came by the railing looking for a handout so I lined up some bits of muffin for it to take.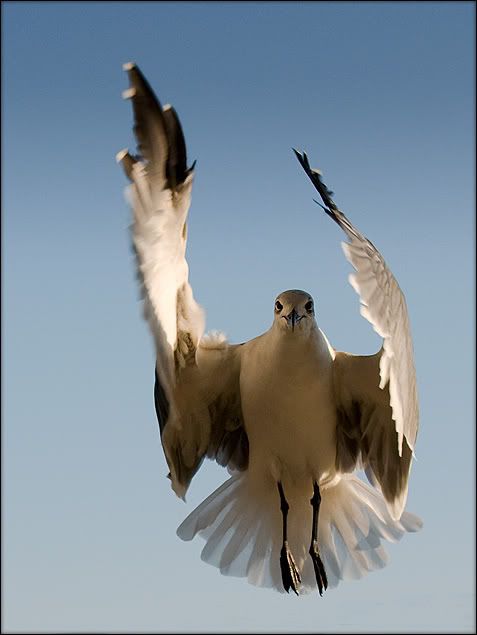 ---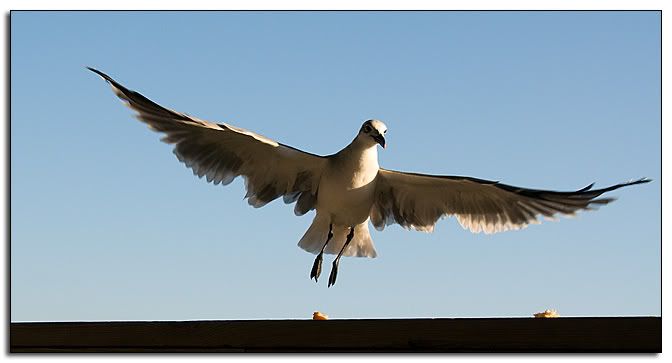 ---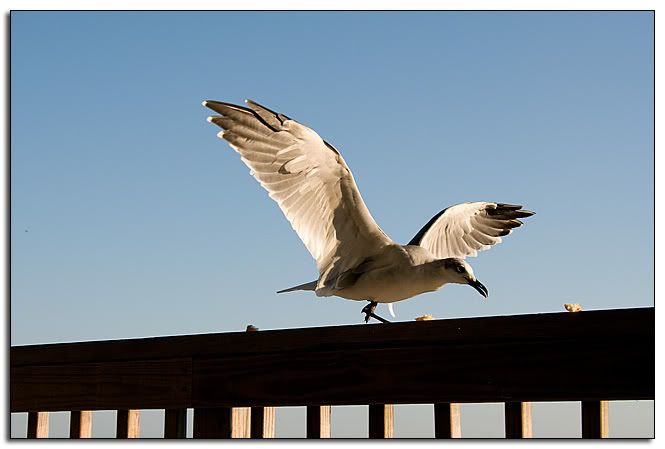 I also had several grackles join me, as shown in the corresponding post on the
Photo Miscellanea
blog.
The air stayed calm and so it was time to head out!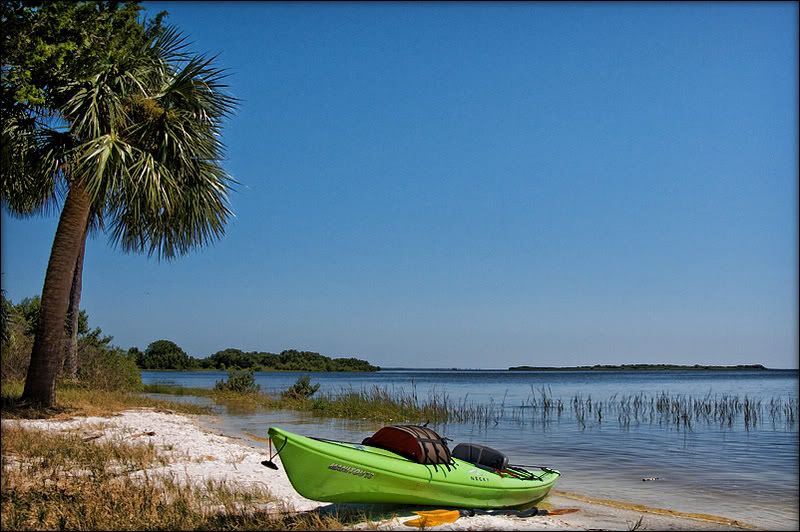 There were a
lot
of ospreys along the waterway. This one watched me approach below it: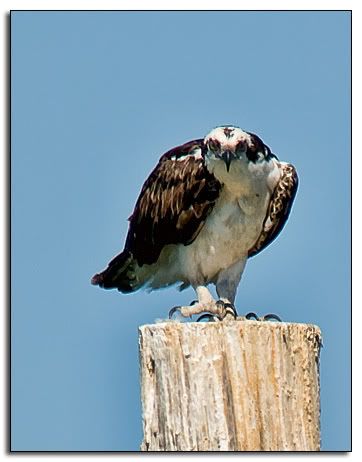 It seemed to consider staying put,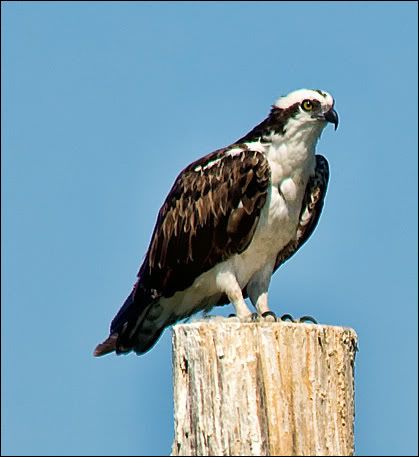 but ended up flying away.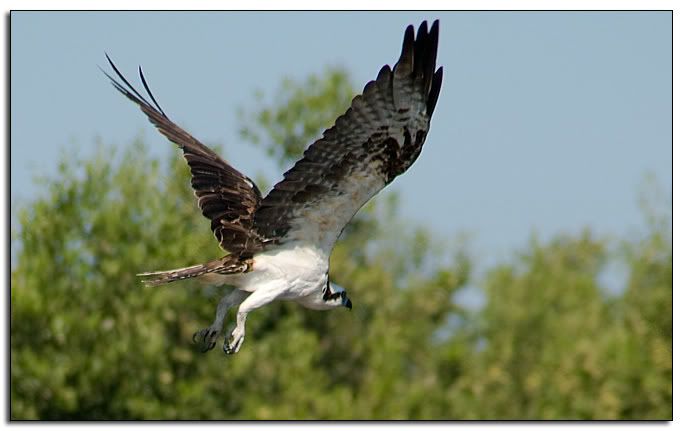 I couldn't resist taking a photo of the view while in the open Gulf area--I rarely see quite this expanse of water while on my usual rivers...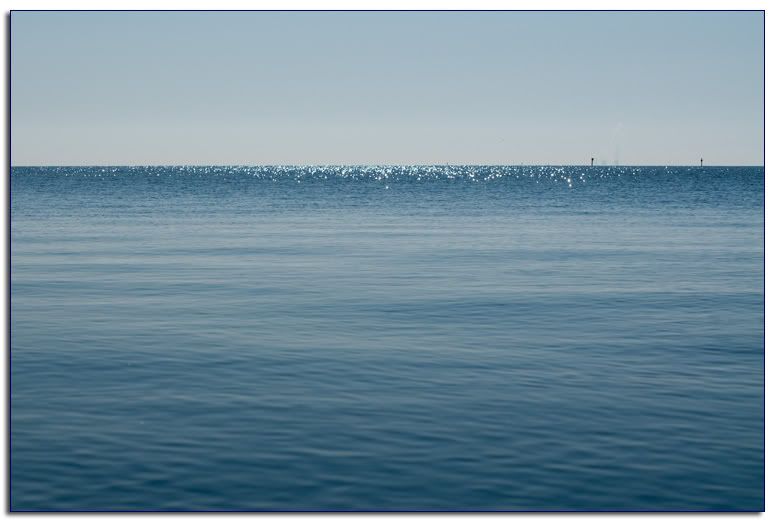 There were also many great blue herons in the inlet areas, which always managed to see me coming before I saw them. I was fortunate enough to have one fly right in front of me. This is the third recently-posted GBH flight photo so I gave this one a slightly different treatment.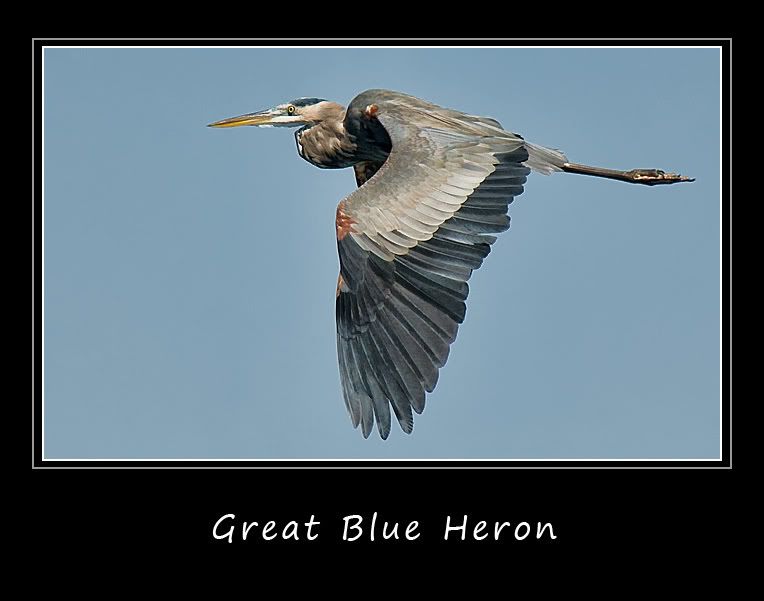 I got up early the next morning and went out for a very short paddle--this is the kind of place where you can leave your boat by the water, so it was very convenient to just get in and go. This sailboat was heading out from the next property over.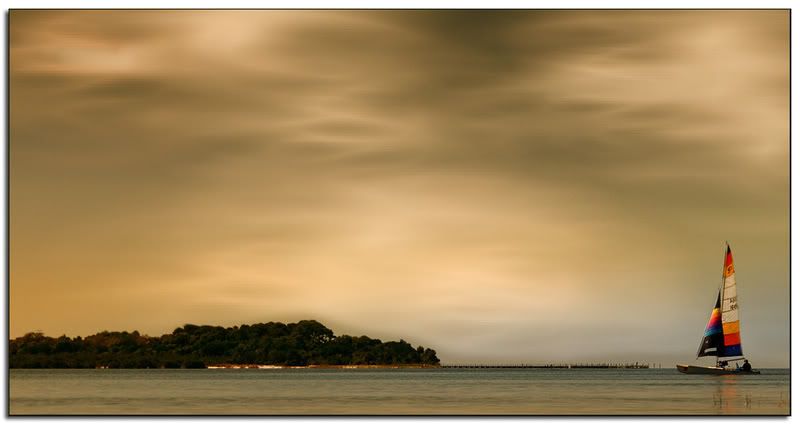 I had a video I wanted to post here--nothing all that exciting, just some paddling with some birds flying and a fish jumping, and the view of paddling in the tidal flats and the Gulf of Mexico. It was short, maybe 5 minutes, if that. It has been uploading to YouTube now for over three hours. I checked their support area and they suggest that if your video is still uploading after
eight
hours, you might want to start it over again.
Yeah
....I'll be asleep in five hours..I think I will just bag the video plan for this post!
So....this was the Cedar Key trip!
I'll be back out locally. Stand by.