Twenty years from now you will be more disappointed
by the things you didn't do than by the ones you did do.
So throw off the bowlines. Sail away from the safe harbor.
Catch the trade winds in your sails.
Explore. Dream. Discover.
~Mark Twain

Another sunny morning so I headed back to the Wacissa. This turned out to be more of a paddling trip than a photo trip. I was hoping to see a great blue heron or green heron but didn't see even one (where were they?). While the day was very hot with almost no breeze, there were no rain clouds or even overcast areas and so I went about a half mile farther downstream than I have for months. Even though the water level has gone down a bit since the rise after Fay, it's still much higher than it was this time last year. It was nice to not have to worry about scraping over rocks.
One bird that I saw that has been absent from this blog for a while was a limpkin. I really like these birds.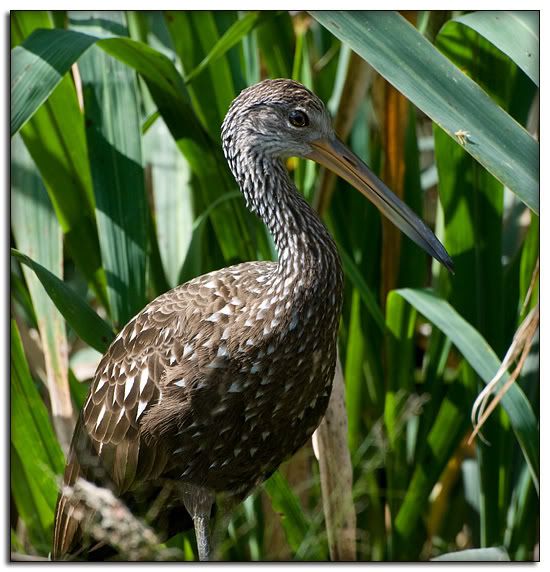 I came also to many juvenile little blue herons, which were featured in the last post. It's just about impossible to resist photographing them; while I don't think they are quite as appealing as snowy egrets, since their beaks and legs are more muted in color, their eyes are impressive. I caught this one taking off,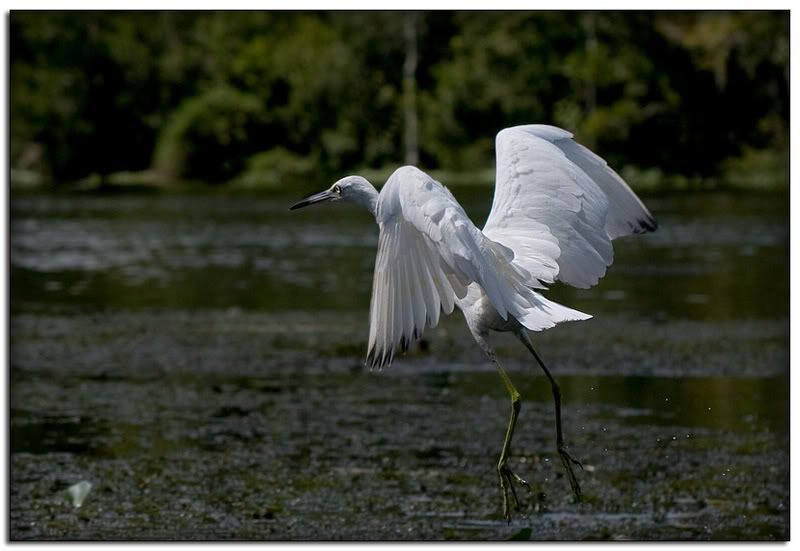 and followed it till it landed. I like these photos taken from the back since they show the layers of feathers on their wings.
A flock of ibis (is "flock" the right word?) flew across the river ahead of me as I drifted downstream.

---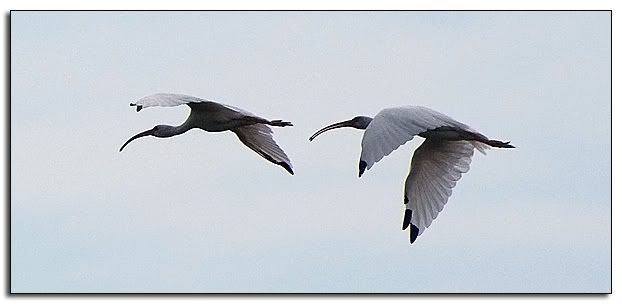 Last time I was on this river I didn't see a single gator. I saw a few this time. This is such a familiar sight as you get farther downstream.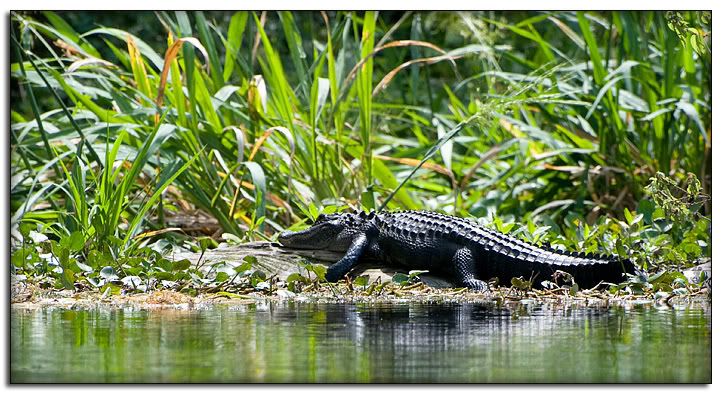 The paddle upstream was easy. I parked under the shade of a tree and spotted these pretty white flowers across the surface of the water.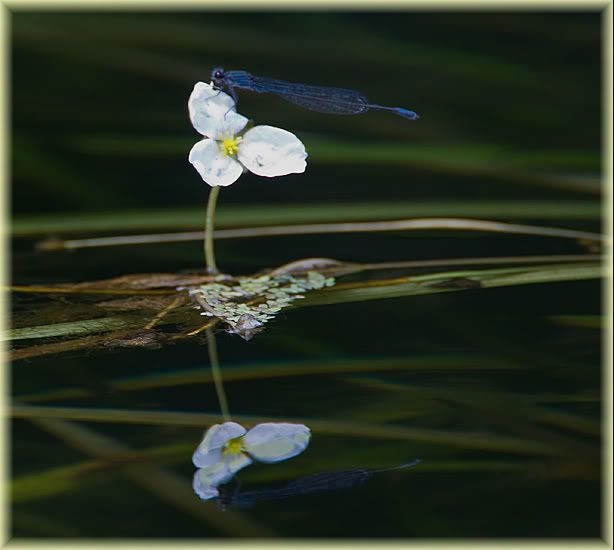 This was a longer trip than usual, I was on the river for four hours or so. I look forward to paddling in cooler weather...cooler weather
is
coming, right?
Stand by.