The best part of beauty is that which no picture can express.

~Francis Bacon Sr.

I took a chance on the weather and headed out early yesterday morning for a Wacissa paddle.
The birds were curiously absent from the top part of the river. The water is down a bit and I only saw a few gators this time.
At the turn into Blue Spring I came to a snowy egret that let me get rather close.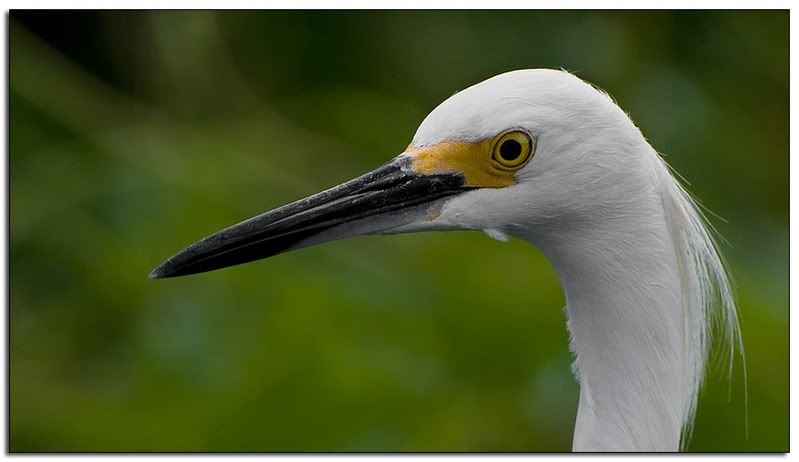 There were a few tricolored herons near the entrance,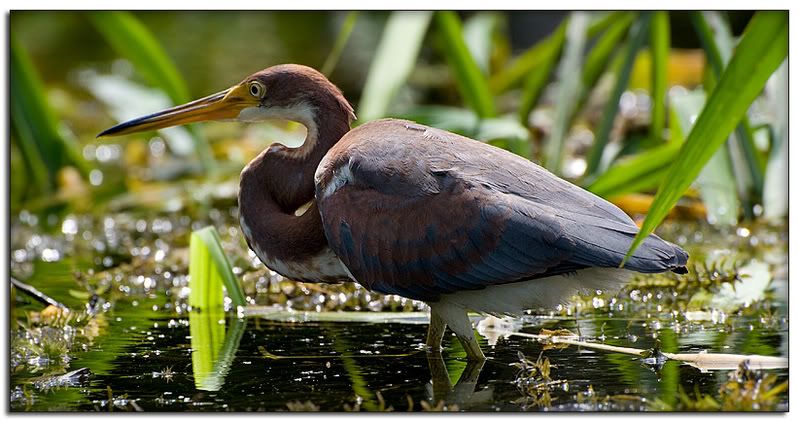 but otherwise it was bird-free as well.
The gray clouds had drifted by and the sun came out, so I continued downstream. I came to several juvenile little blue herons, some more skittish than others. This one stood watching me for a while,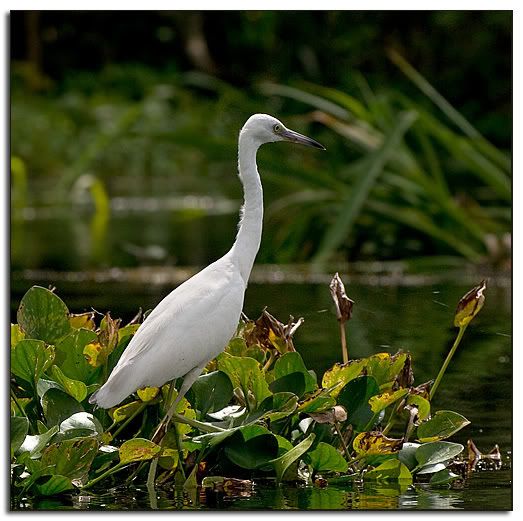 and then flew off.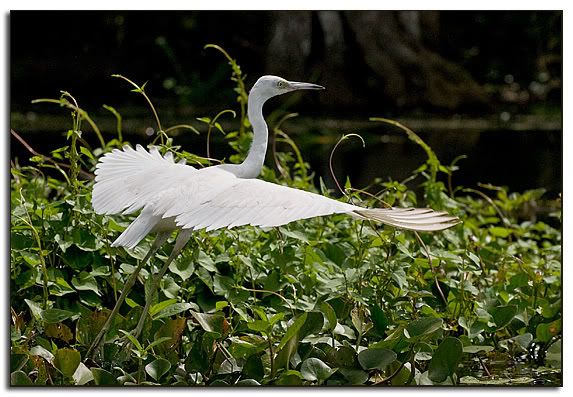 ---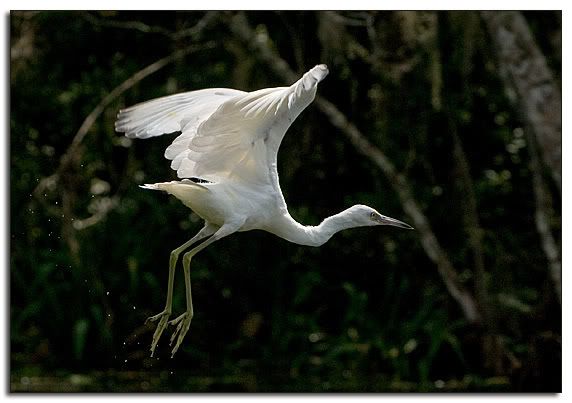 ---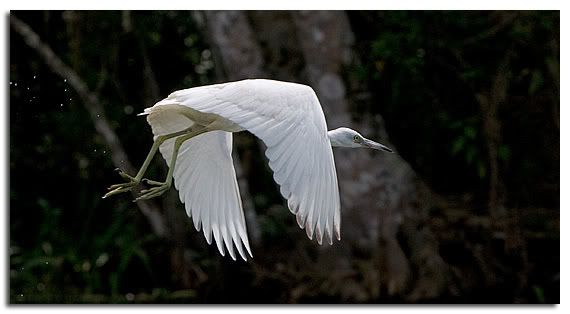 It flew a short distance ahead of me and stopped again. I continued drifting and eventually reached it, at which point it flew off again (really! I didn't do anything! I was just sitting there in my little boat!).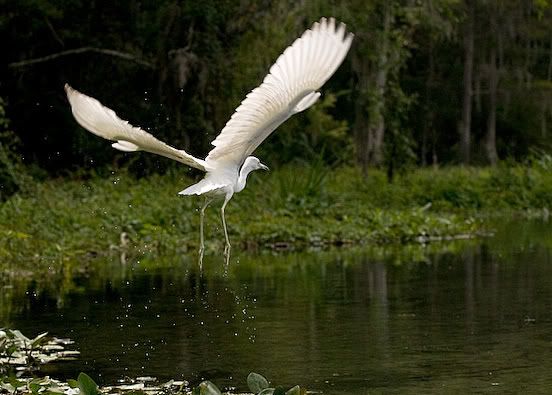 Although the day was as hot as any day has been this summer, I went a little farther than usual this time. There was a nice upstream wind blowing and I counted on that to offset the heat for the trip back to the ramp. This tricolored heron flew across the river in front of me.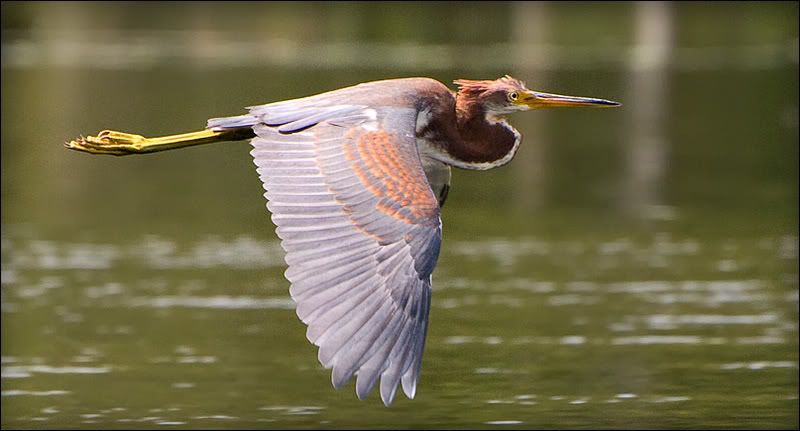 I turned around shortly after that. While I was passing a group of reeds I saw this family of moorhens paddling around. The little ones are so fuzzy.

I came to this egret striking an odd pose: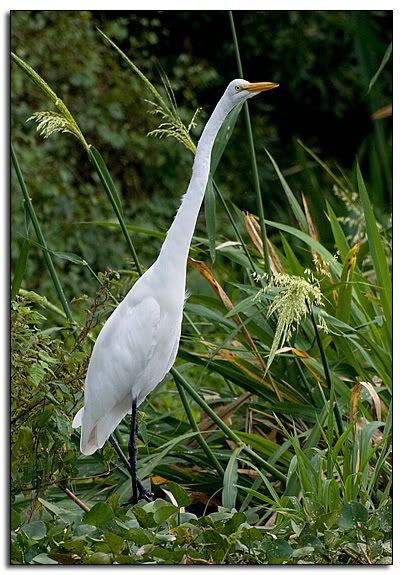 I couldn't figure out why it was standing like that or what it was looking at...until this snowy flew in (maybe the egret saw it coming before I did...).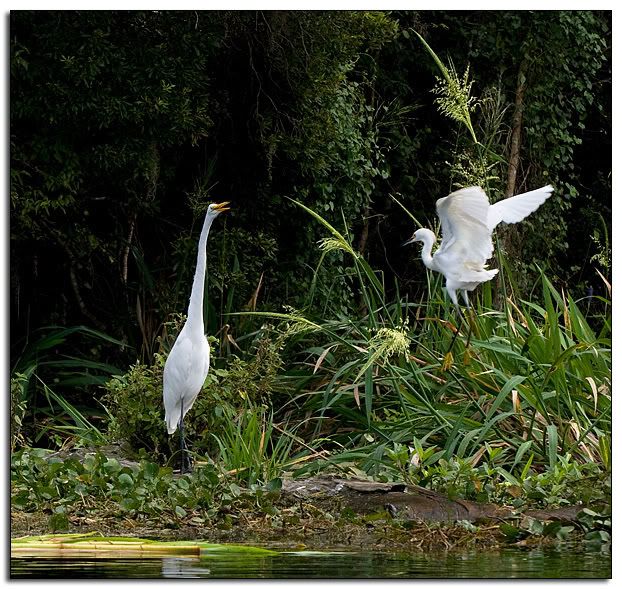 They stood together for a while as I took pictures of them. It wasn't until I got home and looked at the images on the computer screen that I noticed there was a third bird in the photo--a little moorhen in front!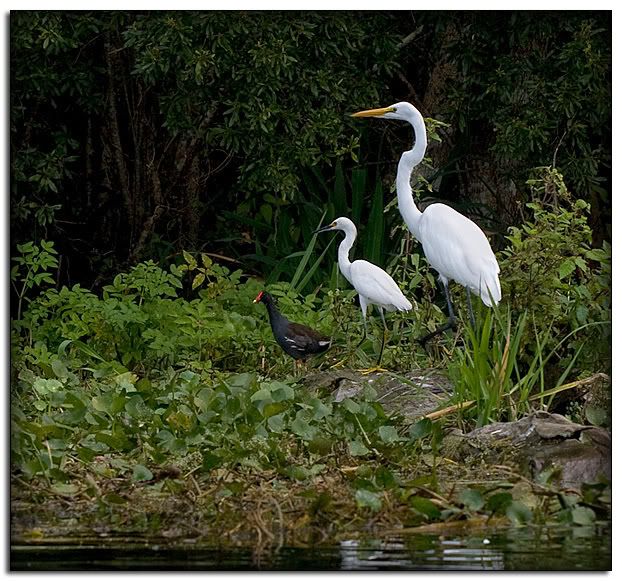 I went through all the photos I had gotten of the two egrets and the moorhen is not anywhere in any of them...not sure where it came from.
Speaking of moorhens, this one ran across the water (literally) in front of me.

There were many turtles sunning on logs and branches, most of which slid or jumped into the water as I passed by. I guess this one decided it was too much effort to get back up so it would take its chances with me.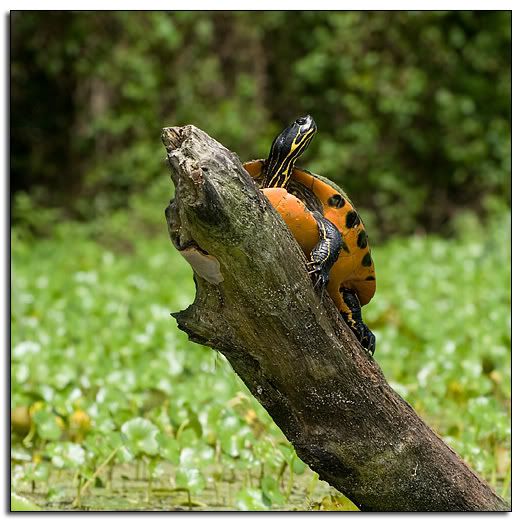 I made my way slowly back to the ramp. I had only seen two canoes in the water and no other boats. The last bird I saw was another tricolored heron, who left as I approached.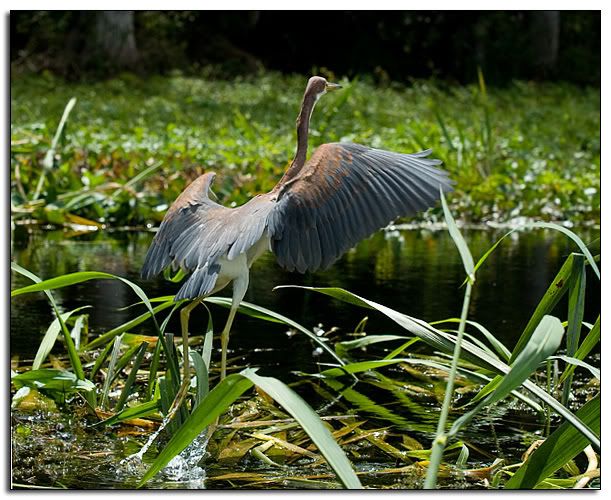 A good paddling day; I was out a little over three hours. The heat can be a little draining; I look forward to cooler temperatures. I'm curious about how the Wakulla fared through the recent storms and the rainfall since and hope to get there soon. Stand by.