Summer ends, and Autumn comes, and he who would
have it otherwise would have high tide always
and a full moon every night.

~H. Borland

This is usually one of our prime paddling times of year here in north Florida, but not this week! Daytime temps in the low 60's with 15 mph winds, and overnight freezes. Brr! I am such a winter wimp that this is keeping me off the water! However, I don't like to think of this blog sitting on the web feeling neglected due to a lack of timely updates. So, since it looks like I am stuck on dry land for at least this week, join me in a short walk back in time to revisit some spots and look at photos you have not seen before (cue the music and swirly visual effect....).
When I went to Cedar Key back in July, it was very hot (short pause while I remember hot weather....) during the day and so my times outside were enjoyed in short bursts. It was a great trip, though, weather notwithstanding. That's my favorite place to see pelicans, such as this handsome fellow: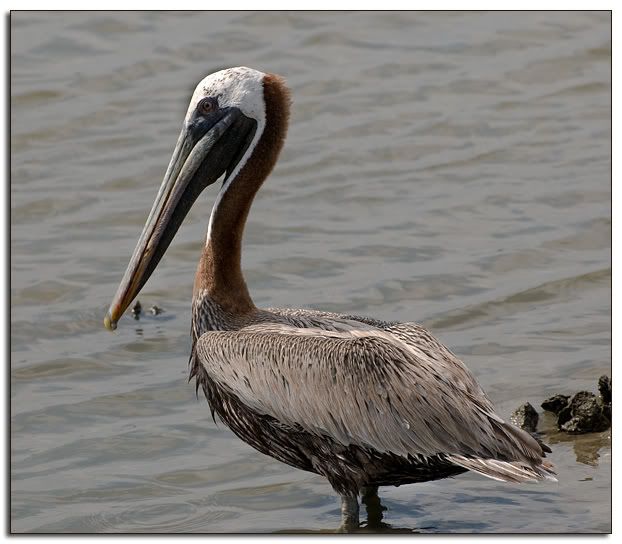 That was the trip when I discovered the boat tours of the nearby keys and took one of those tours on a day that started out stormy but then cleared up nicely. We passed this egret in the grass as we were approaching one of the islands.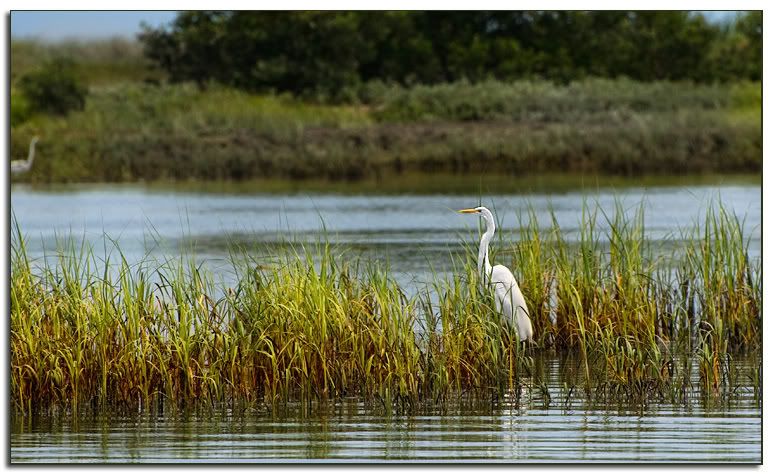 Speaking of egrets (as we often do here), that was also the trip on which I met Spike, the great egret that hangs out near the fish-cleaning station. Spike is not overly timid around people, making for some great photo opportunities.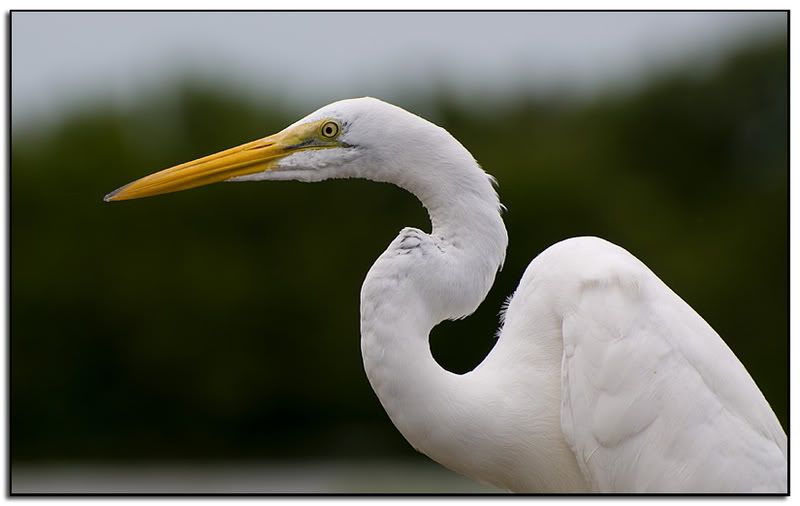 Earlier this fall I had some luck getting some great blue heron photos on the Wacissa. I think this is one of the first ones that I got of the heron that spends a lot of time near the boat ramp.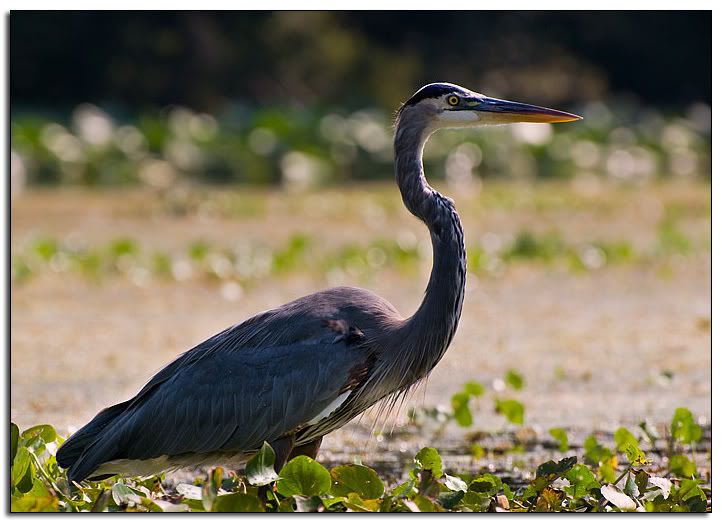 The subject of great blue herons reminds me of a photo I took one day while I was walking around St. Marks wildlife refuge. I don't think the phrase "birds of a feather" quite precisely describes these two that were perched on adjacent pilings, though they are both shorebirds...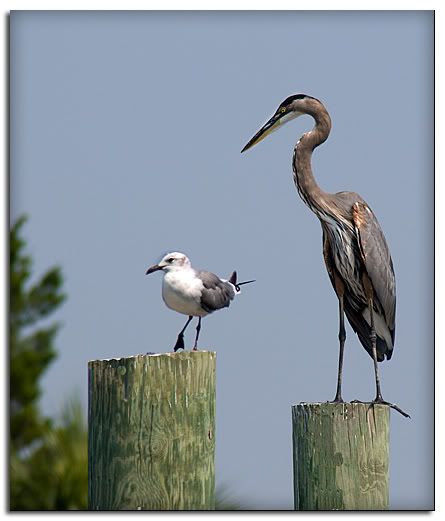 On that same trip to the refuge, I saw this lone egret fishing in the great expanse of the Gulf.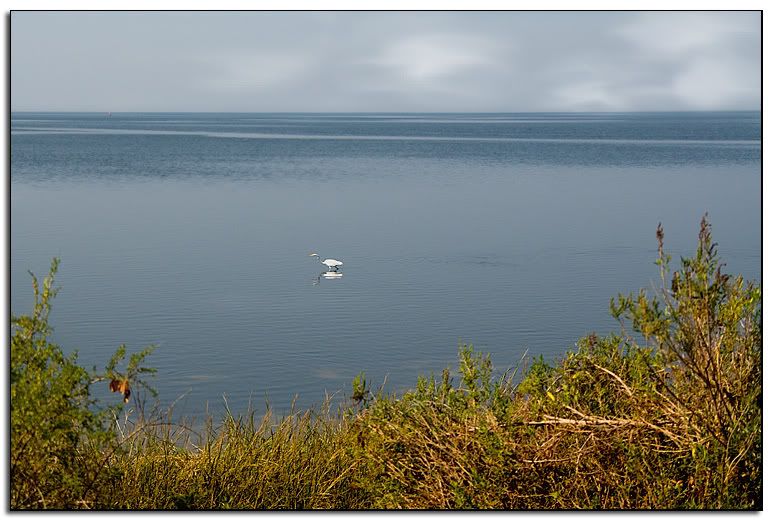 Cedar Key, St. Marks, and the Wacissa--three of my favorite spots. I hope to get back to any one of them soon...if it will just warm up a bit...
Stand by.