Happiness is a warm puppy.
This was a very quick paddling trip, perhaps my on-purpose shortest! En route home from NC (photos are posted on the
Photo Miscellanea
blog), I stopped just south of Atlanta to pick up the puppy I had chosen on my way north. It's hard to leave her (and miss a moment of her puppyhood!), but after a busy trip and the process of getting her settled and accepted by the other dogs and the cats, I was ready for some peace, however brief.
The snowies were in their usual spots near the launch area.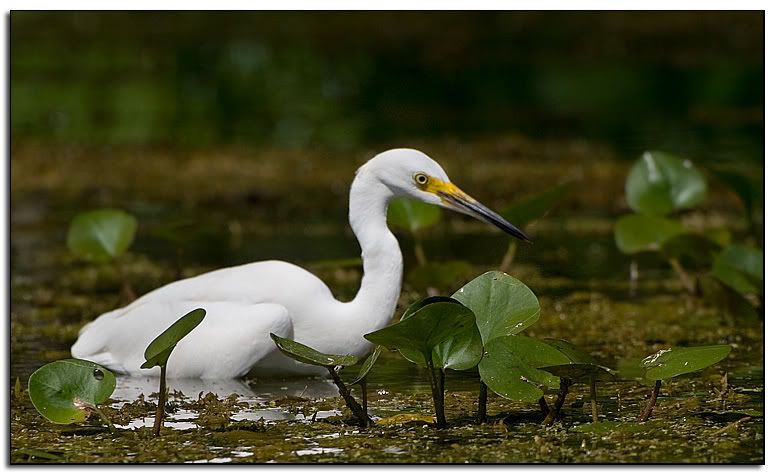 I drifted toward Blue Spring, this time on the far side of the river, knowing I might see that great blue heron that hangs out over there.
They look very regal to me.
I saw a very welcome sight just before getting to Cassidy Spring!

I didn't make it as far as Blue Spring--turned out that I missed the puppy and even though I knew she was safe and secure in her pen in the living room, this was the first time I had left her. A worthy experiment but no need to go overboard (so to speak...). So I turned around.
How could I not raise the camera when this tricolored heron was posing so nicely for me, deep in concentration?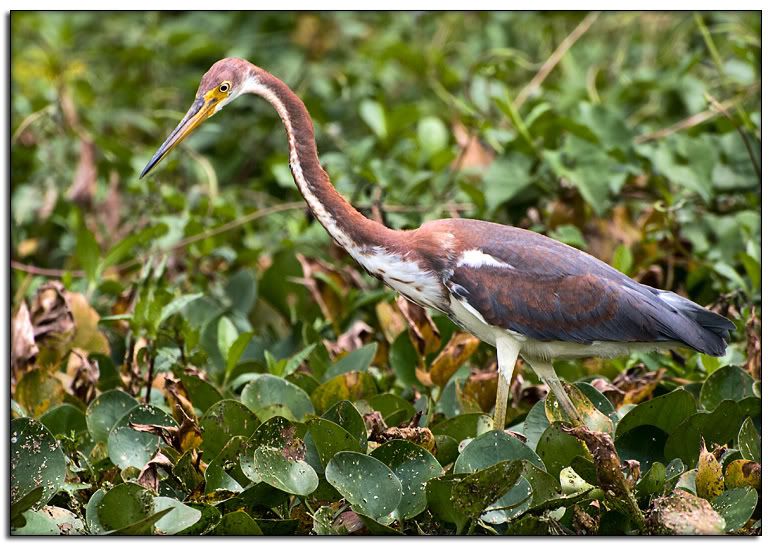 Needless to say, the puppy was fine. Next time I plan to overlap my leaving to go paddling with DH's time at home for lunch, which will give me more time on the river with no worries. And then we will get back to normal posts!
Stand by.