Today is your day! Your mountain is waiting,
so... get on your way.

~Dr. Seuss

I had so hoped to get back out this past week, but assorted things kept me off the water. And now it is time to head back up to North Carolina for my fall trip to the mountains,
sans
kayak. I can't let this blog languish untended until my next paddling trip, and so I am dipping once again into some photos that didn't make it into their respective posts but that I liked too much to delete. I hope you like them, too.
While I was drifting downstream on a recent trip, an egret flew by me and landed in the grass just ahead. It lingered for a while but as I got closer, decided to go someplace less crowded.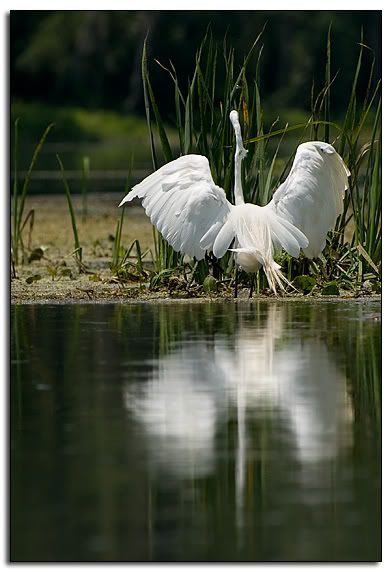 ---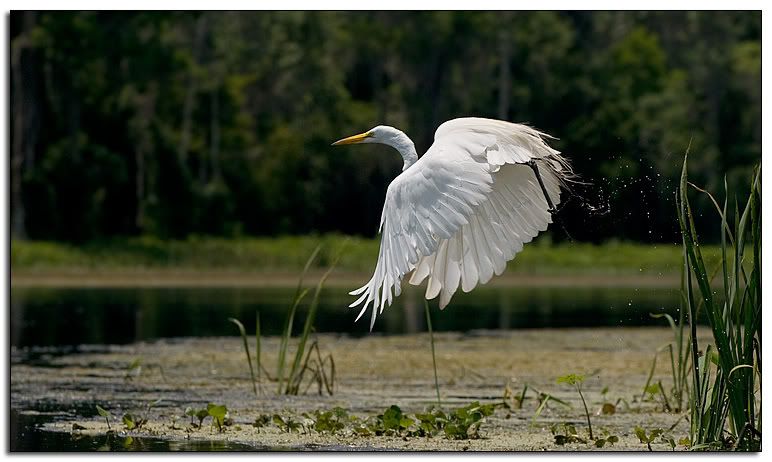 ---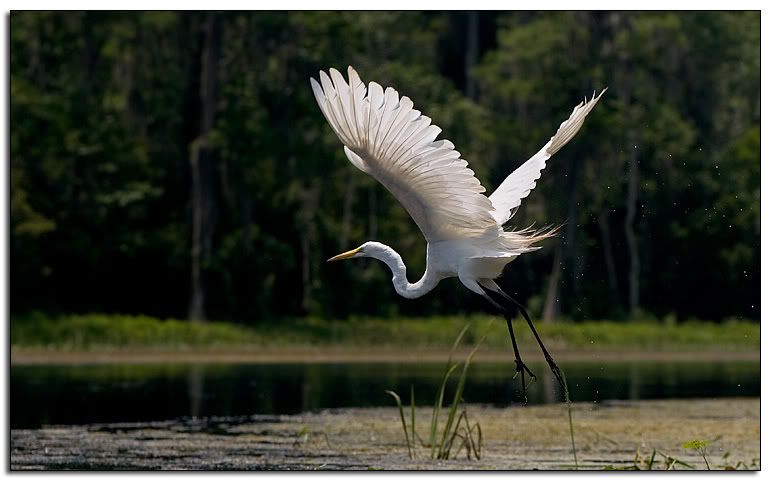 A few months ago I took some photos of a tricolored heron in somewhat unconventional lighting--I was facing right into the sun. I ended up liking the effect, though I won't be making it a habit. Here's another of that set.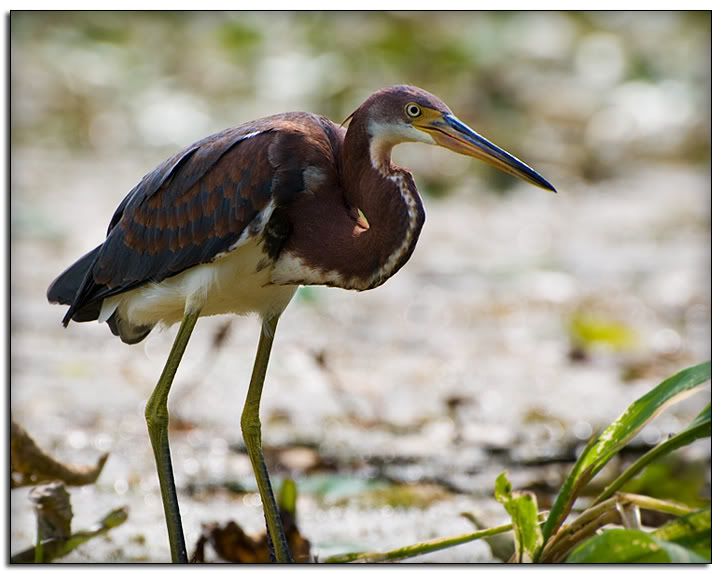 And finally, back to white birds, I saw this juvenile little blue heron perched in a cypress tree this summer. They stand out like bright white lanterns when they do this.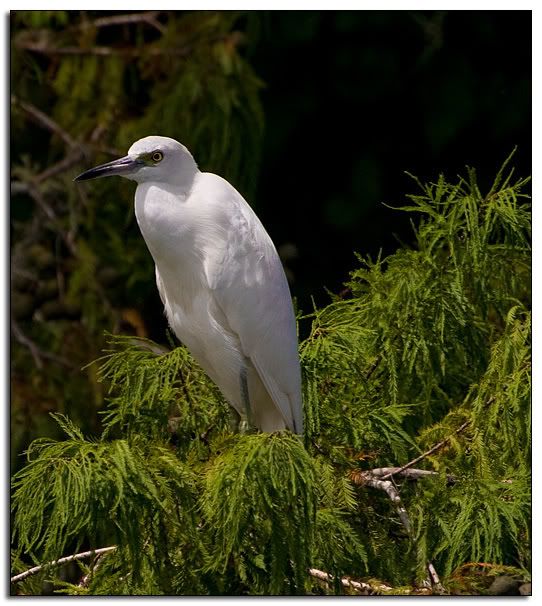 And so off I go on another adventure. I think I will take my paddle and other accessories just in case the opportunity to rent a kayak comes up. That's not in my plans for this trip, but you never know.
Stand by.