Calmness of mind is one of the beautiful jewels of wisdom.
Another wonderful fall day to paddle. This particular day was a tad prior to my writing this, given that my ISP has been a dead zone for almost a week as a result of a network "upgrade." It's surprising how much we have come to rely on the internet and how inconvenient it is when it is unavailable for a relatively extended period of time. But tonight I can connect, so let me tell you about my last paddling trip.
There aren't many people on the river these days, which makes these outings peacefully sublime. The top of the river, however, is curiously bird-free right now. Of course the resident great blue heron is there, and since the photos of him have cycled off the front page now, I can feature him again!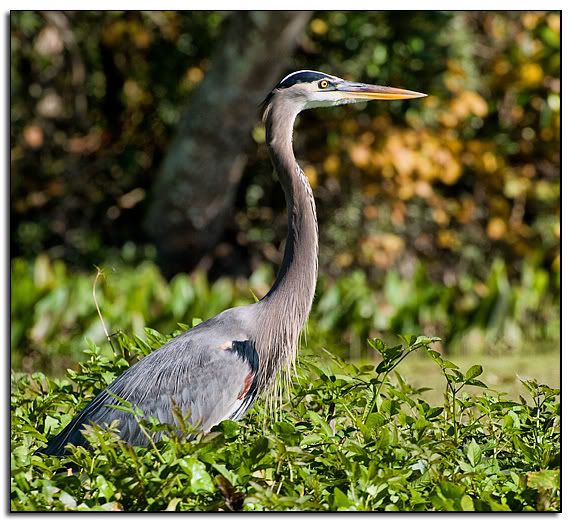 He left shortly after that. What an impressive wingspan they have!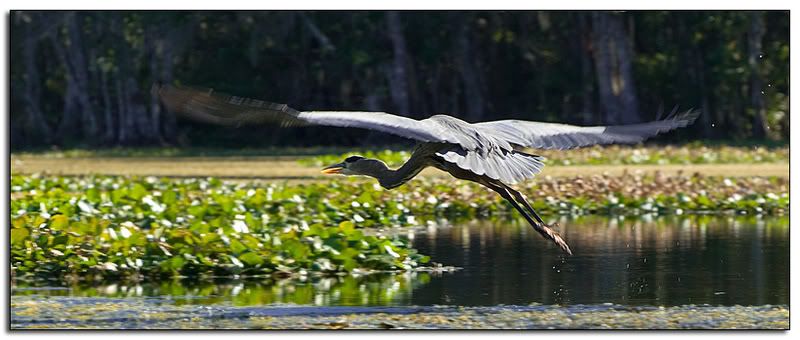 I headed into Blue Spring, as always. This juvenile little blue heron, still sporting white feathers, was fishing in a strip of sunlight.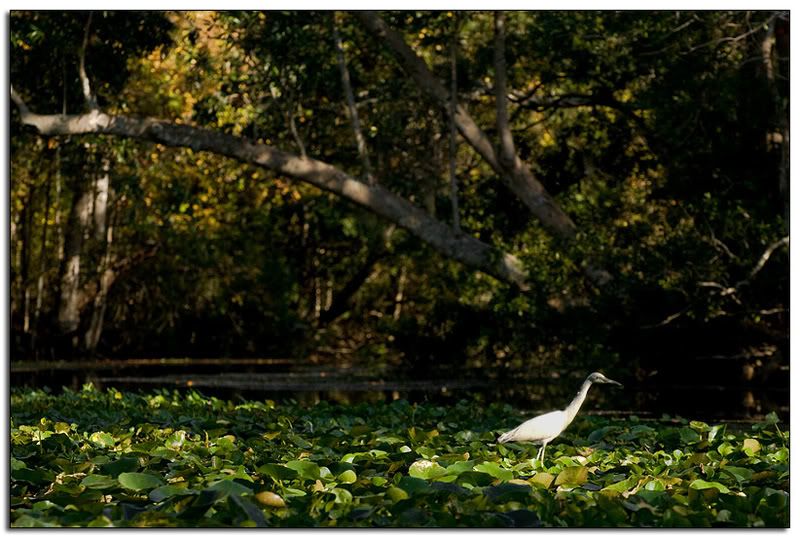 I didn't see the resident gator while there. Back out on the main river, I was again struck by the lack of birds. However! The yellowlegs are back in numbers now and a welcome sight.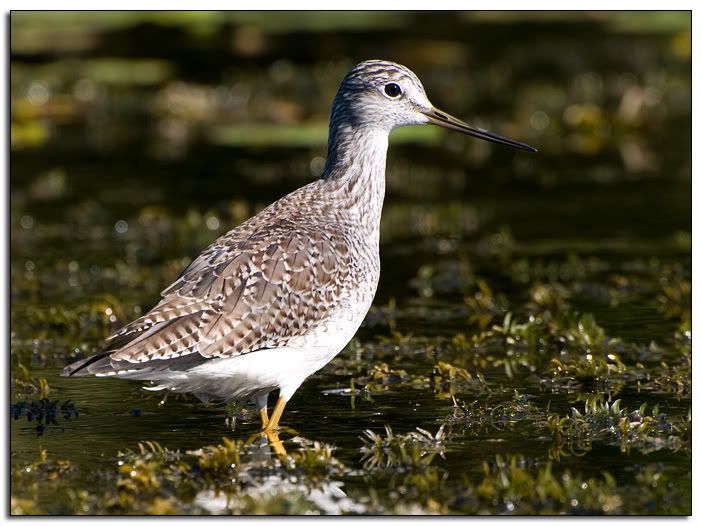 I didn't stay out long on this day. On the way back upstream I spotted an eastern phoebe--another bird that is welcome back on this river!
This is Florida, and so there is not much fall color to be seen. But this cypress tree sported some colorful leaves near its base--sort of a complement to the photo posted on this blog a few months ago of a green sprout making its way up from the base of the huge cypress tree trunk.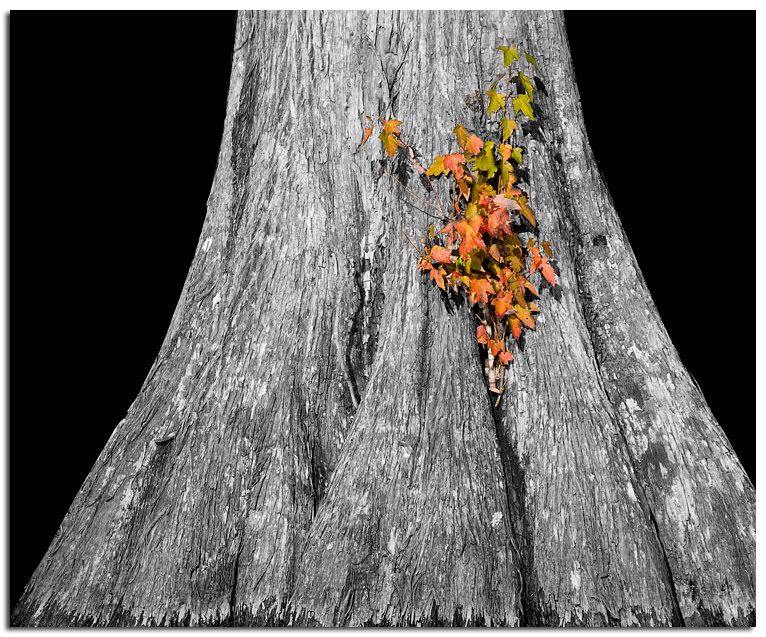 I had gotten a very late start on this trip and was heading back to the ramp much later than usual. A wee bit past Duck Island, near the ramp, I came to a group of ibises looking for a meal. I took a lot of photos of them as they were lit from behind by the setting sun.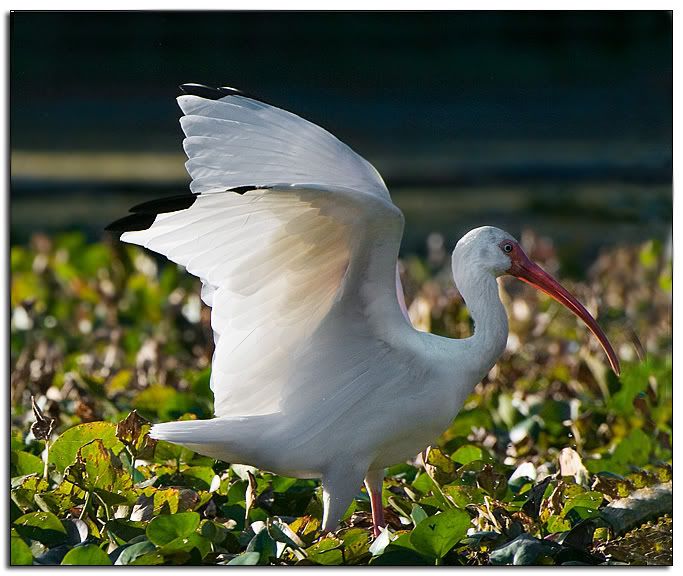 ---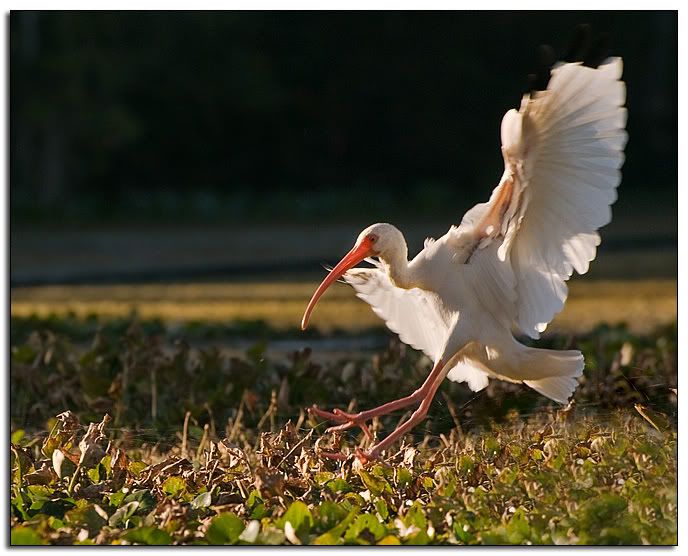 Here's another one coming in for a landing: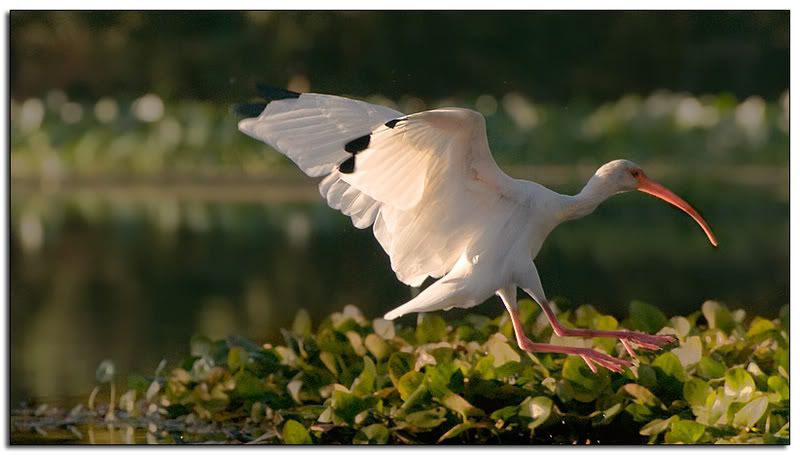 Touch down!!!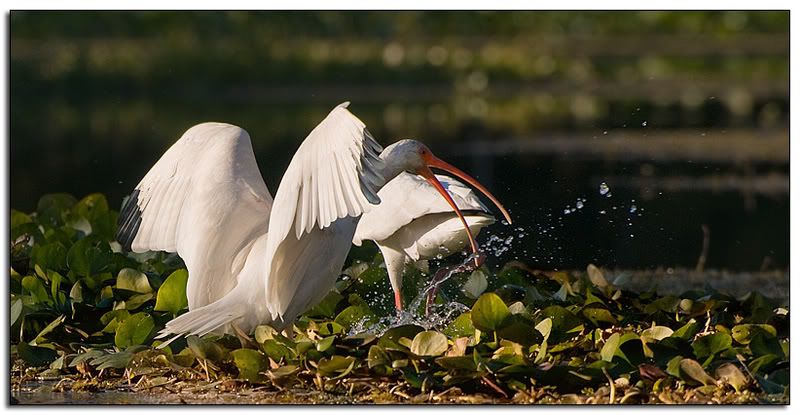 I lingered there for a while watching them. As I left, I got this final photo of an ibis coming in to join the rest. Technically a flawed photo on several levels, but yet one that conveys so well the feeling of the last moments on the river as the sun dipped lower in the sky.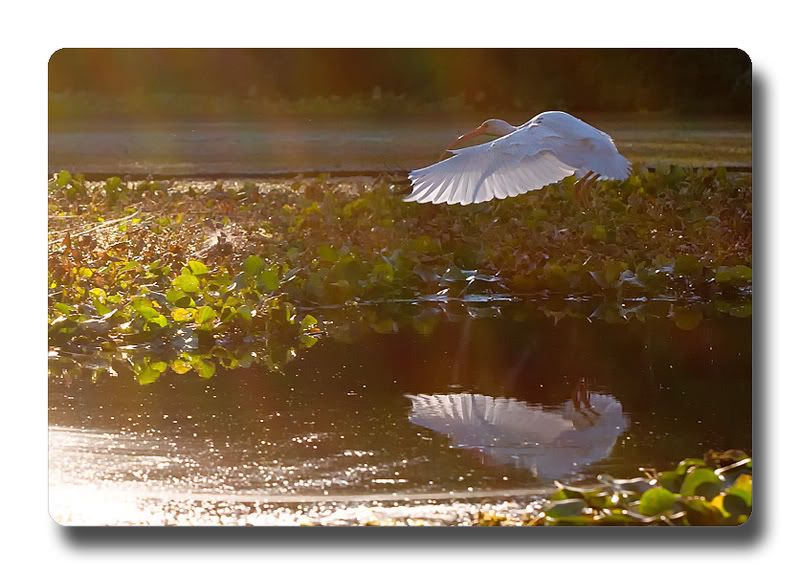 I am looking forward to future trips to the river when we will start to see migrating birds, particularly my favorites, the mergansers.
Stand by.