Silence is the true friend that never betrays.
~Confucius

We continue to have surprisingly good weather, and so off I went to the Wacissa, my favorite place to be on such days. There were many other paddlers on the river.
There are more egrets there than any other bird, and it's wonderful to see them getting their breeding plumage now.
I saw a small gator at Blue Spring, but no sign of the large one that has been spending time on the swim rafts. The turtles were out enjoying the sunshine as well.

I happened to glance up while drifting downstream and saw this hawk at the top of a tree--what a great view there must be from up there!
I went downstream about as far as the Calico boat ramp before turning around. On my way back upstream I saw this egret fishing from some surface growth in the middle of the river.
Shortly after I took that picture, it flew off, passing by the kayak as it went. I couldn't pick a favorite photo from the series, so I am including several:
---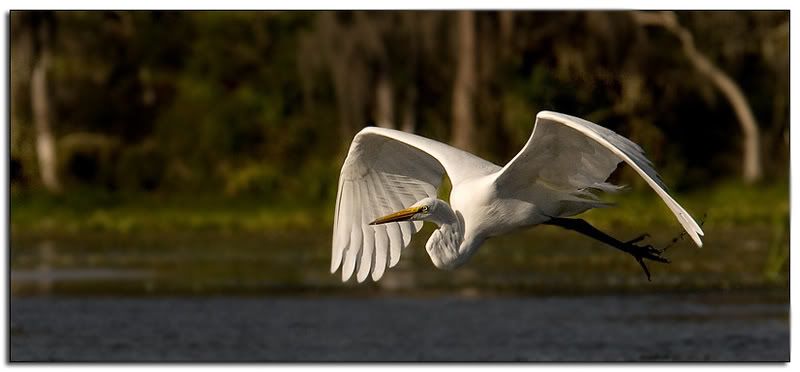 ---
It's got a twig or something stuck to its foot. I assume it got rid of it eventually...
I went back into Blue Spring on my way back to the boat ramp. There were no birds (or raccoons--where the heck are those guys?) in there. An egret was perched on the tree that stretches over the inlet just at the point where it joins the main river. It didn't see me coming as I was leaving the inlet and so I picked up the camera to get a photo.....and realized I would be facing almost directly into the sun. This is not usually the approved lighting condition....but sometimes I like the effect, so I took it anyway.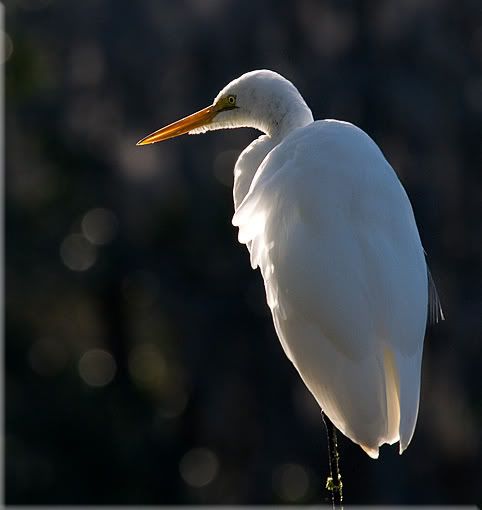 In fact, another into-the-sun-egret photo op presented itself shortly after that, so I took that one, too.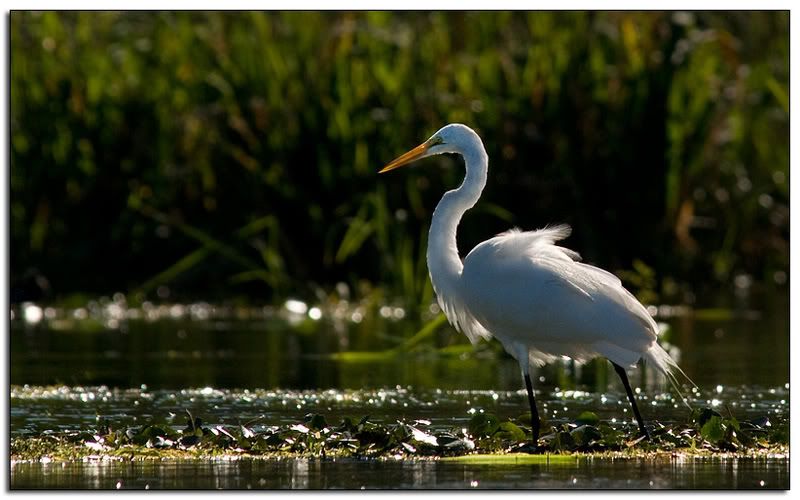 As I got close to the boat ramp, I saw the great blue heron that hangs out there. Hmm, maybe I can get another photo or two before heading home...
It took off as I approached
and flew in front of me and then downriver.
I miss the assorted birds that are off spending winter elsewhere, but even so, this is a fantastic river to spend time on. I have no doubt I will be back out soon. Stand by.