Life is like a rainbow. You need both the sun
and the rain to make its colors appear.
~Unknown

I have found myself often missing having a skeg. My beloved Mystic has a skeg, but a few months ago I switched to a wider boat, the Manitou 13 by Necky, to accommodate a larger camera and lens (I was getting crowded out of the narrow Mystic!). That Manitou 13 has no rudder or skeg, and I noticed this lack when I encountered wind on the water. I also wanted a slightly longer boat. After my usual intensive research, I came up with a logical replacement--the
Manitou 14
, a little over a foot longer and with a skeg, but otherwise essentially the same boat. I was happy to discover that Wilderness Way had a new one in stock in my color choice, which this time around was yellow. I went on Tuesday to get it.
I drive nearly right by the Wacissa on my way home from the shop, so, even though it was quite late in the day to be launching, I just had to try out the new boat! I was the only person in the parking lot as I unloaded. A local resident who is often at the headspring drove by. "You're just leaving
now
?" he asked me. It was a short paddling trip!
The boat is fantastic and just what I was looking for--in fact, it seems like a perfect combination of the Mystic and the Manitou 13, with the best of both boats.
I decided to drift down to Blue Spring and then turn around. This eastern phoebe was perched on a branch at the inlet entrance.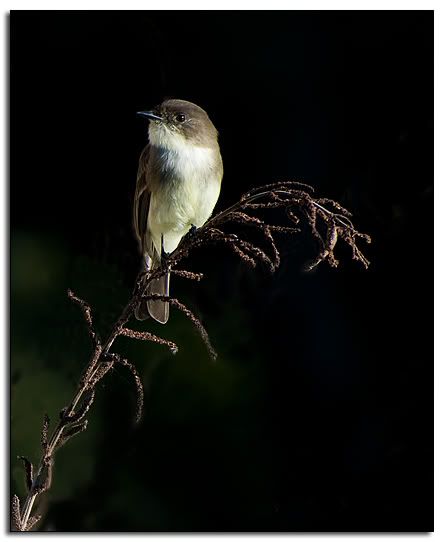 I was so sure I would finally see a raccoon at the water's edge somewhere near the spring, but no such luck. As I returned to the river, I decided to extend my paddle just down to that dwelling south of the spring. Who knows when I will be able to get back out, and
I had a new kayak!
Some of the reviews of this boat report that it is sluggish in turning. I did not find that to be the case at all when I did finally turn around.
A whole flock (?) of juvenile ibis flew overhead as I paddled back upstream.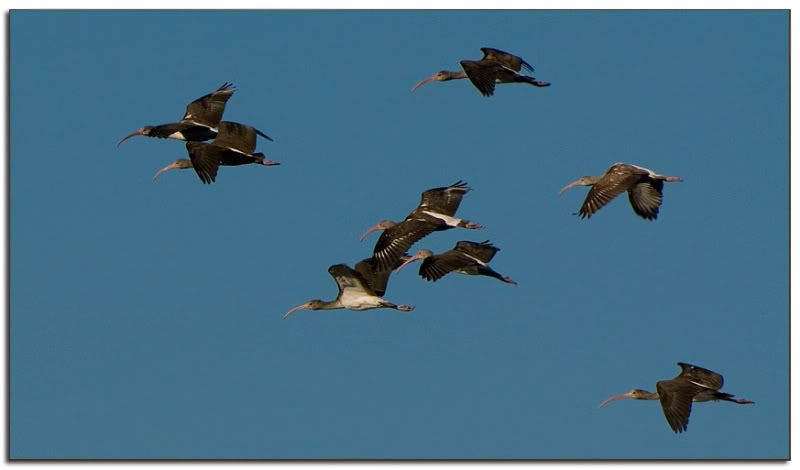 ---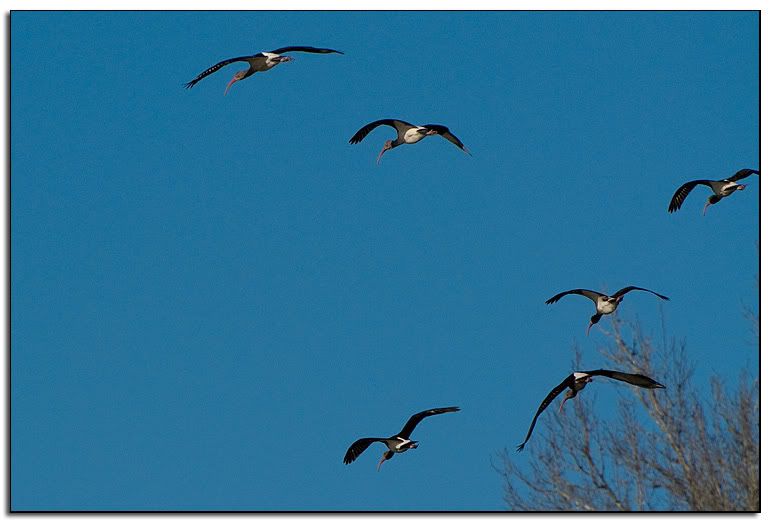 As usual, the belted kingfishes were swooping over the river and chattering away. I saw where one stopped to perch in a tree and headed toward it. Amazingly, it actually held still long enough for me to get a photo. It's been quite a while since any of these have appeared here.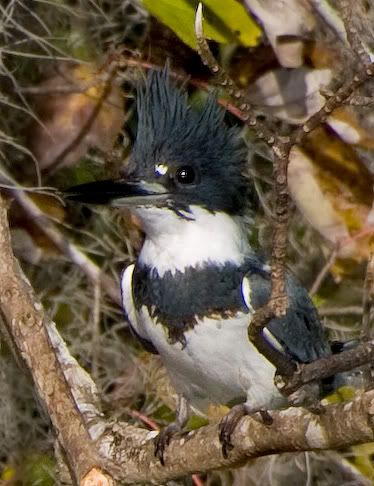 This egret was leaning far over in search of food, and stayed in this position for a very long time.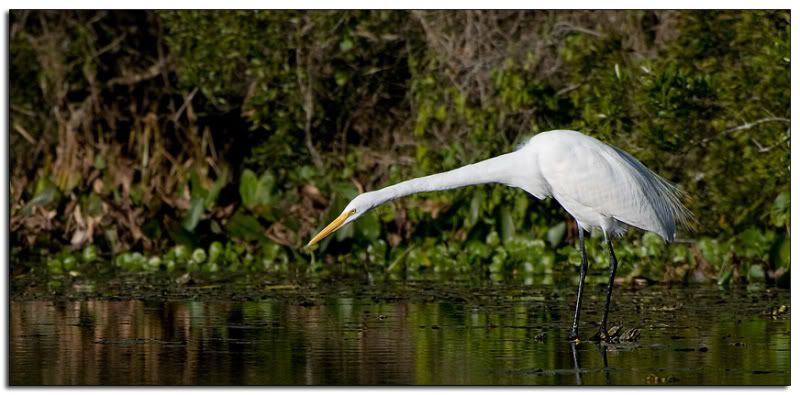 At this point I
really
had to get going or I would be driving home in the dark. The boat moves nimbly through the water and so I was soon approaching the boat ramp. There were two limpkins feeding there, so of course I had to pause to take some more photos... (I do have my priorities...).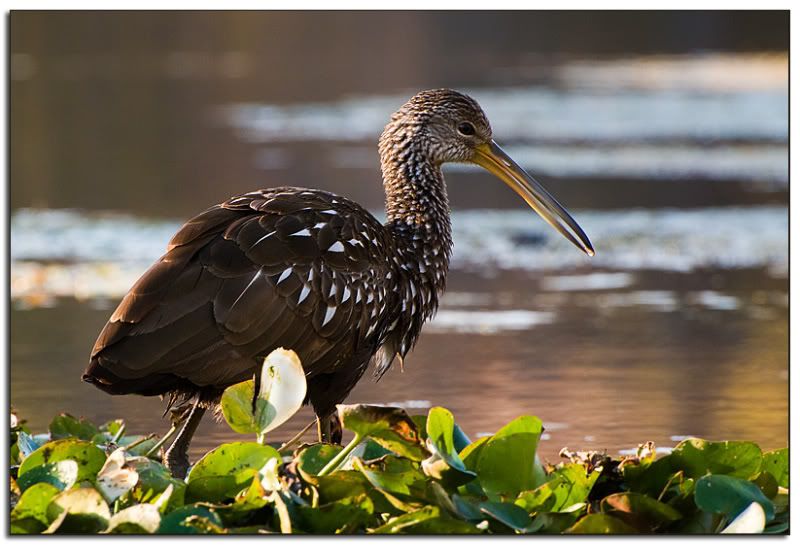 I had planned to take a photo of the boat loaded on the trailer behind the car, with the river in the background, before I left. However, due to our having had a lot of rain over the Thanksgiving weekend, the river water is higher than I have seen it for a long time. Whenever it rises like this, there is a lot of little teeny tiny green leafy things along the edge of the launch area (not at the concrete ramp). So when the boat was loaded on the trailer and ready for its closeup, the hull was covered with plant debris....and not looking all that new and special. I didn't have time to linger to clean it off for a photo, so that will have to wait for another time; maybe next trip, which could be soon. Our new puppy's vet appointment for vaccinations that was scheduled for today was cancelled this morning because the vet is ill; this leaves me with an unexpectedly free sunny afternoon. If it will just warm up a little...
Stand by.