"Maybe Christmas," he thought, "doesn't come from a store.
Maybe Christmas... perhaps... means a little bit more."
~ Dr. Seuss

When it's 75 degrees on Christmas, it seems better to go out paddling than to sit around the hearth. So off DH and I went, to the Wacissa, of course.
One of the first birds of the day was a little cardinal--I'm not up on my juvenile cardinals but this one seems sort of puffy and young-looking. At any rate, the color was right for today!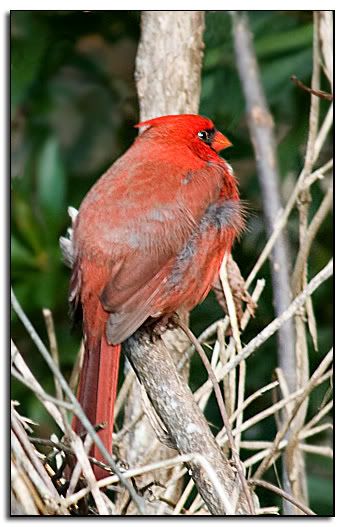 You know I'm going to post an egret photo, so we will get to that right away. The nares (part around the eye) is turning green, a sign that it is in breeding mode.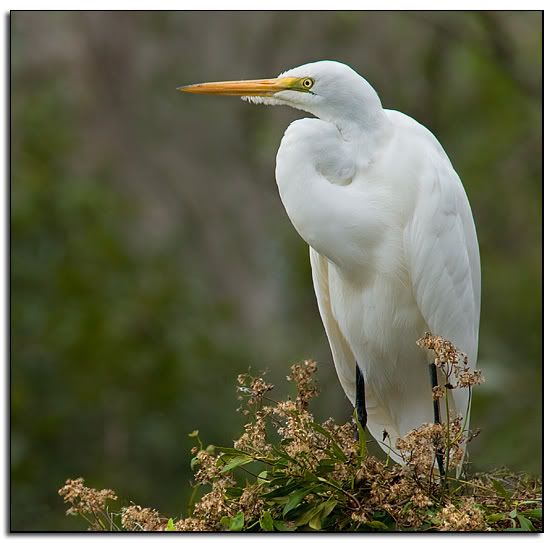 The great blue heron that is often found near the boat ramp was in the same general area again today, also with some impressive chest feathers.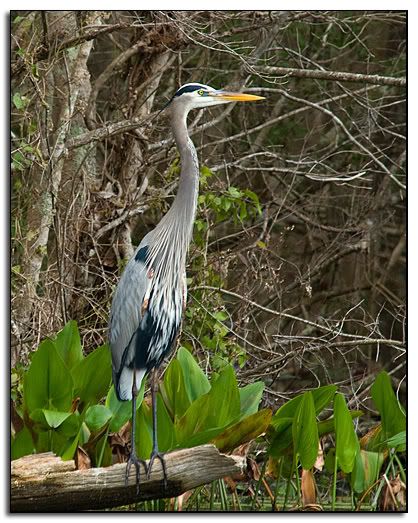 As we progressed downstream we spotted a large bird up in a tree. It turned out to be a juvenile eagle. We looked everywhere for an adult, but had no luck finding one.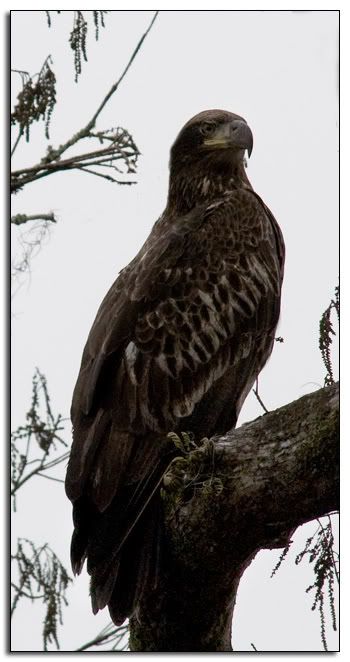 ---
We drifted down a little past the house on the right. The cormorant that is often perched on the branch sticking out of the water was there again. I have the hardest time getting a still photo of a cormorant, but I did get some of this one as it left the branch. They look extremely ungainly when they take off, with much splashing and repeated hops across the water.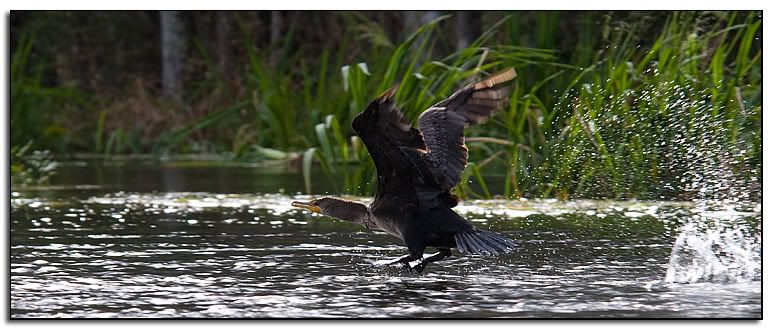 ---

We went into Blue Spring twice on this trip--the gator that is usually on the swim raft was nowhere to be seen. Neither were the birds that were there on my last trip. They're off with their families today, I guess...
On the way back to the boat ramp we passed a grebe. These little ones are just plain cute! This one had been diving and was fluffing a bit to dry off.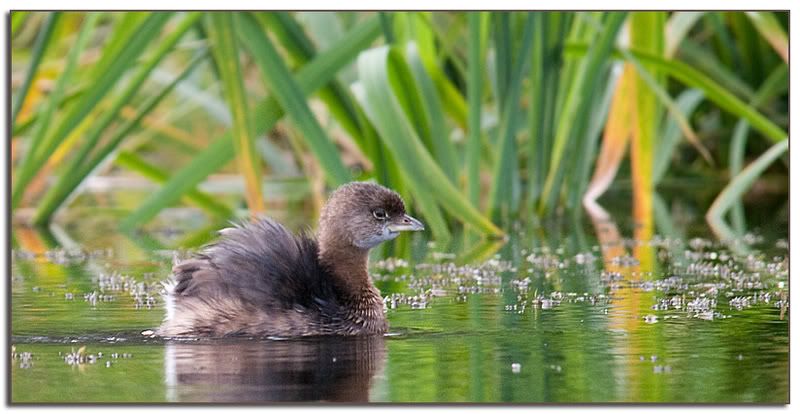 It was a nice paddling trip. We saw quite a few other paddlers on the river. Aside from one air boat, it was very peaceful and a fine way to spend some of Christmas day. I hope you all had a great holiday. If our warm weather continues, we'll get out again soon. Stand by.