The great egret is nature's haiku. There's poetry in its plumage,
which is white as a full moon and, in breeding season, sticks out
here and there like a pillow that's been through
one too many pillow fights.
~Unknown

Headlines on the CNN news site claim that winter grips the country. We were 75 degrees yesterday and so I decided to head to the Wacissa.
I was the only car in the parking lot when I got there, the only one when I left. One air boat passed me after about 2 hours on the water, and otherwise I had the river to myself. What a wonderful day.
I paddled into Blue Spring, of course. The gator is back and was sunning on one of the two swim rafts, which on this day were butted up against each other. An egret was on the other one.
I sat there for a while watching them. The egret left and a juvenile little blue heron flew in to land on the raft. This was how they were when I left: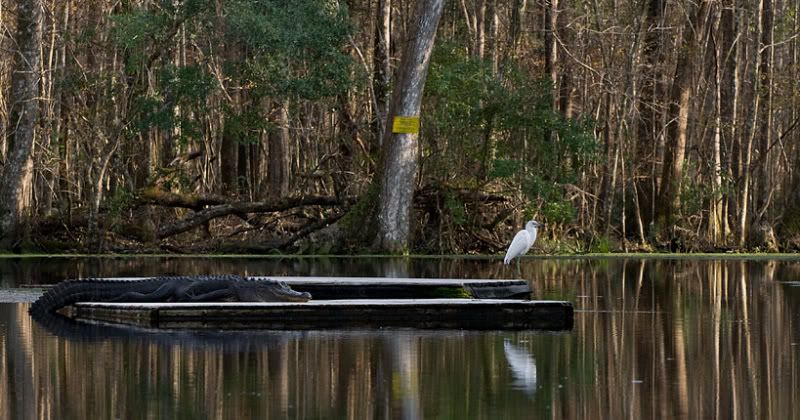 As I was paddling out of the spring inlet, I saw this ibis off to the side.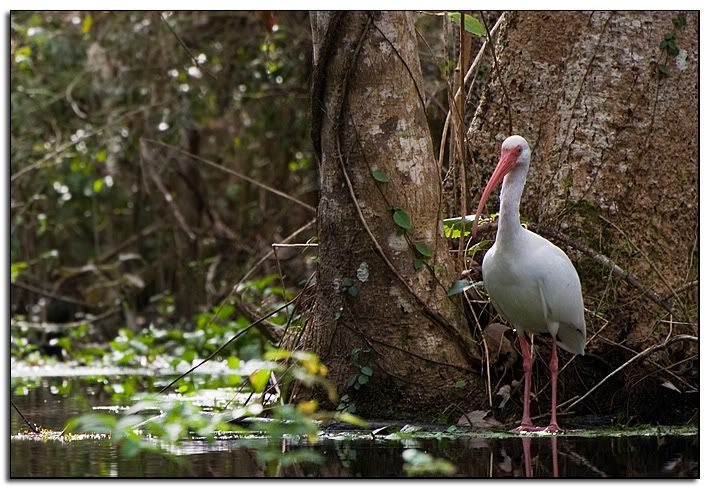 I drifted on downstream. There were many, many lesser yellow legs on the river, as always this time of year.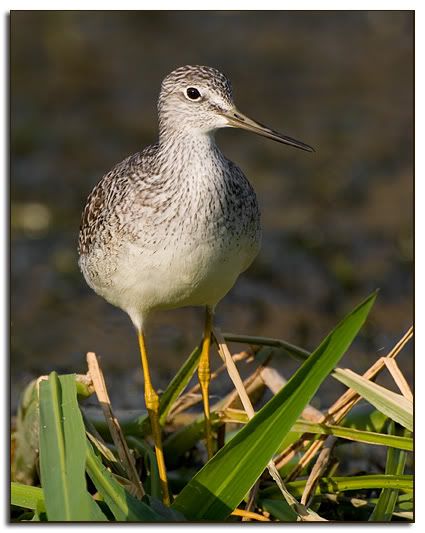 These two seem to be conversing about how close that kayak is getting to them, and should they leave?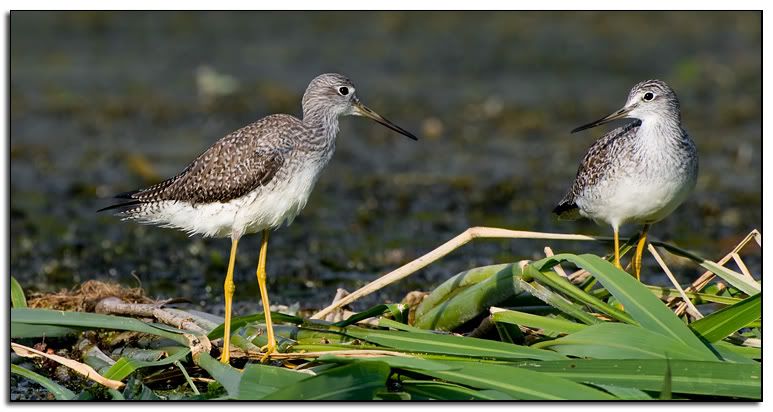 Here and there you can see bright red flowers poking out of the green leaves along the river's edge--showing some seasonal colors!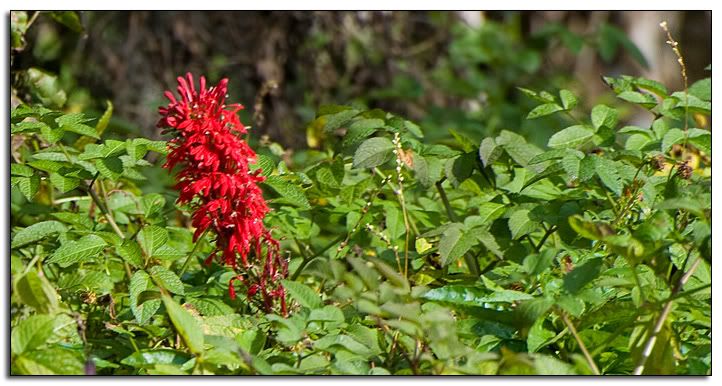 Those ducks are still there, and I followed them upstream after turning around.

Well, that is, until they left in a flurry of wings and water.

I think I might have spotted that diving egret pictured in the previous post, although this time it was perched on a log at the edge of the river, looking quite normal.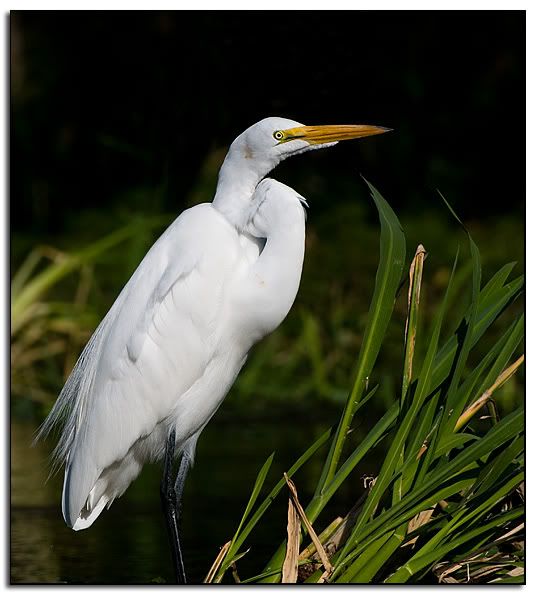 The giveaway was when it literally pounced on something underwater, again doing a dive, if not as impressive as from the air. Must have been the same one. This juvenile little blue heron was nearby and watched me approach.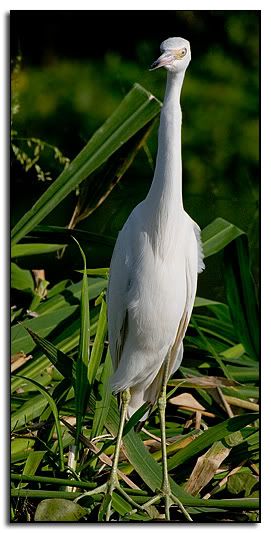 As I was paddling/drifting upstream (I had a perfect upstream breeze moving me along), a great egret soared by me on the right, circled around, and glided back downstream. Thanks!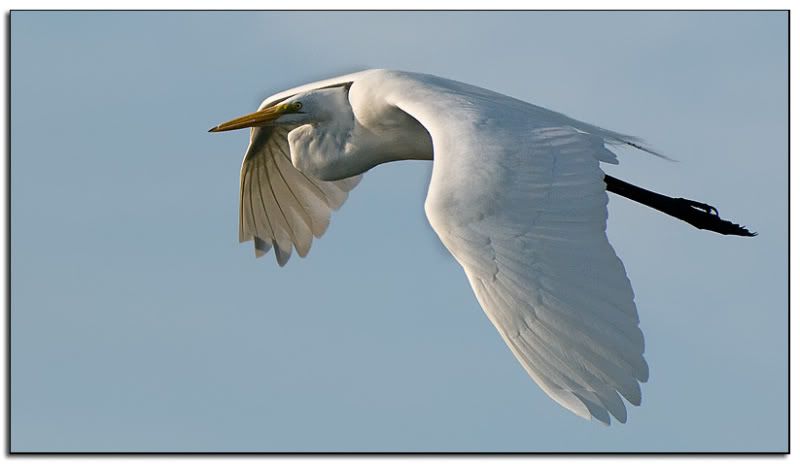 ---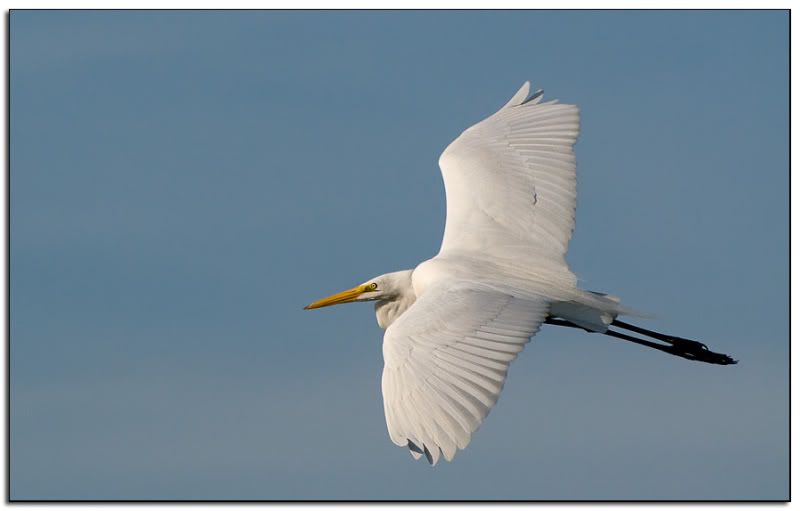 As I got near the spring inlet on my way back upstream, I came to a juvenile ibis fishing on a vegetation island. The upstream breeze blew me close to it, and yet it seemed unconcerned, allowing me a chance to get a closeup as I moved by.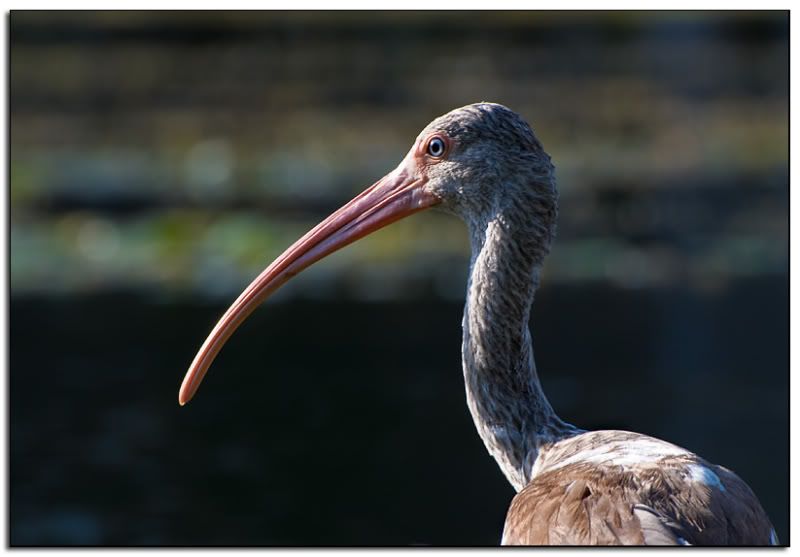 I was close to the boat ramp and considering putting the camera away in preparation for getting out and loading up to go home. But wait, what is that? Can it be? It's been a long,
long
time since a male wood duck appeared here, but here was this guy all by himself over to the right.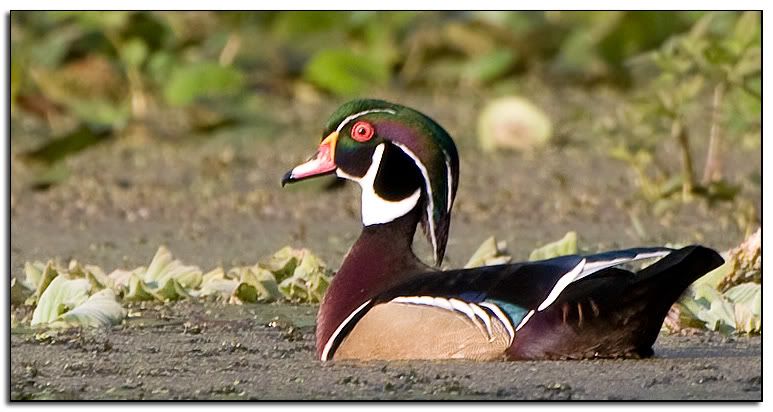 They just don't look real, do they? So many colors, and such interesting feather patterns.
A great paddling day. Warm weather is forecast for this whole week (get down here if you can!) and so I hope to get out again. Stand by.