I hear lake water lapping with low sounds by the shore...
I hear it in the deep heart's core.
~W. B. Yeats

I had to be in Tallahassee fairly early this morning so I decided to take the kayak along and, a bit nippy though it was, spend a short time on Lake Talquin. I haven't been there for a while.
I frightened a pair of scaups as I came around an outcropping of land and they flew off.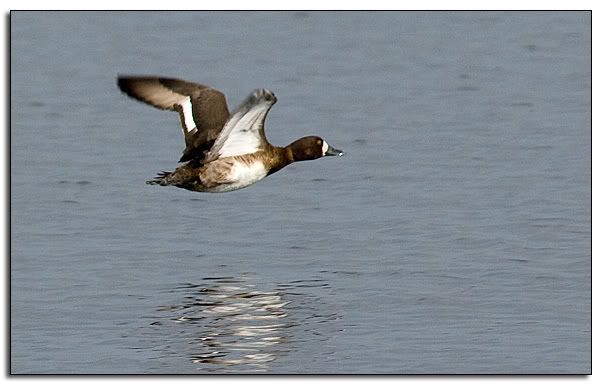 ---
The wind was still and the water was calm, but the air was a little colder than I (a Florida wimp) like it. This egret also looked a bit chilled, as it stood with one leg lifted into its chest to warm it.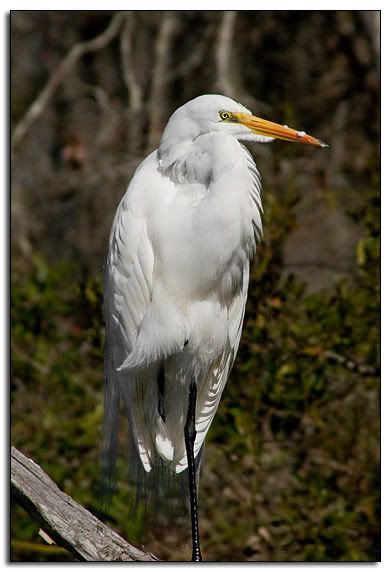 I saw an osprey soaring overhead and watched it to see where it would land. This is a lot easier to do now that there are fewer leaves on the trees! I spotted it and paddled over. It seemed to be intent enough at watching the water that it did not mind my presence below it.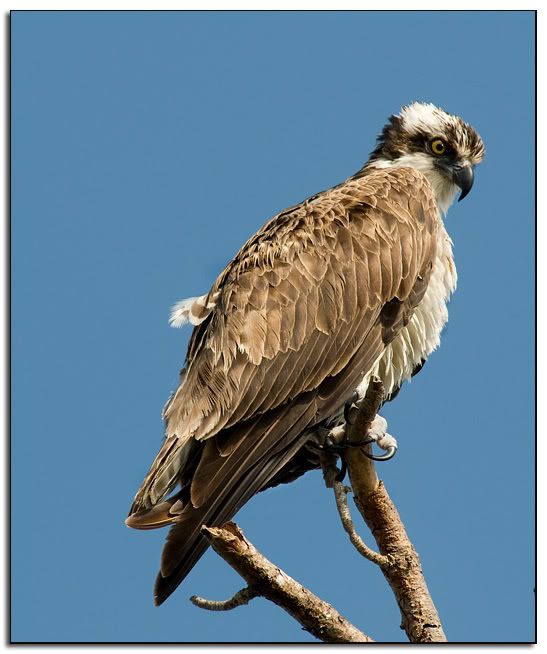 The great blue herons on this lake are very timid; I saw a few but they flew off before I could get any photos of them. The egrets are not quite as shy. This one fussed at me from a dock.
This was one of those mornings when it seemed odder to
not
see wildlife in the woods than it would have been to see some, whether a deer or a raccoon. With the leaves gone and much of the growth on the forest floor gone for the winter, the shoreline looks serene.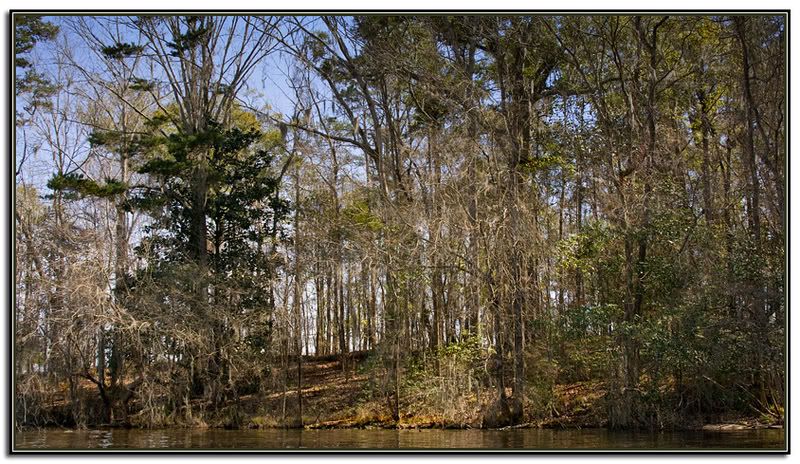 I didn't stay long; the air wasn't warming up fast enough. Still, it was a fun little outing.
I'll get back out again when it warms up just a tad. Stand by.