Keep your face always toward the sunshine
-and shadows will fall behind you.
~Walt Whitman


What a gorgeous day! Warm weather at last! I headed out to the Wacissa, as usual.
We still have at least a few more weeks until the birds return in any number. It's still so odd to see so few on the river, but some of them call it home year-round.
I followed an egret for a while downstream. It would fly just a bit ahead of me and land in the grasses, and then fly a bit farther ahead as I approached. This made for a lot of landing and taking-off photos!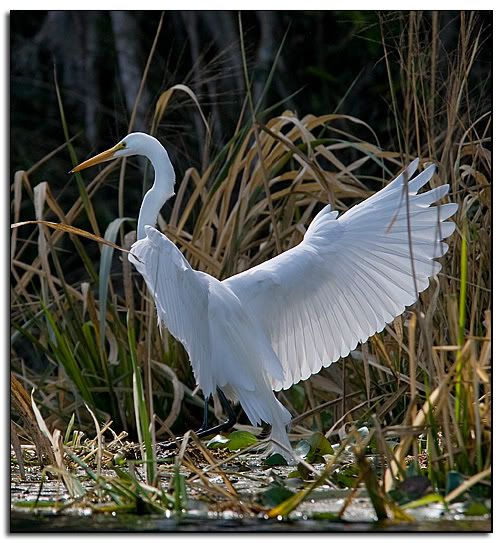 ---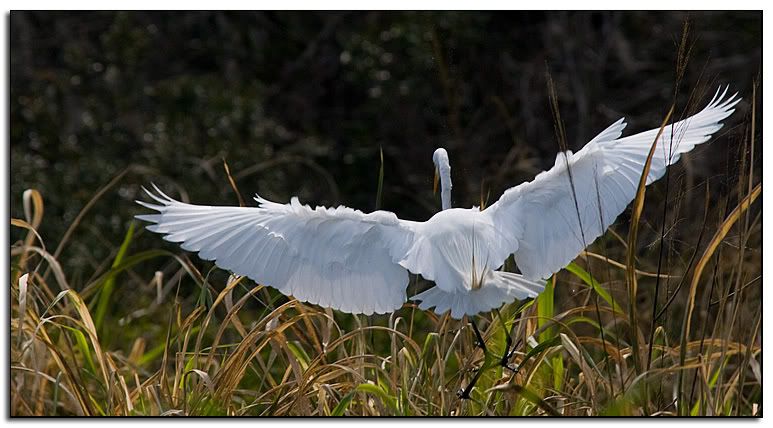 At one point it let me pass it, and then came from behind and flew by.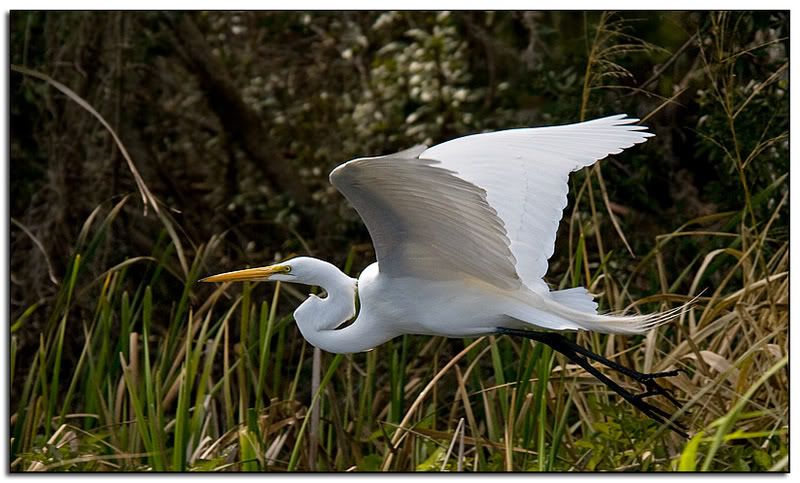 The small gator was back at Blue Spring. There was a guy at the spring who had come to dive it, but he decided otherwise when he saw the gator...
I saw the large flock of ibis that were depicted in the previous post. And, as always lately, small groups of juveniles feeding on the little vegetation islands scattered throughout the river.
While I was parked in more vegetation photographing those ibis, who were to my right, I saw a yellowlegs coming in for a landing on my left.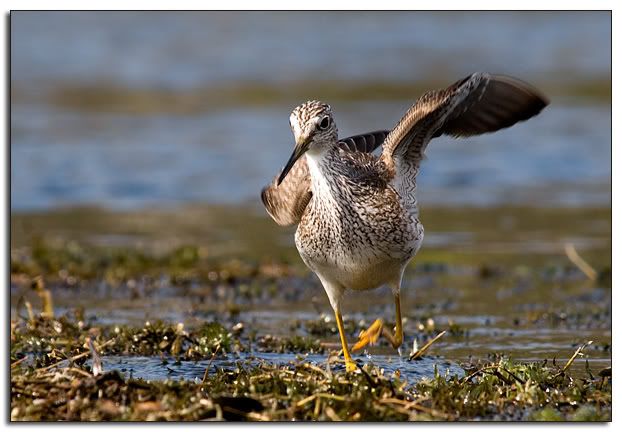 I moved on past them, paddling back upstream at this point. I saw a most welcome river resident swimming along the edge.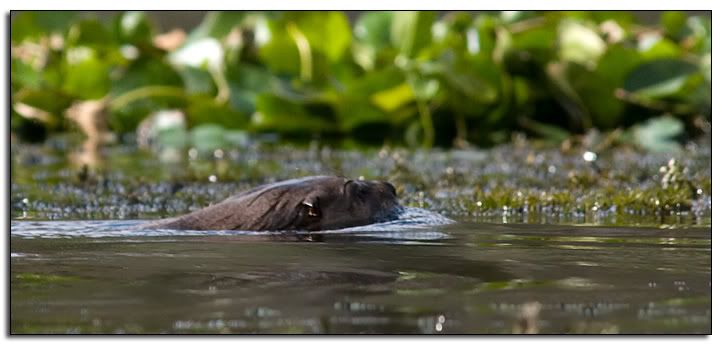 Only one this time, no other otters were with him (her?).
A juvenile little blue heron was swooping around ahead of me, flitting from island to island.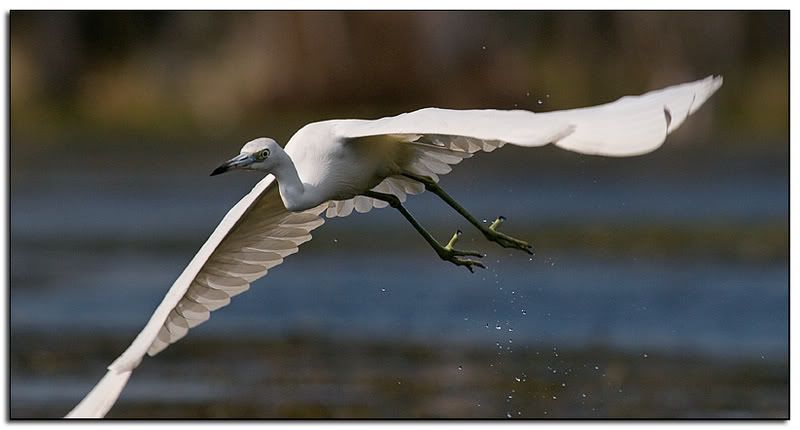 It settled on one nearby so I stopped to watch it. It faced me and fluffed its feathers.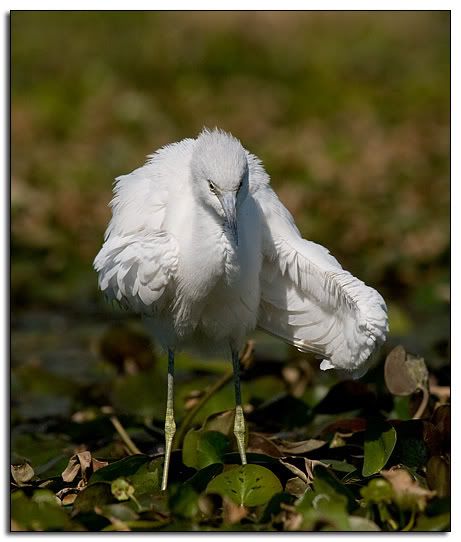 In an earlier post I was wondering why the juvenile little blue herons on this river have stayed white for so long. Perhaps their color change is dictated in some way by climate? At any rate, when this one turned to the side, I saw that it was showing signs of some color change!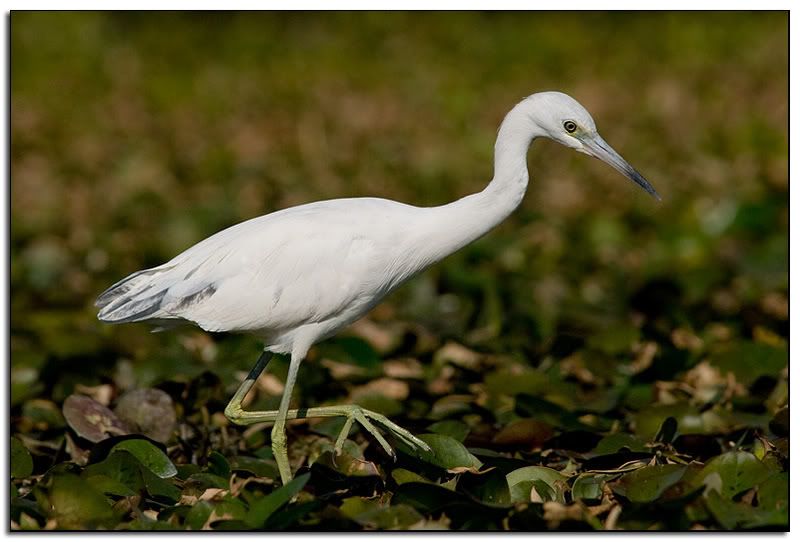 I left it alone and continued upstream. This egret was perched in the middle of the river--it looks like it is squawking but in fact had apparently just eaten something a bit larger than it could easily swallow; mouth open, it repeatedly stretched its neck to try to get whatever it had eaten down. It flew away after I took this and I noticed it continued this behavior for a while.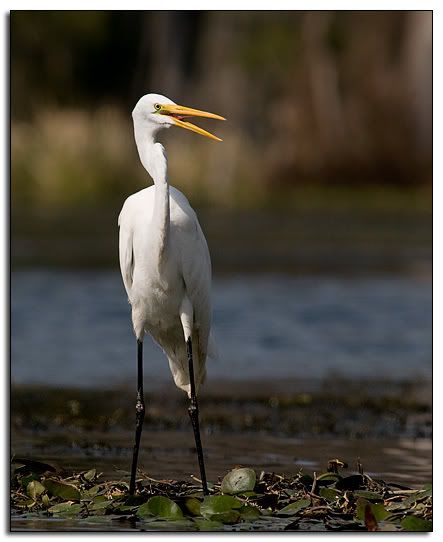 I can't wait for the green herons and tricolored herons to return, and the wood ducks to emerge from the woods. But for now I am very grateful for nice weather! Hopefully the paddling trips will be more frequent. Stand by.