Beauty is not caused.
It is.
~Emily Dickinson

I finally (
finally
) got to the rookery at the Alligator Farm in St. Augustine (Florida). It was worth the wait. Within the first thirty minutes of standing on the boardwalk watching the egrets (and wood storks) fly from the nests they were building with their mates, and then fly back with sticks and twigs to add to those nests, I had over 200 photos in the camera. I pared those down, then culled out some more, made some tough choices, and ended up with about 40 to show you. That's
way
too many for one post, so I am going to put half up today and half up later (when I finish processing them...it takes a while...). While this was not a paddling trip, I am posting in this blog because the subject matter fits!
There's not a lot of story to go with these. The place is sheer heaven for an egret fan like myself. I was there on a Saturday and went back on Sunday, but it wasn't as crowded as I had anticipated. I suspect it might get more so when the baby birds appear in the nests (and you can bet I will be front and center photographing them!).
I have always thought that (as often happens in nature) only the males got the flashy long feathers and bright green nares (area in front of the eye) during breeding season. Evidently I was mistaken! There were a few egrets that did not have the long feathers on their backs, but perhaps they were just a bit young or something. In almost every case, both egrets in a nesting pair had the breeding plumage and coloring.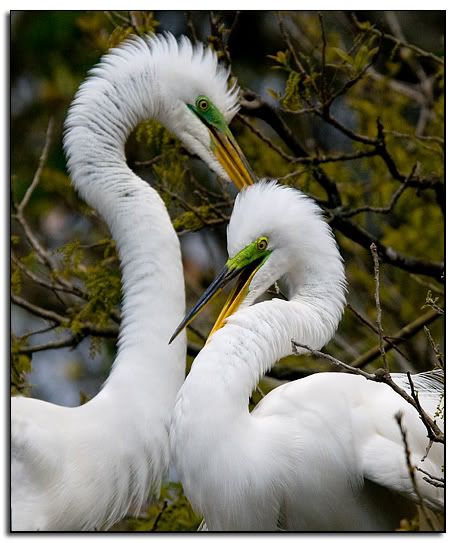 ---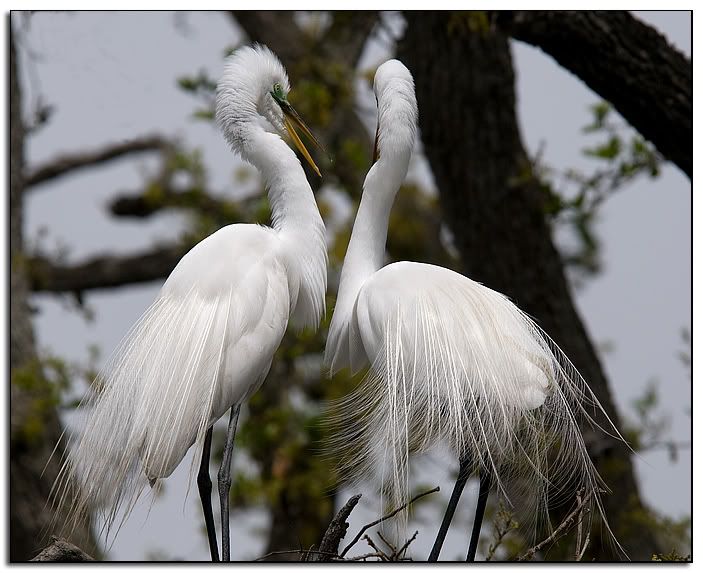 They were very busy building their nests! One bird would stay with the nest while the other would fly off over a wooded area near the rookery and find twigs or branches, which they would carry back. Almost without fail, their return with the stick or twig would be met with great uproar, which looked a lot like disapproval from where I stood. (
"You call this nest material? Who built your last nest?"
)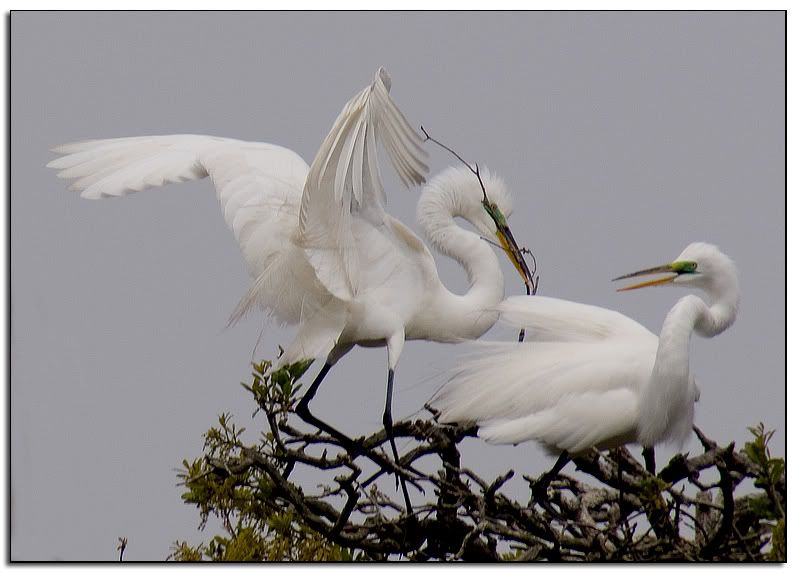 But sometimes it was more of a cooperative process.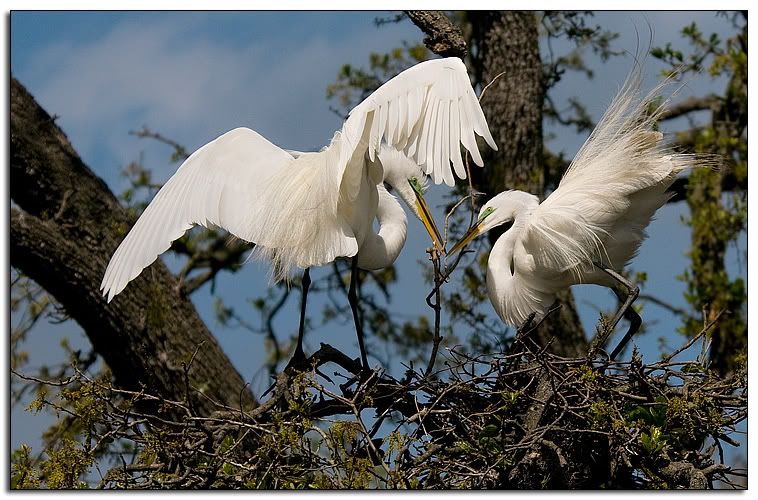 ---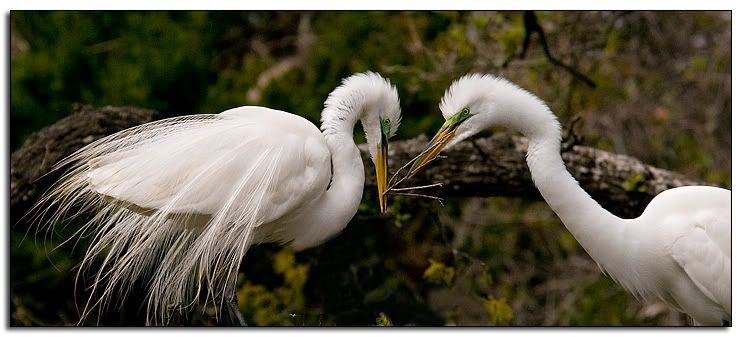 ---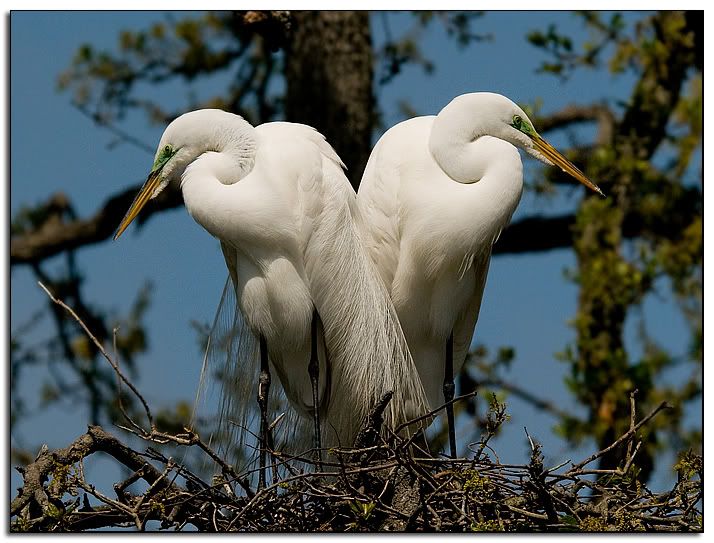 And after a long day of construction, it was time to rest.
There were some unpaired egrets, either content to be so,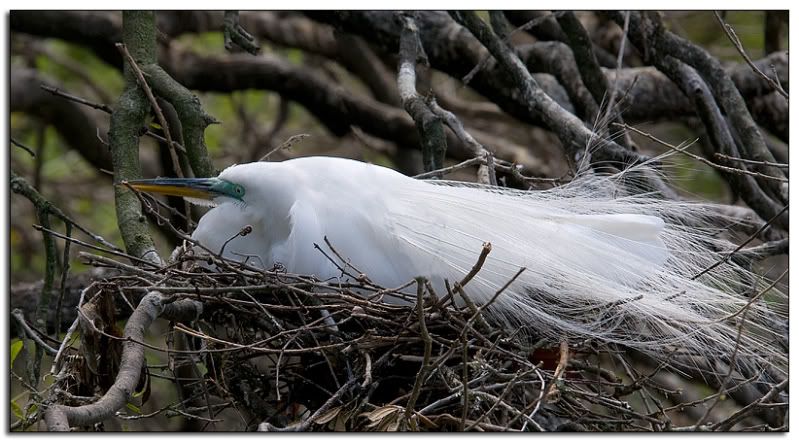 or else eager to attract a mate. Lots of showing off of plumage, and posturing.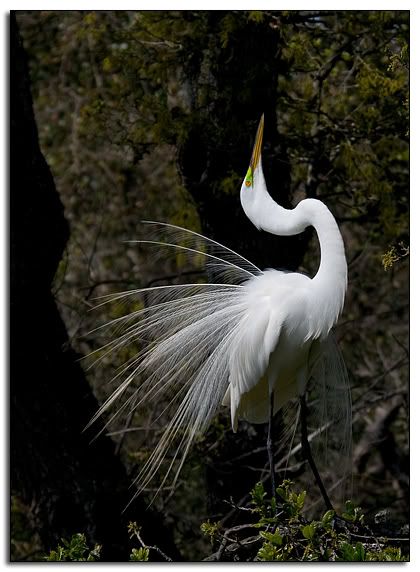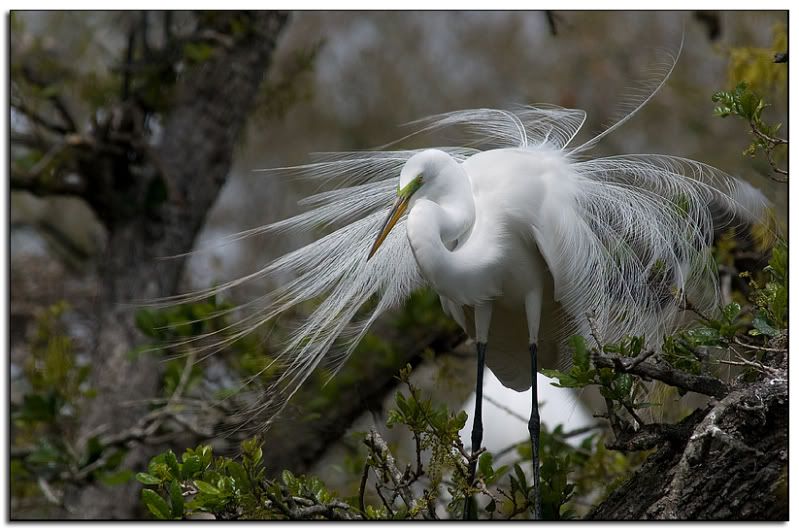 ---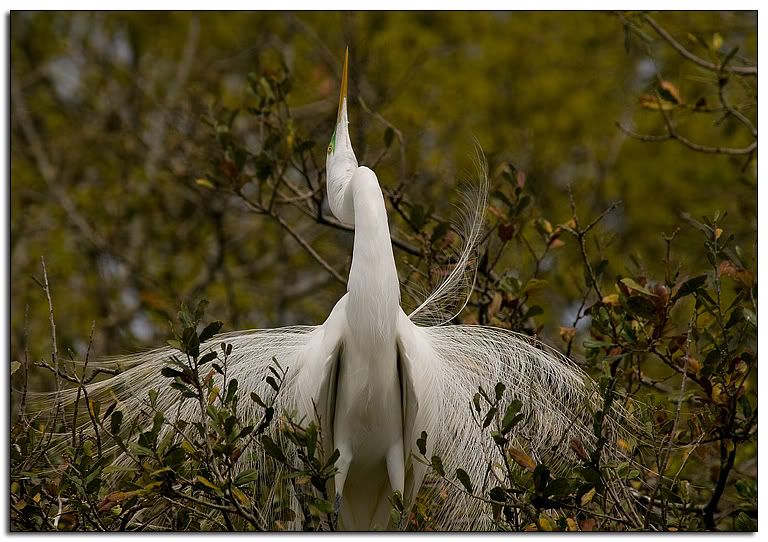 I only saw one snowy egret on Saturday. It looked like it was having a decidedly bad hair day, due to the wind doing more than ruffling its feathers: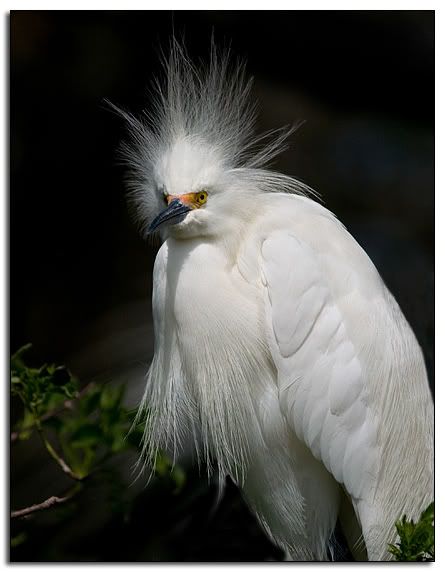 I rarely get to photograph egrets in flight from a standing position, but I got several photos as they returned with nesting material.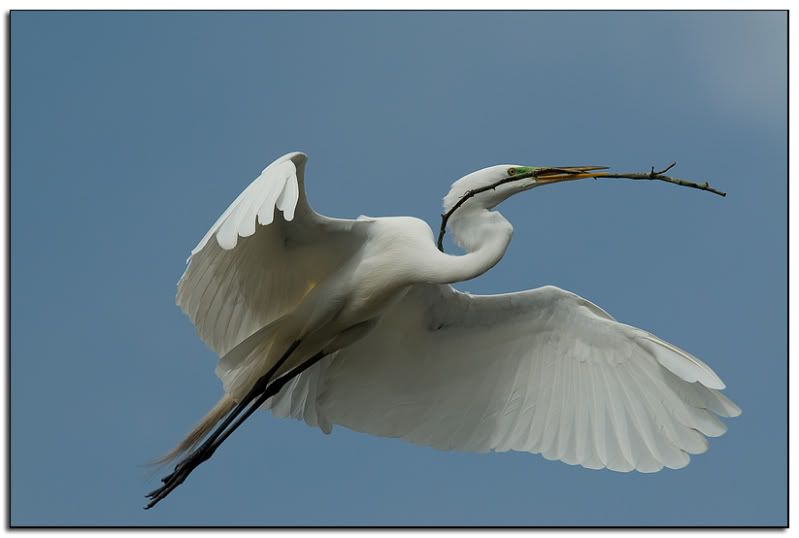 ---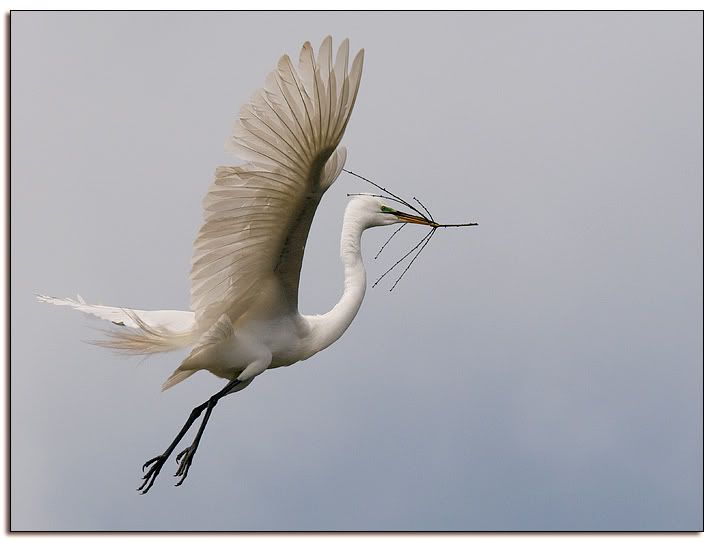 The egrets share the rookery with wood storks (more of them will appear in Part II).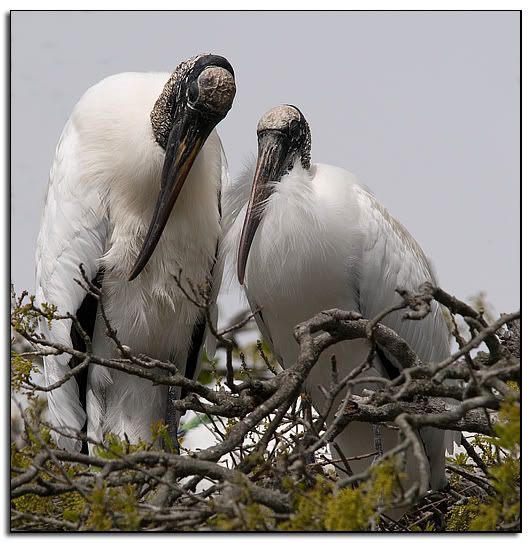 The remainder of the photos from this batch are random ones taken as I watched the birds.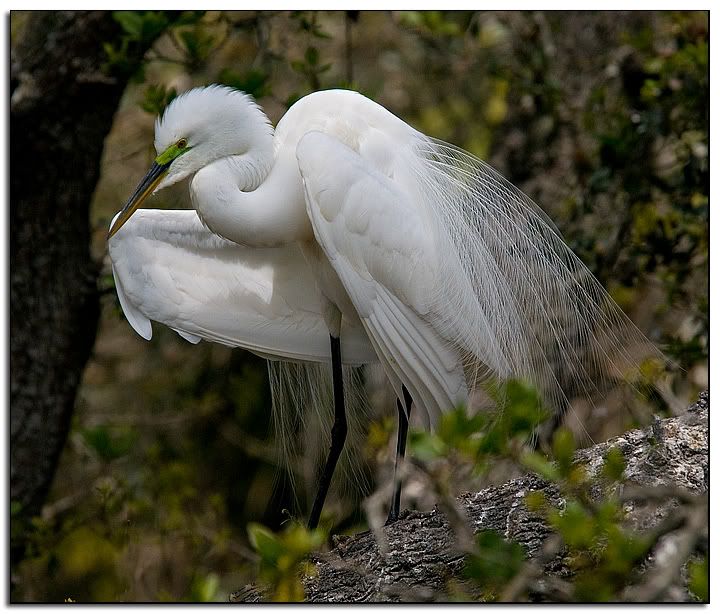 ---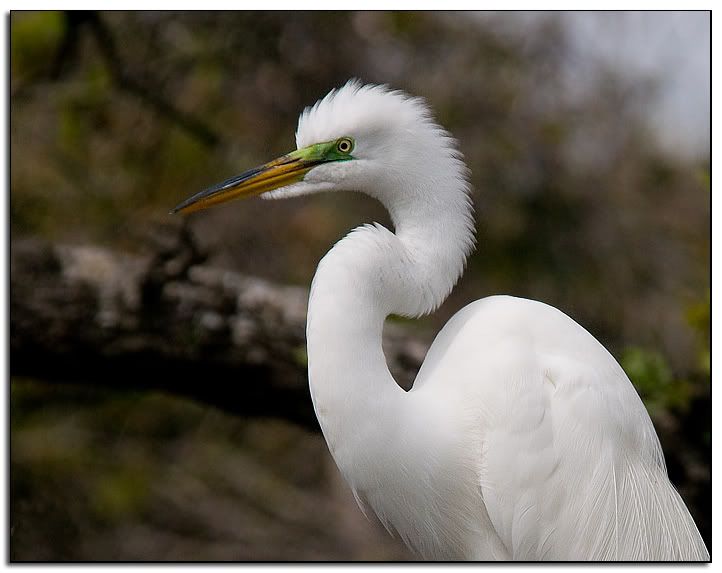 ---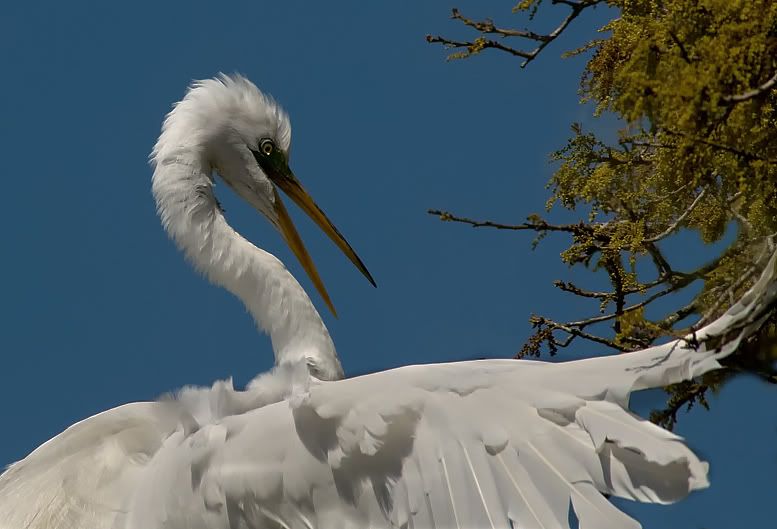 ---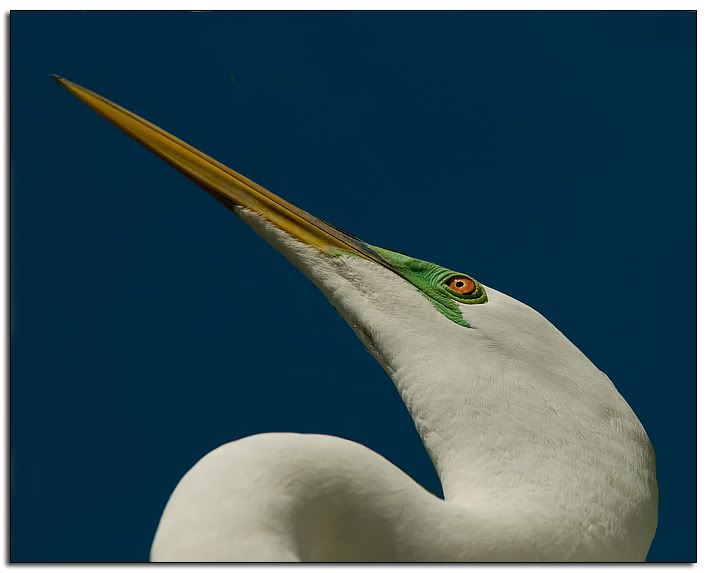 ---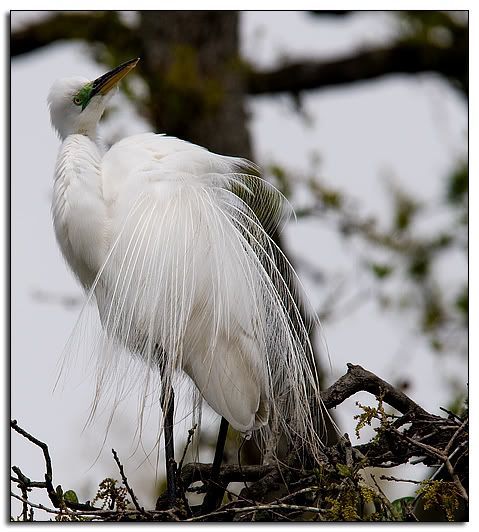 I'll be back with the next batch when I get them processed! Stand by.