Every
spring is the only spring - a perpetual astonishment.
Two paddling trips in three days? Now that's more like it! This time I met Mike at the boat ramp at the Wacissa. It was an even better day than Tuesday--no wind at all until the very end of the paddle. We encountered several other paddlers on the river.
I was absolutely thrilled when we spotted a great blue heron a couple of miles downstream. When we could first approach it, it was in the reeds at the side of the river.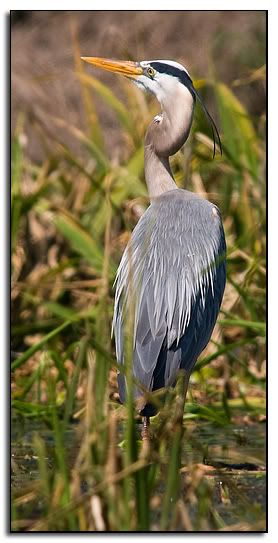 We watched it fly from there to a nearby tree, where it perched in the bare branches for a while. We paddled over to that area and parked nearby, both of us photographing it.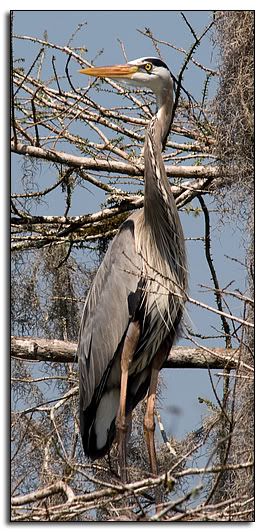 After a short time, I think it became a tad uncomfortable with us just sitting there below it, and so it decided to leave.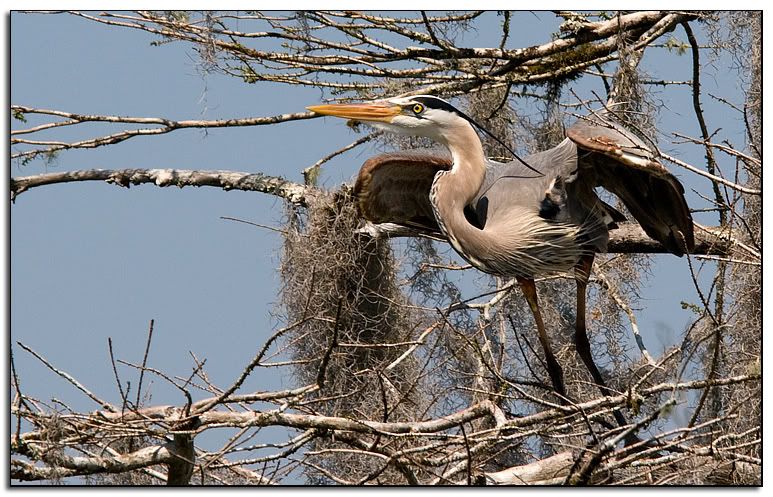 Lift off...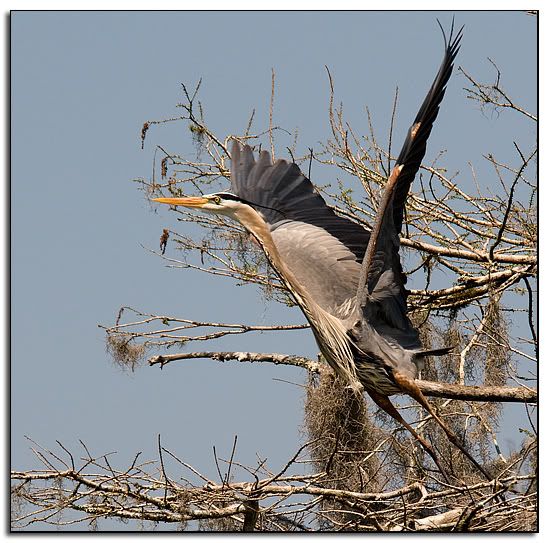 Departing the tree...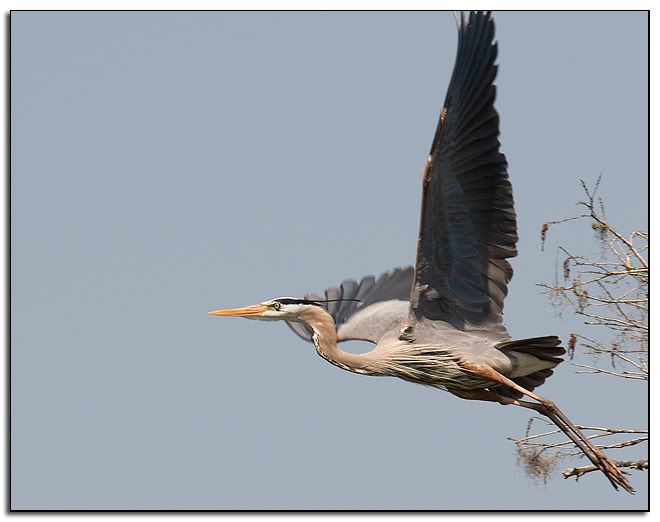 Getting coordinated...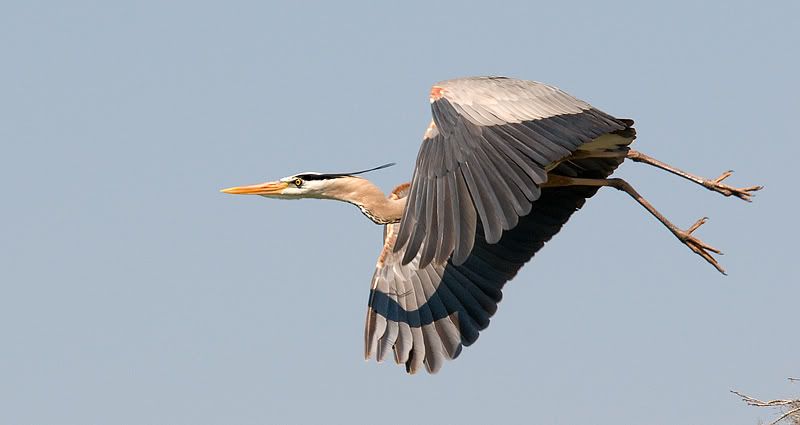 And off he goes.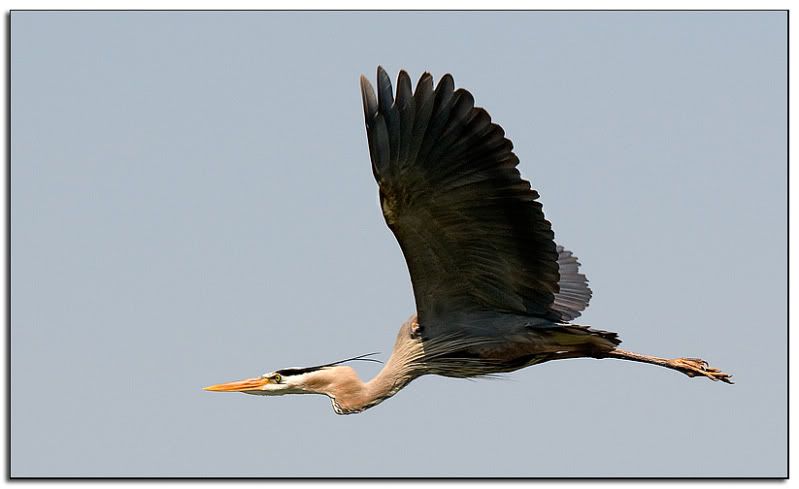 We extricated ourselves from the tussocks and continued upstream (this was after we had turned around). An egret was fishing in the reeds and so we paddled over that way. It left before I could get the camera focused on it, but I kept it in the viewfinder until it landed. The last post had an egret taking off...this one has one landing.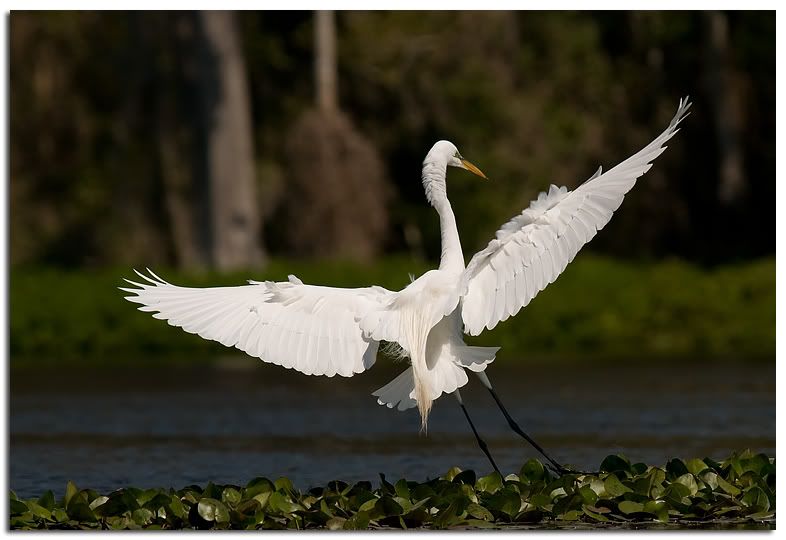 ---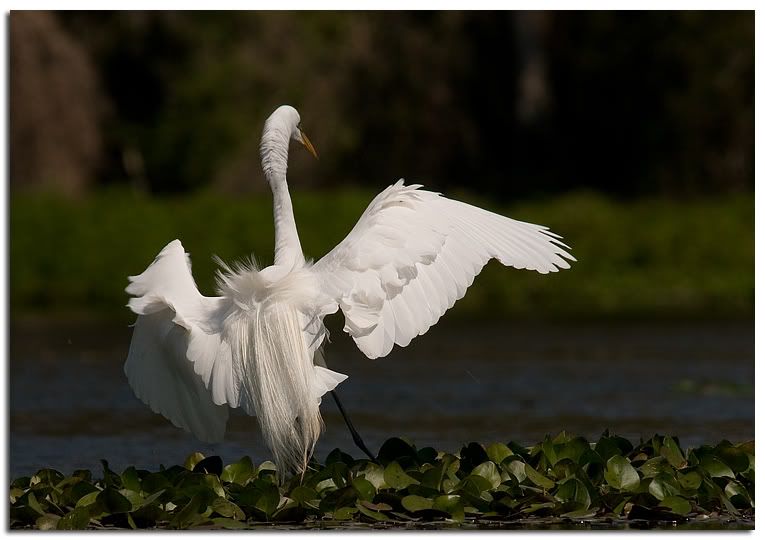 I caught up to Mike, who looks here like he might have spotted a gator along the shoreline.
(Speaking of gators, the one usually on the swim raft at Blue Spring was not there when we were.)
A juvenile little blue heron was perched on a tree branch. I wasn't going to take the picture, but it just sat there posing as we approached (clearly a Wacissa bird!) so I couldn't resist.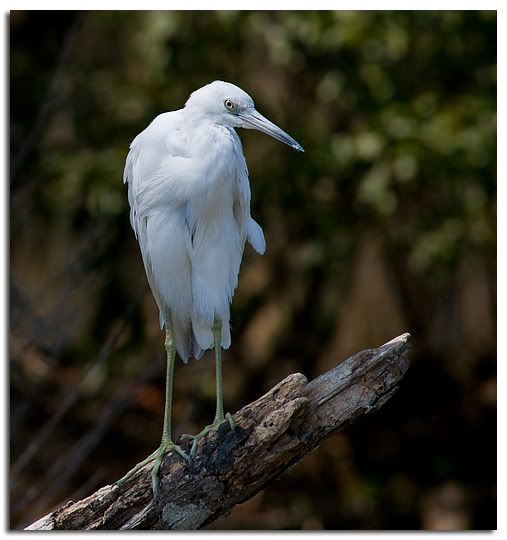 We got back to the boat ramp and loaded the boats. I was about to leave for home when I saw Jim coming in with some boats loaded on his trailer, so I stayed to talk to him. He had Bjorn, the Amazing Diving Dog, with him. Jim takes a stick up the ladder to the diving board, followed by Bjorn. When the stick is thrown, Bjorn goes sailing off after it.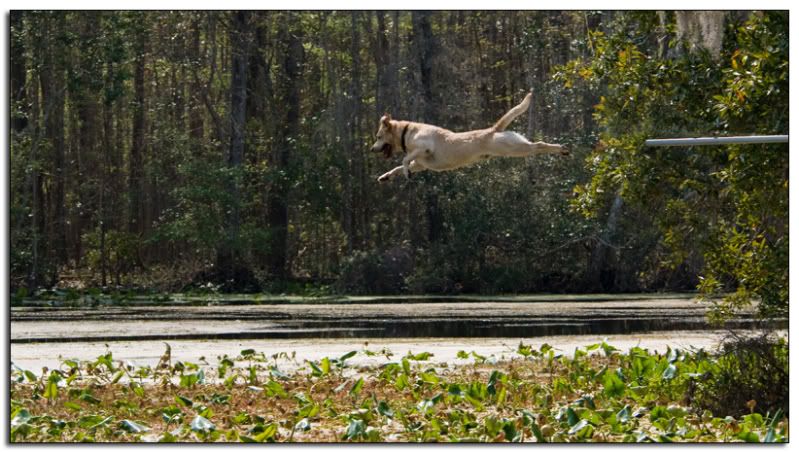 You can see the diving board on the right. Here's a closer view of a very happy dog--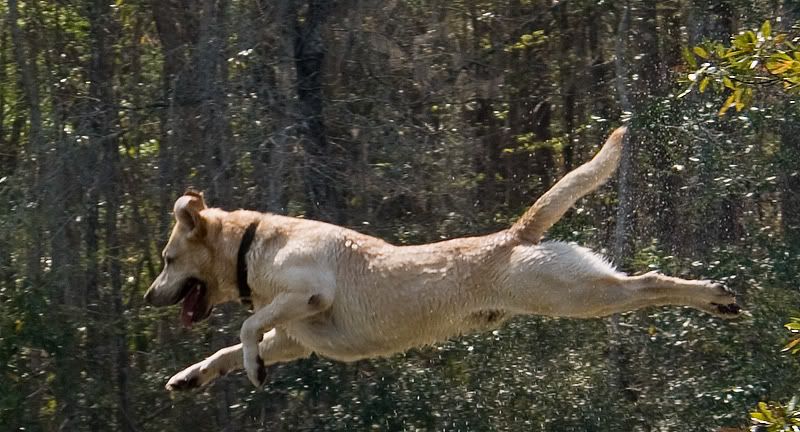 And down he goes. You can see where the stick landed....he didn't quite get that distance on this particular dive...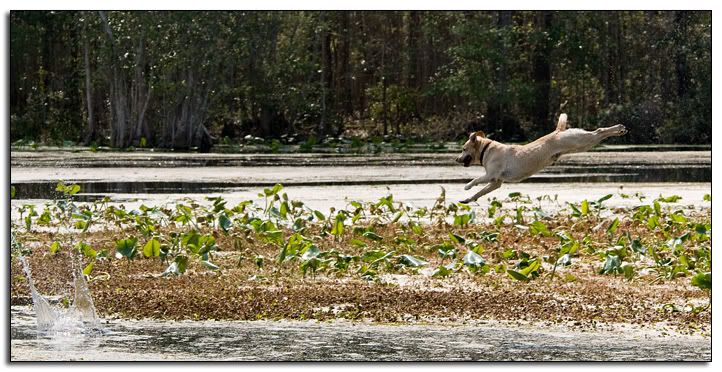 Another great day on the river. I hope spring is here to stay.
Stand by.