In wilderness is the preservation of the world.

~Thoreau

It seems likely that I will get out paddling this week; but after the false start I had on Friday, when I drove the boat all the way to the Wacissa only to decide that it was simply too windy to consider getting on the water, I have decided to update this blog with photos taken when DH and I went to the wildlife refuge on Sunday. We need to get some new photos up here!
It was a beautiful day--warm and sunny. The parking lot at the lighthouse was overflowing with cars--seems other people had the same idea....
We decided to first walk along the path that circles the inner pond there. Many scaups were hanging out in the water.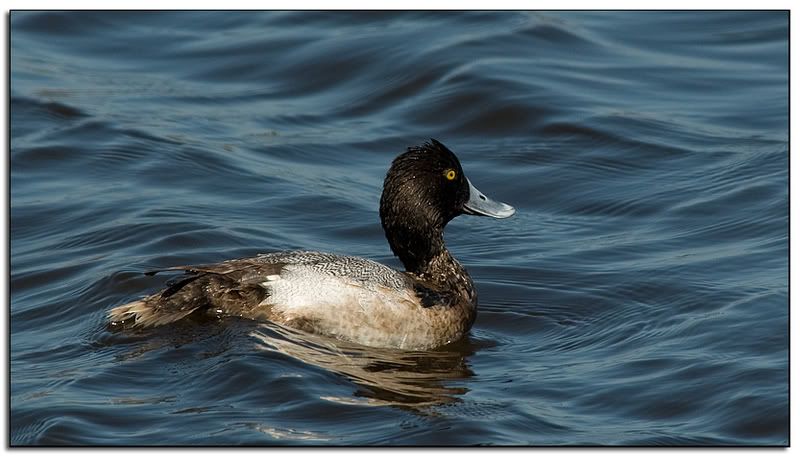 ---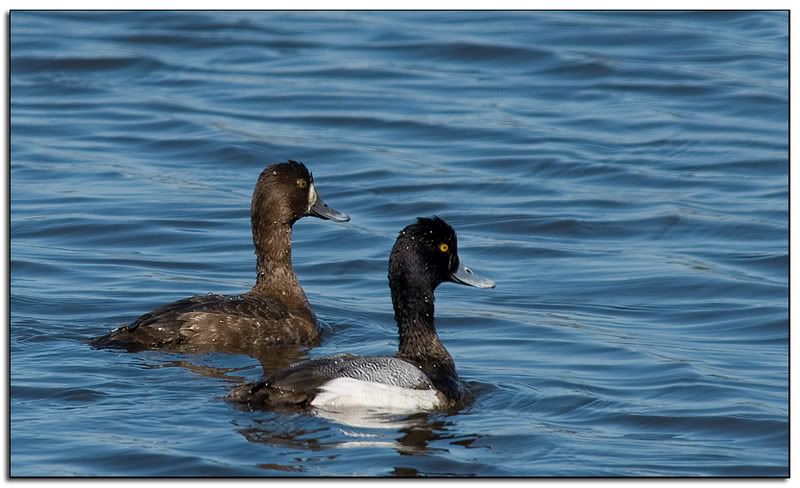 And what a complete joy to see tricolored herons again!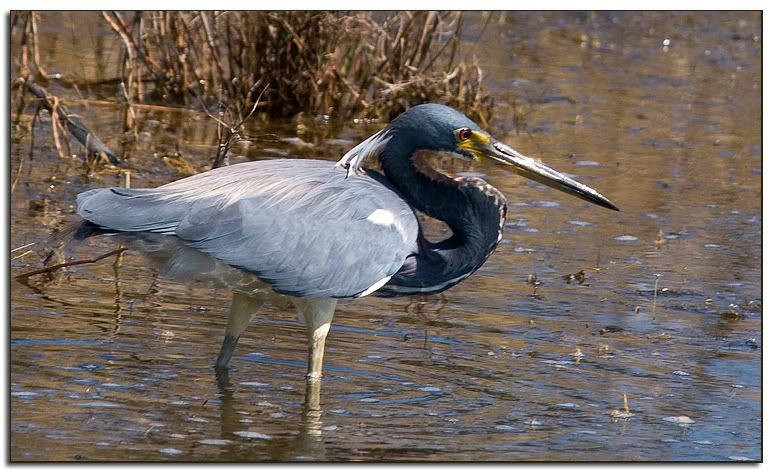 As we were walking along next to the narrow channel that leads from the boat ramp to the Gulf, there was loud splashing in the water. We looked around but could not find the source. And then we saw this: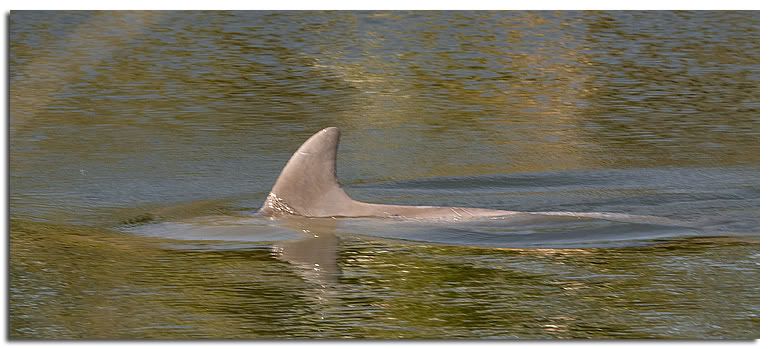 A dolphin! I took over a dozen photos of it as it swam but not one shows much except the fin.
So what it appeared to be doing, and it did it repeatedly while we watched, was that it would go to the shallower water near the edge and create a great splashing, stirring up the water, and with it any fish that happened to be in the vinicity. The success of this method can be seen in the photos...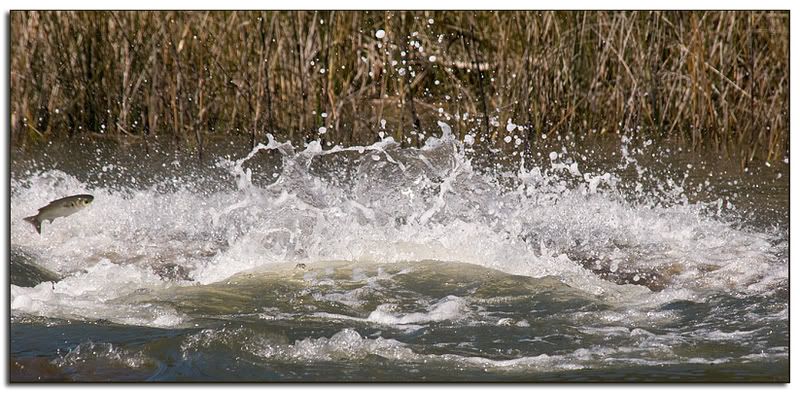 ---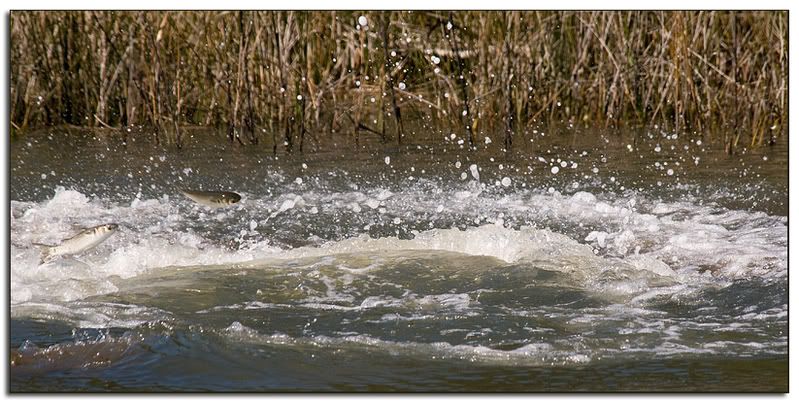 Nice trick!
There are always a lot of songbirds in the small trees and shrubs along this part of the path. I am including these photos (and for that matter every photo of a small bird that appears here in the future) in memory of Gene Maudlin. He liked the little birds. RIP, Hoss. And here's some little ones for you.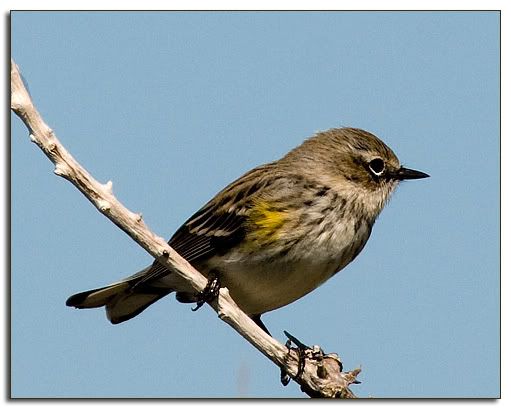 ---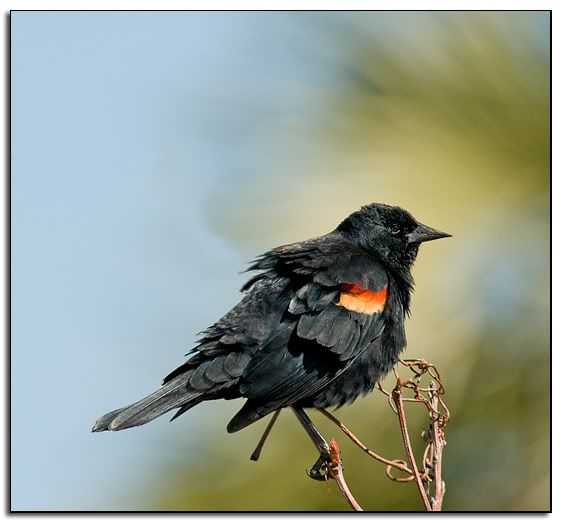 ---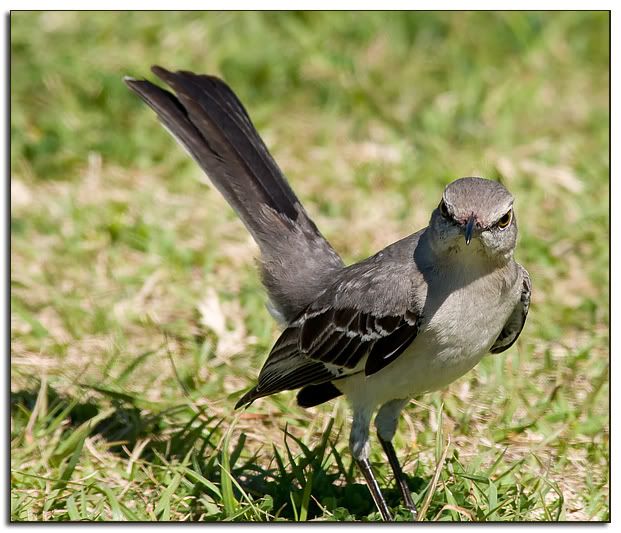 The gators were out in numbers! I guess they also were enjoying the warm sunshine.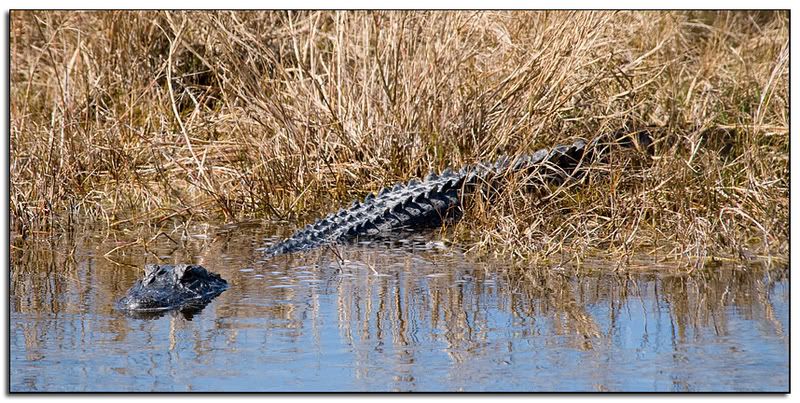 We finished circling the pond and wandered down to the beach area on the other side of the lighthouse. There was a woman walking on the beach. I call this photo
Alone, but not Lonely
.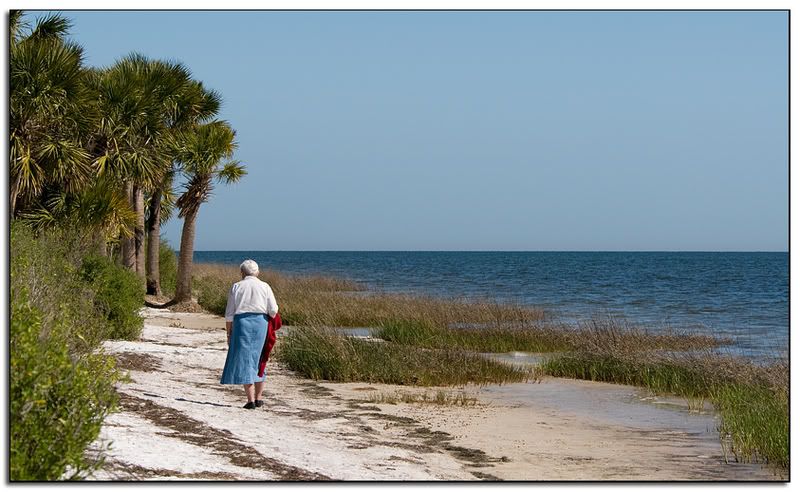 After that we headed back out, making one quick stop at Headquarters Pond, where I saw this snowy egret getting blown a bit in the breeze.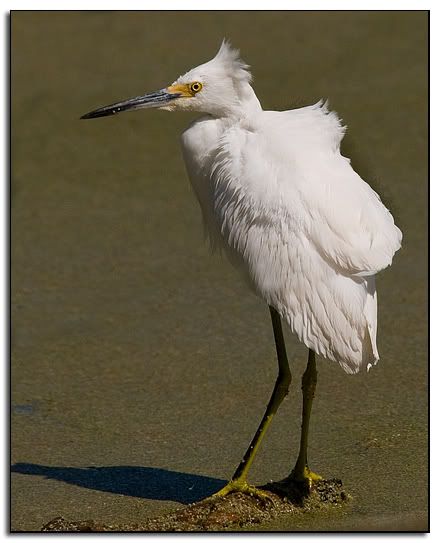 It was great to be taking pictures again...it has been awhile since the camera was pointed at an egret! Hopefully I will get back out paddling again soon....maybe even tomorrow (hope springs eternal). Stand by.