I mus
t
go down
t
o
t
he seas again, for
t
he call of
t
he running
t
ide
Is a wild call and a clear call
t
ha
t
may no
t
be denied;
And all I ask is a windy day wi
t
h
t
he whi
t
e clouds flying,
And
t
he flung spray and
t
he blown spume, and
t
he sea-gulls crying.
~John Masefield

Ah, Florida....where the wind comes sweeping down the plain... Paddling days are back to being few and far between. I did get out on the Wakulla River since I returned from St. Augustine, but I only came home with one image I liked, so I did not post that trip. The ducks that have been shown here before, the ones that live at that large house on the right just upstream of the boat ramp, were out and about in the water.
Otherwise it was largely uneventful on the river. I did not see any manatees or any gators, and very few birds.
Yesterday was a beautiful if gusty day and so I headed out to the wildlife refuge to see what I could see. There were a lot of people there for a Monday!
And lots of birds; many egrets and several great blue herons. I passed this one on my way toward the lighthouse.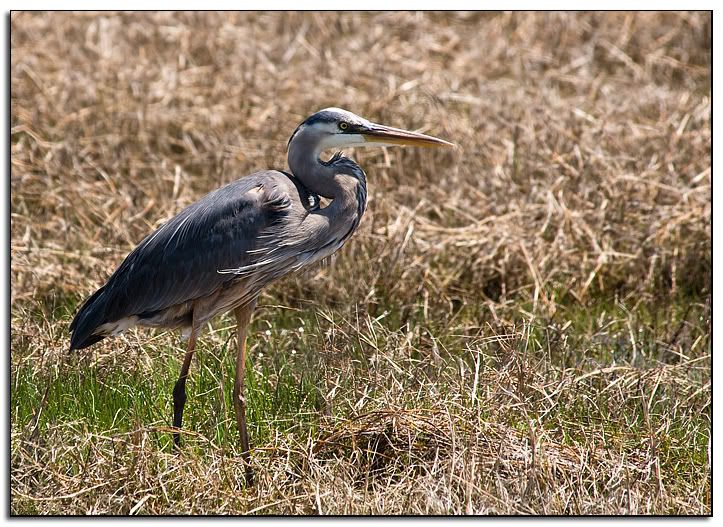 I walked along the trail by water. Several people were at the jetty at the end, two of them casting nets into the water. (I later encountered another guy doing the same thing closer to the boat ramp area--he said he was going after mullet.) I decided to process this one as a black-and-white image.
This little sandpiper was walking along the edge of the water near the jetty.
I decided to walk the Cedar Point trail, which runs between the boat ramp channel and open wetlands. I have often seen large wading birds near the trail on the wetlands side, but not on this day. When I got to the end, I sat on the bench for a while and just enjoyed the view of the water. I glanced over at the jetty area, which is directly across the channel from the bench, and saw this girl playing on the rocks.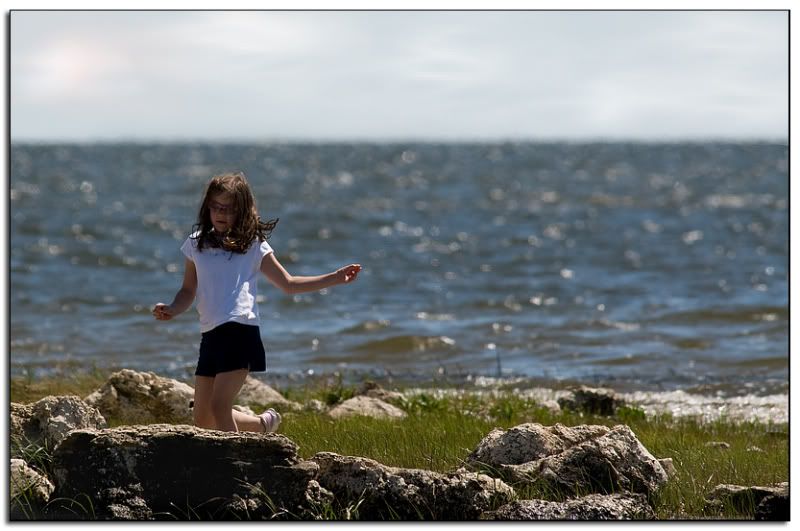 I finished the walk around that center pond and then drove slowly out. Another great blue heron (or the same one?) was standing very still in the grass near the road.
We have lots of rain (and more wind) in the forecast for the remainder of the week so it doesn't look like I will get back out in the kayak any time soon. I have some tentative plans to get back to Cedar Key soon and hopefully will get in some paddling there. Stand by.