Science has never drummed up quite as effective
a tranquilizing agent as a sunny spring day.
Finally! A perfect day to be on the river! Warm and sunny. When I launched, there was not even a breeze. An hour or so later, the breeze started. Two hours into it brought the usual wind, but that was about when I turned around so it blew me nicely upstream. Absolutely ideal. I went as far as Cedar Island this time (saw a bald eagle swooping over the water ahead of me near the island but it was gone when I got to where it had been)--I haven't been that far downstream since sometime early last fall!
Seems to be a bit early for the birds, though. There was a medium-sized flock of widgeons, birds that I have never seen on this river, though they are on the Wakulla at this time of year. They are very timid and flew off long before I reached them.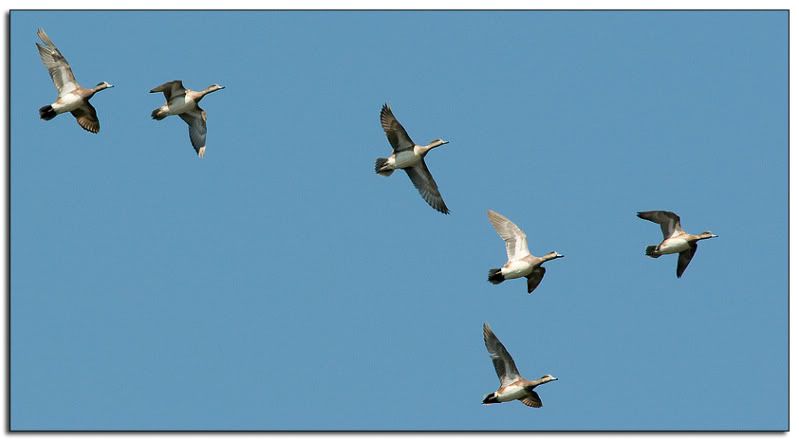 I went into Blue Spring, of course, which was clear and a bright turquoise color. The small resident gator was at his usual spot enjoying the sunshine.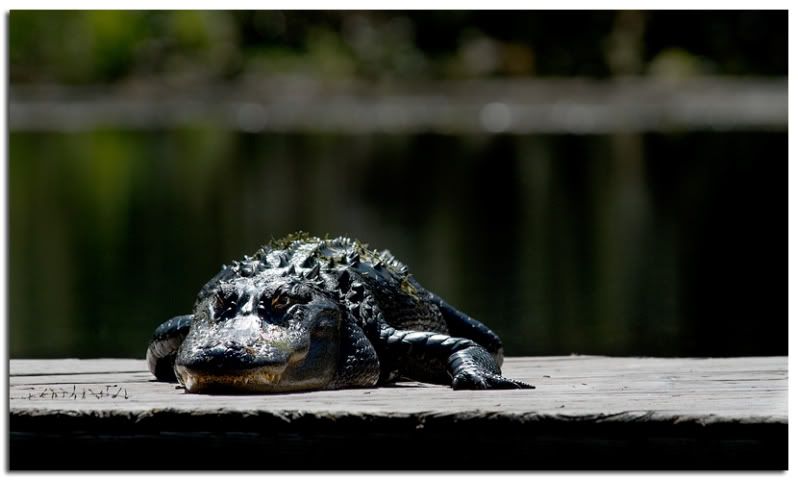 I'm pretty sure I saw the same three large egrets over the 4+ hours I was on the water (also--yay!--a snowy egret). I think these egrets were visiting from elsewhere--they were easily startled, unlike those normally encountered on this river (the Wacissa). This one flew off before I could get a photo of it standing still.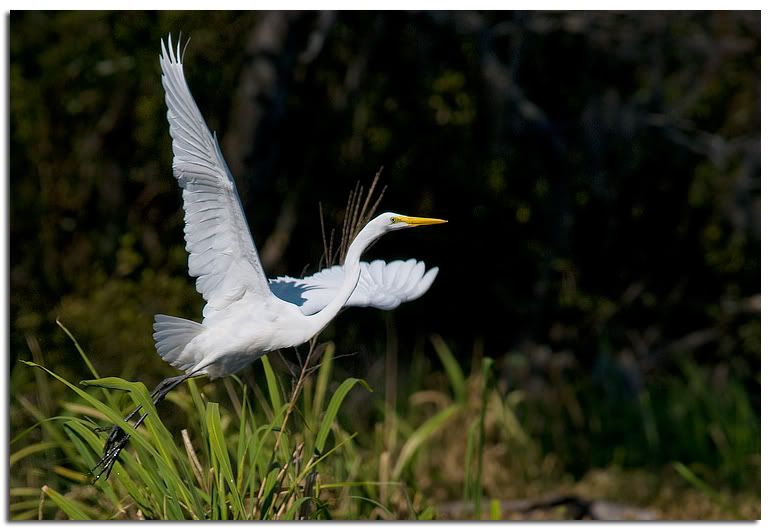 And off he goes.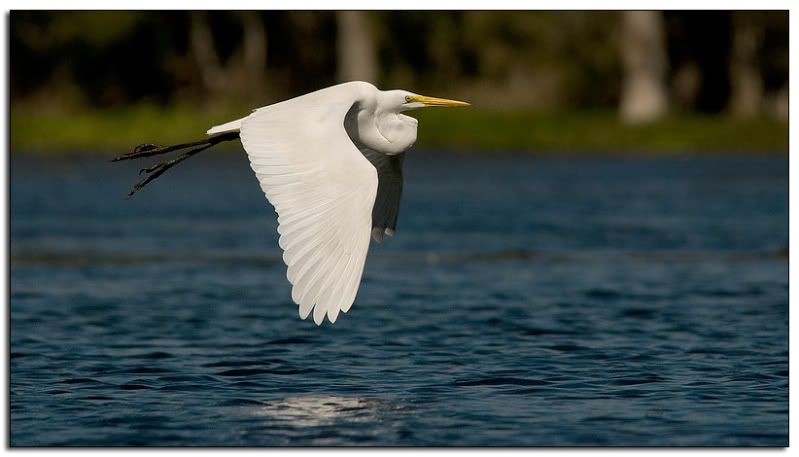 I've been told several times what these flowers are and I never remember the name when I see them. Regardless, they are pretty, and a sure sign of spring.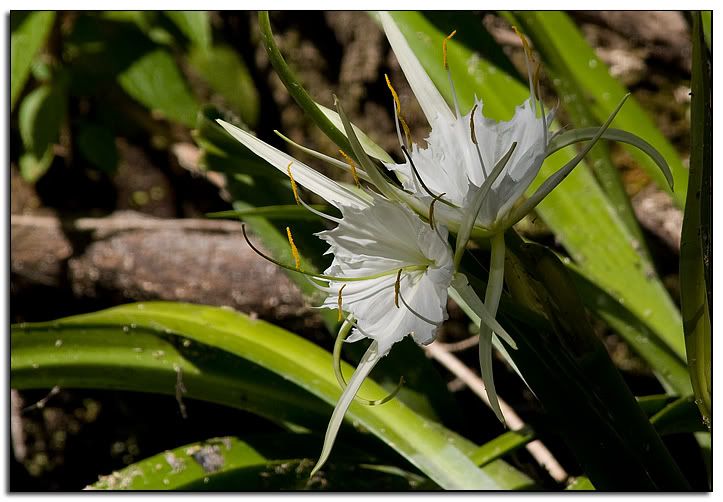 Here's another of the three egrets. I've cropped this closely so you can see the vivid green of his nares, the part in front of the eye. Along with the long wispy feathers, this is part of the breeding display. I didn't enhance this color when I processed the image--it really is that bright!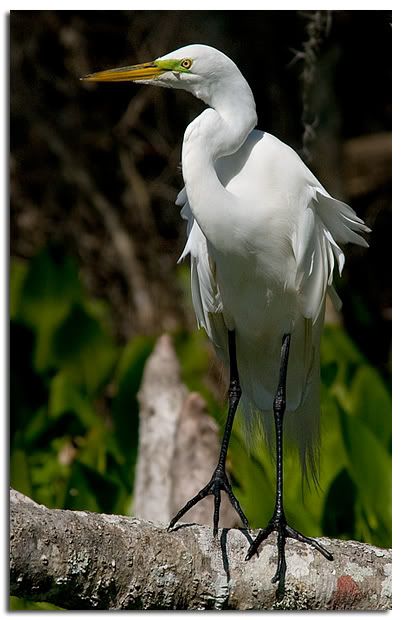 He flew across the river and so I followed. I parked in the reeds nearby. He was in shadows and I sat contemplating how difficult it would be to adjust the exposure for a white bird dappled with shadows. Just as I was deciding to continue on my merry way and leave him in peace (until the next time he landed near me), he stuck his head into the sunshine.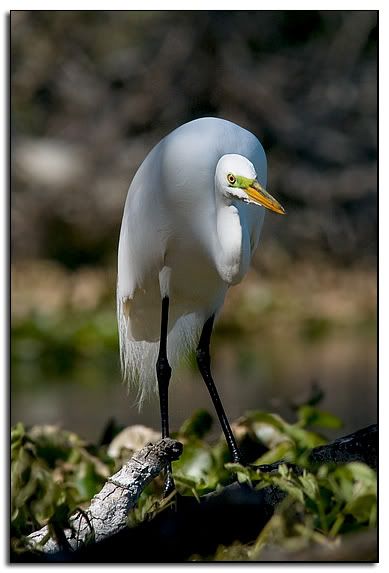 There's that green color again!

Can't wait to get back out again.Stand by.