I think a photography class should be a requirement in all educational programs
because it makes you see the world rather than just look at it.
The weather took an unexpected turn for the better, so DH and I loaded up the boats and headed to the Wacissa yesterday.
I was amazed at how few cars there were in the parking lot--after our recent cold snaps and the monsoon, I thought more people would be at the river on such a sunny and warm day. The recent rains not only raised the water level but cleared the surface, and so much more of the river was accessible than it was a month ago. We went there knowing that Saturdays draw the air boats like dusk draws mosquitoes, but some things can't be helped. The peaceful silence was ripped to shreds about every 15 minutes but in the quiet times, it was a great day to be on the water.
What a joy to see the tricolored herons back!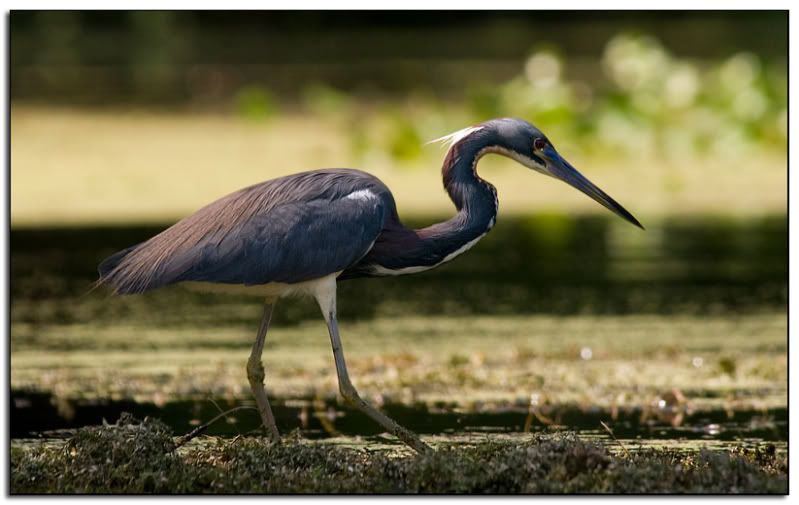 And the snowy egrets!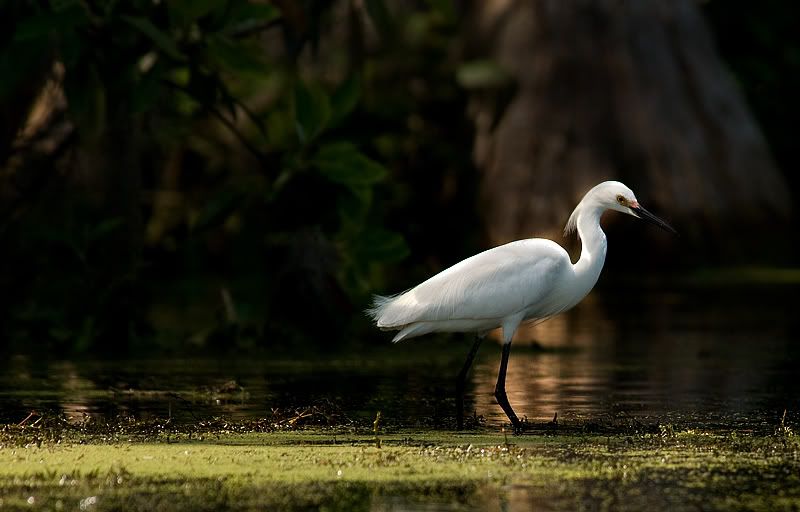 We drifted downstream into either a light breeze or no wind at all.
The great egrets and snowy egrets were hanging out together near Cassidy Spring. We saw a great egret come in for a landing near two snowies....and then there were three...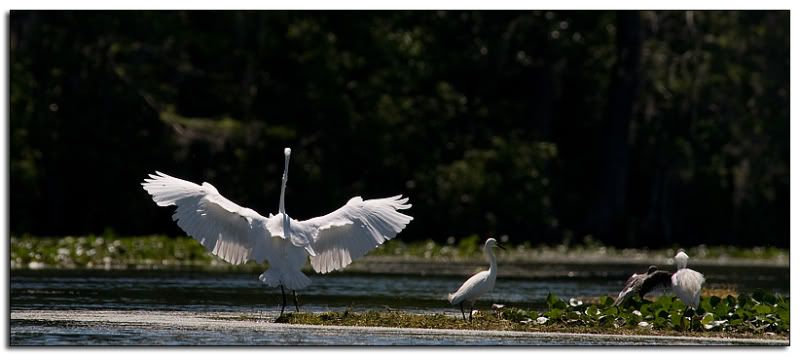 ---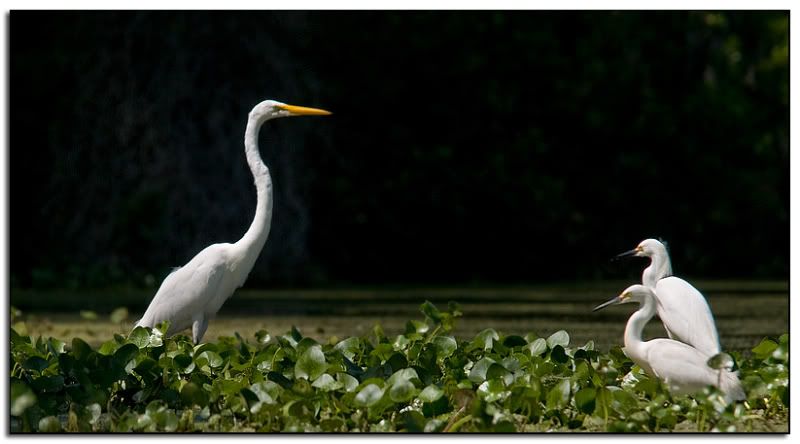 This snowy, part of that group, looks like it's thinking about going somewhere less crowded.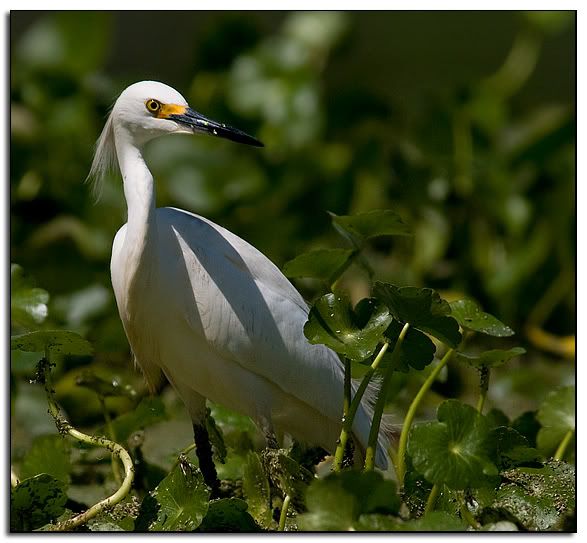 The cormorants were busy swimming around. They are not the most graceful when they take off from the water.

And it has liftoff!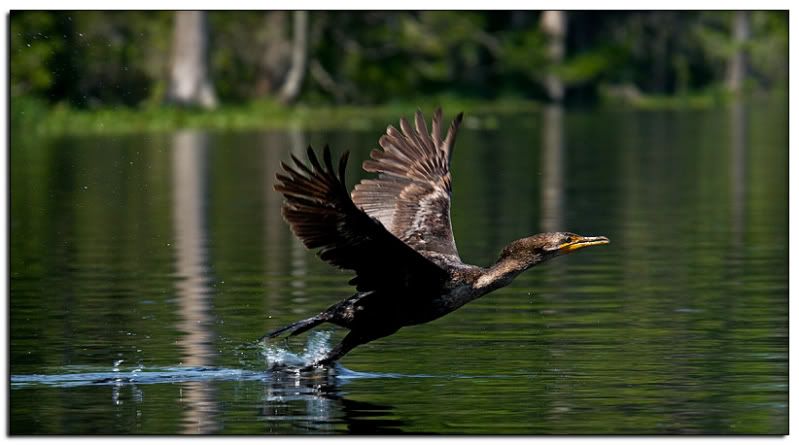 This snowy (I kept photographing them....just so glad to see them on the river again!) was fishing in some surface greenery when we paddled by.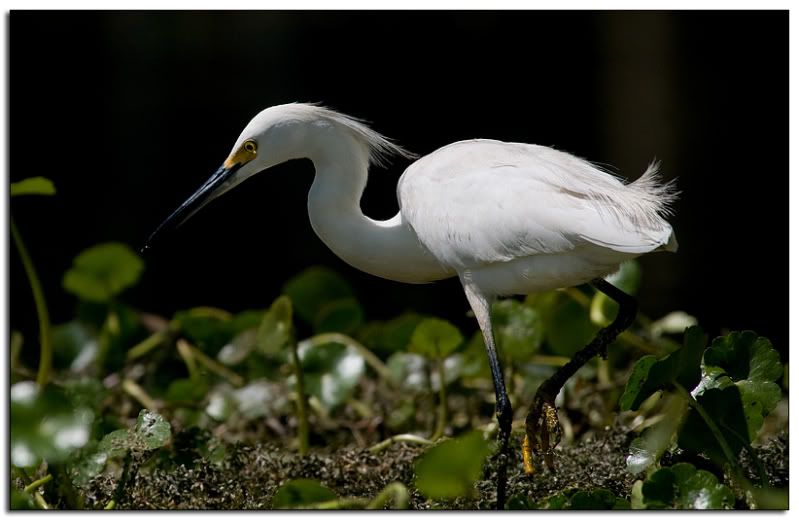 Until it decided to move on. I don't know where they have been, but maybe there were few paddlers nearby; they seemed more skittish than usual.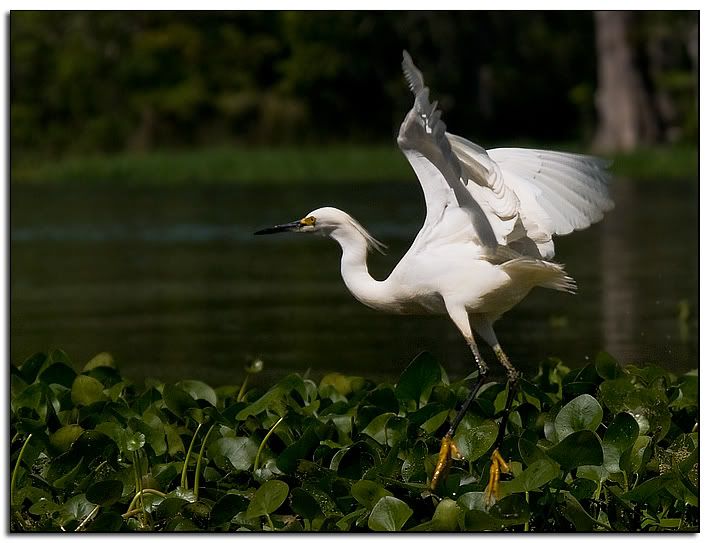 We returned to the boat ramp and paddled around the far side of Duck Island (which has not been accessible for a long time!). These three yellowlegs were lined up in a row.

Just as we were clearing the end of the island, I saw another tricolored heron perched high in a tree.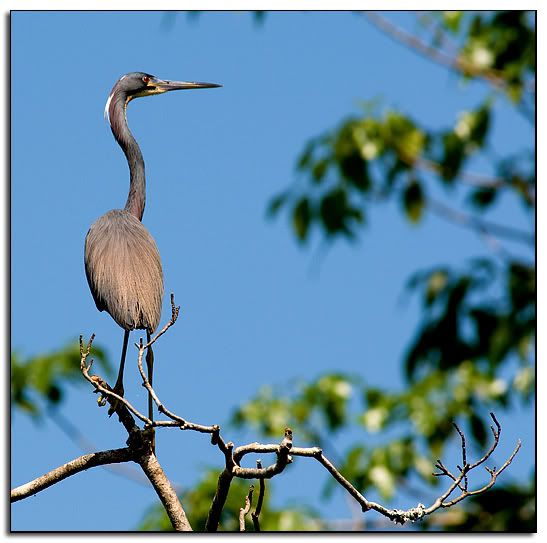 We weren't out as long as usual, but it was still fun, and what a joy to see the missing birds reappearing.
I have had to postpone my Cedar Key trip for weather reasons.....I'm kind of disappointed about that. Meanwhile, I couldn't resist the quote for this post; next month I begin teaching photography classes at the local community college. I expect to magically overcome my fear of public speaking by that time....
I'll be back when there are more photos to share! Stand by.