Into each life some rain must fall.
Henry Wadsworth Longfellow

We have had rain every day for over two weeks now. That
so
interferes with paddling! This blog has been stuck for so long that I am starting to get emails asking if I am okay. So! Time for another non-paddling post with photos that have yet to see the light of day.
I have several from my trip to the bird rookery in St. Augustine that were not posted with the rest from that trip. This egret (in breeding mode, since I was there at the height of breeding season) was busy finding sticks to put in its nest.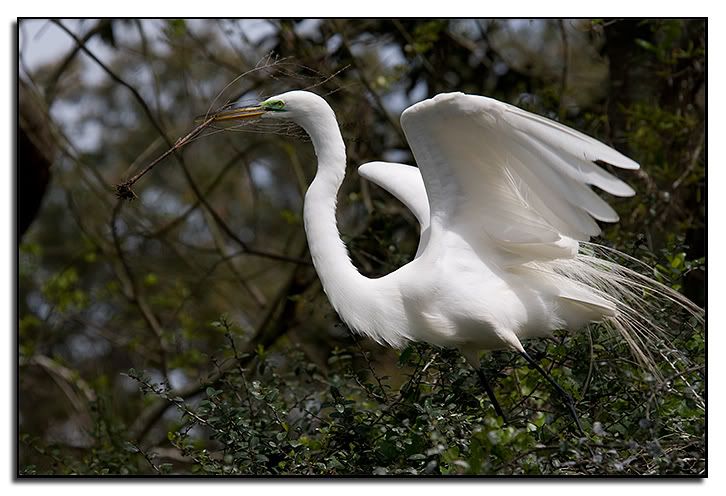 Nearby, this snowy egret was taking a break from nest-building.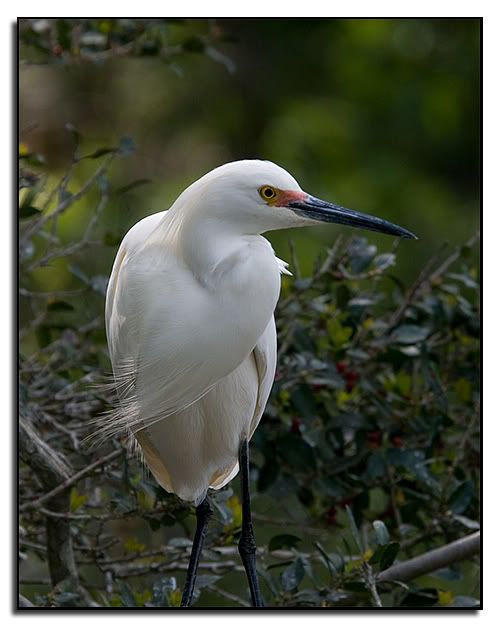 I haven't yet seen any night herons on the Wacissa this year (they have probably returned to the river, I just haven't seen them!). This lone yellow crowned night heron was dozing under a tree branch at the rookery while the egrets flew around above him.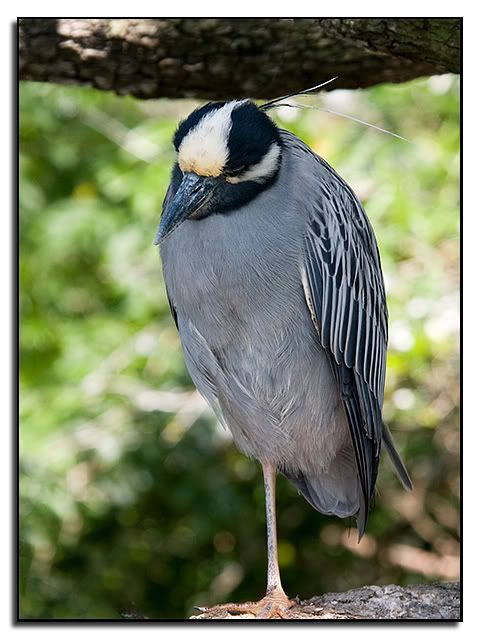 I had hoped to get back to the rookery to photograph the various chicks (mostly egrets and wood storks) that are now in the nests. I cancelled the trip due to the weather, and then heard some sad news about the rookery. It seems that while egret chicks can withstand a day or two of rain, this long period of daily downpours has caused a significant loss in the chick population. They get chilled with no chance of drying off, and the parents don't leave the nests to get food. Such a sad situation. Many of the smaller species (tricolors and green herons) have not hatched yet, so if this rain stops before they emerge, they will likely be ok.
And now back to the Wacissa. This tall thin great blue heron was standing on a vegetation island about 2 miles downstream last fall.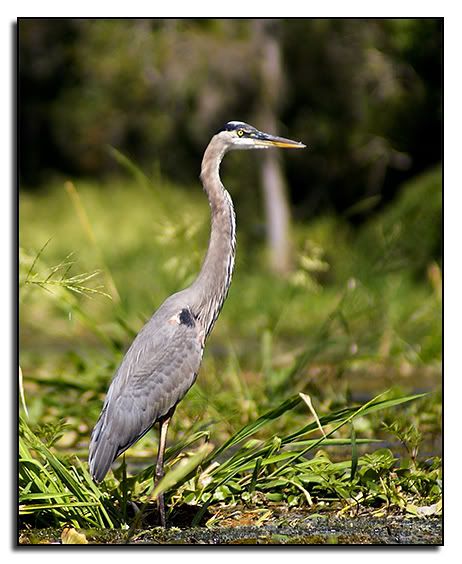 Last time I was on the river I saw little blue herons but very few juveniles. I guess the young ones that populated the river all winter have finally gotten their adult coloring! Here's one of the juveniles that flew by early in the spring.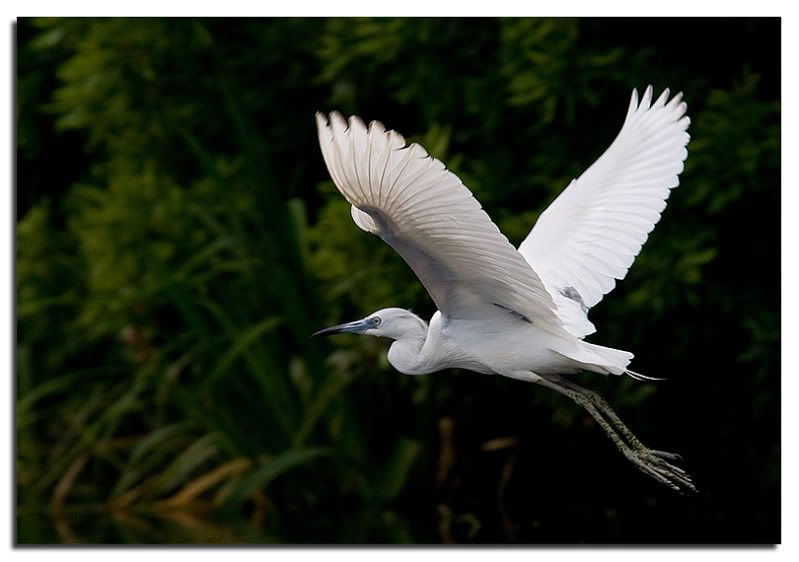 The little yellowlegs are almost all gone now--so it's time for one last photo of them till they come back!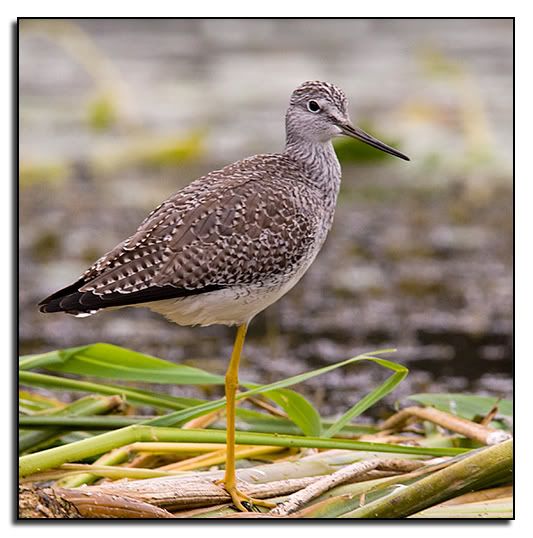 I recall that on a trip to the Wacissa early last fall I came upon two ibis in the greenery near the launch area. They aren't well camouflaged!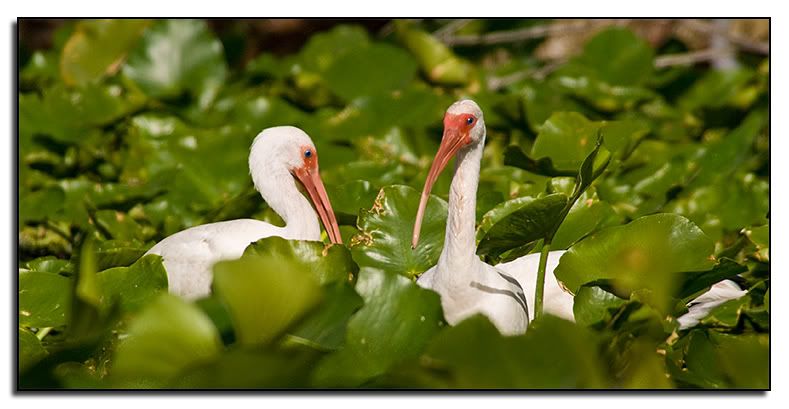 Today was to be the first of a few rain-free days. It's raining as I write this, so I don't have high hopes for the near future as far as paddling. I'll keep you posted. Stand by.