Whatever you do, or dream you can, begin it.
Boldness has genius and power and magic in it.
~Johann Wolfgang von Goethe

We're still a bit windy but it had been so long since I had been on the river (having spent some time in NC--those photos are
here
) that I just had to take a quick trip.
There are still more egrets than any other bird on the river (which is fine with me, though I will welcome the return of the other summer residents). Interestingly, this one still had the green nares of breeding season. I watched it fly overhead from the left bank of the river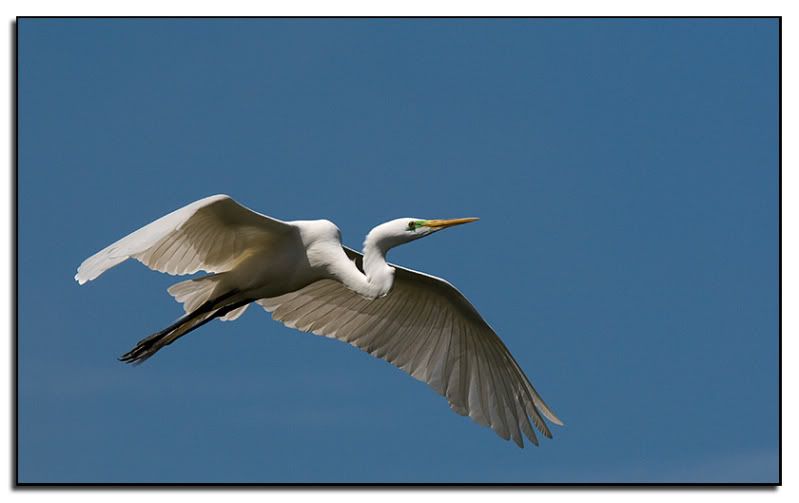 to a tree on the right.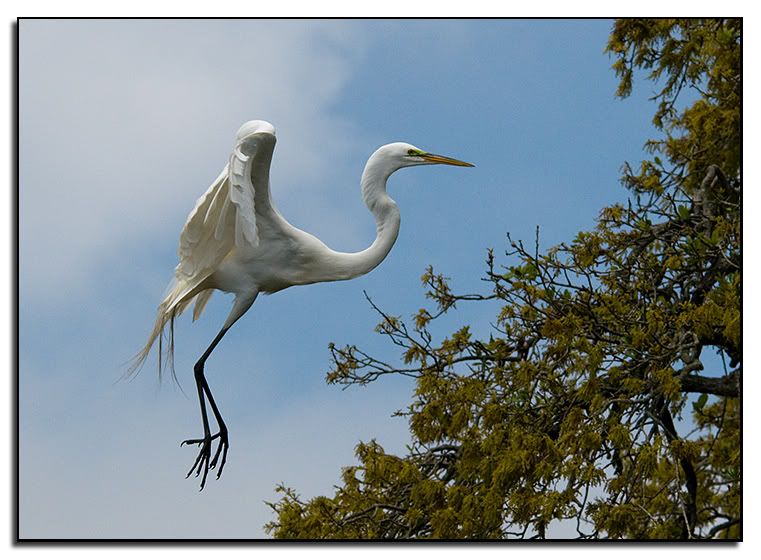 Juvenile ibis show up here and there along the edges.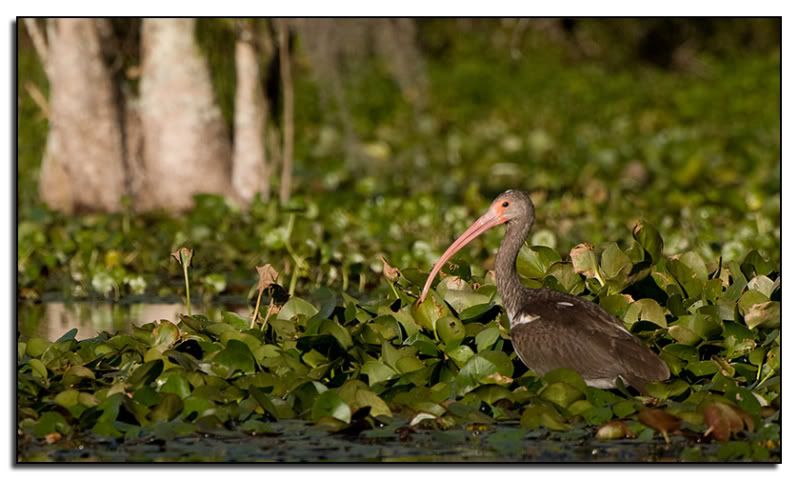 I didn't go far, only a short distance past Blue Spring. I was very glad to see otters playing along the shoreline!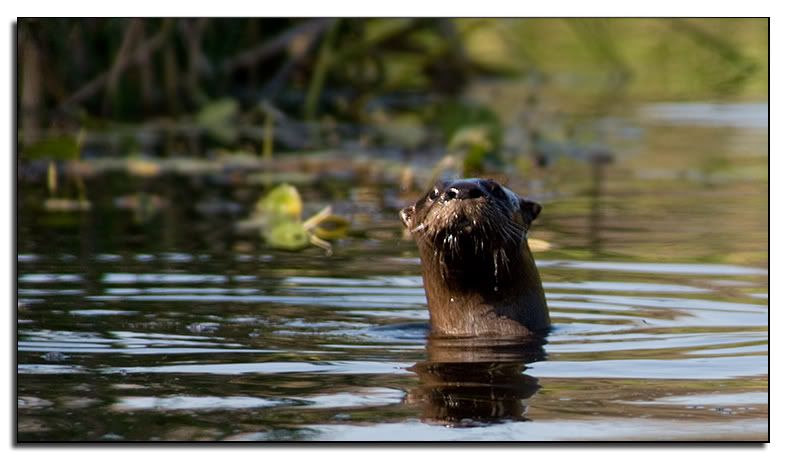 I have only seen a wood stork once on this river. Lately they have been showing up in several new places, and today was no exception. I almost missed this one, perched high in a tree and watching me.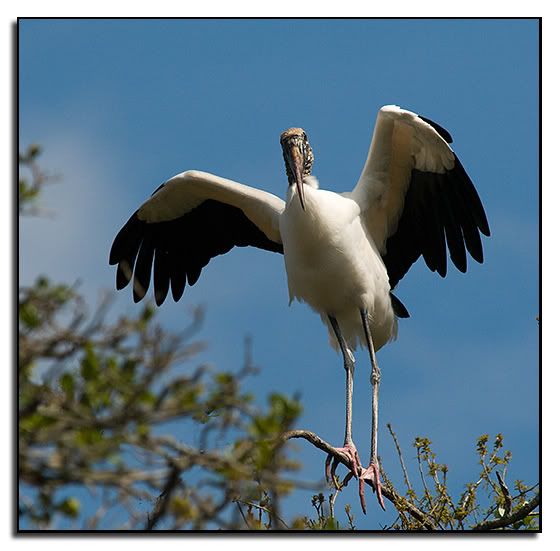 As I mentioned, I was not out long at all. This has been an odd spring, with the paddling trips few and far between, mostly due to wind.
On the way back to the boat ramp, I saw this osprey, which is most likely the one that I had been hearing peeping for most of my trip.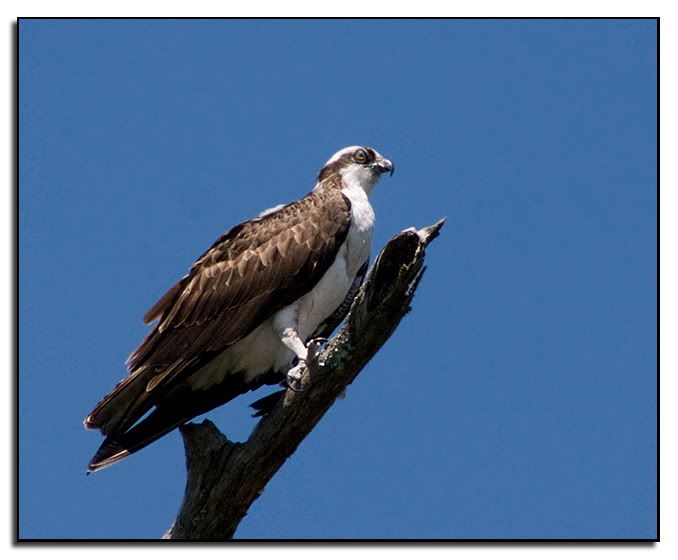 I hope to get out for a longer paddle very soon. Stand by.