I walk without flinching through the burning cathedral
of the summer. My bank of wild grass is majestic and
full of music. It is a fire that solitude presses against my lips.
On my way to the river I heard the weather guy on the radio warn about the "dangerous" heat index predicted for this day--from 105 to 107 degrees. La di da, la di da. And yes, it's true that it is not even officially summer yet.
I planned on a short paddling trip, needless to say. As expected, there were only two other cars in the parking area.
As I drifted downstream, I saw wisps of steam rising from the river here and there. Not surprising--this river is a constant 73 or so degrees, in contrast with the air, which was even by then (mid morning) over 90 degrees. But the real show was at Blue Spring. Here's what I saw as I paddled through the inlet toward the spring.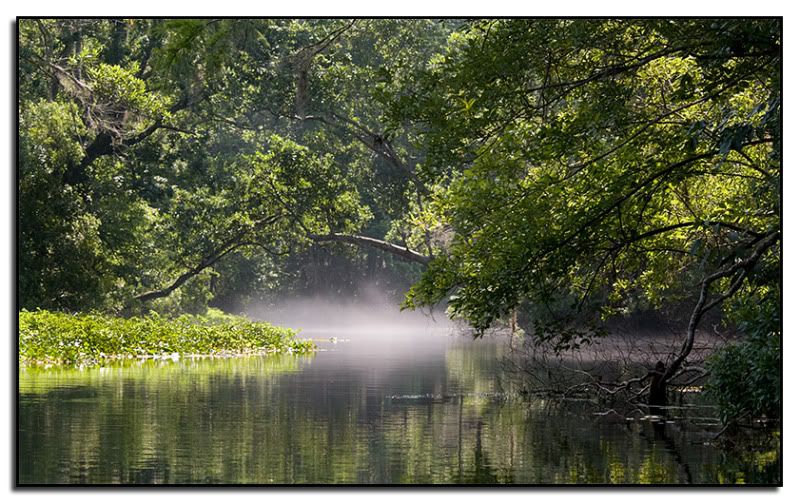 As I got closer, I saw that the swim floats were shrouded in the mist.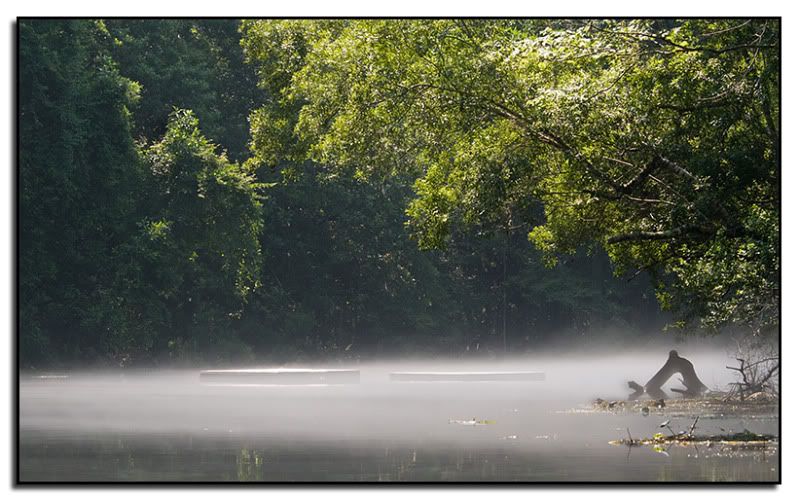 It looked so magical that I stayed for a while taking pictures. I liked the view of this half-submerged branch emerging from the haze.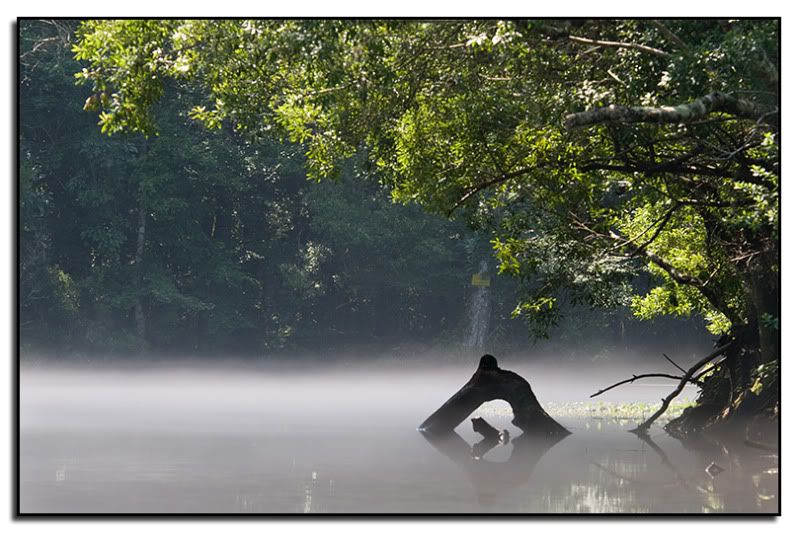 But then it was time to move on. The mist was dissipating as I left--I must have gotten there just in time to see the last of it.
Once again the tricolored herons were out and about. This one had been busy plunging into the water after tasty morsels.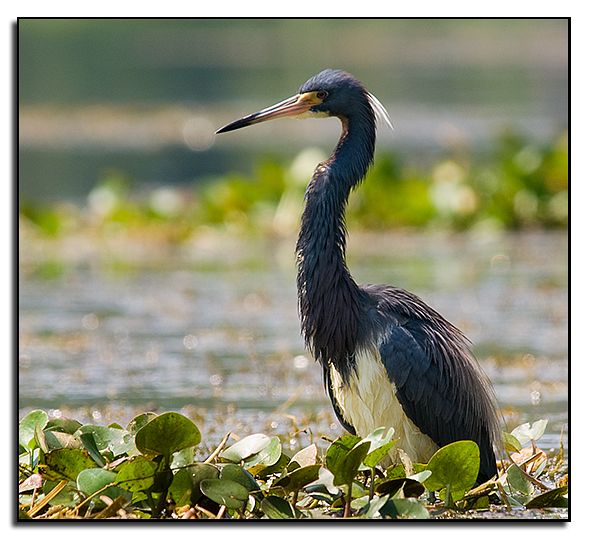 This, of course, led (as shown previously) to the need to fluff.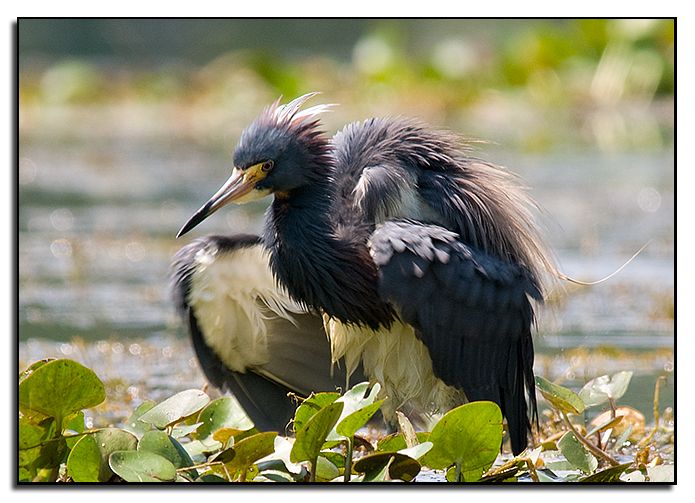 I was once again trying to limit my photos of white birds, but when this snowy egret stayed calm and still as I drifted close by it, I couldn't resist a closeup.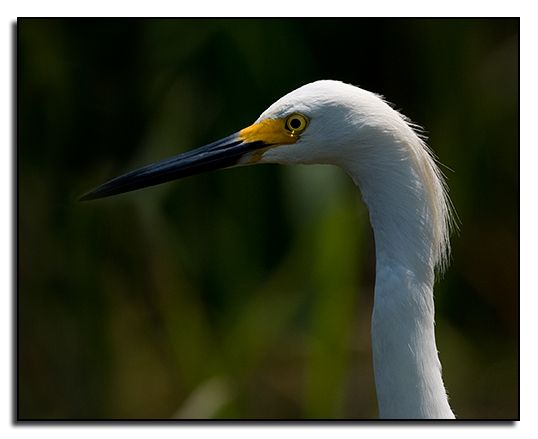 I spotted a great blue heron coming in for a landing to the left.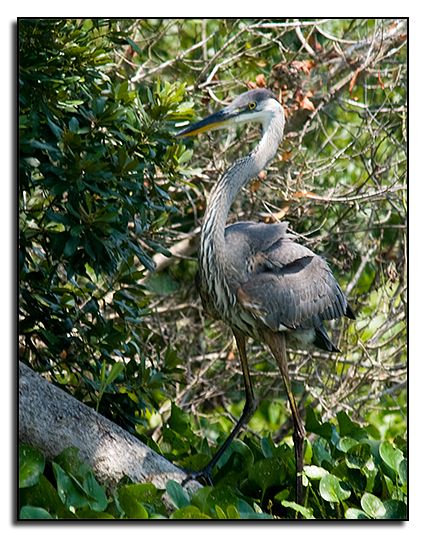 This one was also very still for me (I think they just overestimate their camouflage). This was a day for getting closeup photos of heads and necks!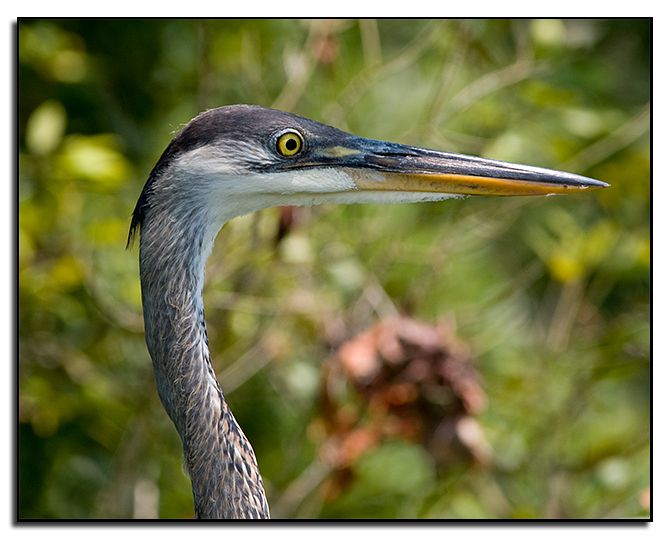 This egret was straight ahead of me as I drifted downstream, so of course I could not resist lifting the camera.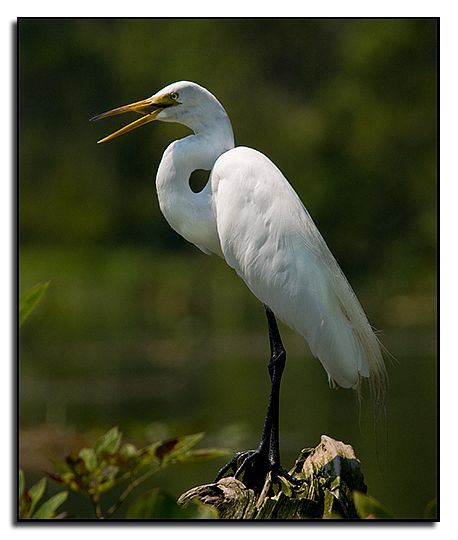 It decided it was time to go elsewhere right about then...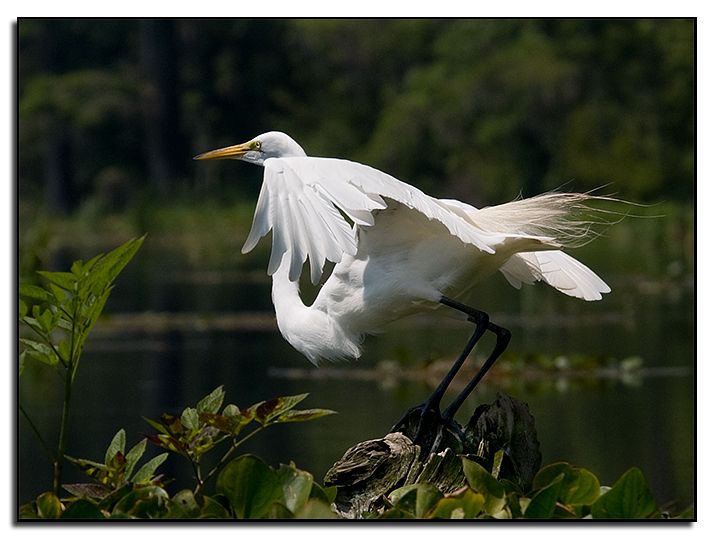 I turned around after drifting only a little more than a mile. As I was paddling slowly upstream, I was thinking about how odd it was that I had yet to see any green herons--surely by now they had returned to the river. Less than thirty seconds after having that thought, I spotted a familiar shape in the leaves of an island to my right. Was it? Yes! Unfortunately, it spotted me at about the same time. I got this right before it took off. Shy little guys.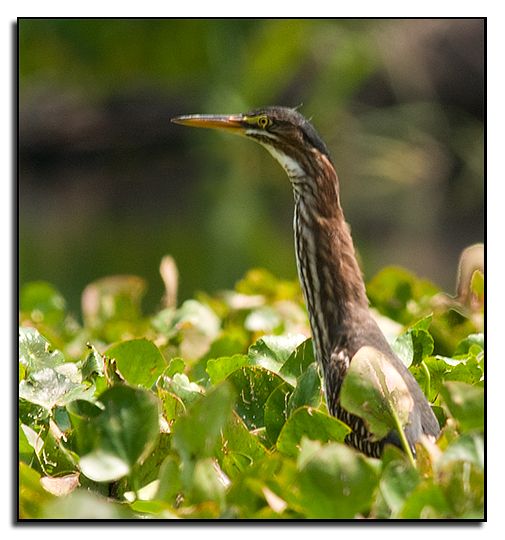 Another tricolored heron totally ignored me as I paddled by.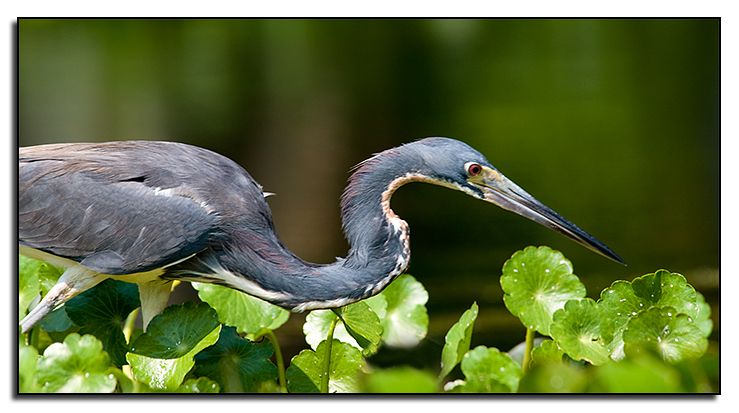 As I approached the launch area after passing Duck Island, I started to prepare the camera for leaving--reversing the lens hood and replacing the lens cap. I almost never see any birds to photograph that close to the ramp. But wouldn't you know, on this day a yellow crowned night heron was preening off to the side. So I took off the lens cap and put on the hood and drifted over that way. It seemed totally unaware of me.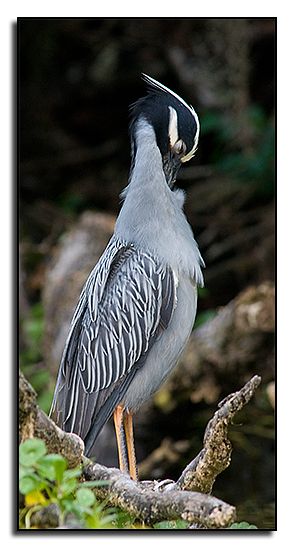 I actually sat there for a fairly long time before it looked up and saw me.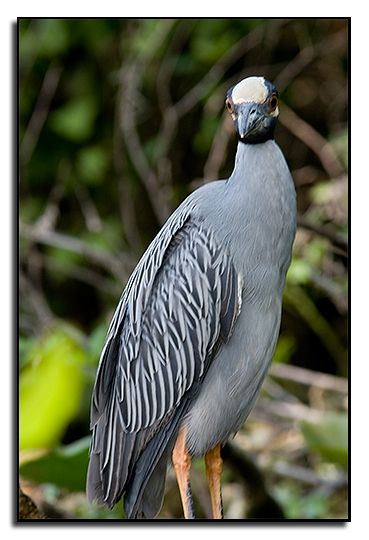 So I left it to its preening and finished paddling.
In many ways the river is the best place to be on these hot days. Sitting so close to the cool water seems to counter the air temperature, at least a little. Of course hat/shirt-dipping helps cool you down a lot. And the river, as long as you don't get too close to the shore, is nearly bug-free, unlike my yard. Hopefully I'll get back there soon. Stand by.