I would not exchange my leisure hours
for all the wealth in the world.

~Comte de Mirabeau

I got an earlier start than usual this time, though the rain chance was predicted to be only 20%. I had been rained on within an hour of launching on my last two paddling trips. This one was much better! (The heavy downpour didn't begin until I pulled into our carport upon arriving home...that's more like it!)
The water level is very low right now, barely ankle-deep for some distance from the boat ramp.
This night heron was well-hidden in low branches of a tree near the ramp--I almost didn't see it.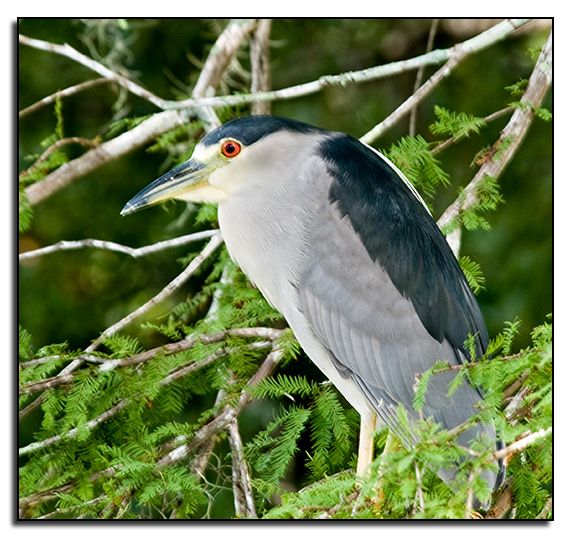 I drifted slowly downstream. I spotted an egret on the west side of the river so I crossed over to see if I could get a photo of it. As I got closer, I noticed that it had something in its beak. It appeared to be a small salamander. Yum.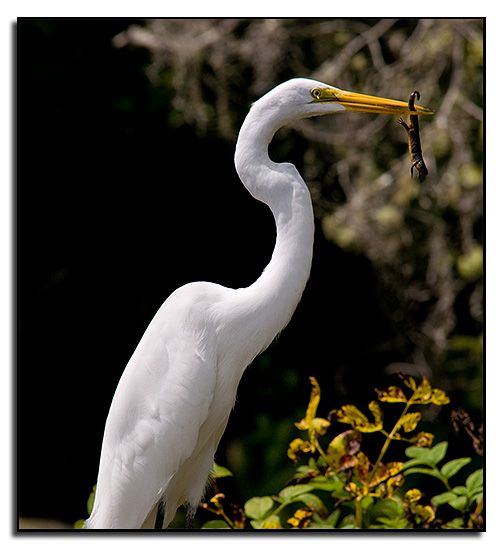 This was near where I got the great blue heron photos on my previous trip, and it was there once again this time.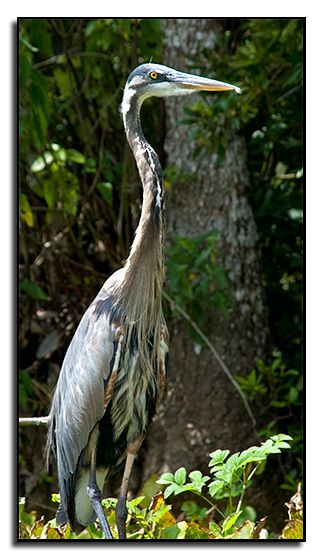 In fact, it was standing in that same spot three hours later when I passed it going back upstream.
While I was taking the photos of the egret with its catch, two canoes passed me with very loud paddlers in them. I decided to wait until they were farther downstream to continue. They ended up going into Blue Spring, so I passed it by this time.
Turtles on this river are normally very shy, much more so than those on the Wakulla. These stayed on their perch while I went by, though.

When I got to the little dock just past Blue Spring, I found a juvenile night heron drying its wings on it.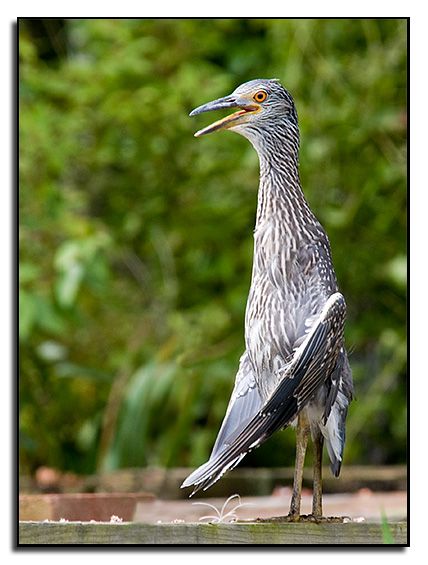 It folded them in right after I took that photo but stayed put. I continued drifting downstream. As usual, there were many snowy egrets fishing in the surface vegetation on both sides. This one was flitting around from spot to spot, only going a few feet with each little flight.
---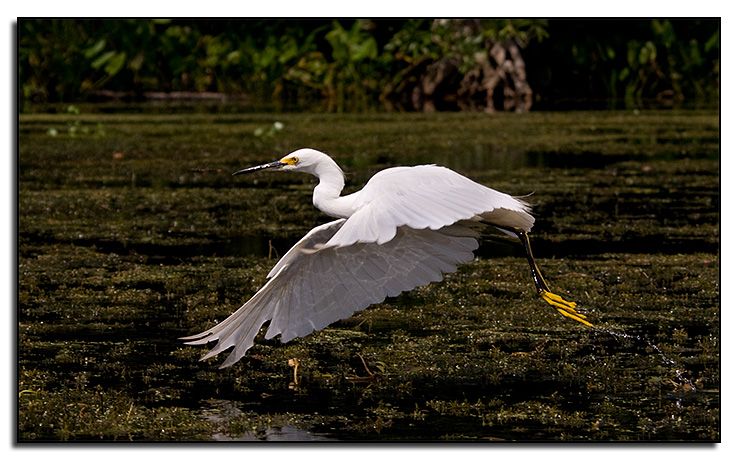 ---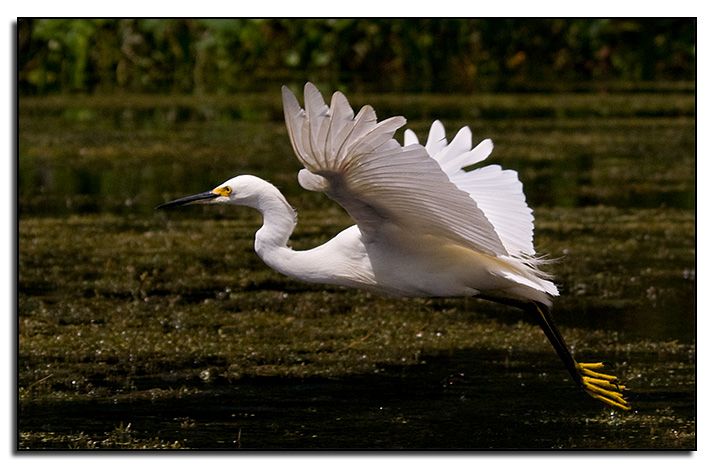 ---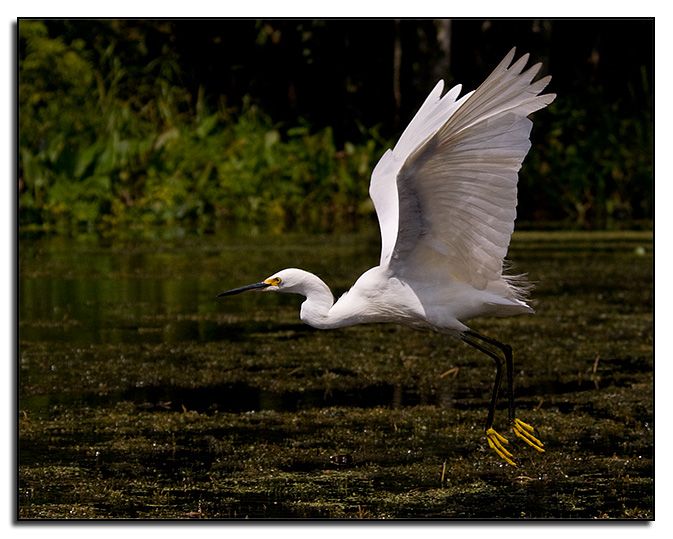 I moved on and left it alone to its flitting. There were a lot of female wood ducks on the water on this day. I was lucky to pass this female, sitting with its little ones: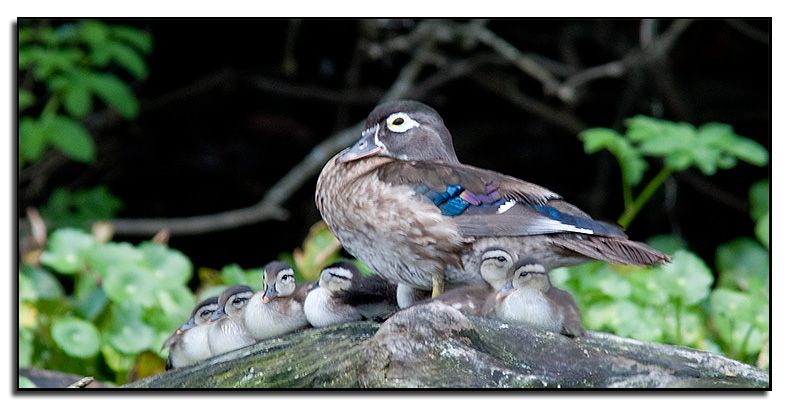 The tricolored herons were also out, and of course I can't resist getting pictures of them when they stand there and pose so nicely for me as I drift by...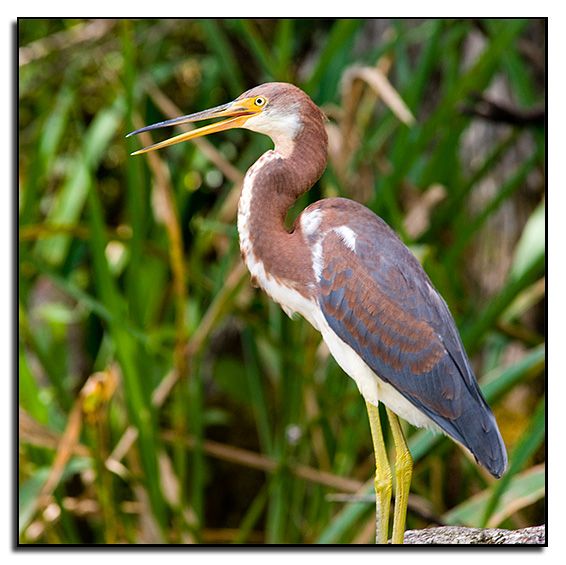 This wood duck was swimming all by herself in the middle of the river. I decided to process this as a black-and-white--seemed somehow appropriate for it.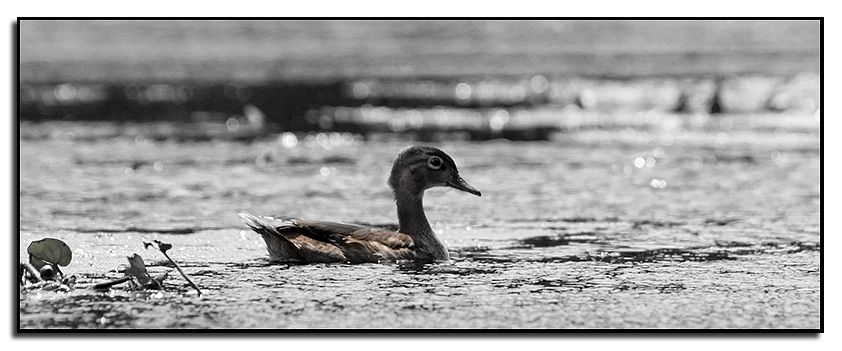 In contrast to that one, a little later I came to these three woodies perched together on a log in front of a reedy tussock. I like this image because it so well represents the look of this river on a sunny day.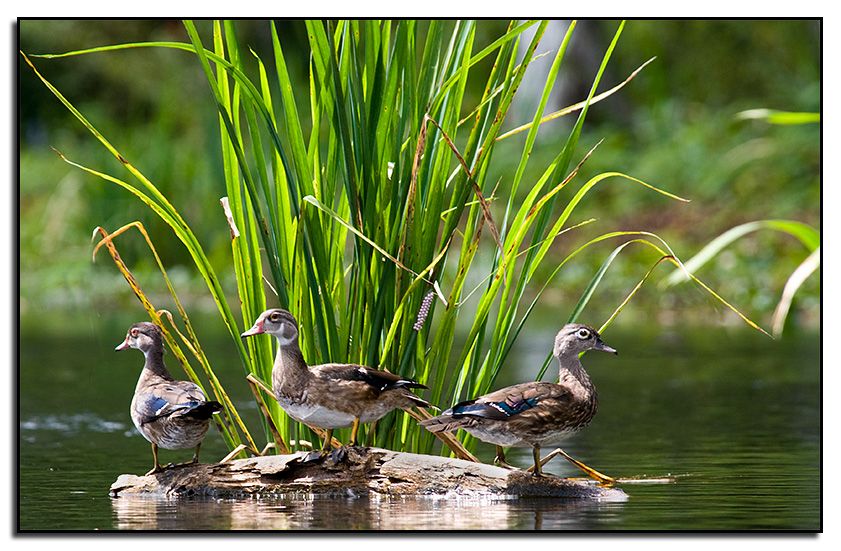 This black crowned night heron was very intent on something it saw in the water and ignored me as I sat there taking several photos of it.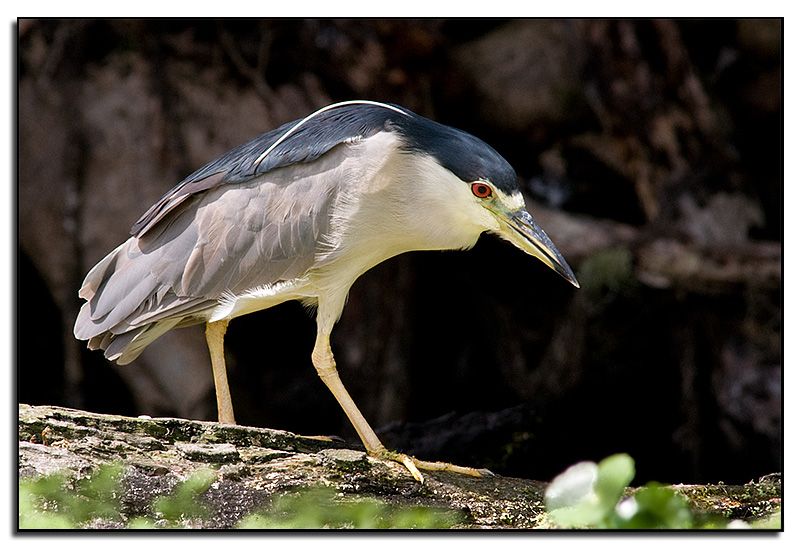 Similarly, this juvenile night heron never even looked up at me as I passed by, just kept its eyes on its prey.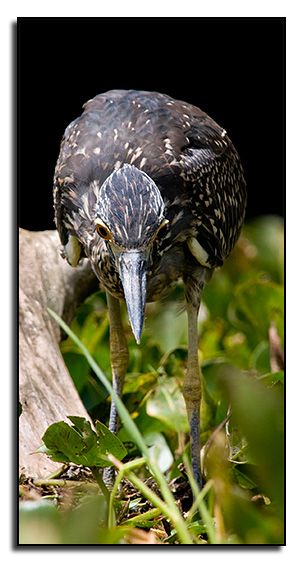 I turned around after a couple of hours and headed back upstream at a slow pace. I was pleasantly surprised to see this ibis perched on a weathered stump at the edge of the water--these are somewhat scarce this time of year.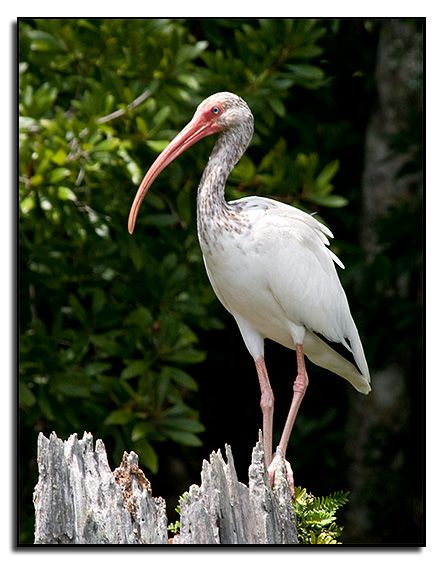 I have posted several images here over the past few months of juvenile little blue herons getting their adult coloration. They start out white and slowly turn to the mature blue-gray color. The photos I have posted have shown them with just the earliest dark feathers--this one depicts the other end of the process. Only a little of the white color remains here: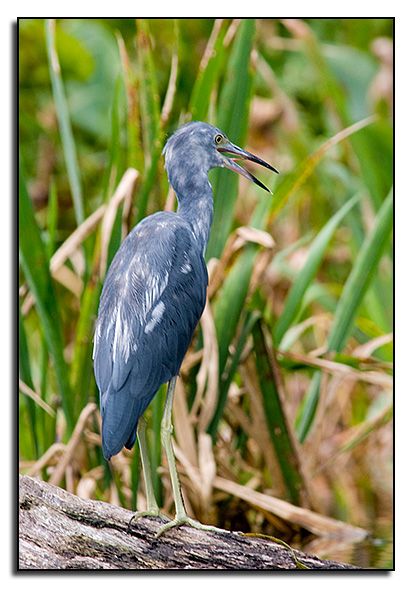 I came to a couple of juvenile purple gallinules on a small vegetation island in the middle of the river. As happened last time I encountered these, they were not shy at all.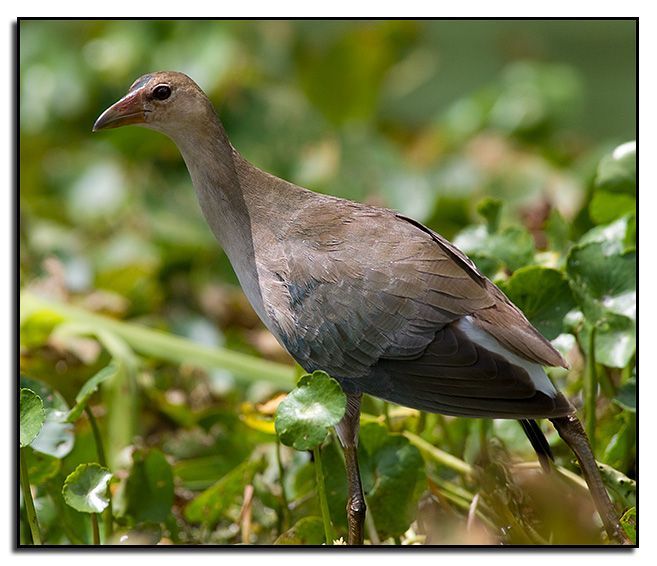 More woodies were swimming together along the river's edge.

It's always fun to find different species of birds hanging out together, like this ibis and snowy egret. If they were comparing beak lengths, the ibis wins.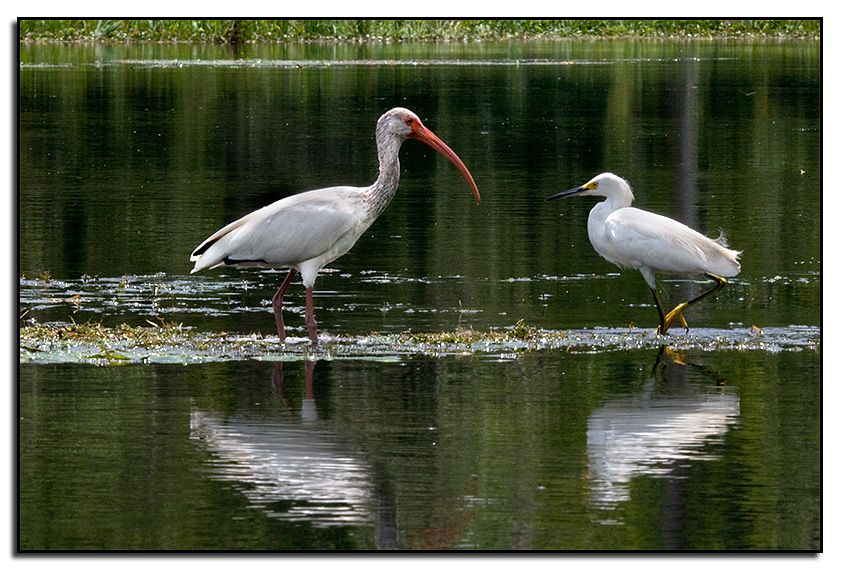 As I was approaching Duck Island, which is near the boat ramp, I saw this little gator half-hidden as it soaked up the sunshine.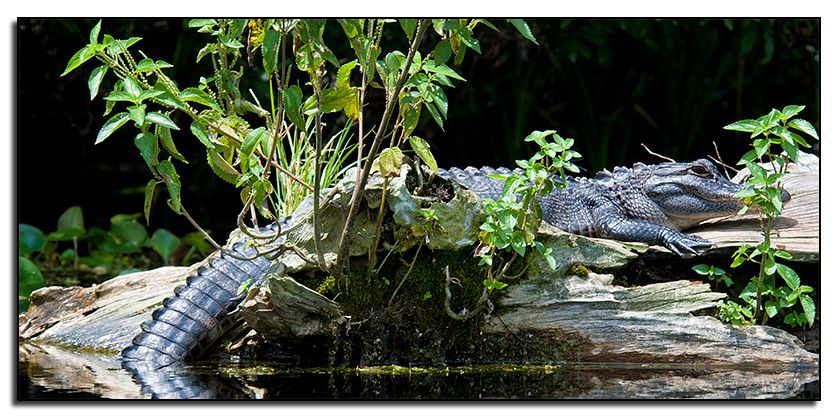 And then I was at the boat ramp. I'm guessing that school must be back in session, since the crowd that is usually on the grass and in the water on a sunny, warm day like this was absent. That makes it a lot easier to get out of the boat and get it to the car....
It was so great to have so much time on the water with no threat from the sky. Hurricane season is upon us and so paddle trip planning is a day-to-day exercise, but hopefully I will be able to get back out again soon. Stand by.