Walking through puddles is my favorite metaphor for life.
I know it's been too long between posts when people start asking if I have fallen victim to a camera-shy gator or some such. I haven't been paddling for a long time because I have finally surrendered to the weather; while it is cooler on the river than anywhere else, the process of
getting to
the river is a draining, dehydrating process. So I have declared defeat for now.
But it's time to shake the blog awake and dip into unposted photos that have been clamoring for attention. I've decided to dedicate this non-paddling post to the egrets.
I took this one a while ago on the Wacissa. This snowy egret stood out like a beacon against the shadowy and disordered backdrop. It looks almost like a painting (with a somewhat cluttered background).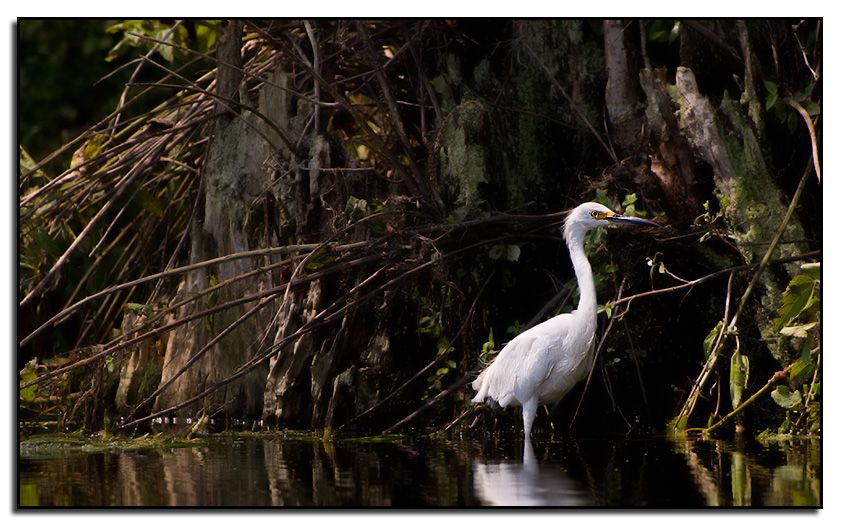 Meanwhile, this snowy egret in the sun was simplicity itself.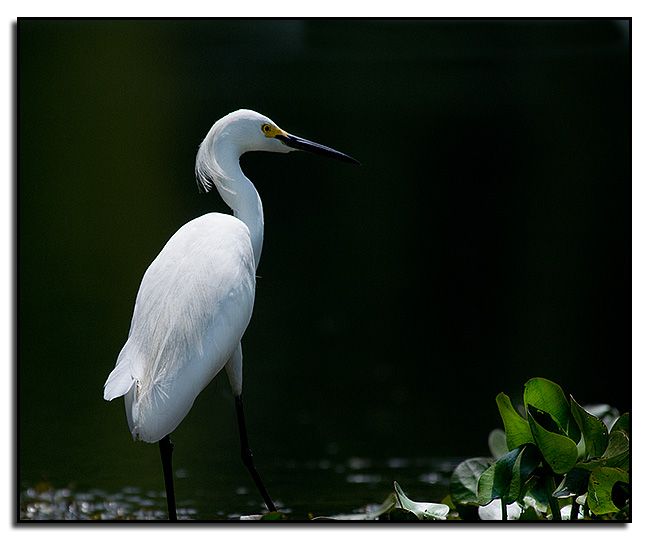 I often get flight photos when birds leave as I approach. Sometimes I see them coming as they are on their way downstream and can take them on the wing.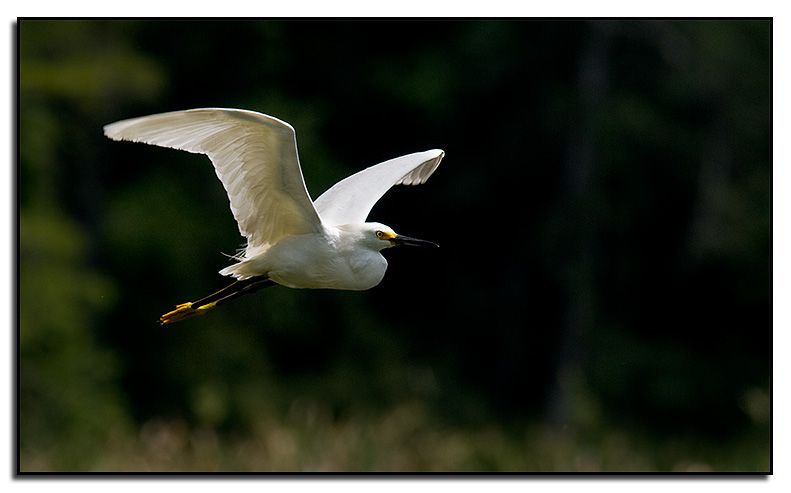 Same bird, a few moments later: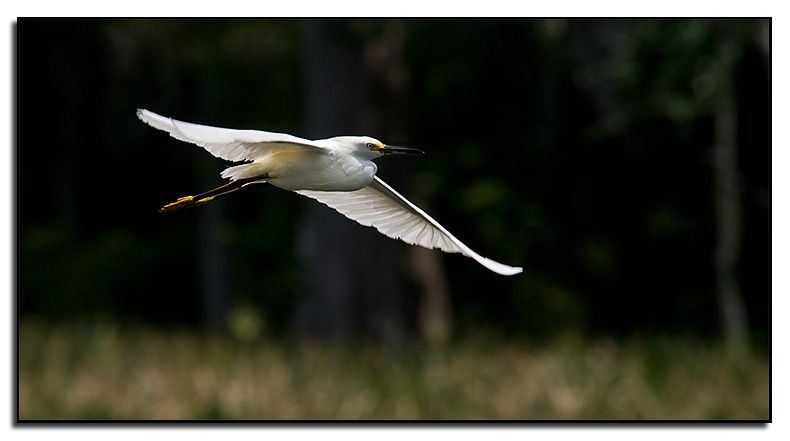 I don't recall when I took this photo of a snowy fishing for food, but it appears to be late in the day when the sun was low.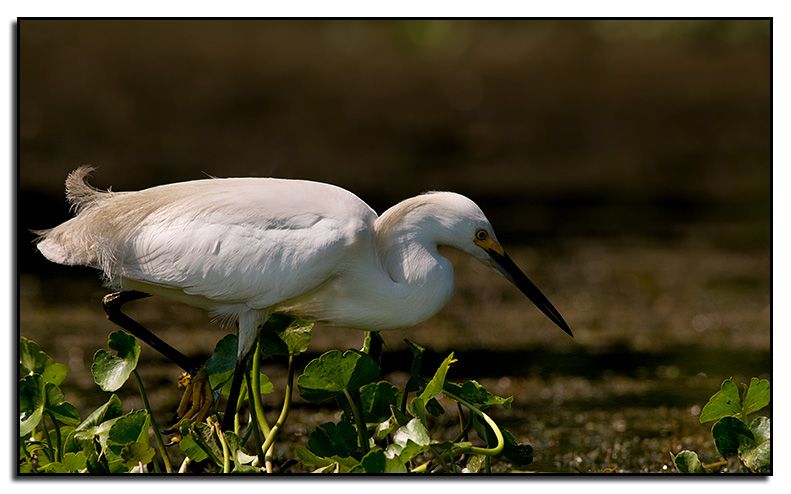 I love it when egrets look straight at me. They have such impressive profiles, but when they stand at look right at you, their heads look so small on their large bodies!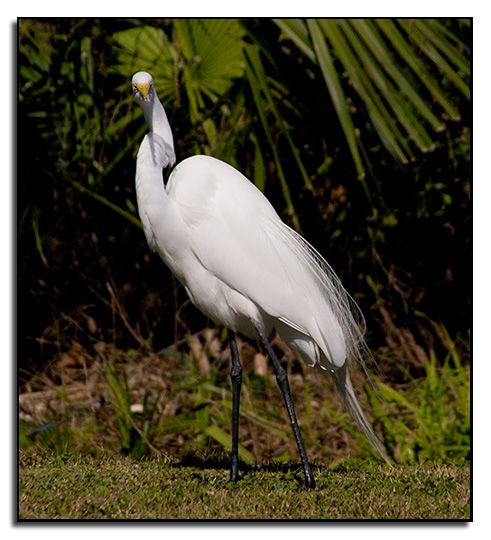 In contrast to the greens in the above photo, I liked the more muted tones of this image of an egret in flight. This was taken at the wildlife refuge last fall.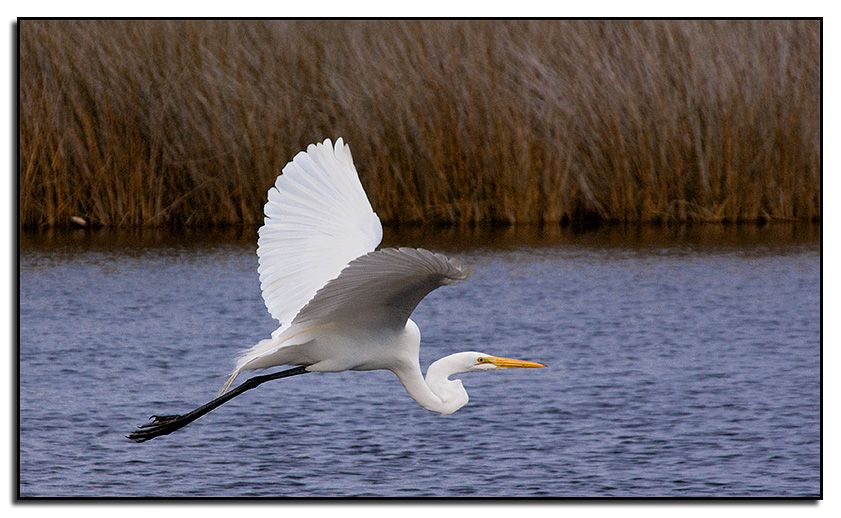 And those are the white birds!
I hope that the weather will break soon so that I can resume my regular paddling trips. I miss being on the water. Stand by.