Even if you're on the right track,
you'll get run over if you just sit there.
~Will Rogers

After a few weeks of a lot of camping, I am home for a spell, and so it was time to return to the Wacissa. As often happens this time of year, the birds are few and far between, but the river itself is still a joy to experience. This was a warm day with a calm wind. When I arrived at the river I was the only one in the parking area; later a power boat passed me, and later still a woman in a canoe went by. Very peaceful paddling.
When I launched, I saw the great blue heron that is often near the boat ramp fly downriver. And so I wasn't watching for him as I started drifting downstream. And then all of a sudden he was right next to me, looking as regal and yet prehistoric as always.
I miss all the snowy egrets that line the upper banks other times of year. I paddled into Blue Spring to see what I might find in there. A juvenile little blue heron was fishing in surface greenery. I was going to pass by without lifting the camera, but it was so unconcerned with my presence that I changed my mind. I didn't have to take the photo, it gave it to me.
I was thrilled to see a raccoon walking along the river's edge--it has been a
long
time since I have seen one in there, no doubt due in part to the gator that took up residence at the spring for so long. The raccoon was well hidden behind tree branches and I couldn't get a picture of it--but I did stop and watch it for a long time.
The entire time that I was drifting downstream and then later paddling upstream I was accompanied by belted kingfishers swooping across the river from side to side, chittering away. These are the most frustrating birds to try to photograph, even though they are almost always right near by (as any "yakographer" will confirm!). During my upstream return to the boat ramp, one of them landed and perched at the end of a branch ahead of me. I got less-than-ideal photos of it, but I tend to think that any recognizable images of these birds are worthy of posting!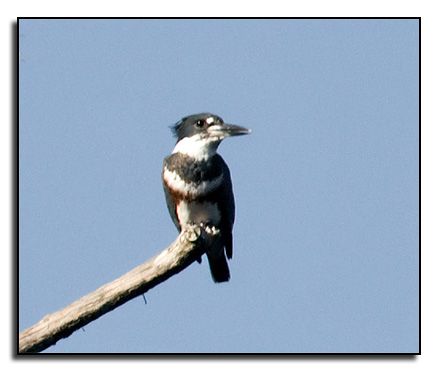 ---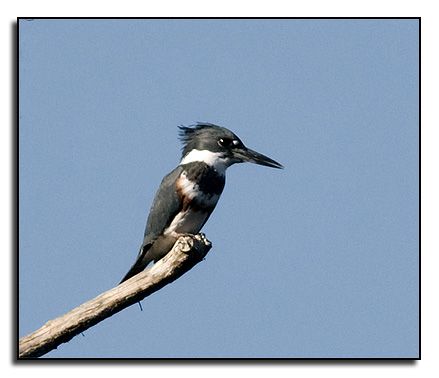 As I drifted closer, hoping for more, it left. It had already lingered in one place much longer than they usually do.
I had gotten a late start and it gets dark earlier these days. I took a very typical photo of an egret flying by, one that I might not normally include since it
is
so typical. However, I think that this one has a very late-November-afternoon look to it and so it belongs in this post.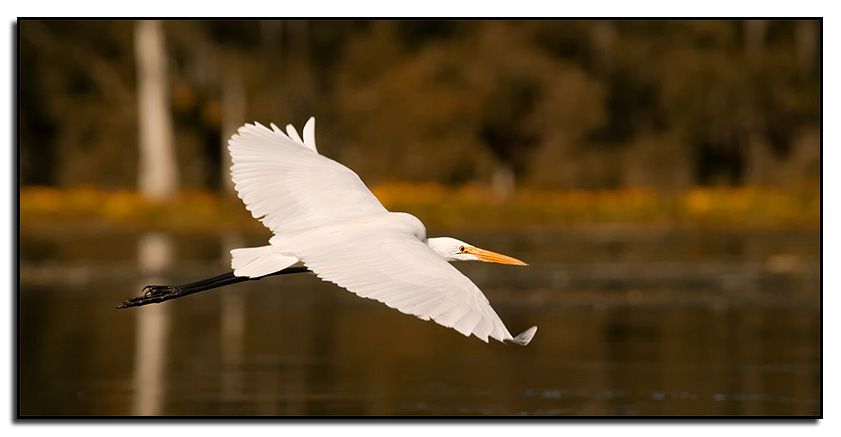 Unusually few images for a paddling trip that lasted several hours, but that's the way it goes sometimes, particularly as we approach winter.
I look forward to getting back out soon. Stand by.