Kayak Paddle Tales and Birdography
Friday, April 17, 2009
A Welcome Snowy Day!
Beauty without grace is the hook without the bait.
~Ralph Waldo Emerson

Well, again, snowy egrets, not the cold stuff. It's been so long since I've seen them in numbers on the Wacissa that I tended on this trip to keep taking photos of them. See, to me, they were all different--here's one by the spring, here's one by the big tree, here's one in the grass.....but of course in the computer, they tend to look alike. Guess you'll have to bear with me on this post!
This beauty was one of many in that first stretch of river after launching (how wonderful to have that not be barren any more!).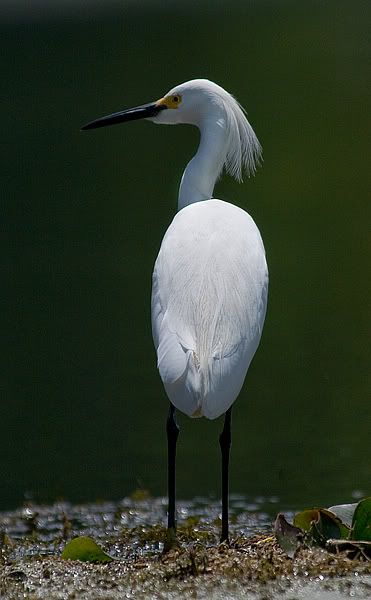 They are still fairly timid and that one showed me its tail feathers when I approached.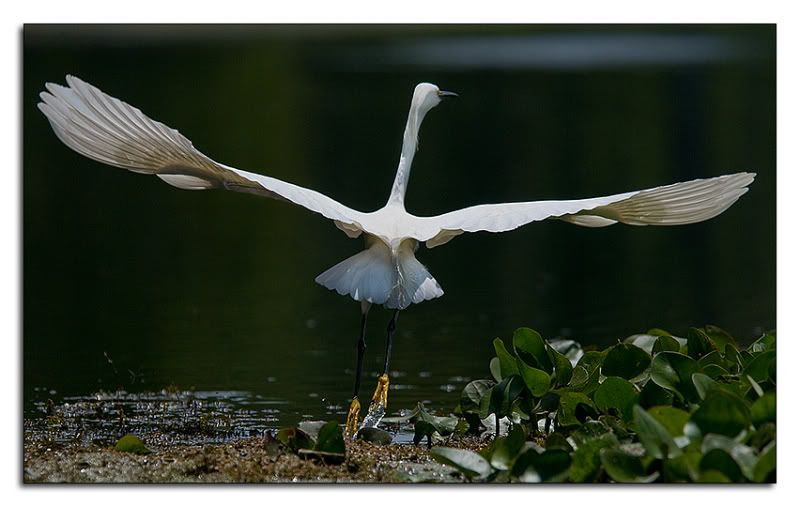 I drifted on toward Blue Spring and turned at the inlet. A short distance away was this one, who watched me carefully.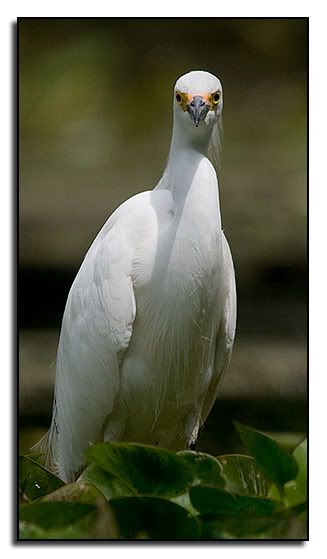 It was much less timid than the others and turned to show me a regal profile as I paddled by.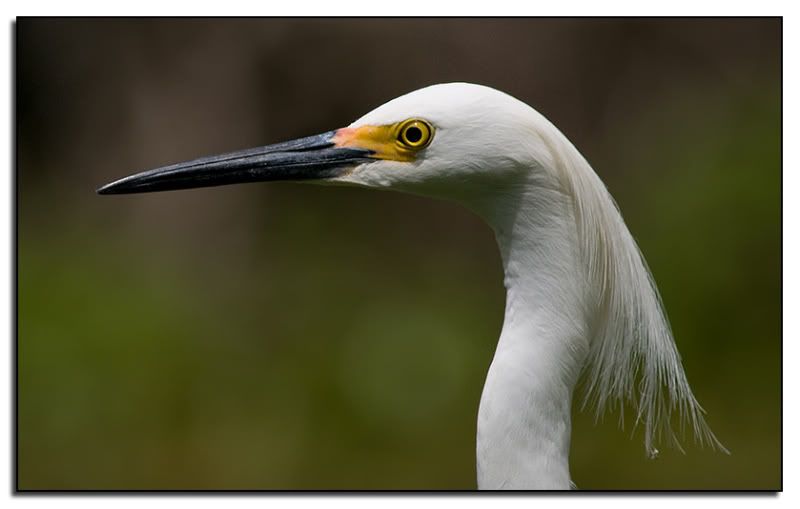 The spring is still completely brown and murky. And the resident gator is still there, enjoying his time on the swim raft, just smiling away.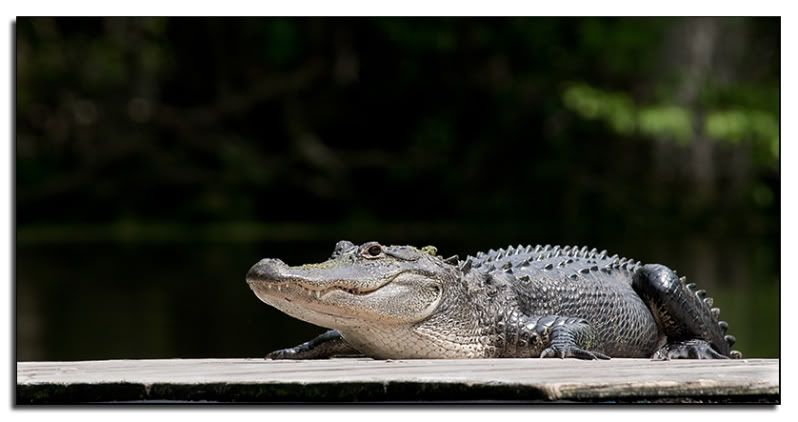 I came to this snowy as it fished on one of the vegetation islands in the middle of the river.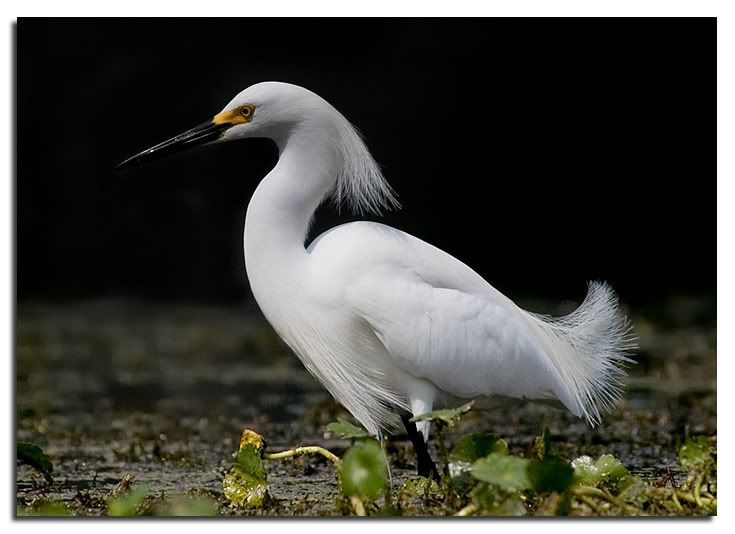 I parked nearby and waited for a while. As I was approaching it, it was doing that wingspread method of fishing, and I wanted to get a picture of it doing that. It quit, however. I sat for a while and watched it poke its beak down here and there into the surface. And then it decided to go somewhere more private.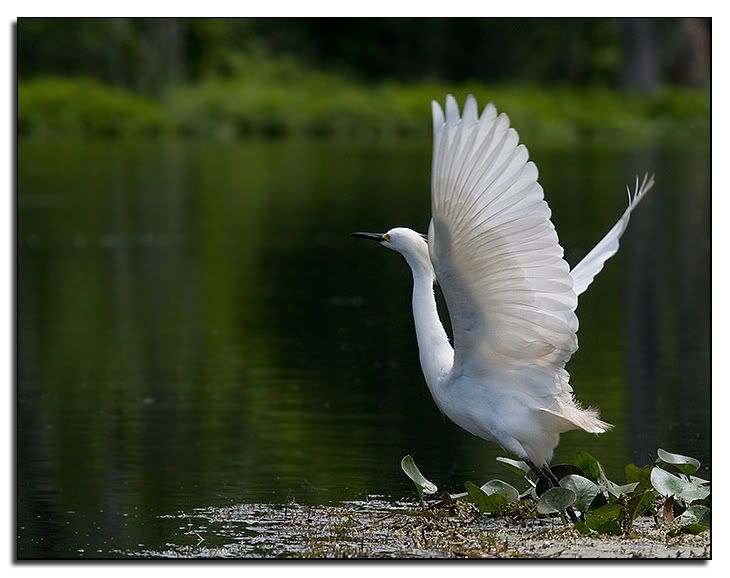 ---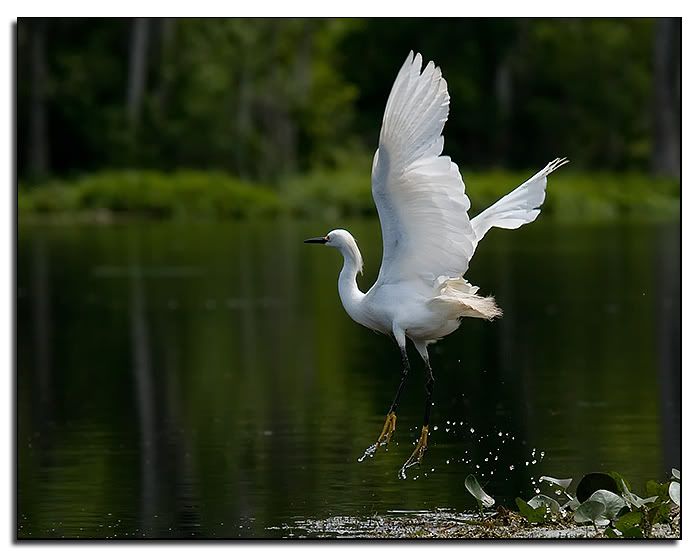 ---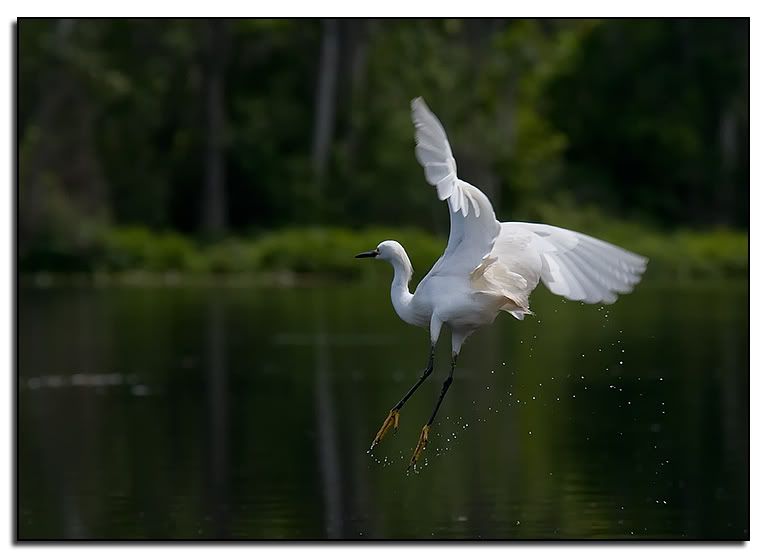 The wind came up a bit and it was blowing downstream so I decided to turn around after about 2 miles. An osprey flew by from behind me, carrying a fish. It was too far away when I finally got the camera. It landed in a tree and so I paddled over that way. You can barely make out the fish in its left foot--wish I had gotten it flying by!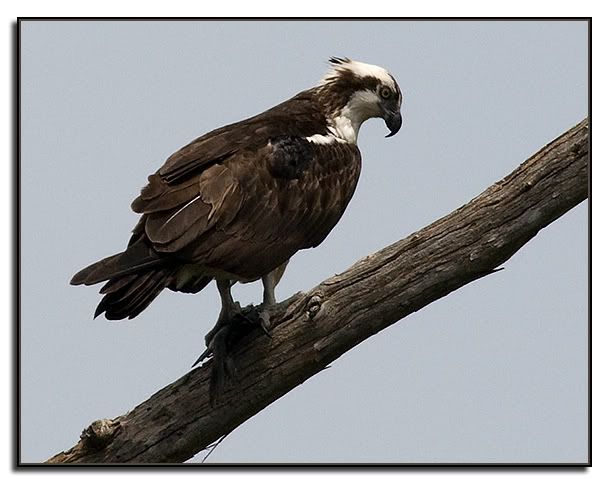 I saw perhaps three large egrets the whole time I was out. This one still had the green breeding-mode color at its eyes.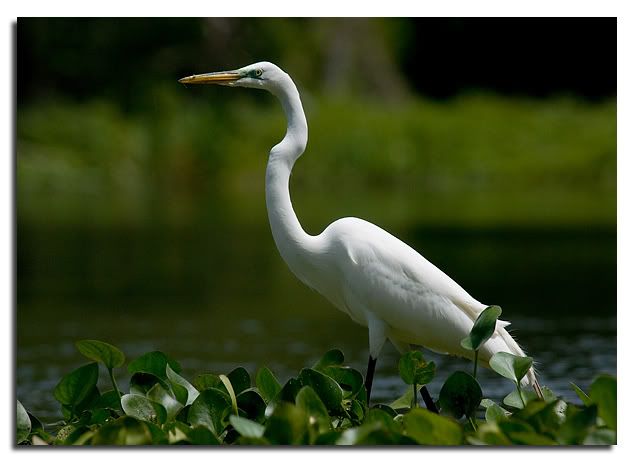 On the way upstream I noticed a moorhen on one of the little leafy islands and suspected that it might make a run for it to get to the river's edge. Sure enough, it did.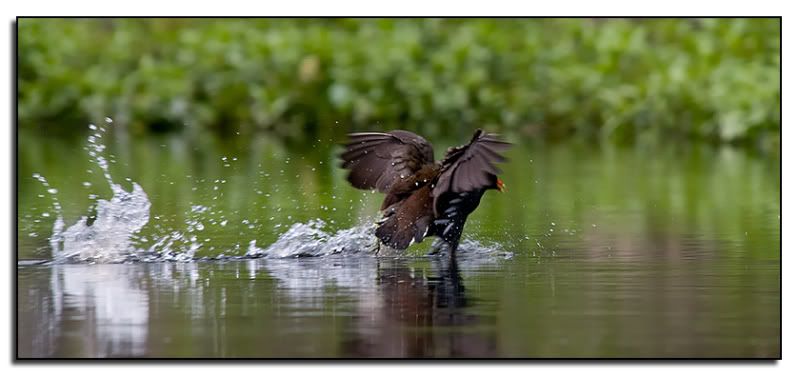 This juvenile little blue heron is getting some of its darker adult coloration.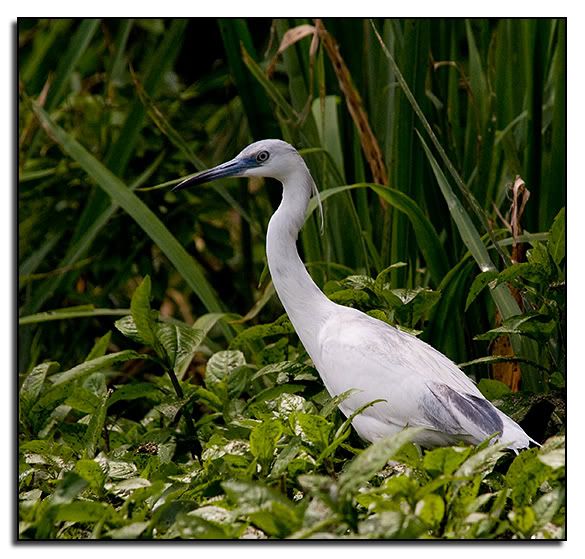 Apparently camera-shy, it left.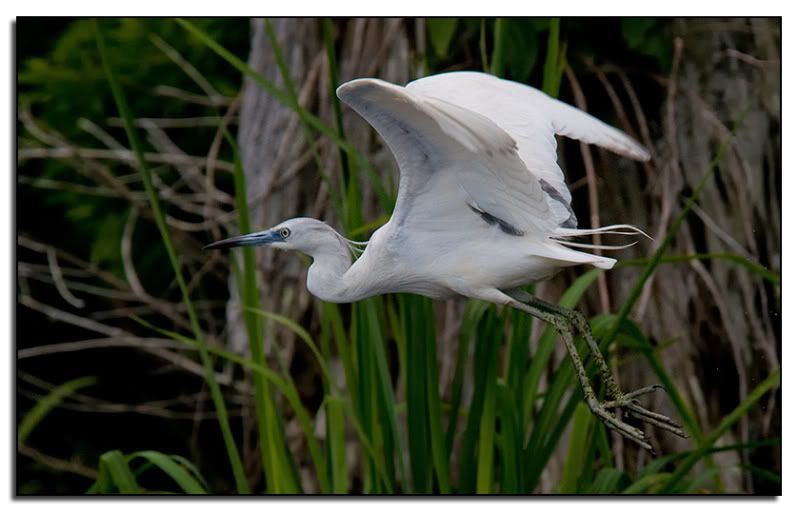 I went back into Blue Spring on my way back upstream. This little blue heron (which is what the juvenile in the photos above will ultimately look like) was perched along the edge.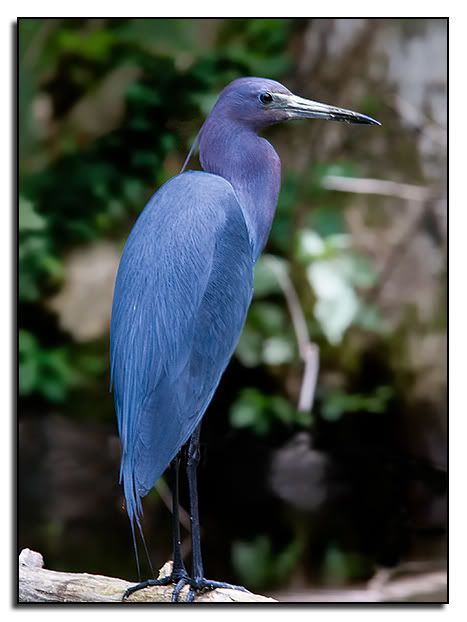 I took more snowy pictures as I paddled back to the ramp. This one was sharing a log with a large turtle.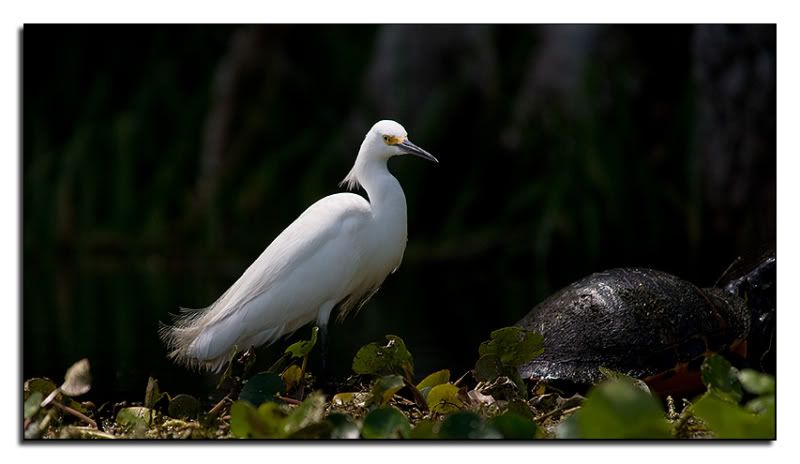 There are a lot of dragonflies swooping around over the water. I did not notice until I got home and saw the picture enlarged that two of them had ended up in this image!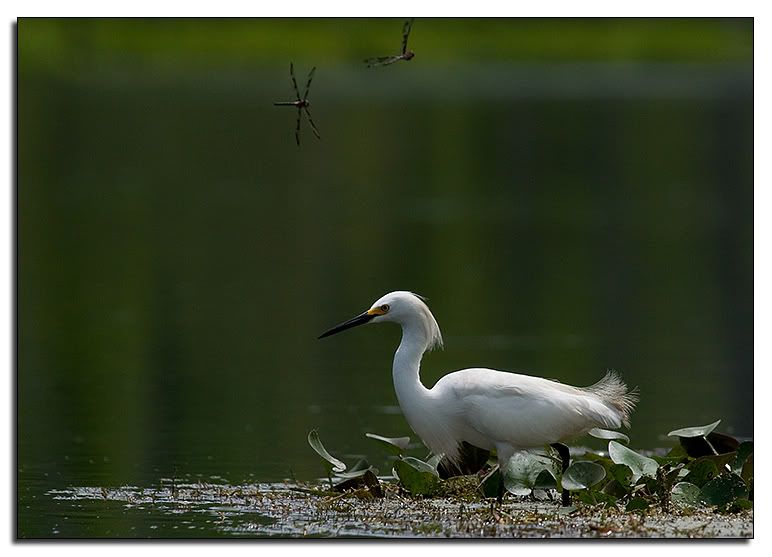 And another "snowy takes off" photo--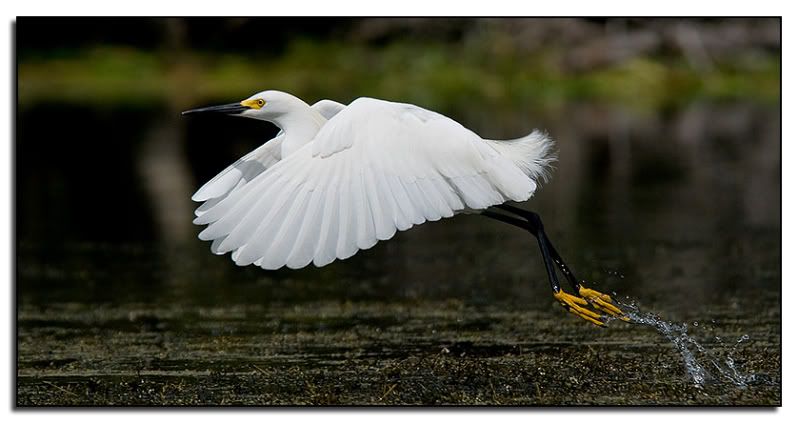 I also saw a few more tricolored herons (when will the green herons return, I wonder?). This one was near the boat ramp.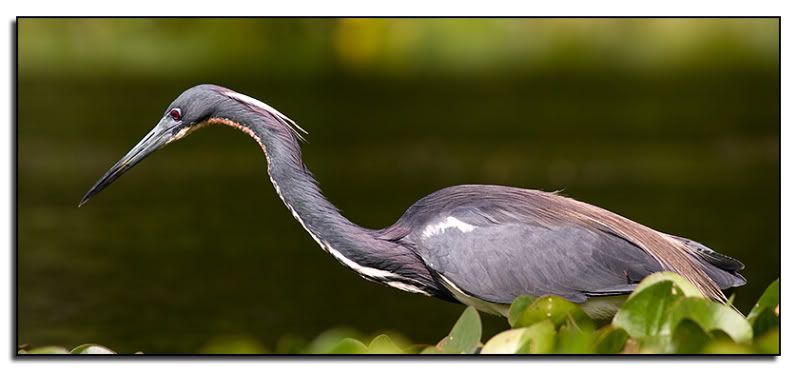 What a great day to be on the river!
I have a trip to North Carolina coming up next week; I am not sure if I will be getting back out again before then. I'll let you know when I do. Stand by.
Sunday, April 05, 2009
Saturday on the Wacissa
I think a photography class should be a requirement in all educational programs
because it makes you see the world rather than just look at it.
The weather took an unexpected turn for the better, so DH and I loaded up the boats and headed to the Wacissa yesterday.
I was amazed at how few cars there were in the parking lot--after our recent cold snaps and the monsoon, I thought more people would be at the river on such a sunny and warm day. The recent rains not only raised the water level but cleared the surface, and so much more of the river was accessible than it was a month ago. We went there knowing that Saturdays draw the air boats like dusk draws mosquitoes, but some things can't be helped. The peaceful silence was ripped to shreds about every 15 minutes but in the quiet times, it was a great day to be on the water.
What a joy to see the tricolored herons back!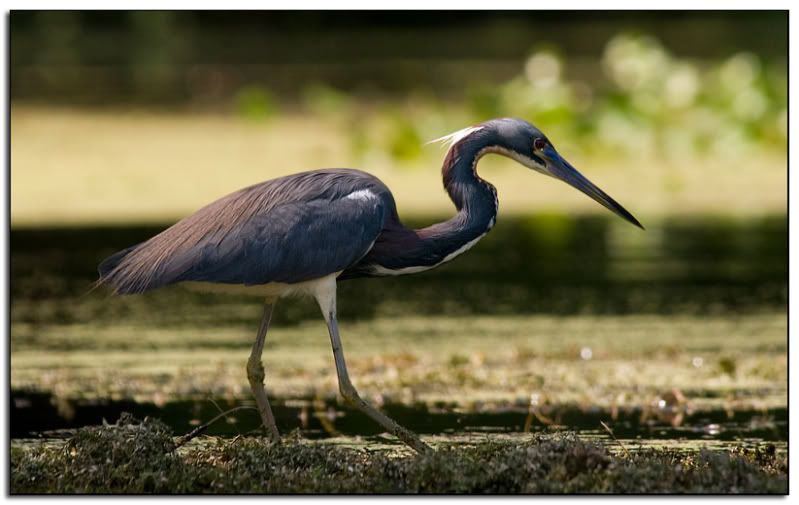 And the snowy egrets!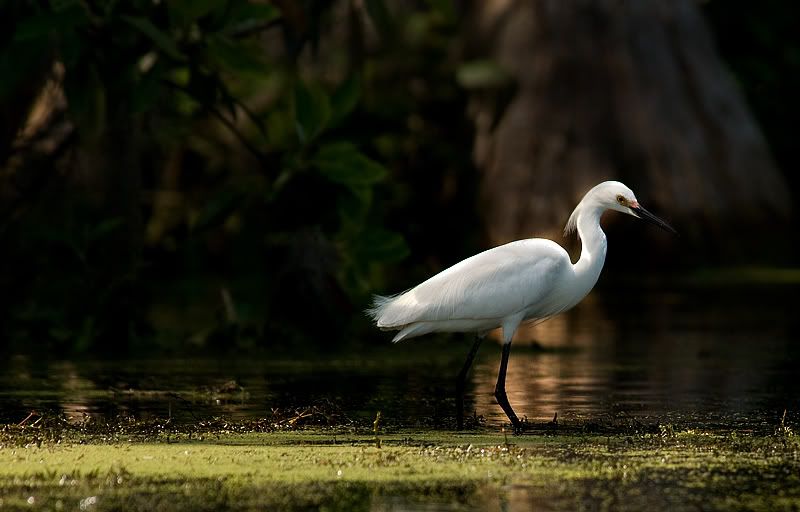 We drifted downstream into either a light breeze or no wind at all.
The great egrets and snowy egrets were hanging out together near Cassidy Spring. We saw a great egret come in for a landing near two snowies....and then there were three...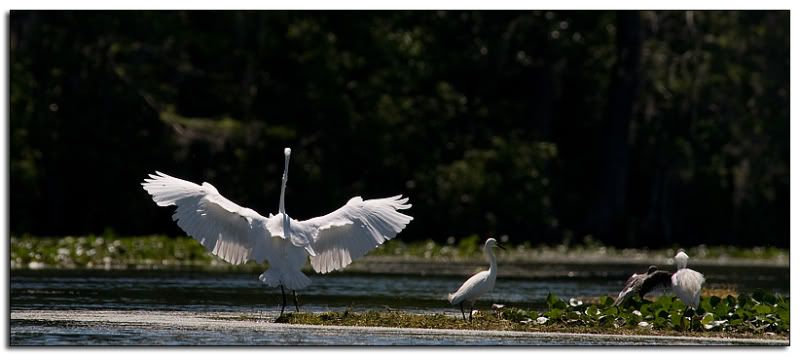 ---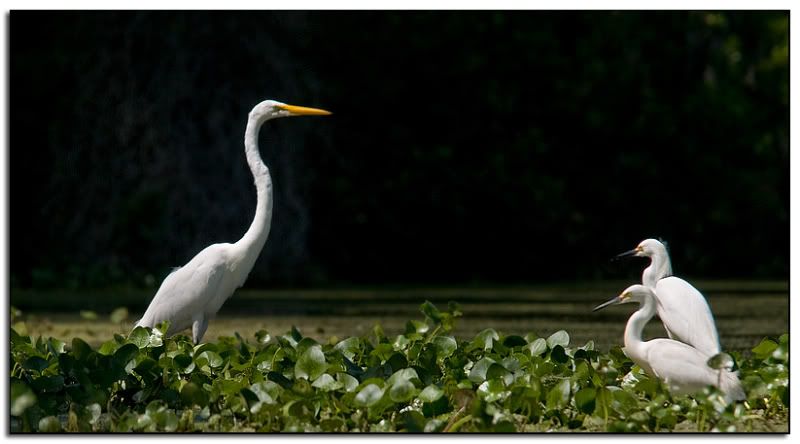 This snowy, part of that group, looks like it's thinking about going somewhere less crowded.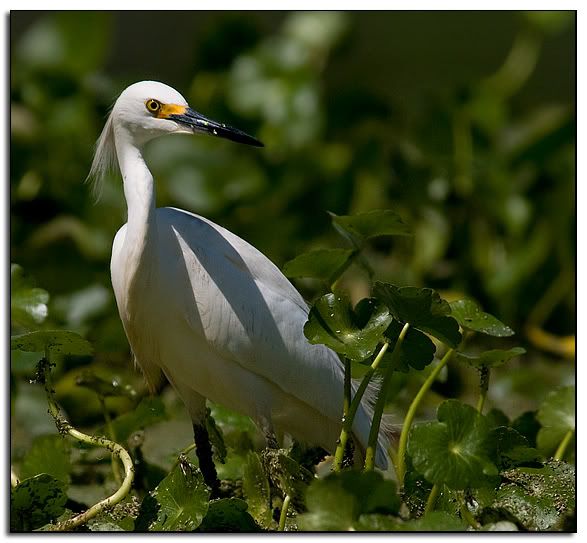 The cormorants were busy swimming around. They are not the most graceful when they take off from the water.

And it has liftoff!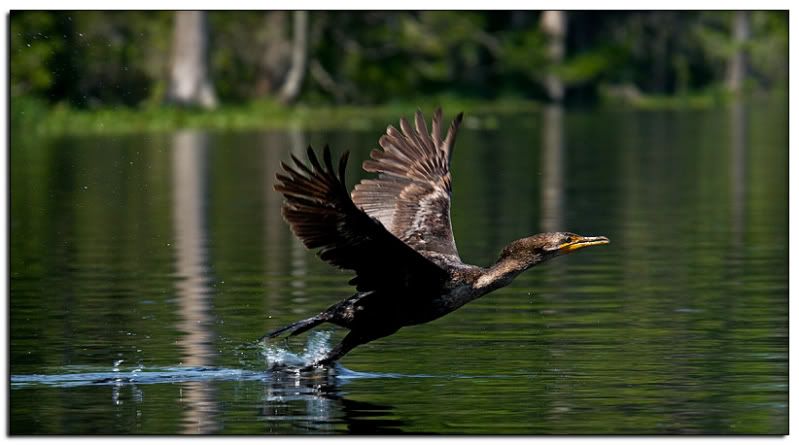 This snowy (I kept photographing them....just so glad to see them on the river again!) was fishing in some surface greenery when we paddled by.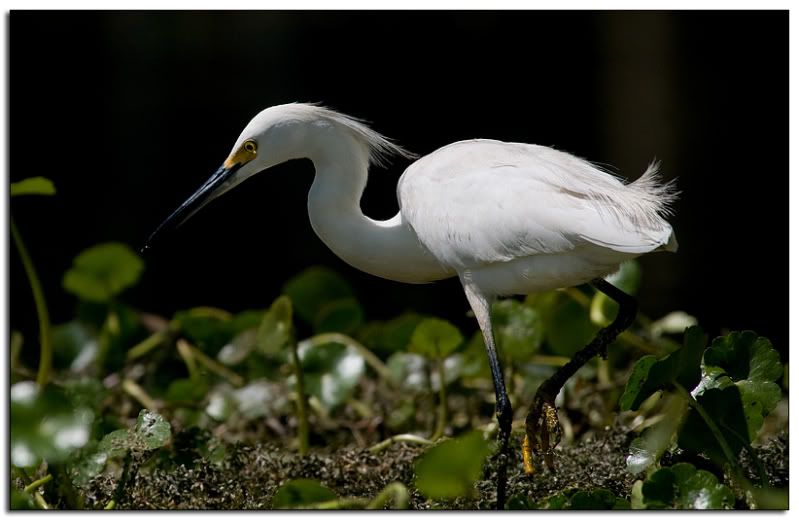 Until it decided to move on. I don't know where they have been, but maybe there were few paddlers nearby; they seemed more skittish than usual.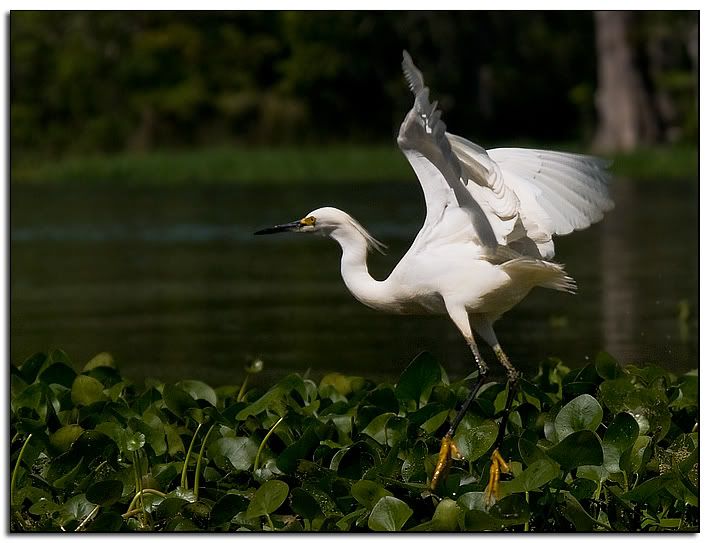 We returned to the boat ramp and paddled around the far side of Duck Island (which has not been accessible for a long time!). These three yellowlegs were lined up in a row.

Just as we were clearing the end of the island, I saw another tricolored heron perched high in a tree.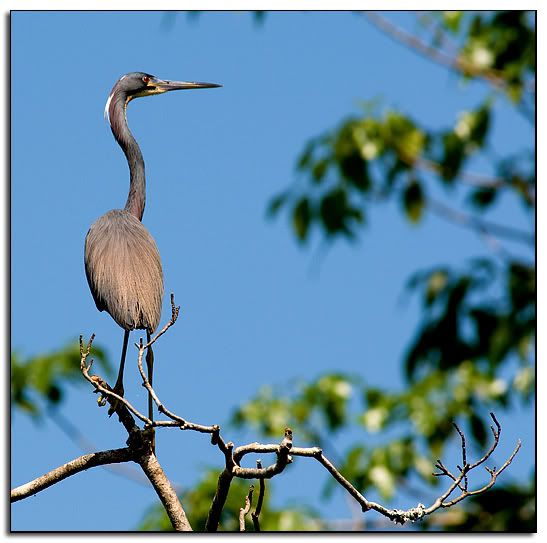 We weren't out as long as usual, but it was still fun, and what a joy to see the missing birds reappearing.
I have had to postpone my Cedar Key trip for weather reasons.....I'm kind of disappointed about that. Meanwhile, I couldn't resist the quote for this post; next month I begin teaching photography classes at the local community college. I expect to magically overcome my fear of public speaking by that time....
I'll be back when there are more photos to share! Stand by.