I dream of wayward gulls and all landless lovers,
rare moments of winter sun, peace, privacy, for everyone.
I believe that if I did not have my new little camper to get out and about in, this winter weather would have driven me batty long ago. Paddling seems like a thing of the past, and I see no opportunities in the near future. So this blog is temporarily wandering off on tangents, but only away from the kayak paddle, not birds.
I didn't get out camping this week, so I decided to take a ride out to Hagan's Cove. It was
cold
out, even in terms of Florida wimpishness. I was the only one there. I had taken a sandwich to have for lunch. I parked facing out of the boat ramp in the area you get to before the main picnic part. There I was, munching away at my sandwich, hoping an egret would come by. I saw a flock of birds coming toward me from far away. Too many to be egrets, too many and too big to be gulls. For a while I just sat and watched them approach, then decided to get the binoculars out of the little compartment in the car. Hmmm, black at the end of the wings. They could be ibis, which might make a good photo if they come closer.
They approached in a line, which is unusual for ibis, it seems they usually clump more. All of a sudden this seemed
interesting
, so I put down the sandwich and grabbed the camera and got out of the car. Look at that--white pelicans! This is fewer than half of them in that line:
I was lucky; they kept getting closer.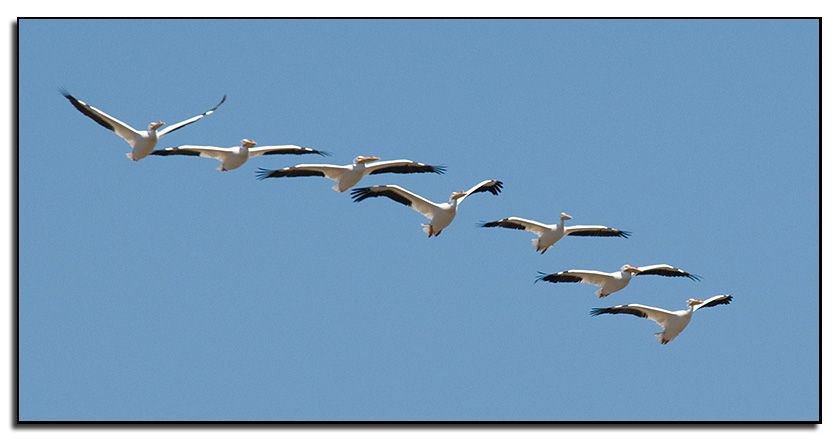 This was so exciting!--these are not that common around here, and it's very special to see them. I watched as they flew by and then headed over the trees to parts unknown.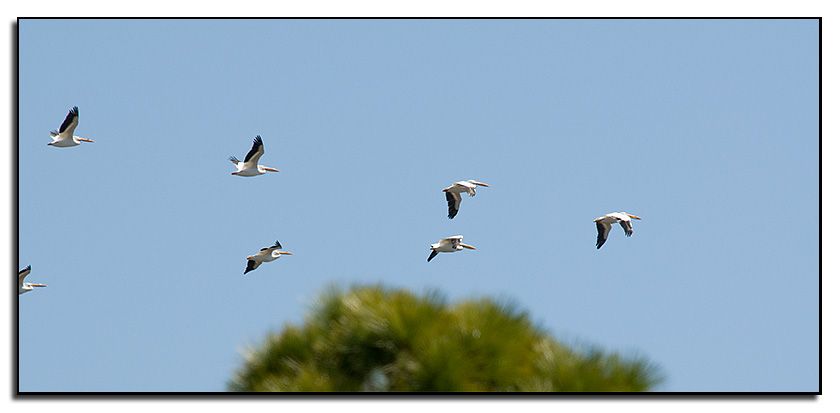 I hung around the cove for a while, just enjoying the scenery. And then I drove out slowly over the mile of dirt road to the main highway. I spotted something brown and furry over to the side of the road and stopped the car. There were two raccoons there--I haven't seen a raccoon for a long time! I couldn't take the picture through the windshield, too much glare. So I got out of the car, hoping for the best. This one stopped to look at me standing by my car.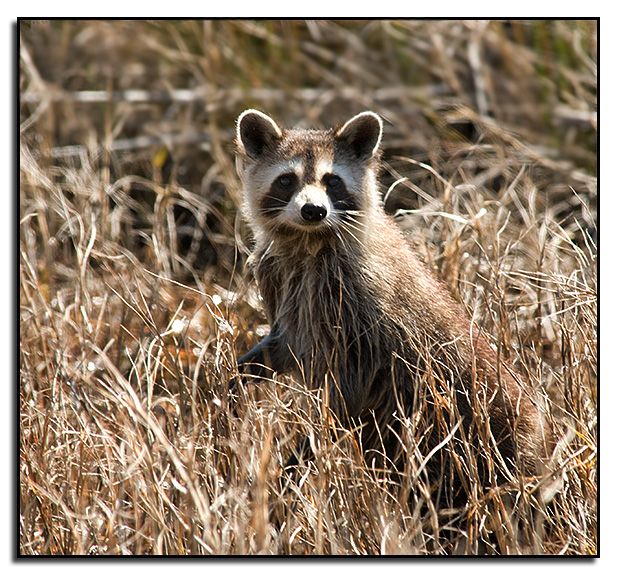 The trick to seeing wildlife here is to go
very
slowly and be observant. This egret was fishing in the grass by the road.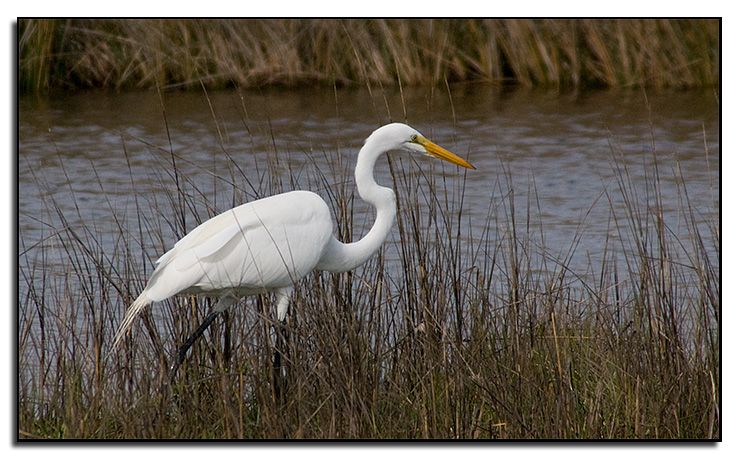 On the other side and a little further on I spotted this one on a branch, sporting some impressive breeding plumage.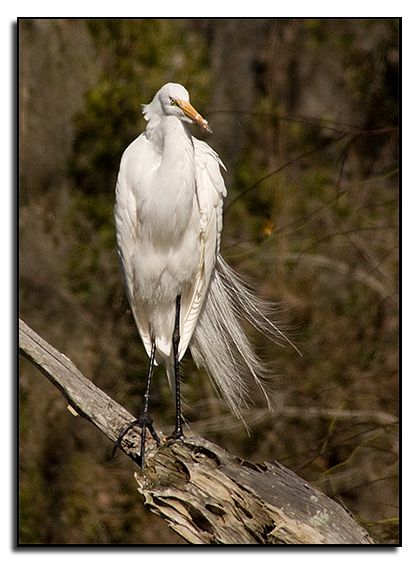 That was all for this day as far as bird spotting. Nice to get out and see them. I have high hopes for some more photos coming up soon, which, though it won't be on a paddling trip, will be posted here if they turn out ok. Stand by.