There is nothing bad from which good doesn't come.

~Unknown

I haven't been out paddling for a long time (as you may have noticed)!
Camping
has taken up a lot of time, and few trips have offered paddling opportunities and suitable weather for them. Camping is over for the season so I planned to get out paddling again.
My recent trip to the Wacissa was peaceful and pleasurable, and there were a few birds here and there (mostly moorhens and little blue herons), but it didn't whet my appetite for more, as I thought it would. I came back with only two photos to post! This may indicate a trend, which explains in advance why this blog may either become somewhat inactive for a time or will be a place that I post bird photos obtained while not paddling (as I have been doing for a while anyway). With temps hitting the 90's now, I need to be pretty motivated to make the drive to the river. I have upcoming trips planned--to a lake in Georgia early next month and later a lake in NC, and I expect that those trips will yield some proper paddling photos to post.
In the meantime, on this trip I passed this tricolored heron, a type that I did not see on my last time at this river. And between me and the bird, a gator!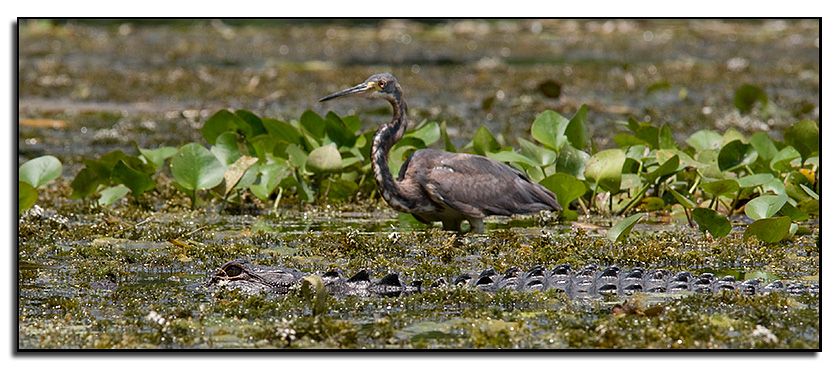 I had hoped to see baby wood ducks, though I worried I might be too late for the really small ones. The river level is still very high, and the river extends far into the woods on either bank, providing excellent privacy and shelter for a mother wood duck to raise her young. I spotted both a male and female in the channel leading to Blue Spring, but the photos were not up to par so they aren't posted here. After leaving there, however, I saw this large gathering. I wonder if these are actually a combination of adult females and growing youngsters.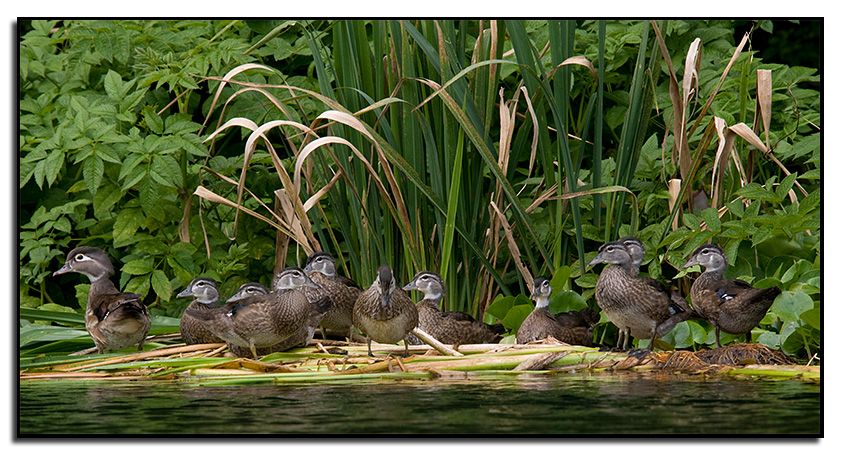 I'll be back when I have more photos to post! As always, stand by.