I can't change the direction of the wind, but I can
adjust my sails to always reach my destination.
~Jimmy Dean

It's been five years since I last paddled this lake--way too long! I rented a house right on the lake with a little beach in front, perfect for kayak launching. My friend Deb from Indiana drove down to join me for a couple of days. I got there several hours before she did. I unloaded the car and then took my water hammock down to the lake for some peaceful floating to cool off (of course it was significantly cooler and less humid than the weather I left behind). Here in Florida there are very few, if any, lakes that you would want to flop down in on a water hammock with your legs and arms dangling over the sides into the water, totally unconcerned about drifting away from the dock as the waves rock you back and forth....there's always that pesky possibility of a gator mistaking one of your limbs for a tasty treat. I floated in Santeetlah for over an hour, just occasionally making an effort to not end up in the middle of this large lake. What a joy.
Lake Santeetlah is crystal clear and, even in the heat of July, comfortably cool--not too cold, not too warm. The shoreline is 80% national forest, with no houses or other development, just woods, with a few primitive campsites available here and there. It is surrounded by mountains.
Before we begin with the photos, I want to mention that if your monitor tends to favor greens, some of these photos will likely seem oversaturated with green. The leaves were green, the water was green, the shoreline reflections were green. There's not much I can do about how that green appears on your screen except hope it isn't too bizarre. It's
really
green around there!
Here is the view from the porch of the vacation rental: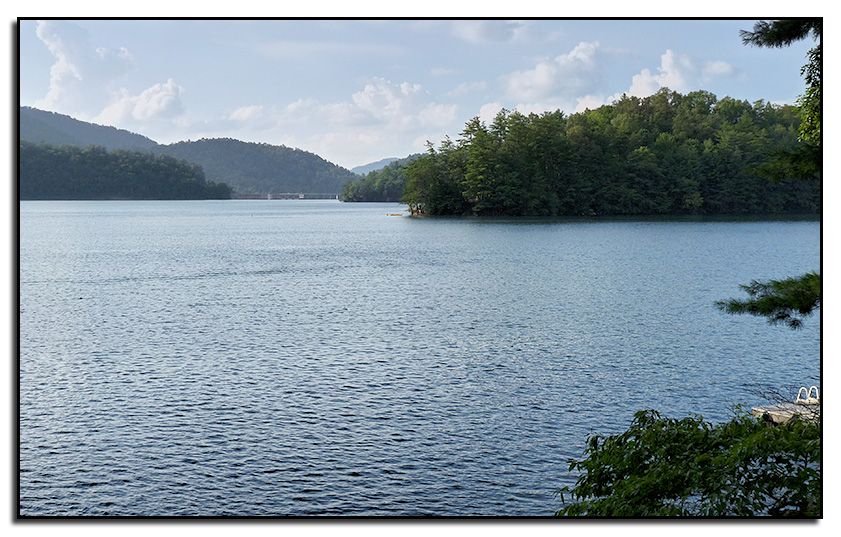 Deb arrived safe and sound. The following morning we headed out paddling. We quickly left the houses and docks behind and had only woods and mountains around us.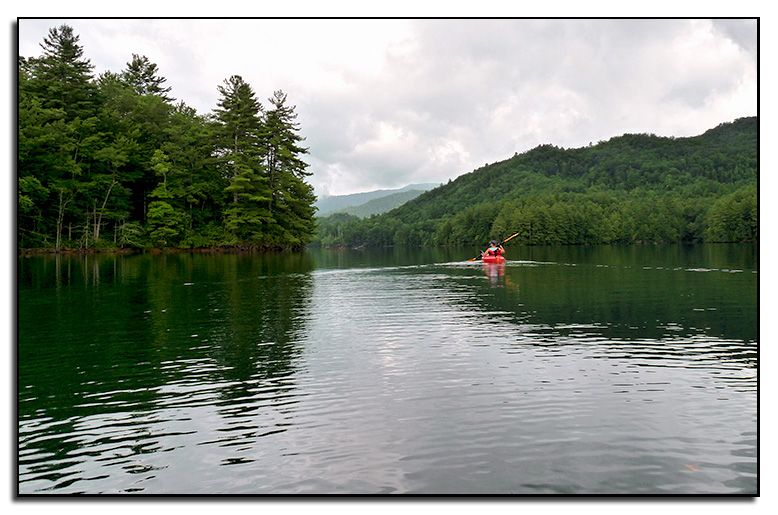 This lake has many coves and narrow fingers to explore. We followed along the shoreline, making our way generally clockwise. We came to an area that showed signs of being one of those campsites; there were remnants of a campfire laid out near the water. In most places the bottom of the lake rises gradually and so it's simple to get out of the boat. So we got out there. We had found a styrofoam "noodle" along the edge prior to getting to this point. We took turns using the noodle for flotation and our life vests (which we were both pleased to find would actually support us while floating....good to know....), and were in the water for quite a while. Suddenly we heard a loud splash, and a chocolate lab started swimming toward us. A woman had come walking down a trail carrying a tent and two bag chairs. Evidently you can set up your stuff at one of these primitive sites early, as a way of reserving it. She was going to be camping there the next night with two others and had come in to claim the spot. We talked for a while, she set up her tent and left. We paddled out shortly afterward.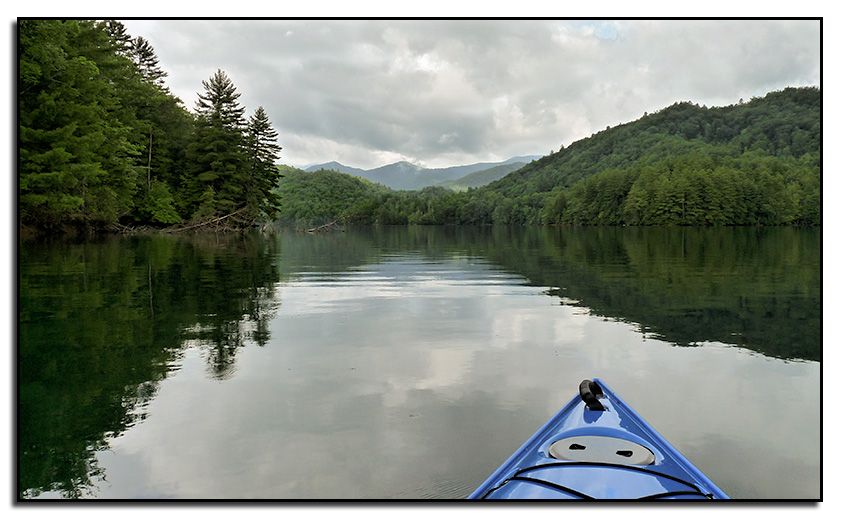 This lake has water-skiers, jet skis, and other motorized traffic on it, but they don't tend to come into the coves, so we had no trouble from them. Aside from their wakes, the lake was very smooth and very easy to paddle. Smelled good, too.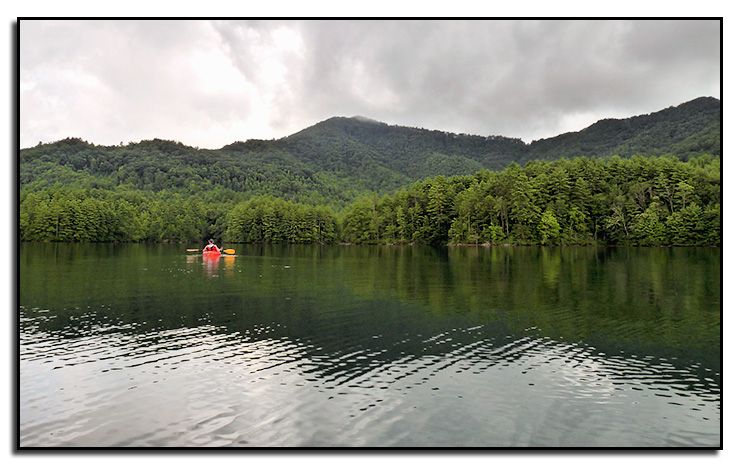 Back at the house, we had a pretty sunset that night.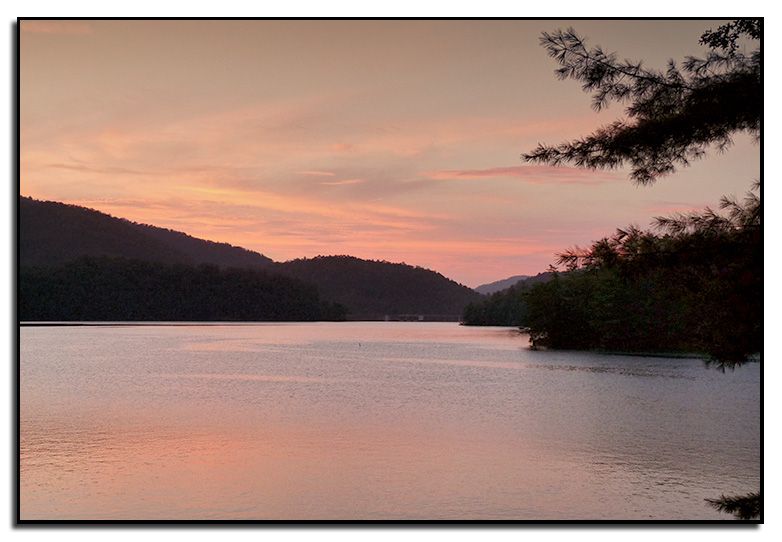 The next day we headed out to paddle Calderwood Lake, about 15 miles away. There isn't a lot of info with photos out there about Calderwood, so I have decided to post all that separately, so that anyone specifically interested only in the Calderwood post, coming from a Google search, doesn't need to page through all the Santeetlah stuff to get there. The Calderwood post follows this one (or, if you are only seeing this post on your browser page, it's
here
).
On our way back from Calderwood, we stopped at a scenic overlook with a view of Santeetlah. It was fairly well obscured by the growing trees, but still scenic.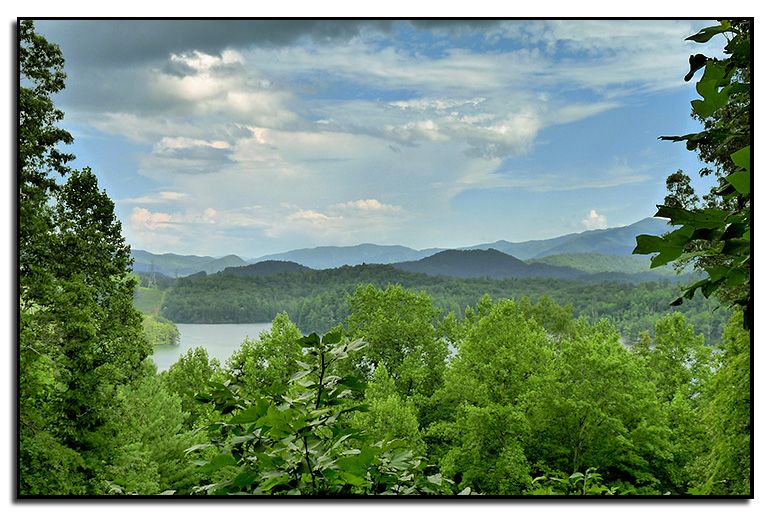 Deb left after those two days. I decided to take a drive along the Cherohala Skyway, which is similar to the Blue Ridge Parkway, only shorter. There are several overlooks you can pull into, each one marked as to whether it provides a hiking trail, picnic area, or photo opportunity (or all three). There was a place to pull over en route to the actual Skyway that offered another, less obscured, view of the lake.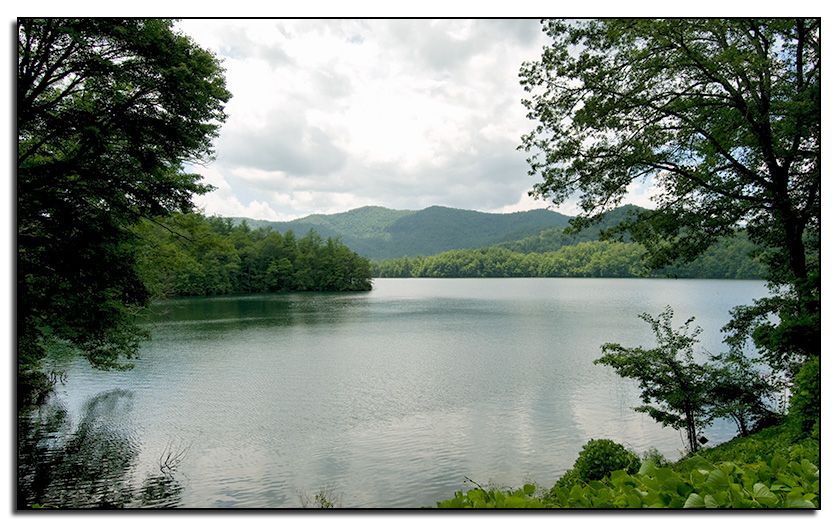 I drove for several miles, stopping now and then. I reached an overlook that offered both a hiking trail and a picnic table, so I stopped to have the lunch I had packed. There were some pretty orange flowers near the picnic table (I'm about as clueless about flower names as I am about songbird identification).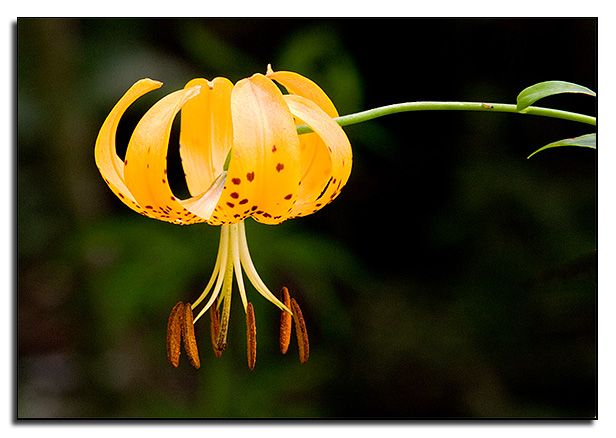 I took the hiking trail to the overlook, which was, again, nearly totally obscured by new tree growth. On the way back, I noticed how full and verdant the woods to my left looked. I have been wanting to get a photo of just greenery to print in a large size, mat, and frame, and this seemed like a good opportunity for that. This is my favorite of the bunch that I took: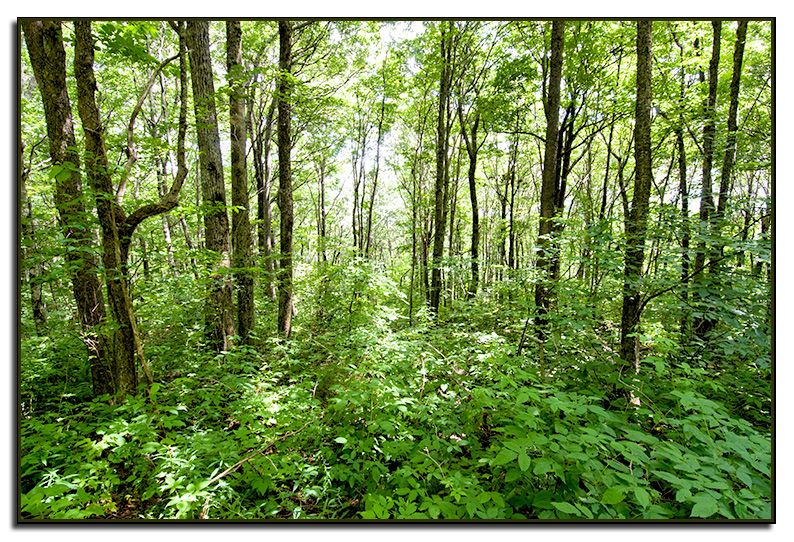 I continued on. This was the view at an overlook: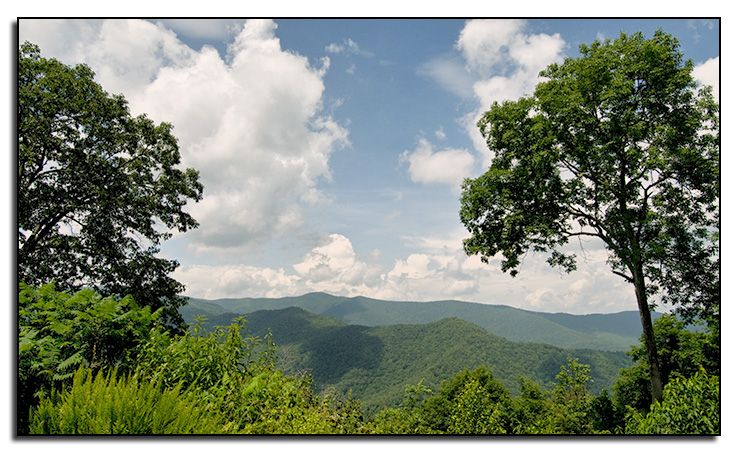 It was getting late and so I decided to turn around at the next overlook. Shortly before the turn-in, I saw this view off to the right side. I pulled into the overlook and walked back to capture this, my last photo on the Skyway:
Lake Santeetlah is a fantastic lake any time of the year, but particularly nice for a Floridian in summer. Cool temps and low humidity, no biting insects, no gators in the water. I know I will be going back next summer... In the meantime, check out the Calderwood post after this one.
If you are going to be in the Robbinsville area and would like to paddle this lake, I know of two public access points (I'm sure there are many). There is a marina north of town---head out 129 about 7 miles from town until you come to a set of two signs that say Lake Santeetlah and Thunderbird Mountain and turn where they indicate. The marina is a right turn just ahead; you will be able to see it when you have the choice of turning right or left. You can also head up 143 toward the Cherohala Skyway (turn off 129 at the Chevron gas station about 2-3 miles north of town). There is a really nice little public access boat ramp on the right that is in a very quiet cove.
Since our days are all going to over 95 degrees as far as the forecast predicts, it could be a while before the next post! Stand by.