Absence of evidence is not evidence of absence.

Dr. Carl Sagan

Long time no post! I have indeed been outdoors for the last few months, but on a bike or in a campground instead of on the river. Yesterday was a beautiful Saturday and DH and I decided to take the kayaks to the river.
Beautiful, but windy! It was blowing upstream, so the usual drift to Blue Spring was an effort that I am feeling today in my unaccustomed-to-paddling shoulders! Of course, it made the trip back upstream to the boat ramp go very quickly.
We thought that despite the wind, the river would be crowded on such a pretty day. However, there were only two cars in the lot when we got there, and we saw only two other boats, both powerboats. There were also surprisingly few birds on the river.
We ducked into the Blue Spring inlet to escape the wind and look around. This little gator was sunning on a log: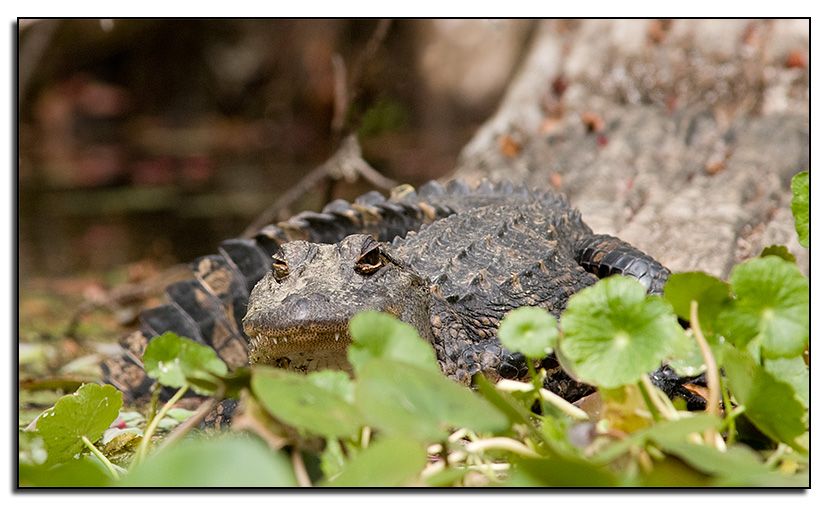 We spent a lot of time at the spring just meandering around looking into the water and into the woods. And then back to the river to face the wind for a little longer.
On the way back to the ramp I saw this turtle, who was also enjoying the warm sunshine.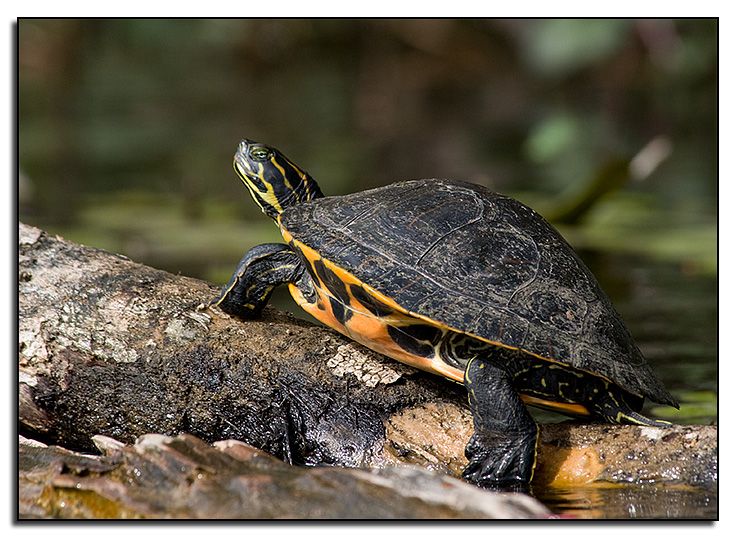 As I said, there were very few birds, and the ones that were there were very shy; they may have been just passing through. So I was surprised to drift (quickly) past this green heron, who had just caught some lunch, and have it not fly off.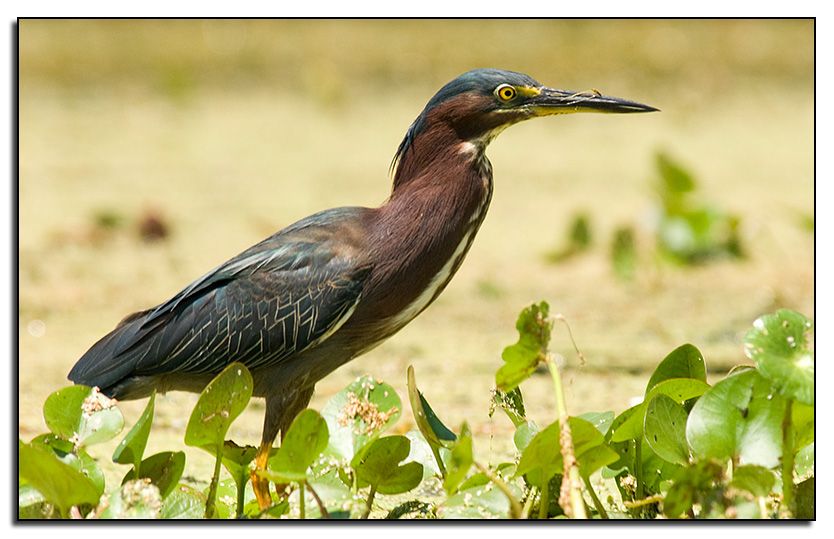 As we continued upstream I was considering whether or not to post this trip, since I had only gotten three photos. And then ahead and on the other side of the river I saw what looked like the distinctive white markings of a male wood duck's head. Hmmm, that could be interesting. So I ruddered the kayak over that way (no need to paddle, the wind was providing the forward momentum!). It was pair of woodies, swimming around near the edge.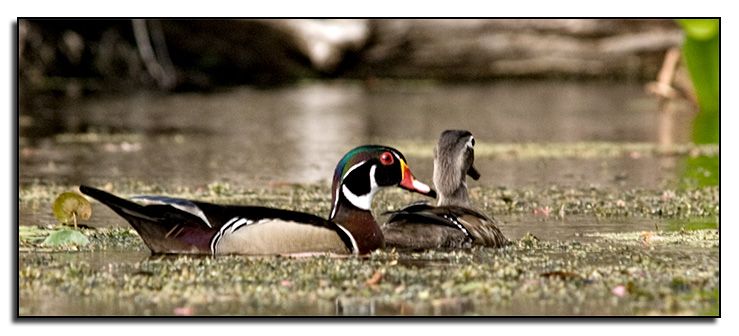 I took many, many photos of them, particularly the male, and decided to finish this post with a short wood duck study: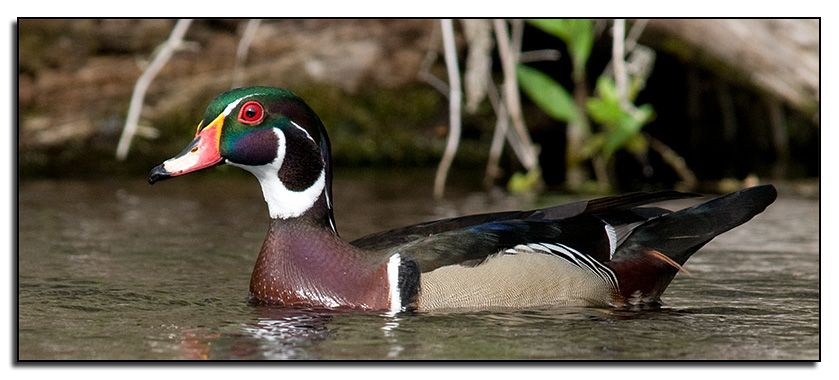 ---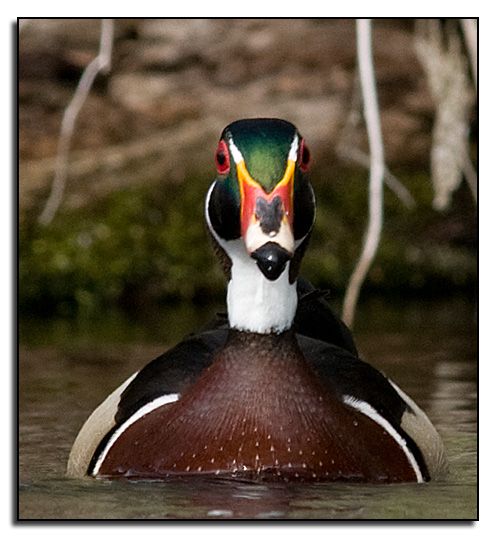 ---
This is still prime camping season and ideal bike-riding weather, so it may be a while until my next paddling trip, but I
am
still getting out on the water now and then! Stand by.