The desire to fly is an idea handed down to us
by our ancestors who...looked enviously on the birds
soaring freely through space...on the infinite highway of the air.
~Wilbur Wright

DH and I decided to put up with the airboat fest that is the Wacissa on a Saturday and so we loaded up the boats and headed for the river.
And it was very loud.
But
the birds were out, there was a slight breeze at times to cool us, the water level was good, and the current very light. And the swallowtail kites were riding the thermals and circling over us for much of the trip.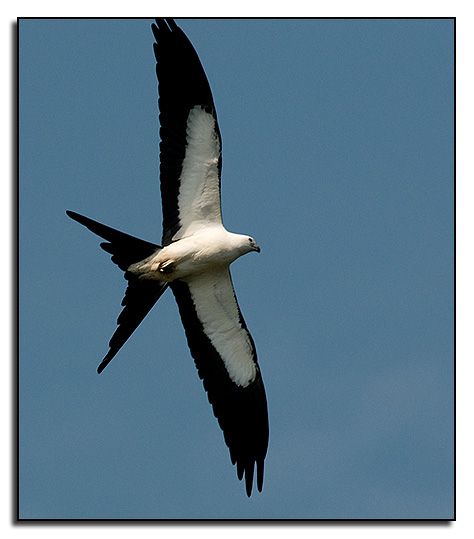 ---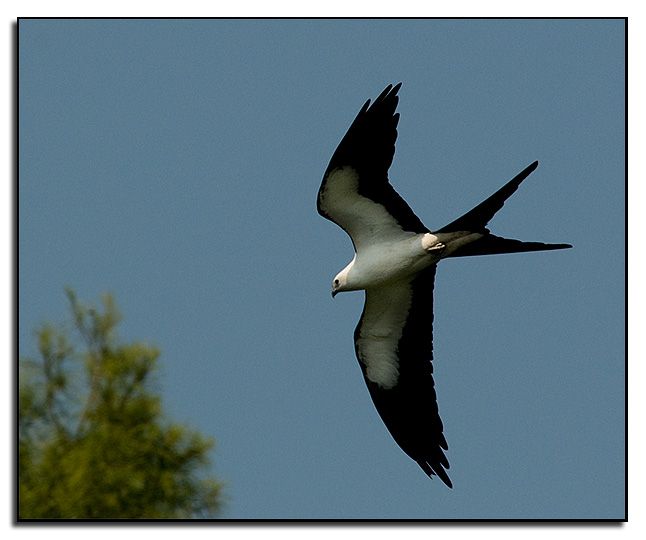 And the snowy egrets! It seems like they have been mostly absent for the last couple of years but they are back!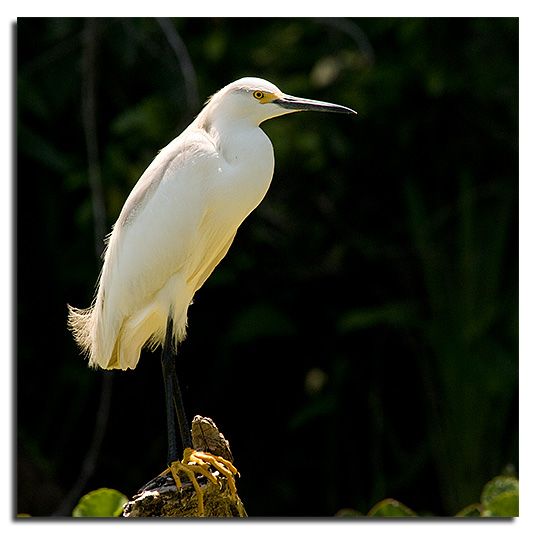 This one was fishing in the greenery as we drifted by.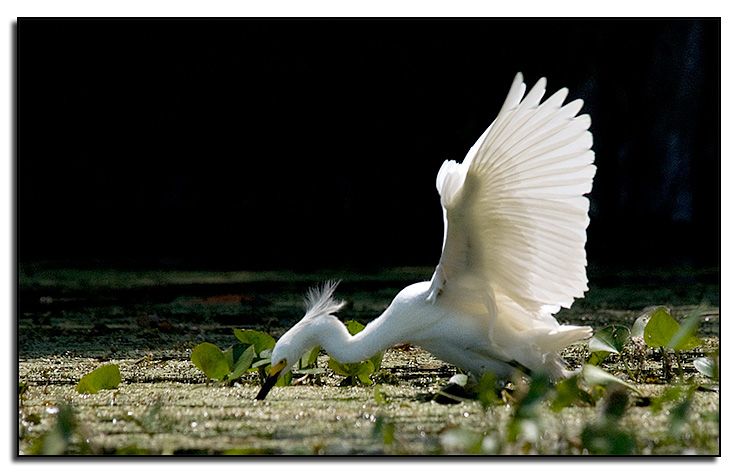 ---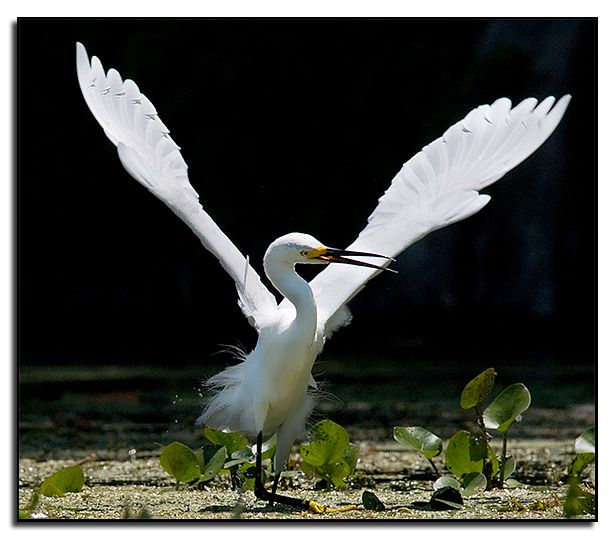 Once we passed Blue Spring, there were few other boaters on the river and for the most part it was very quiet and peaceful. Smelled good, too. I saw a few night herons flying back and forth across the water before we finally came to one perched in a tree.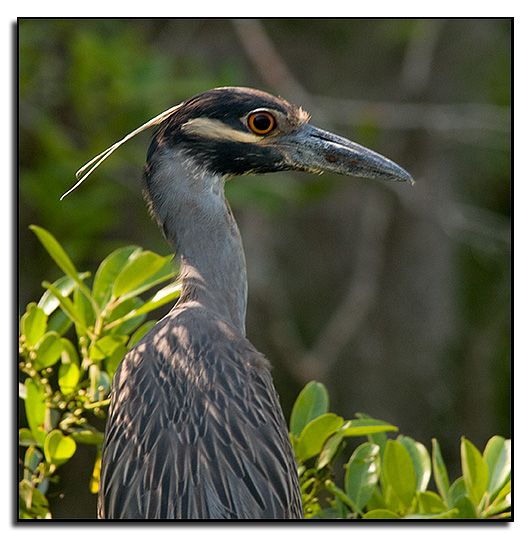 The juvenile little blue herons are in the process of changing color from the white feathers they are born with to the dark gray-blue ones of adults.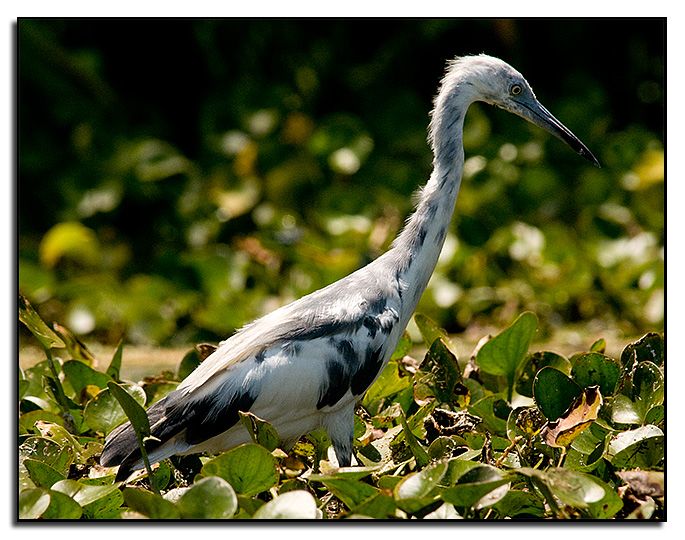 ---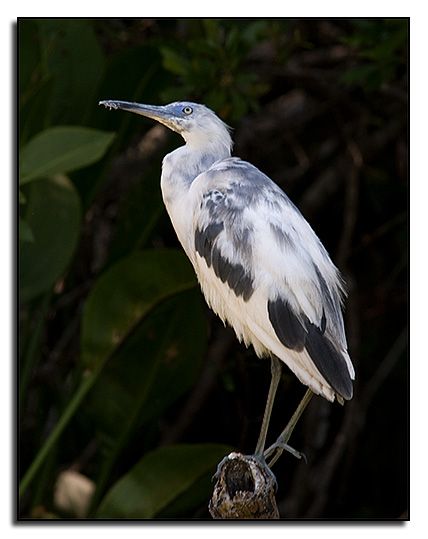 I only saw one great blue heron; it was at Duck Island near the boat ramp and too far away to photograph. We passed a family of wood ducks--Mom, Dad, and the babies, but they saw us coming as well and ducked into the reeds. We also saw a few large great egrets. This one was posing.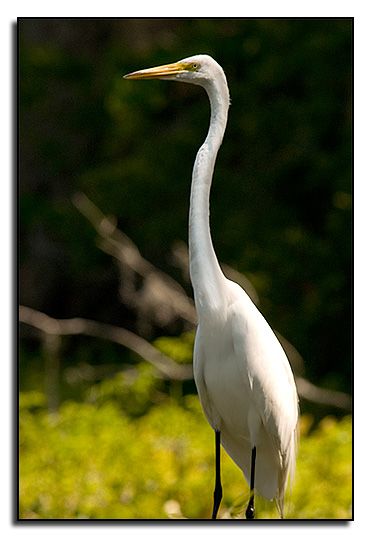 We turned around after drifting downstream about two and a half miles. We were approaching another great egret (the same one?), which took off as we got close.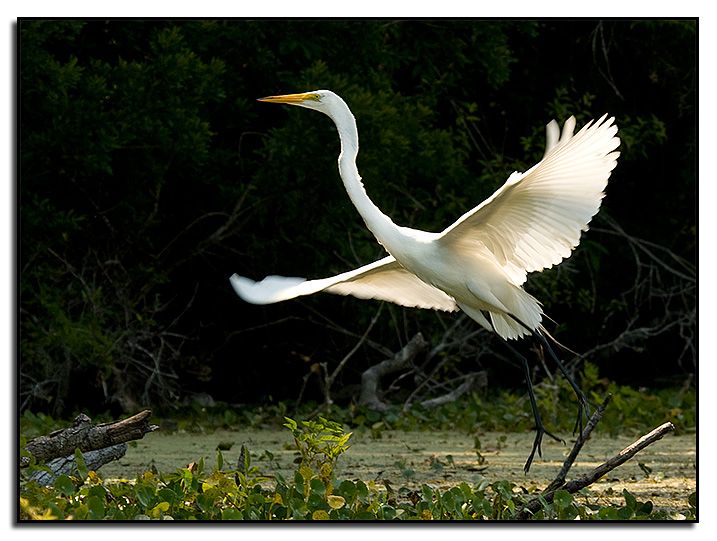 The kites continued to circle overhead. This one dropped down close as it whizzed by, making for a bit of a blurred action image...
This was the first paddling trip for a long time. My winter and spring were taken up with camping, which led now and then to bird photos that would fit well on this blog (those posts are on the
camping blog
). While I prefer the cooler weather for paddling, I will hopefully spend some more time on this river in the summer months to come. Stand by.