Delicious autumn! My very soul is wedded to it,
and if I were a bird I would fly about the earth
seeking the successive autumns.
~George Eliot
First, you may have noticed that I have appended the title of this blog. My paddling is still on a bit of a hiatus, but the bird photography isn't, and I tend to want to put those photos here, even though they were not taken from the kayak. So I have just extended the parameters of this blog, and now those photos will have a proper home.
DH and I went to the St. Marks Wildlife Refuge yesterday, as we often do on Saturdays. Too hot for biking, but tolerable for a walk.
We were astounded to see 5 roseate spoonbills in the pond near the lighthouse. I knew that they had appeared before at this time of year, but reports were always from dawn sightings. This was at about 1:30. They were at the far side from the road, so we quickly walked over to that area. Two women had taken advantage of the low water level in the pond and had walked off the path and onto the (wet, mucky) sand at the edge, which put them very close to the spoonbills. So of course we went down there, too.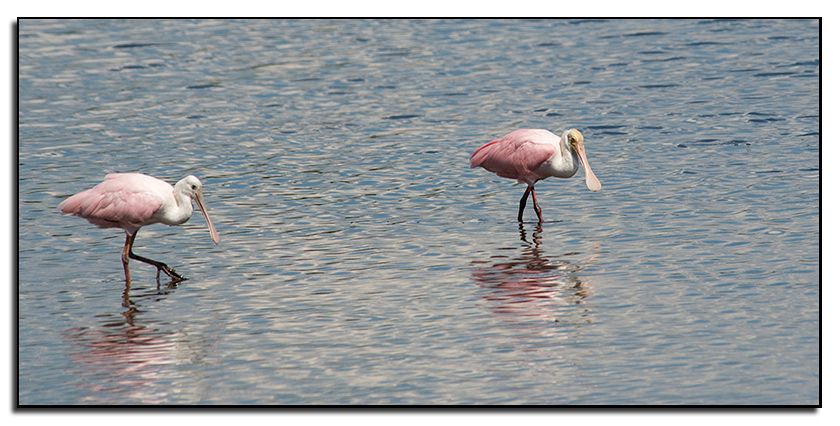 The birds did not seem to mind our presence at all, and in fact two of them eventually fell asleep, bills over their backs, while we were there. The others continued to feed in the shallow water.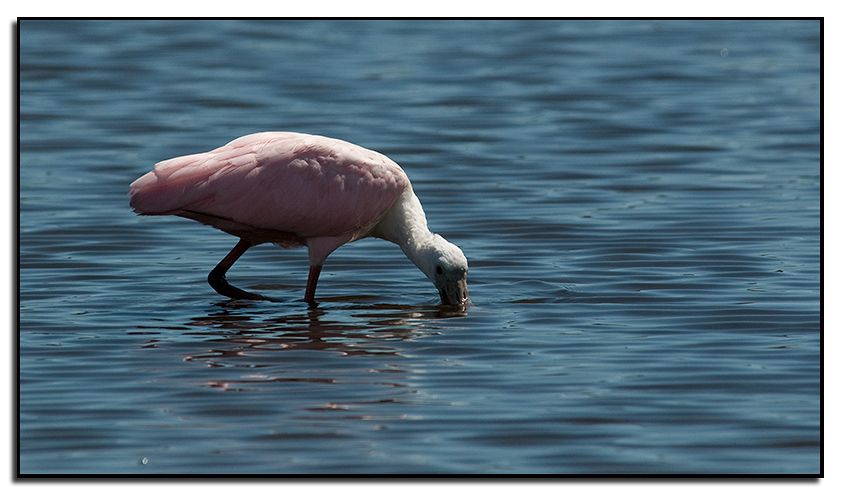 DH had never seen spoonbills other than in the photos I have brought home from Sanibel and Cedar Key, so this was wonderful.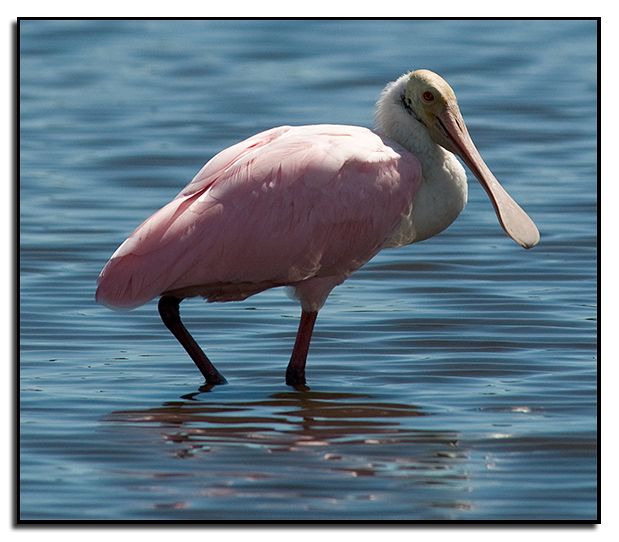 ---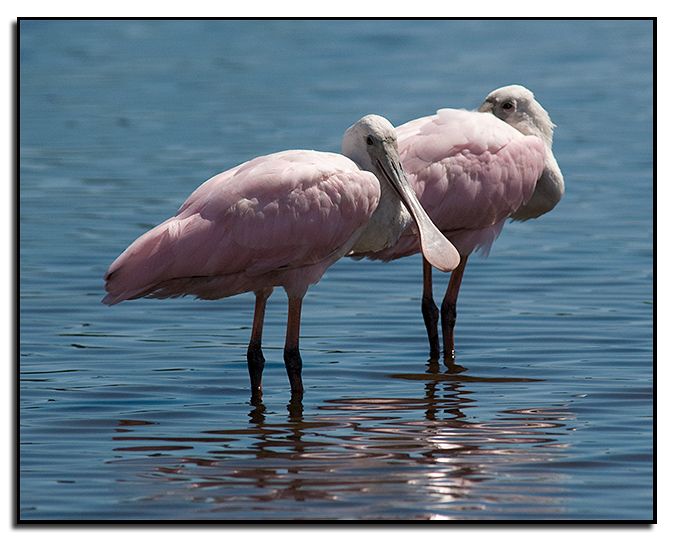 The pond was full of different types of birds. Little sandpipers (?) gathered around the spoonbills.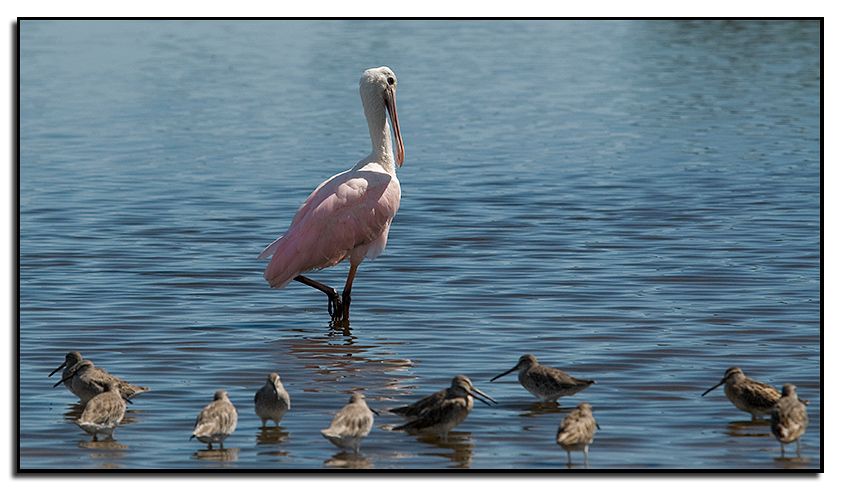 There were hundreds of gull/tern-type birds in the middle of the pond. While we were watching the spoonies, they all took off, flew in a tight circle, and settled back exactly where they had been. I'm not sure what the point of that was.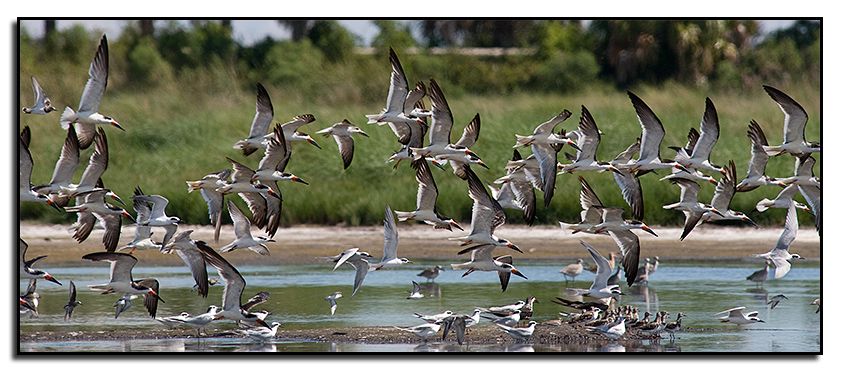 On our way to the spoonbills, we passed the pilings that pelicans like, and the pelicans were lined up on them. Once we had finished gawking at the spoonbills, we headed back there to see them.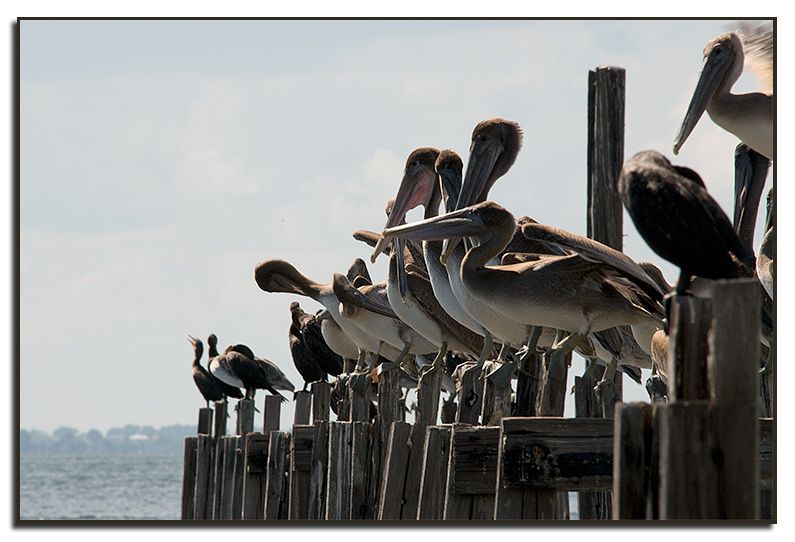 This one was soaring overhead for a while, watching the water. They have such an amazing wingspread.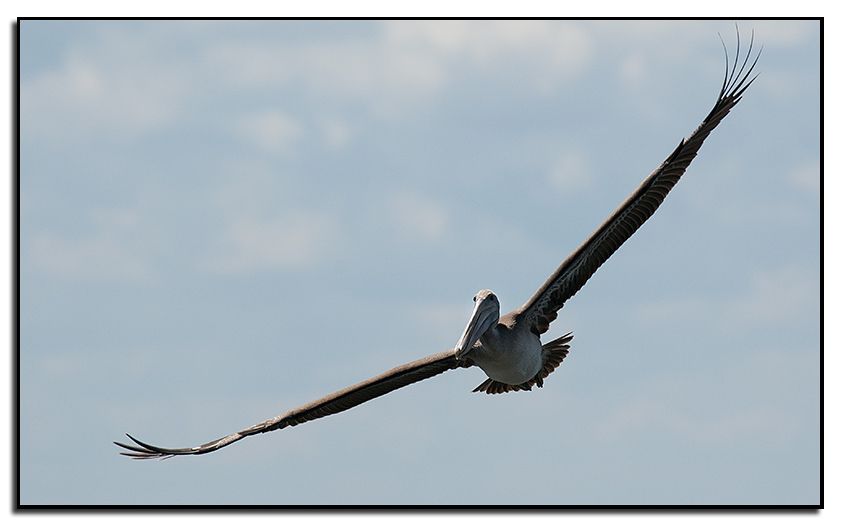 Spotted something of interest...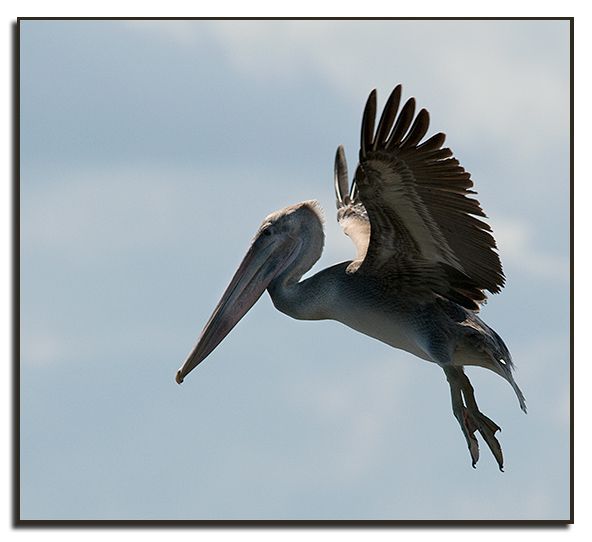 And so it came in for a landing.
Little bit of a hop to slow itself down...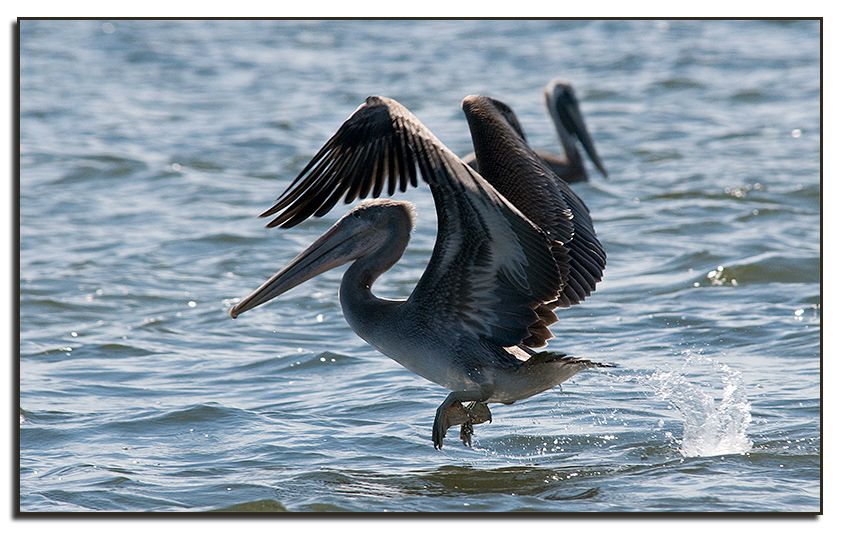 and it's down!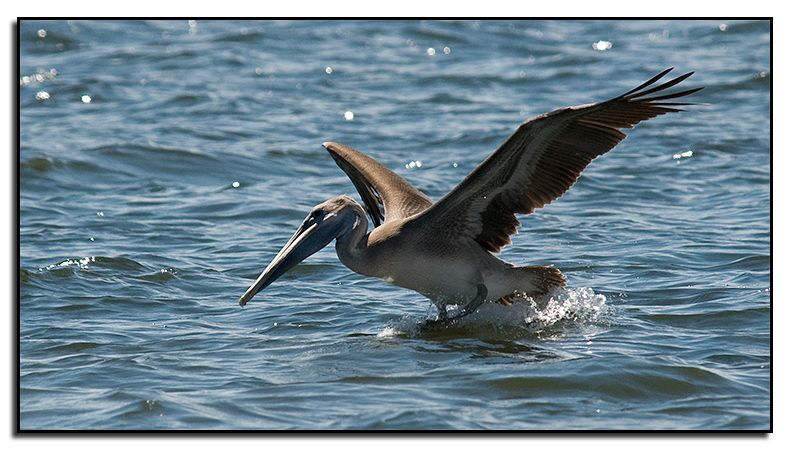 While I was standing on the sandy strip of land at the water taking those, a cute little sandpiper-like bird (as usual, I don't know exactly what this is) landed nearly at my feet and started walking along the shoreline.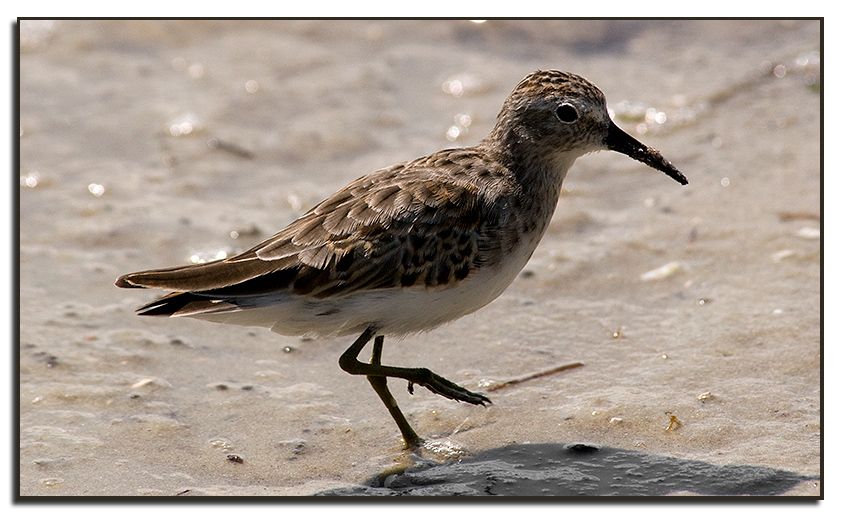 We left the Gulf area and drove to one of the ponds alongside the road to have a snack. Monarch butterfly time is approaching (when they stop at the refuge in huge numbers on their migration south, commemorated by the Monarch Festival), but for now there were just many, many Gulf Frittilaries flitting about.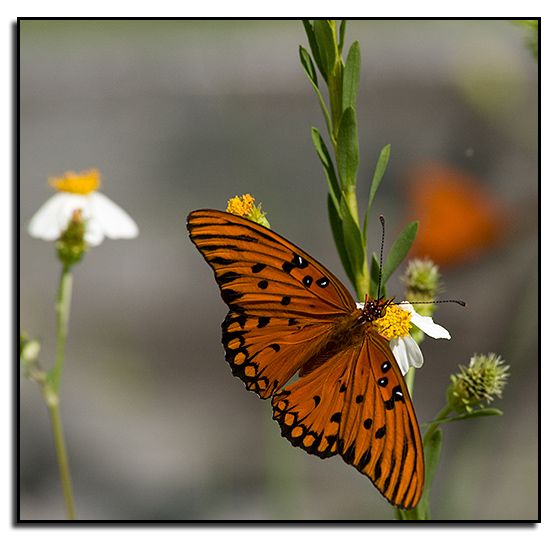 ---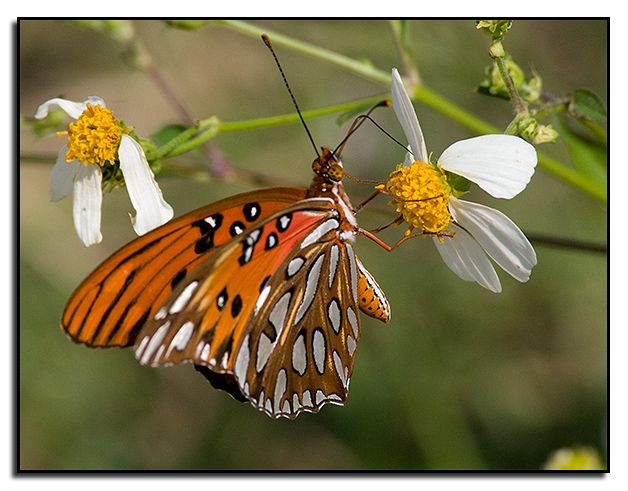 There was a group of snowy egrets in the water. The photo was kind of bland, but I liked the general look of it, so I decided to simply make it painting-like (which is kind of what it resembled in the first place).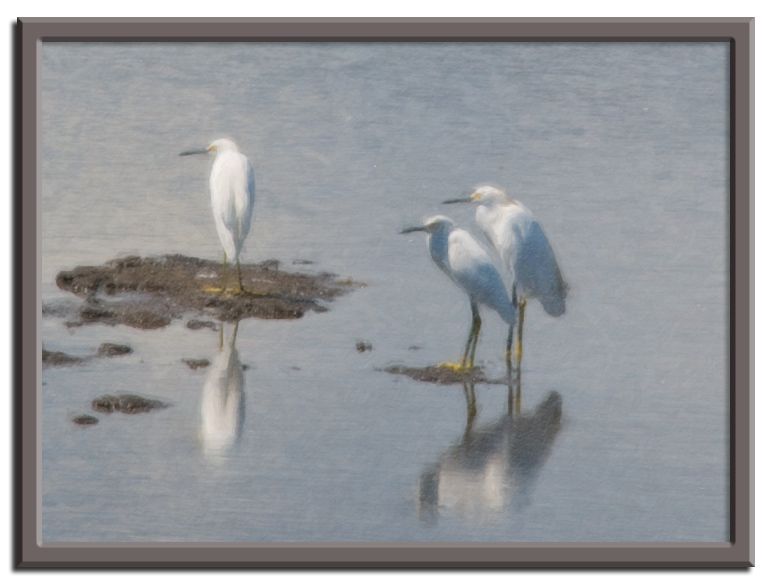 Hopefully this blog will go back to being active, now that I have decided to widen its scope beyond just paddling photos. While our weather hasn't cooled at all, eventually it has to (doesn't it?) and perhaps I will get back to paddling. Regardless, there will always be birds to photograph. Stand by.