To find the universal elements enough; to find the air and the water
exhilarating; to be refreshed by a morning walk or
an evening saunter... to be thrilled by
the stars at night; to be elated over
a bird's nest or a wildflower in spring -
these are some of the rewards of the simple life.
This was my third trip to the rookery; I missed last year. I was lucky for the first time to make this visit after eggs had hatched in one of the nests (I'll probably get back again later to see more hatchlings). Since these little egrets are the main difference between this post and others from the rookery, let's start with them.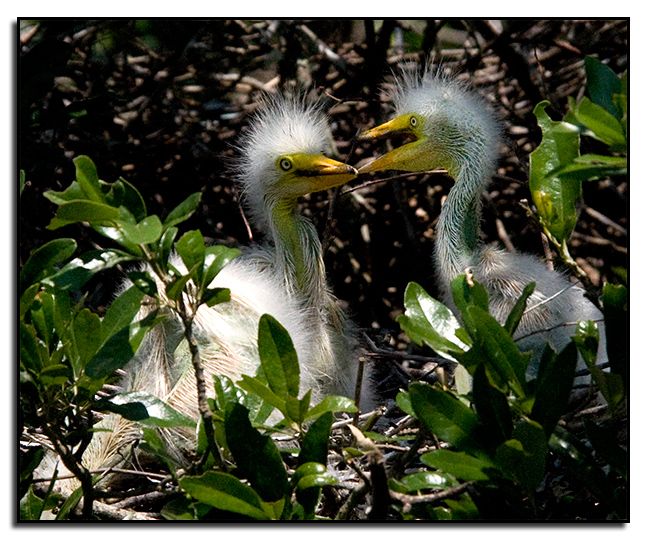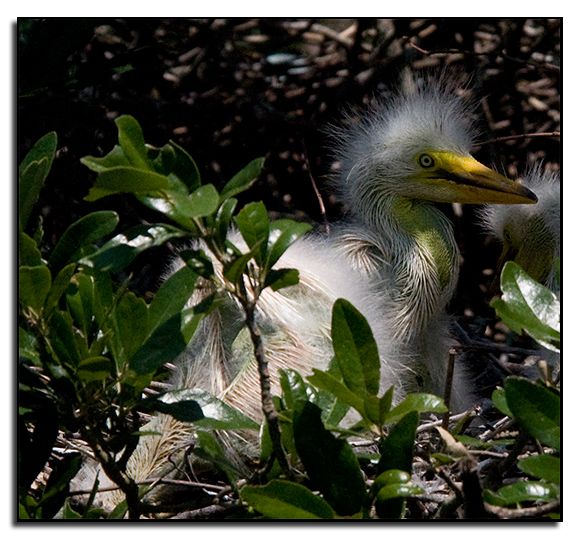 And then it was feeding time, you can see the adult's beak coming down at the top of the photo.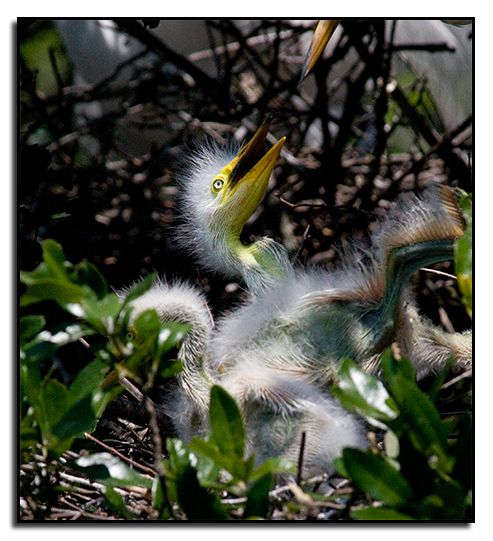 I don't know if it shows up in the photos at this size, but I was so interested to see that the babies' bodies were pretty much green! Camouflage?
The rookery was filled with birds--many egrets in addition to wood storks, roseate spoonbills, tricolored herons, and snowy egrets. I didn't see any night herons or green herons on this trip, perhaps they will show up later. The ones without hatchlings were busy building nests and putting on mating displays. This snowy was very busy flying back and forth getting sticks for its nest: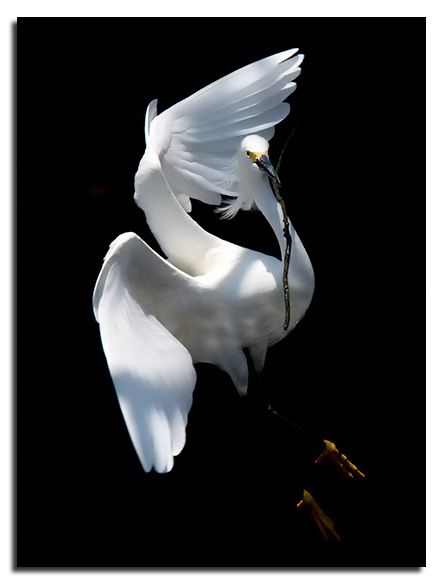 ---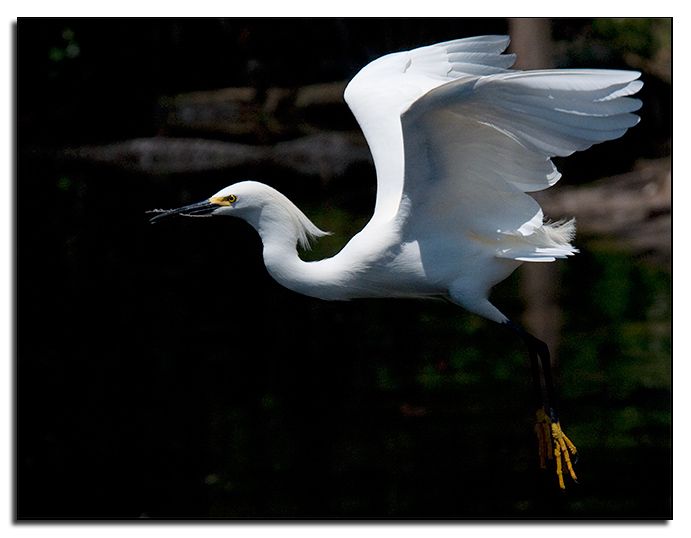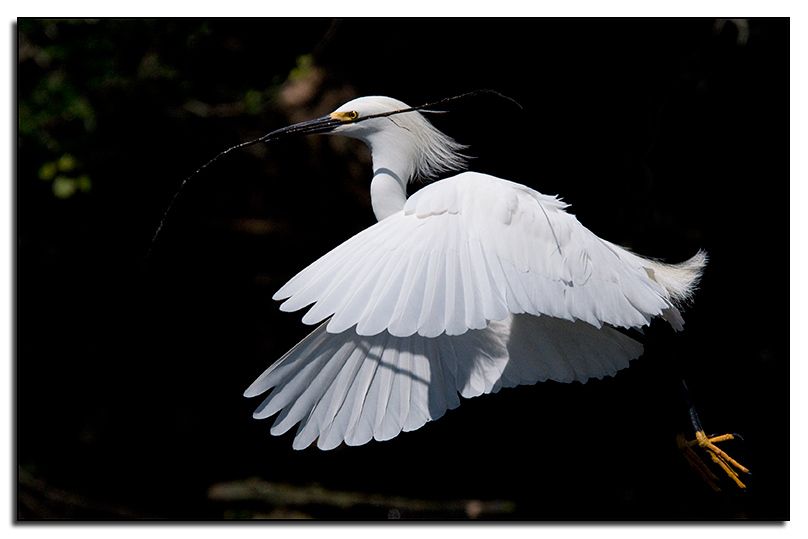 And he gets back to his nest area with it.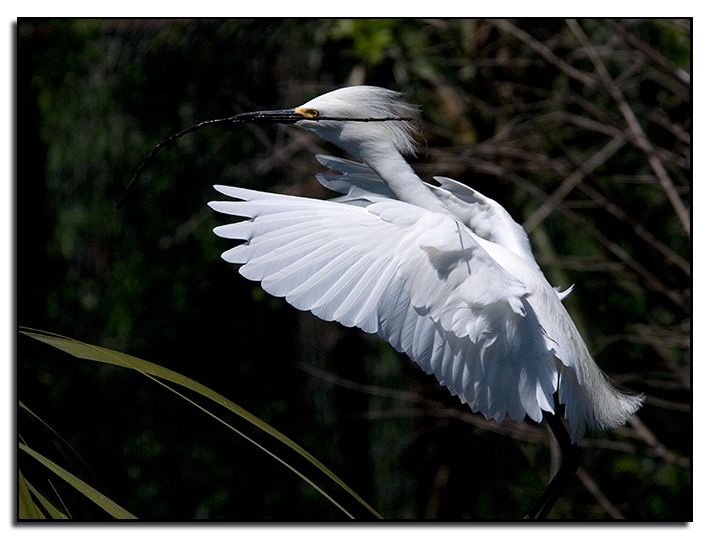 This wood stork watched me watching them.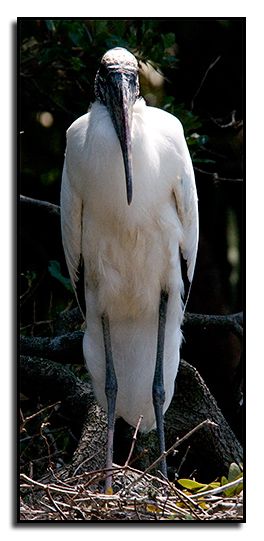 An egret returns to its mate in its nest,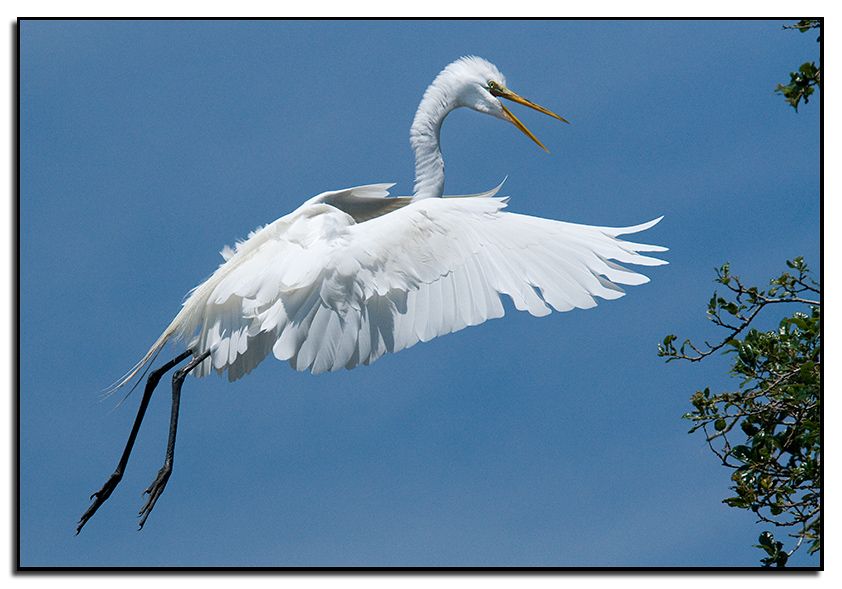 and gets the usual fussy reception when it gets there.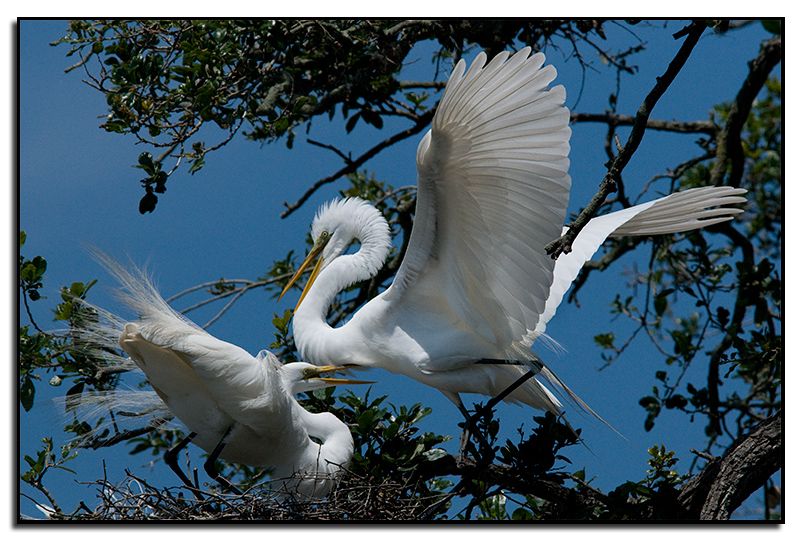 On both of my previous trips, the spoonbills were nesting far on the other side of the water and mostly out of view. I was pleasantly surprised to find this time that they were building their nests all along the boardwalk, within a few feet of arm's reach.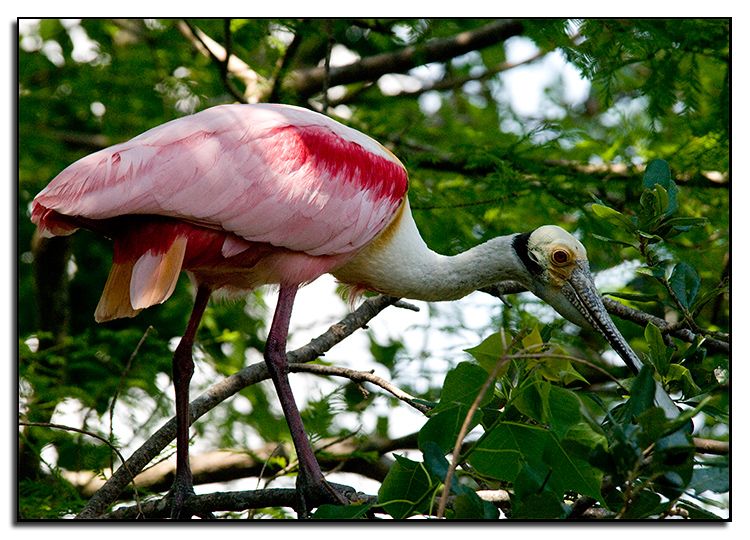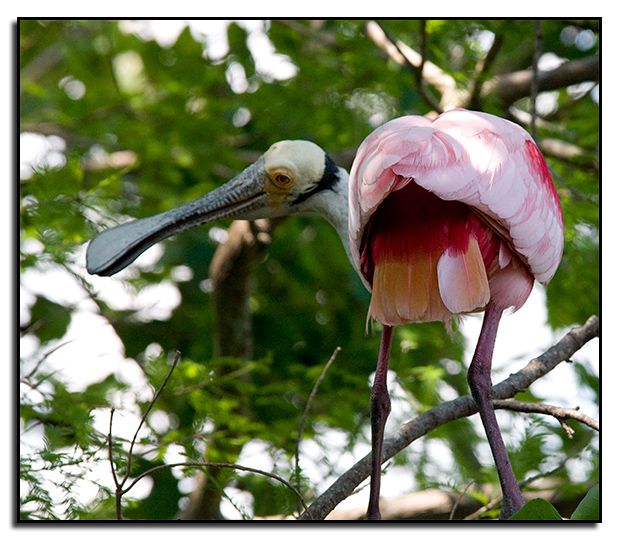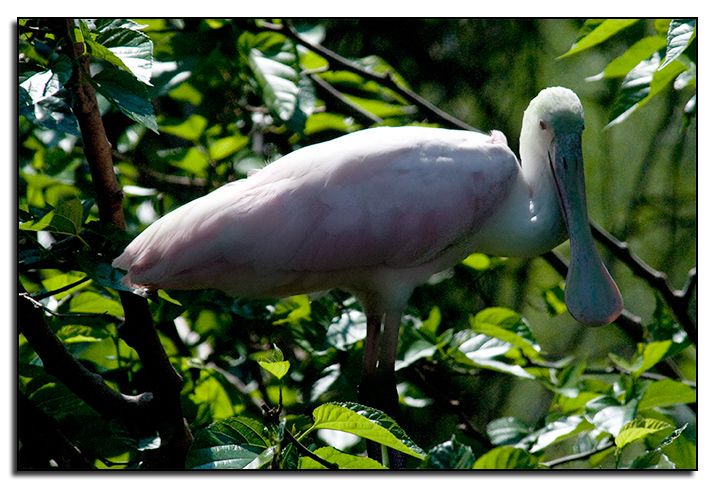 This one watched from high in a tree: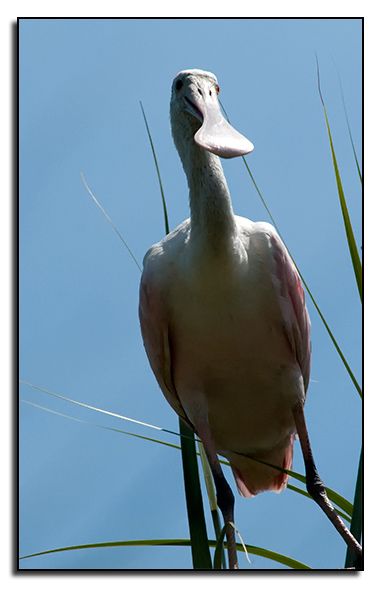 Of course the egrets all have their breeding plumage, long wispy feathers extending down their backs. They are all absolutely stunning.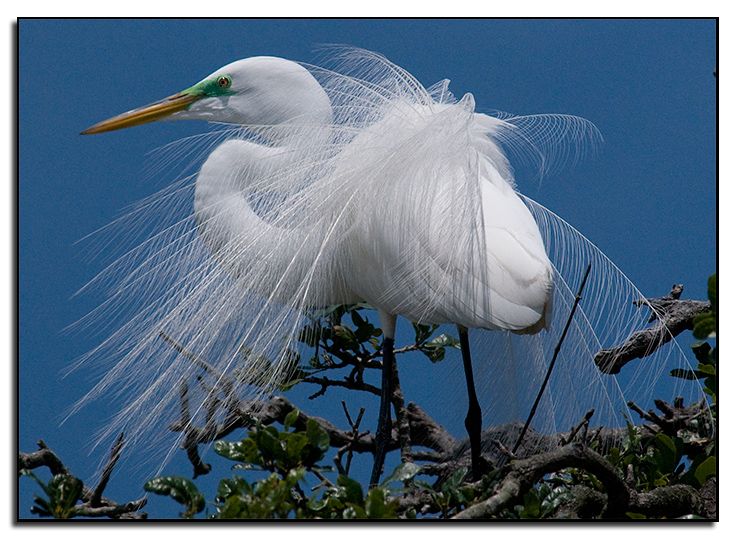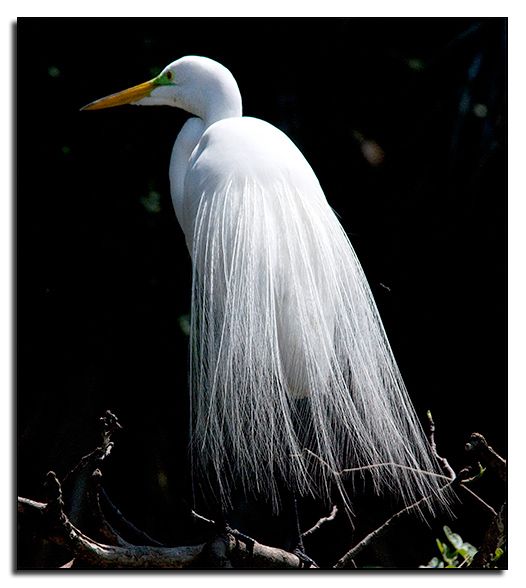 This one was doing the mating dance: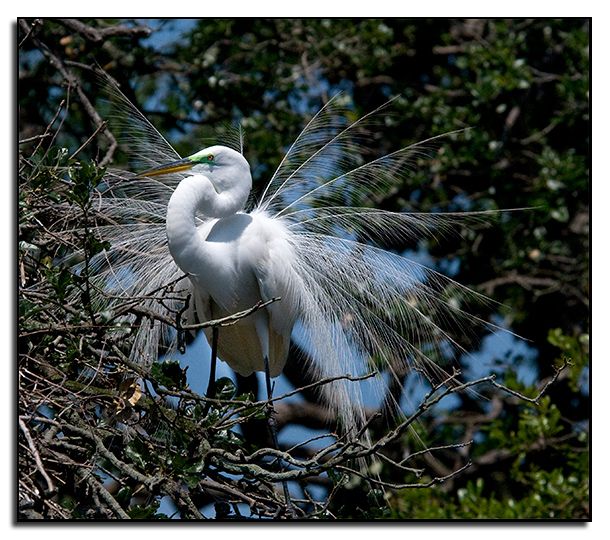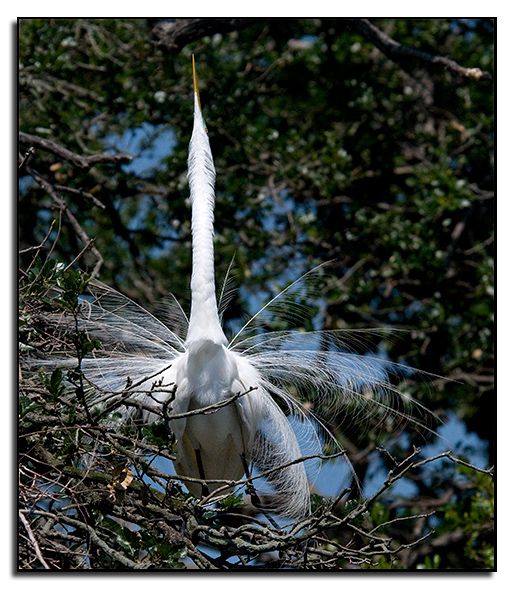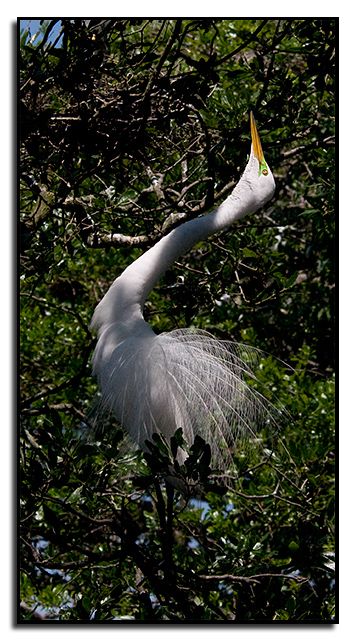 This snowy was perched looking very fluffy.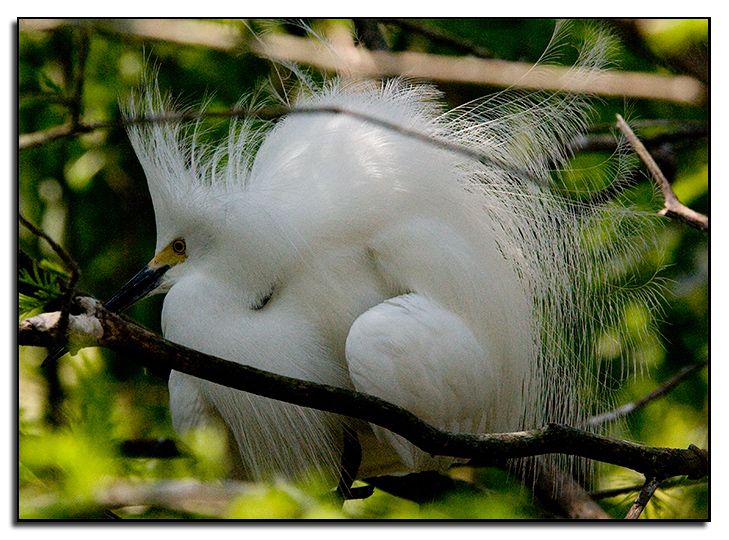 Here comes a snowy walking down the branch --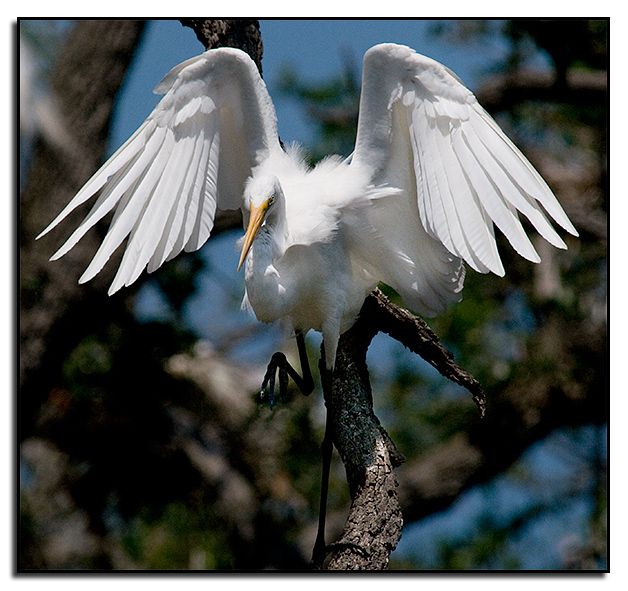 It's so great to be so close to them! I took quite a few photos that are basically portraits of the birds.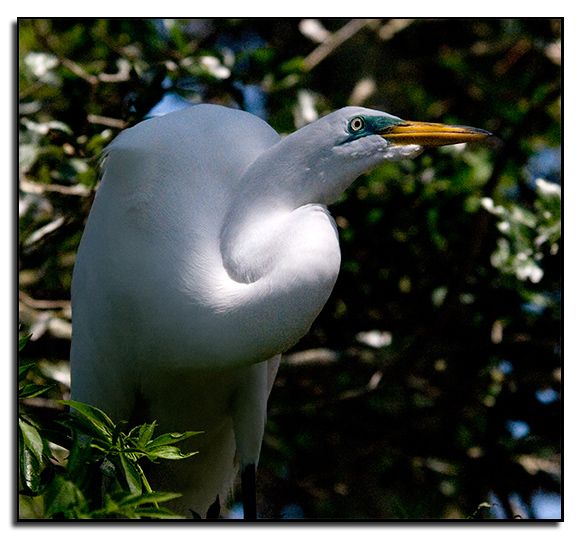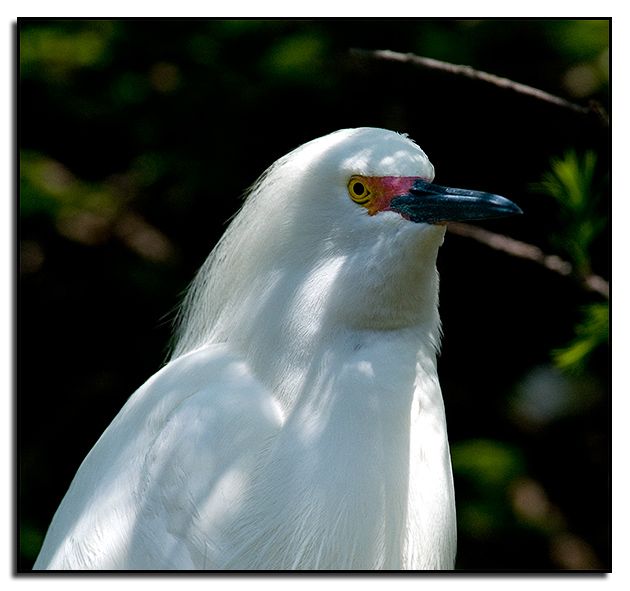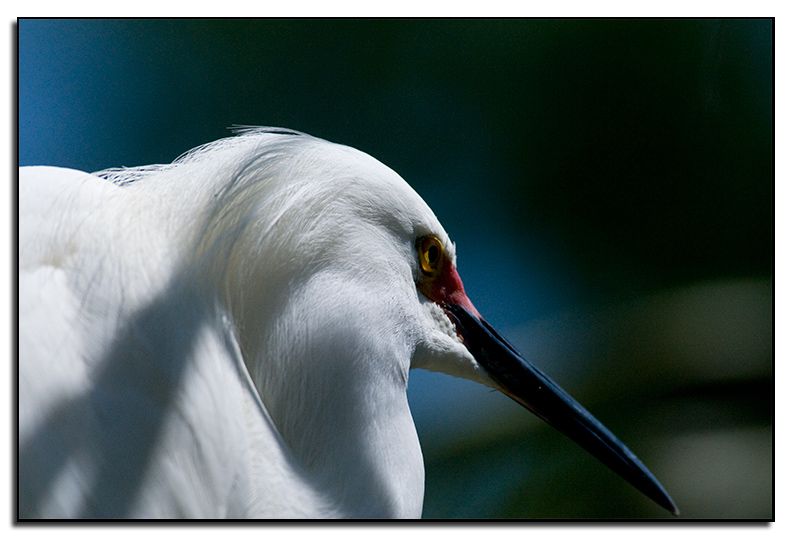 The tricolored herons were mostly sitting on nests obscured by leaves and branches. This one was very displeased about another heron that was getting a little too close.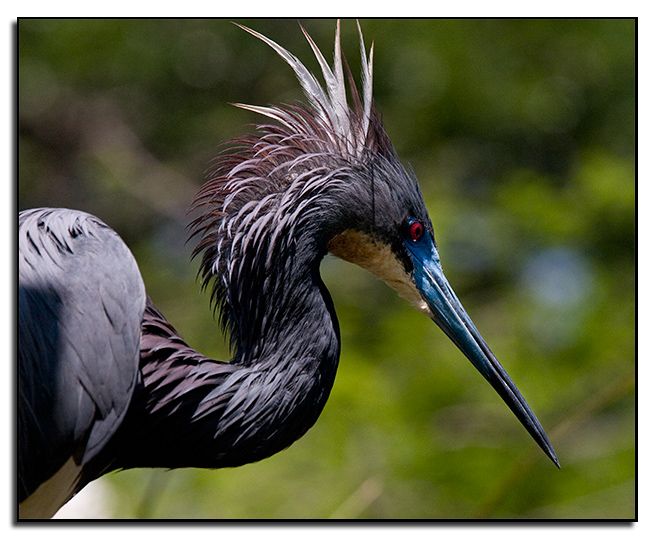 It was another great trip to the rookery, and hopefully not my last for this spring. Stand by.