April prepares her green
traffic light, and the world
thinks Go.
~Christopher Morley
Well, it was time for my annual trip to the Alligator Farm in St. Augustine to visit the birds in the rookery there. I lucked out on the weather and missed the rain by one day. As usual, I took over 100 photos, which I pared down to 30, which I then reduced by a few for posting here. Despite all that culling, this is still a very image-intensive post.
The great egrets had chicks of varying ages. The snowy egrets had eggs but no chicks yet. The wood storks had some chicks. I couldn't tell what was in the roseate spoonbill nests as they were very high up in the trees. The little blue herons did not appear to have any chicks and I did not see any eggs in their nests.
Many of the egrets were still in the breeding stage, and most had their breeding plumage and bright green nares (area around the eyes on the beak). This is one of my favorite photos of the day, as it shows the plumage, but also the egrets in the background.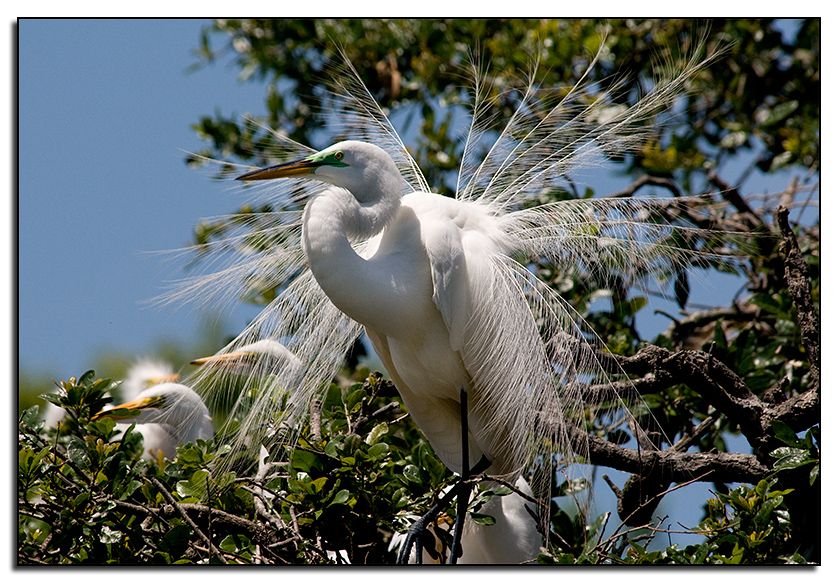 And of course there were many chicks with their parents...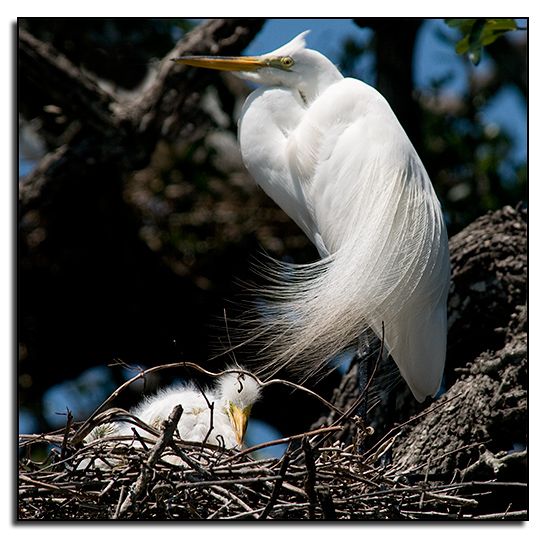 I watched this wood stork head back to the nest with a nice leafy branch: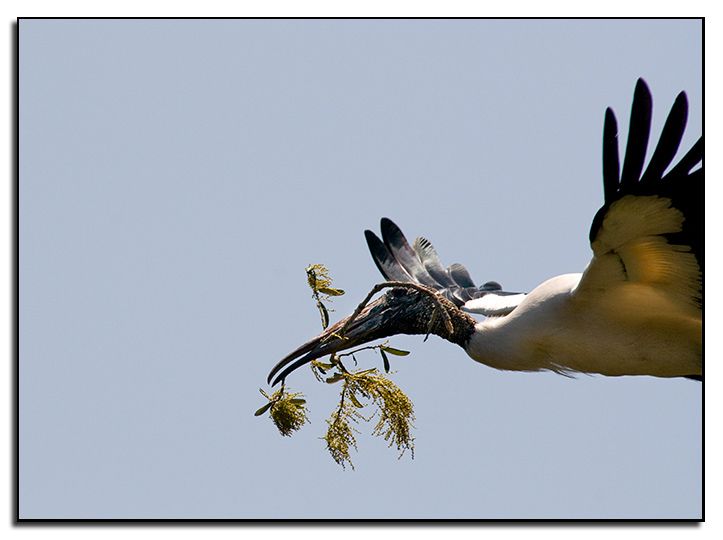 ---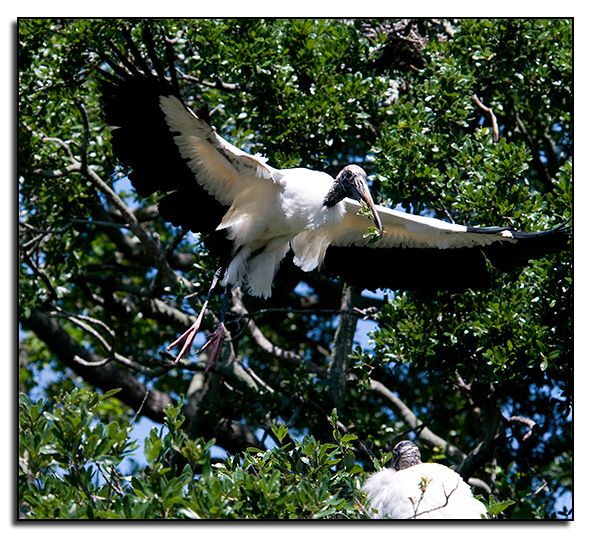 --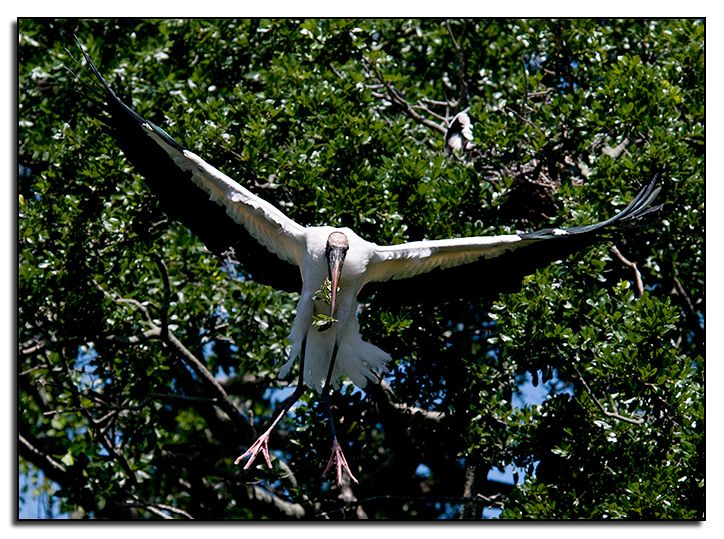 And then off it goes to find more...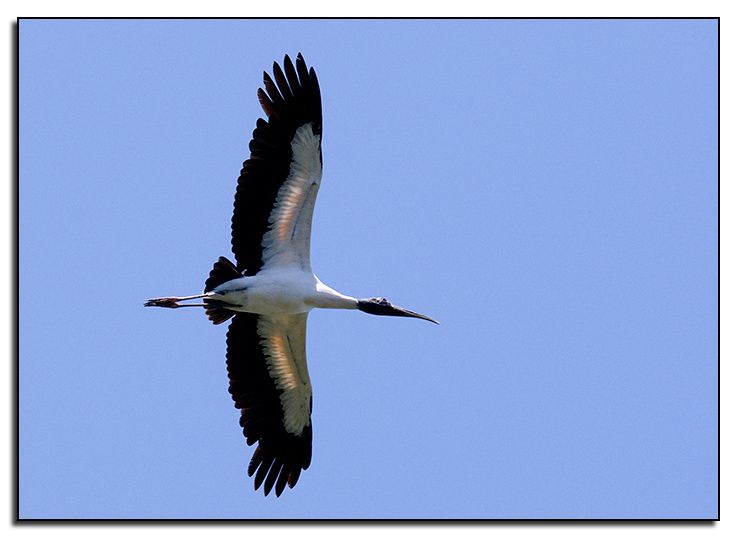 These chicks were left waiting while Mom or Dad (in background) fly off on an errand...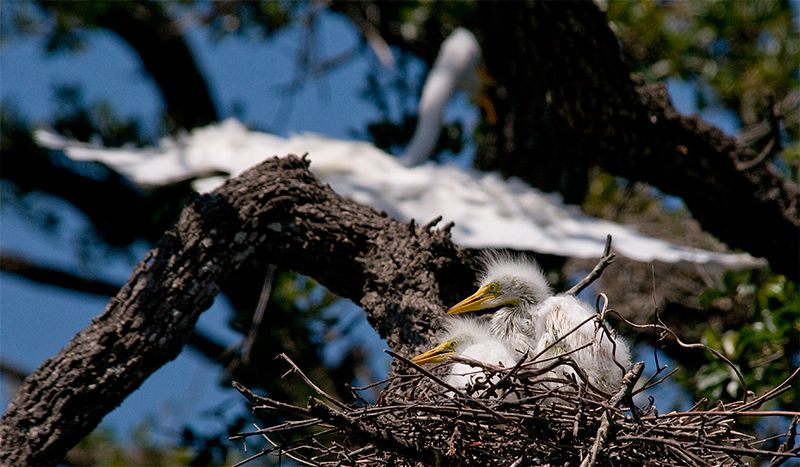 This little snowy egret was sitting on a couple of blue eggs.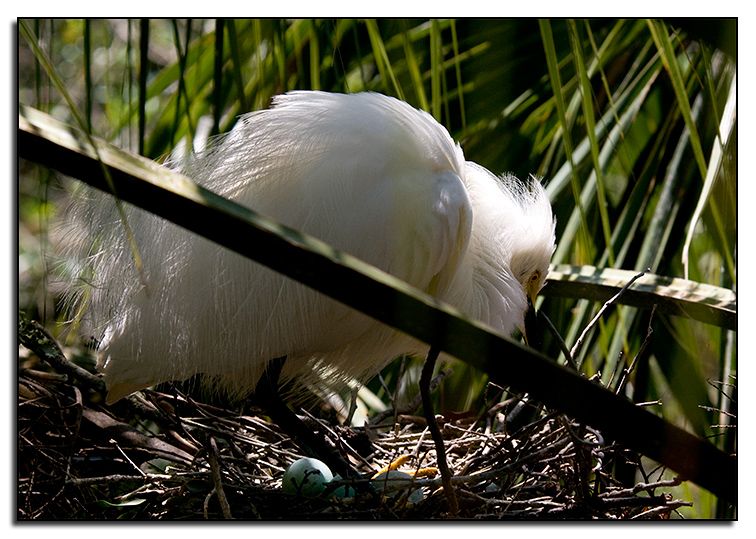 These two chicks were waiting patiently in their nest: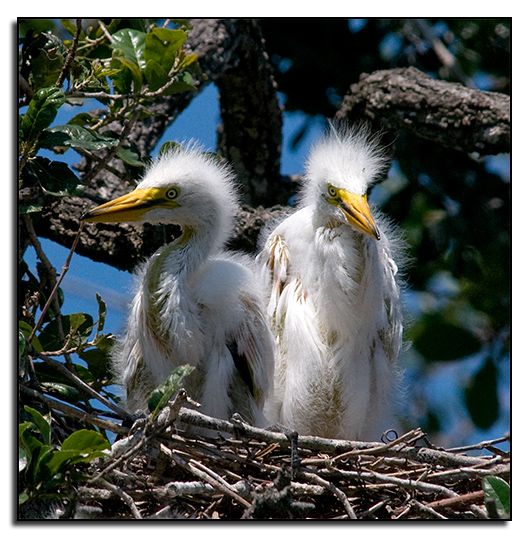 until it got boring. Look! I can fly!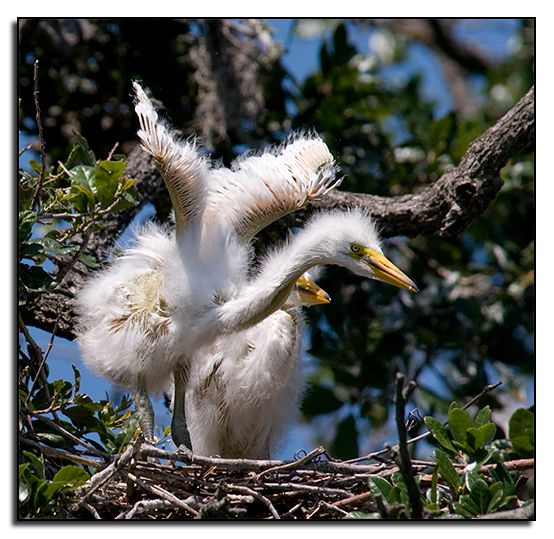 That was actually kind of scary to watch. This rookery exists because the many, many (many) alligators in the water below these trees keep the birds safe from critters. However, sometimes these little chicks fall (or are pushed by siblings) out of their nests, only to be an alligator snack. Luckily none met that fate while I was there.
I waited a long time for these wood stork chicks to wake up from napping and show themselves, but no such luck. Only the parents...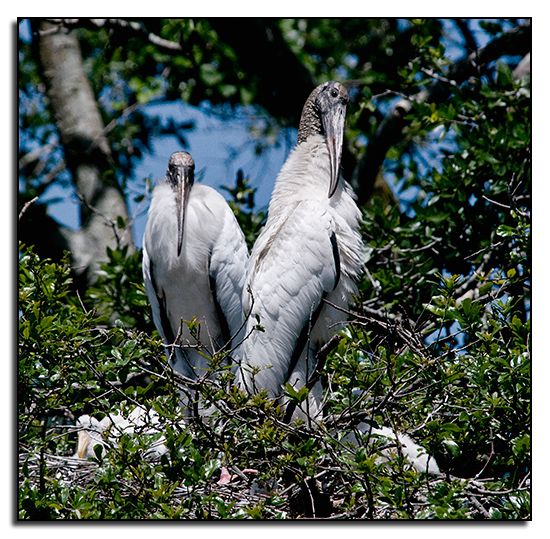 A small battle broke out at the nest in the uppermost branches of a tree.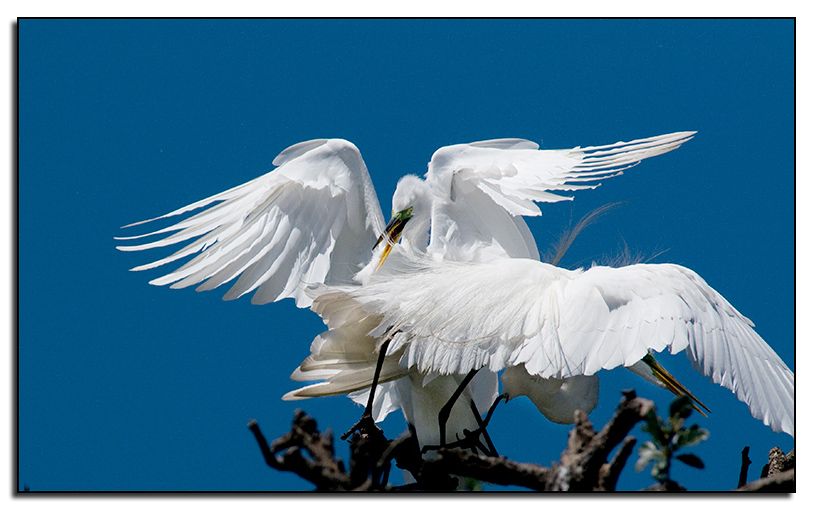 This little blue heron was very protective of its nest; I couldn't tell if it had eggs or not.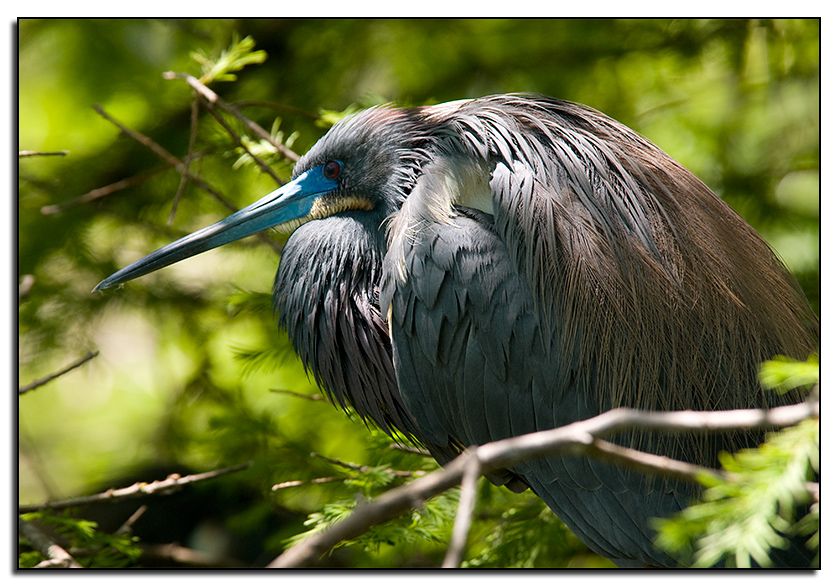 This is another favorite photo of a family: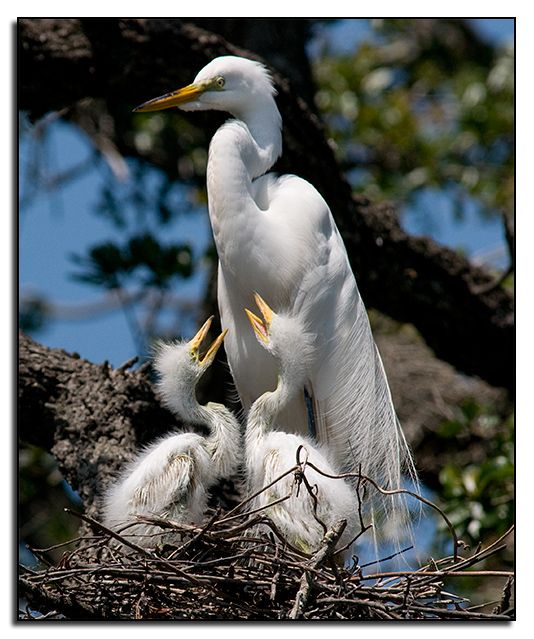 The rest of these are more photos I took while there, images that caught my eye as they were happening. Of course there are numerous chick photos.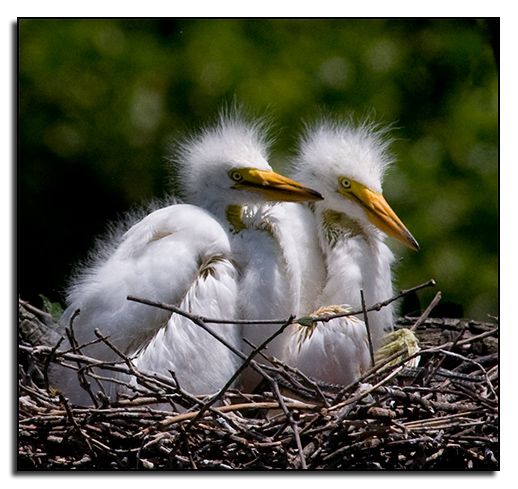 ---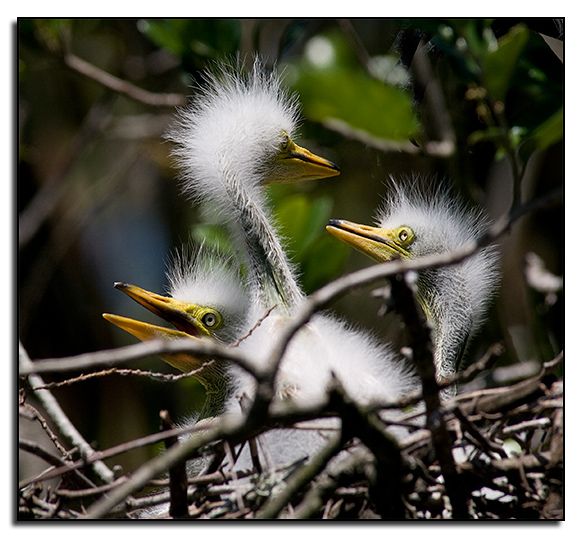 ---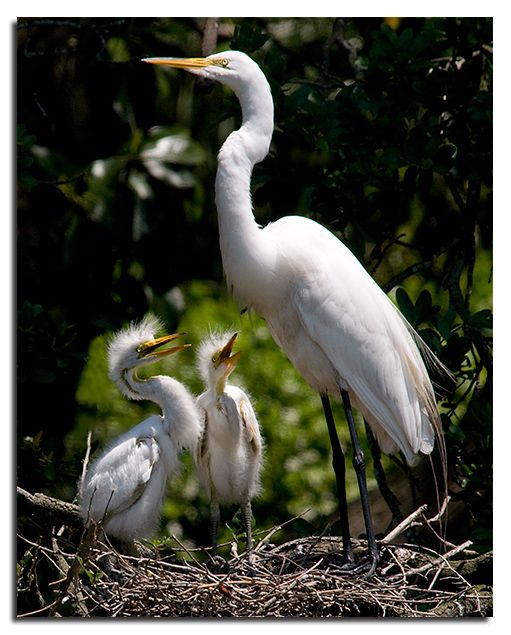 ---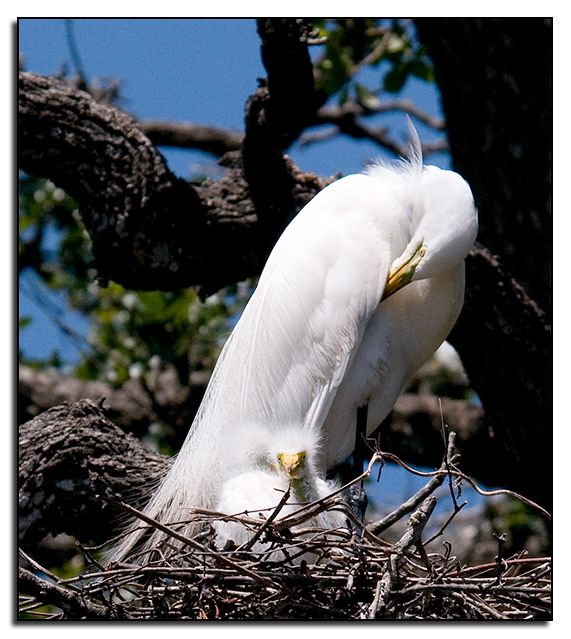 ---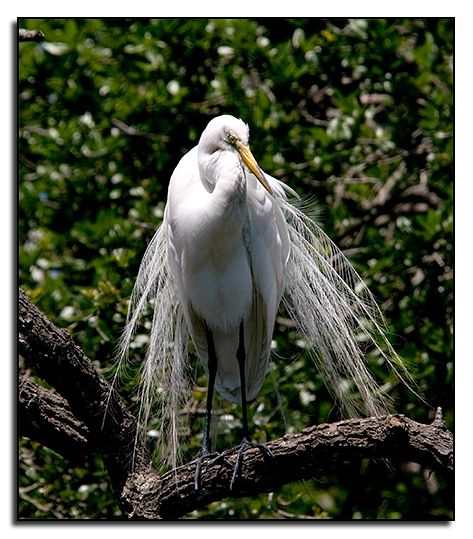 ---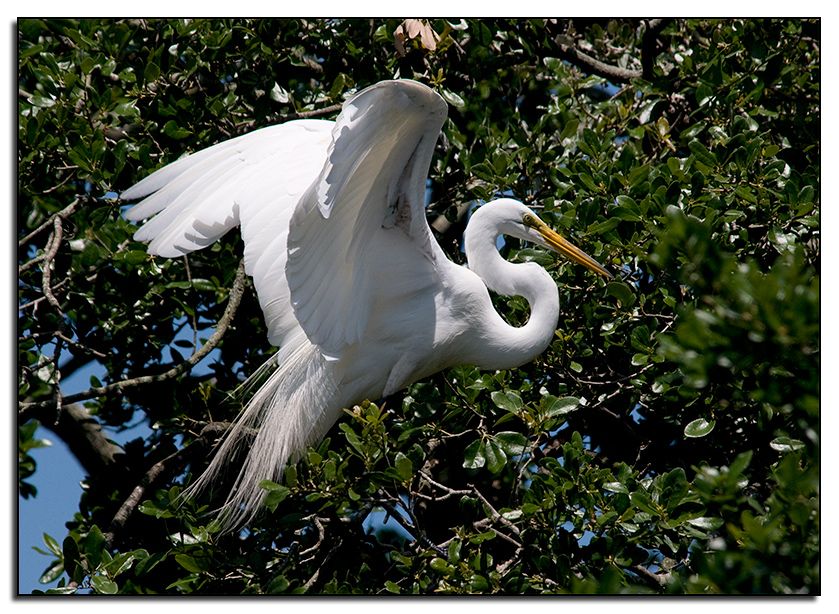 ---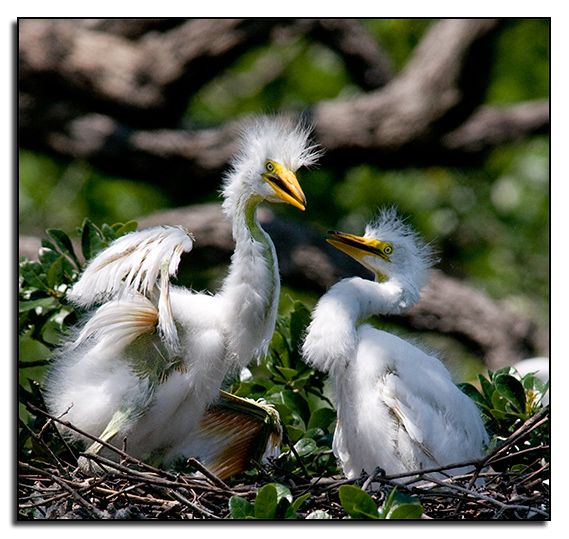 ---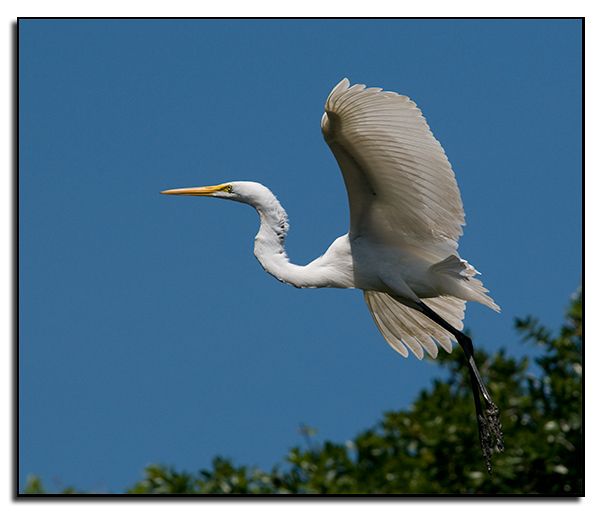 On my way out, I passed by a red parrot, so of course I decided to include it here, even though it was not in the rookery. It adds color!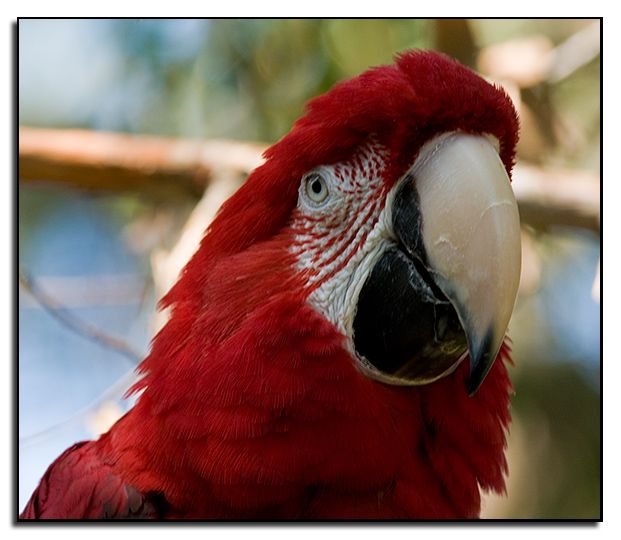 I'm toying with going back to the rookery next month to check on the snowy egret chicks and the little blue heron chicks. And there's always a chance I will get back out to the river! Stand by.