A ship is safe in harbor,
but that's not what ships are built for.
I'm finally bringing this blog out of its induced coma, now that the weather is (occasionally) cooling enough to get out with the camera--and in this case, the kayak as well. And of course I headed for the Wacissa.
It seems the birds had headed somewhere else. I thought I was going to come home from an enjoyable paddle with no photos. And then I found myself approaching a great blue heron alongside the water. Very timid, it flew off as I got closer, but I had anticipated that and had the camera ready.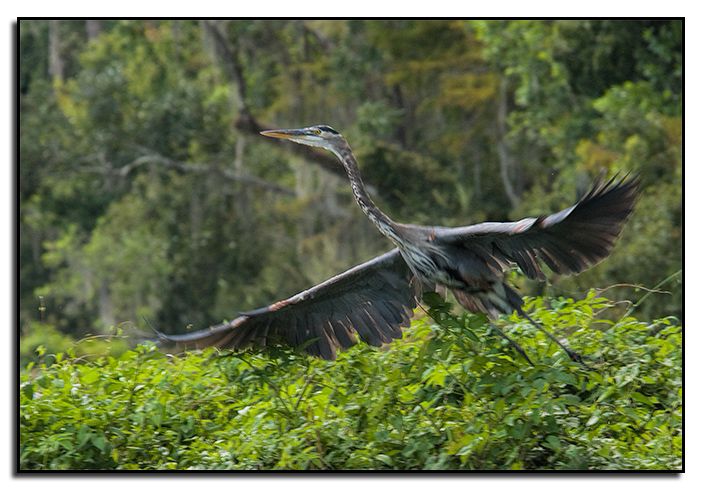 And off he goes to the other side of the river.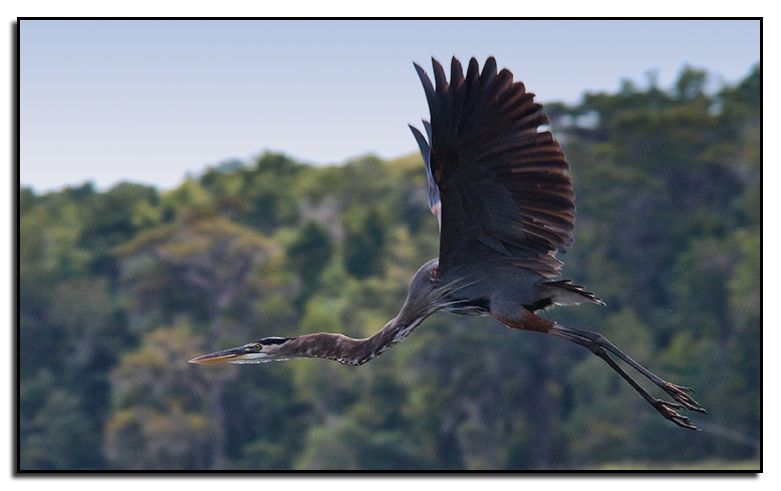 He's not pleased...and is squawking to let me know...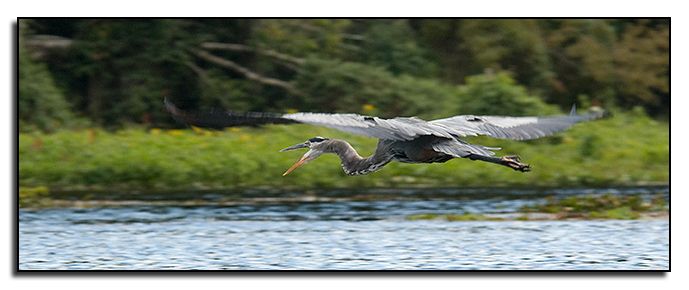 After that, I paddled a couple of hours, during which time I spotted two snowy egrets that flew off before I was close enough to get a photo (one was a shame to miss--the bright white bird was fishing in the middle of a large clump of bright red flowers....ah, that would have been a good one...). After all this time away from paddling, my arms were starting to feel the effort, and the wind had picked up in a downstream direction. So I headed back upstream to the boat ramp.
There are a lot of these really pretty reedy things along the edges of the river, with little flowering tops that look like feather dusters. Really nice when they wave in the wind.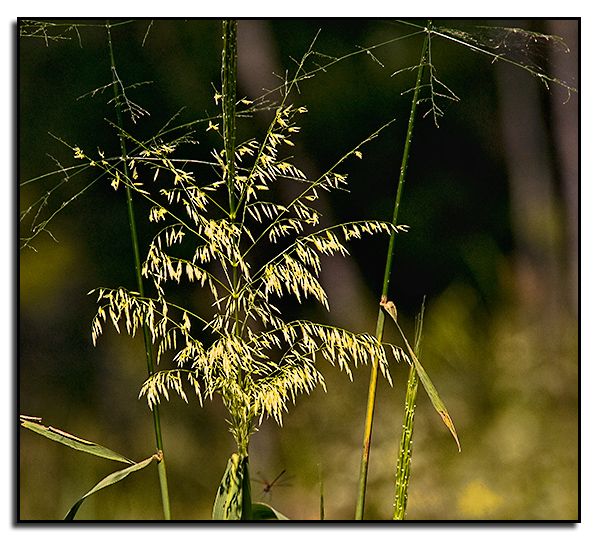 As I got closer to the boat ramp, I saw another heron (smaller than the one shown above) at Duck Island. This one was not quite as timid and just stood still to let me photograph it.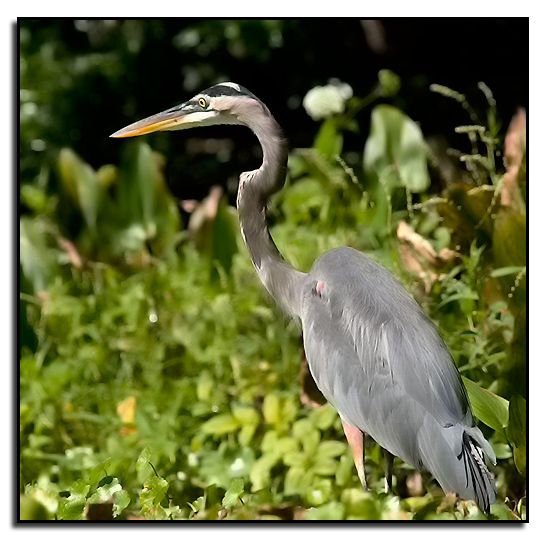 After getting that picture, I slowly backed away. It didn't fly off. I love the flight photos of birds, but there is something satisfying about getting a picture without disturbing the bird!
That was all for this time. It was hotter on the river than I had thought it would be, so, like camping, paddling may end up waiting a while more to begin on any kind of regular basis.
Stand by.