A wise old owl sat on an oak;
The more he saw the less he spoke;
The less he spoke the more he heard;
Why aren't we all like that wise old bird?
We have moved to the mountains of North Carolina, unpacking is almost finished. I am not sure what the paddling opportunities will be yet, nor how many of my beloved egrets and herons I will be seeing the near future. But hopefully the "birdography" part of this blog will continue on. (Meanwhile, miscellaneous photos of the area can be found on the Photo Miscellanea blog, which is coming back to life.)
The people who lived in this house before us were apparently avid bird watchers, and they had several feeders set up. We had been filling them on our trips up here from Florida during the year between buying this house and retiring and moving to it, and now we can keep them full on a regular basis. We have many, many more types of birds here than we had in Florida, and I hope to get pictures of them as time goes by. Meanwhile, I did catch this blue jay at a feeder. A lot of people don't like jays--they see them as bullies--but since we never saw any in Florida, we are enjoying their bright colors. Also, while they do display some mob-like behavior, they have only taken over this feeder, leaving the others to the smaller birds. So it all works out.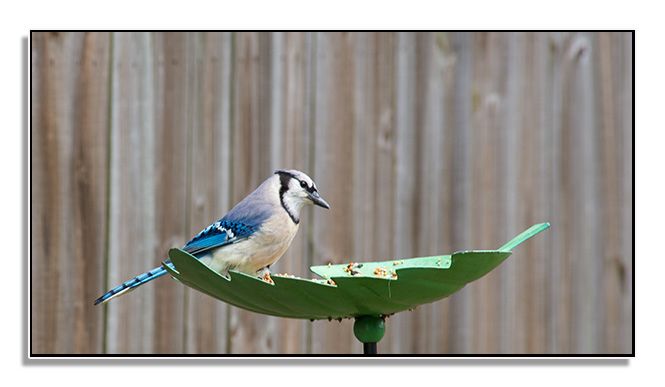 A few days ago we went to a Birds of Prey demonstration at a nearby recreation area, which of course led to lots of photos!
First out was a young barred owl.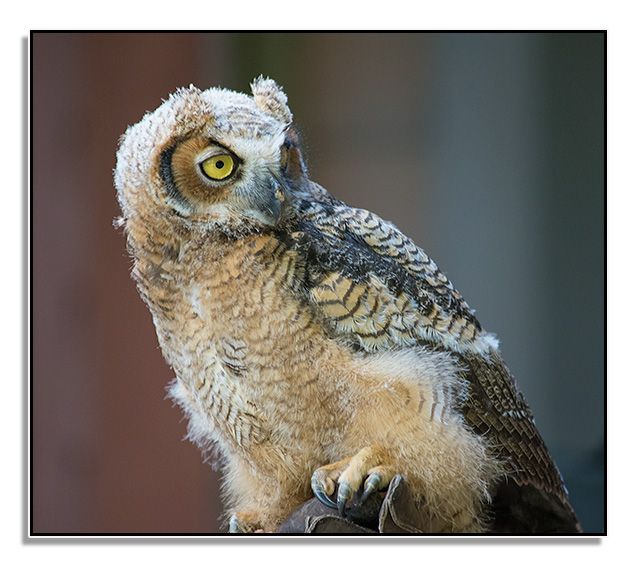 Here, the presenter, who was really great, was pointing out that those are not ears on top of its head, but rather ear tufts.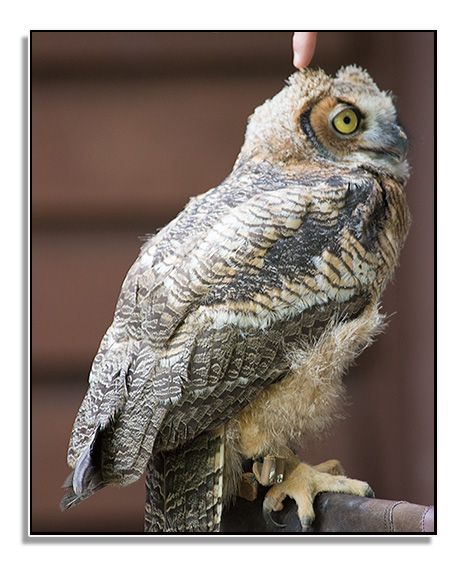 Next out was a 7-month-old barn owl, which was born in captivity.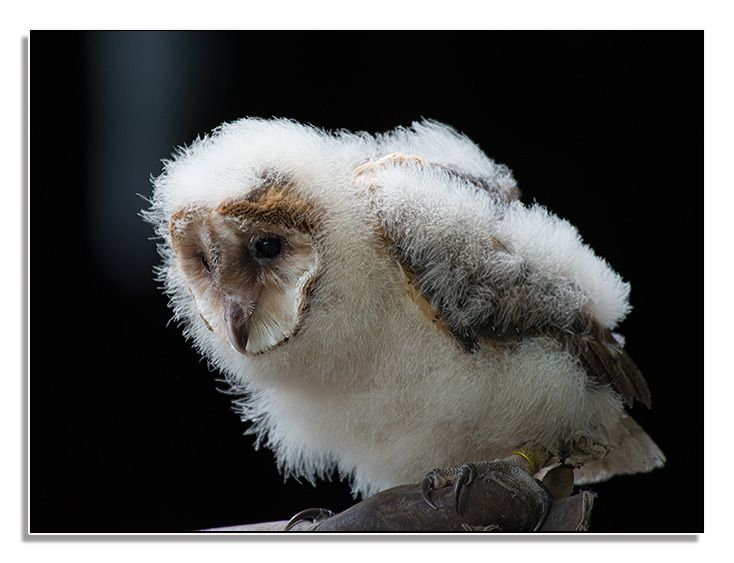 He fed the owl a (long-deceased) mouse, which it happily consumed up to the tail...and then it sat looking like this for a while.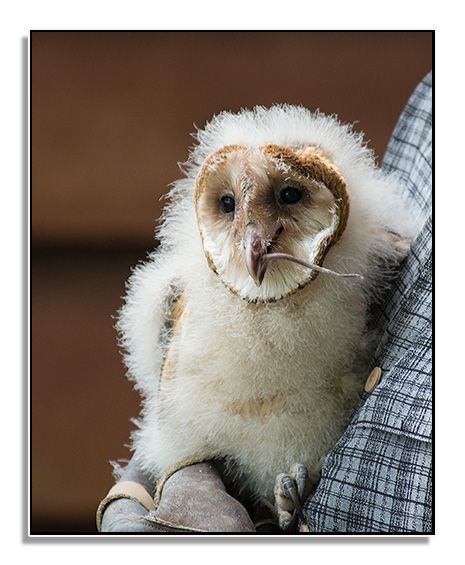 And then he brought out a small screech owl that happened to be in a red phase.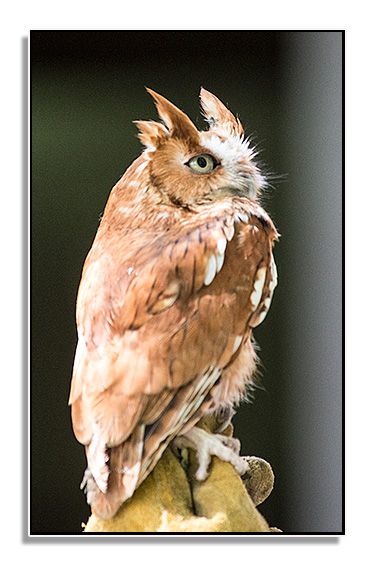 This owl is blind in one eye, and never took that one eye off the handler. The guy said he had never had one do that before.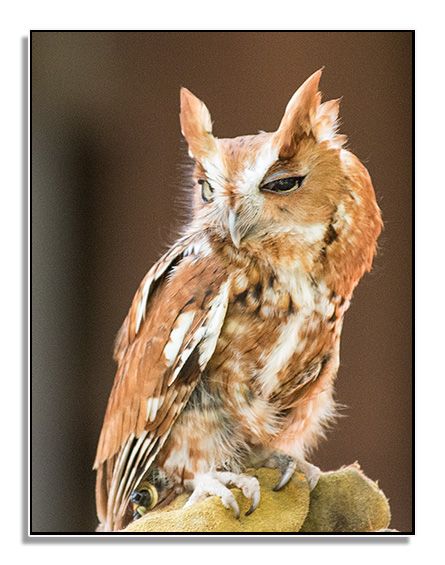 Next we moved from owls to this small colorful kestrel.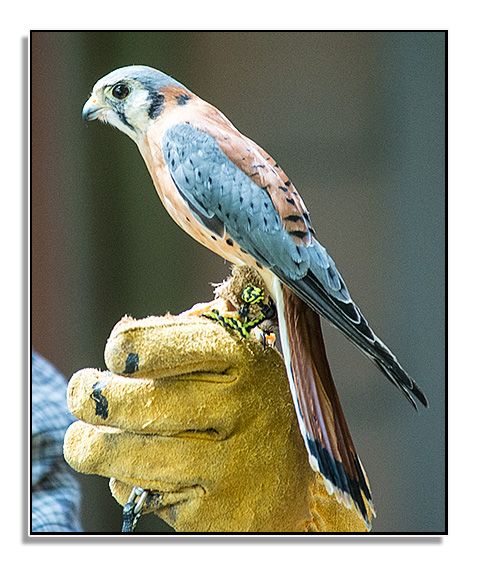 Its tail was very impressive.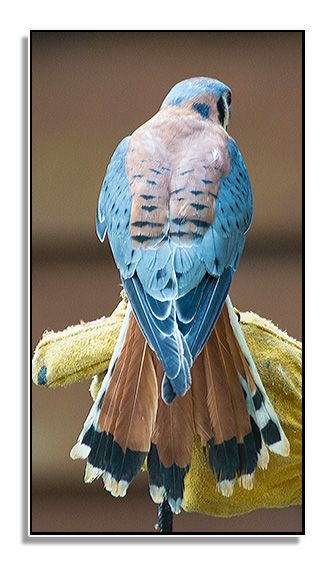 The last bird was a red-tailed hawk--a very large bird! And very photogenic.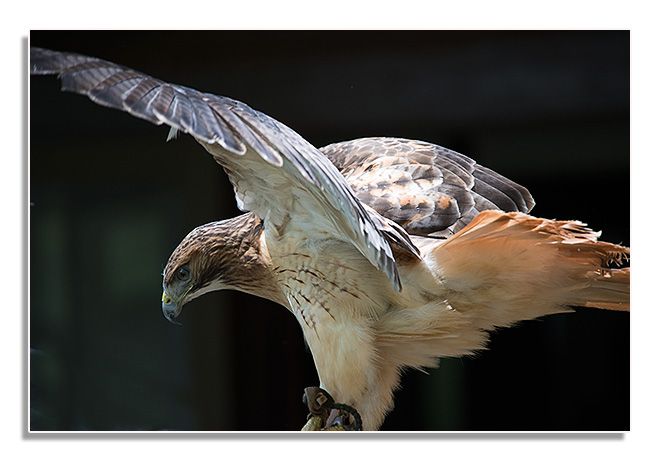 ---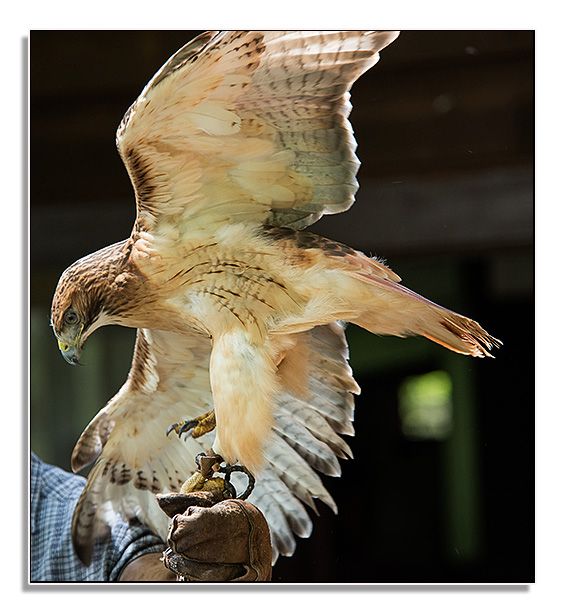 ---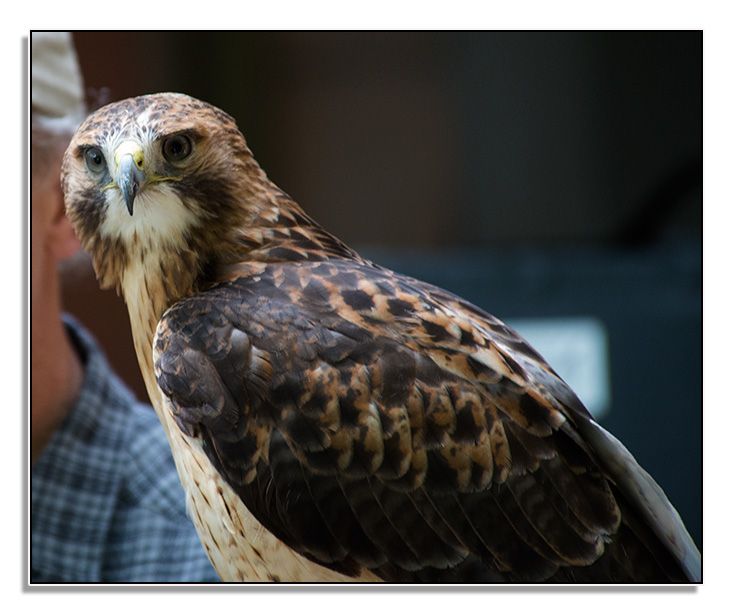 ---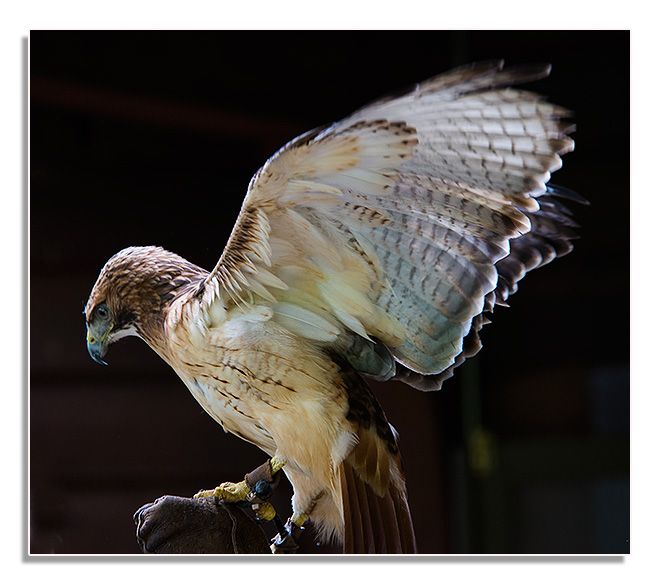 It was a wonderful and informative show. We followed it with a picnic lunch next to the lake (no boats allowed, not even kayaks).
When we get a little more settled, we will start looking for paddling spots. Two of my favorite lakes, Santeetlah and Calderwood, are about 90 minutes away, give or take. A long drive for a paddle, but the scenery make it worth it. We are also not too far from Lake Jocassee, which I have wanted to see for quite a while.
Stand by.