Like the hummingbird sipping nectar
from every flower, I fly joyfully through
my days, seeing beauty in everything.
~Amethyst Wyldfyre
We have a new deck (finally! Yay!), on which we have placed several planter boxes with flowers, and also a hummingbird feeder. There is a comfortable chaise chair near the feeder, but not so near that the hummers are afraid to come to it. This gives me an excellent opportunity to photograph them. I suspect I will be doing a lot of this in the future...
Here are a few photos I got recently: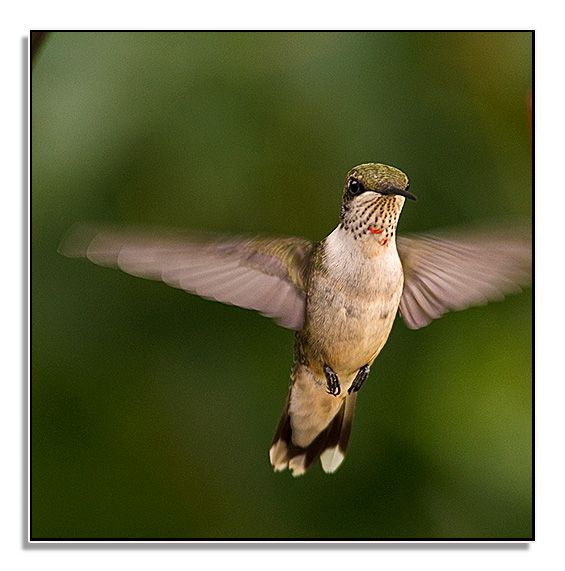 This guy was very wary of me as he snacked at the feeder...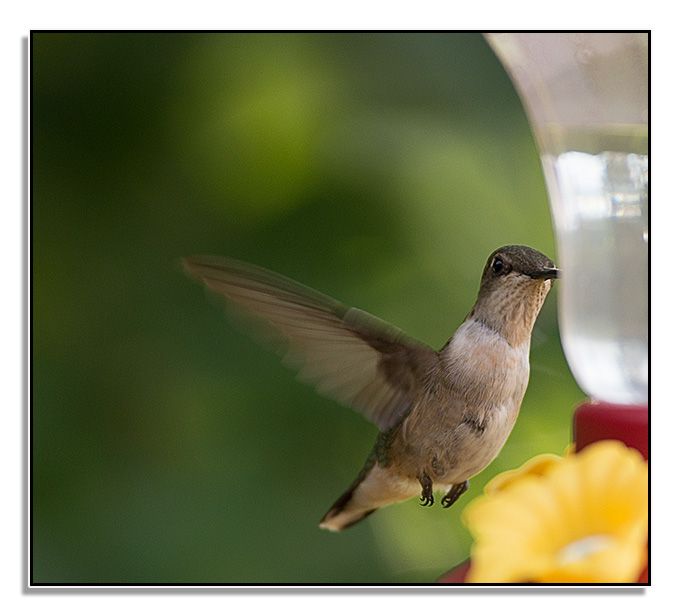 While I was sitting there, I noticed one of them perched in a tree above me. The lighting makes this just silhouettes.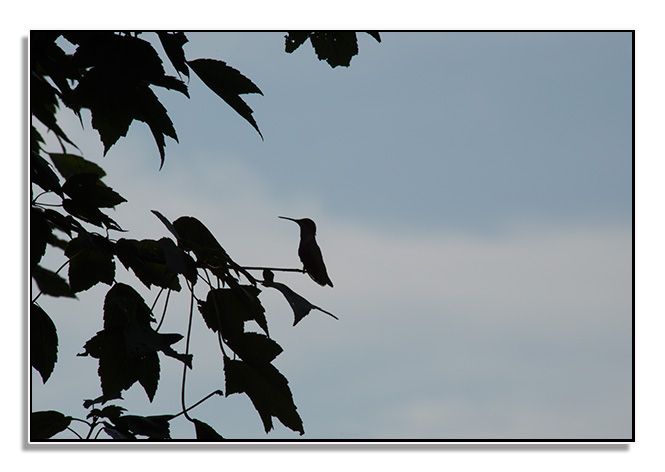 Meanwhile, still in the realm of hummingbirds (sort of), we have hummingbird moths that come to our butterfly bushes in the back yard every day. So I took a few photos of those and decided to include them in this hummer post.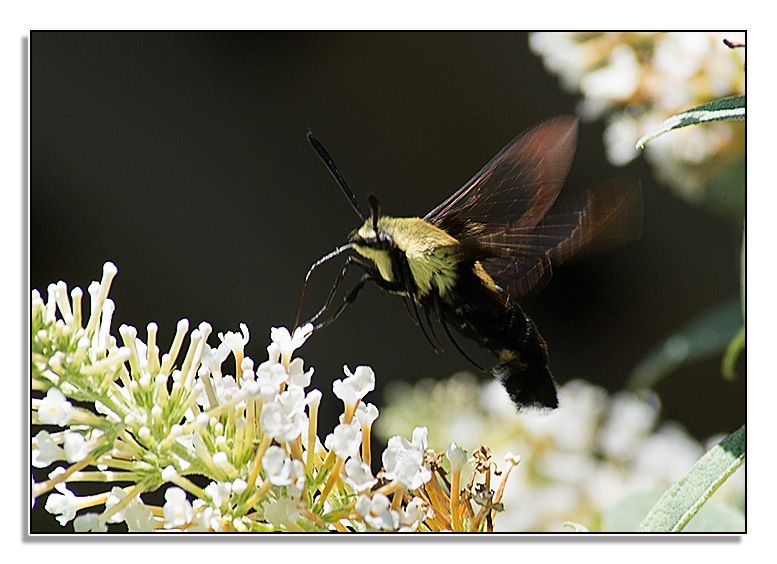 ---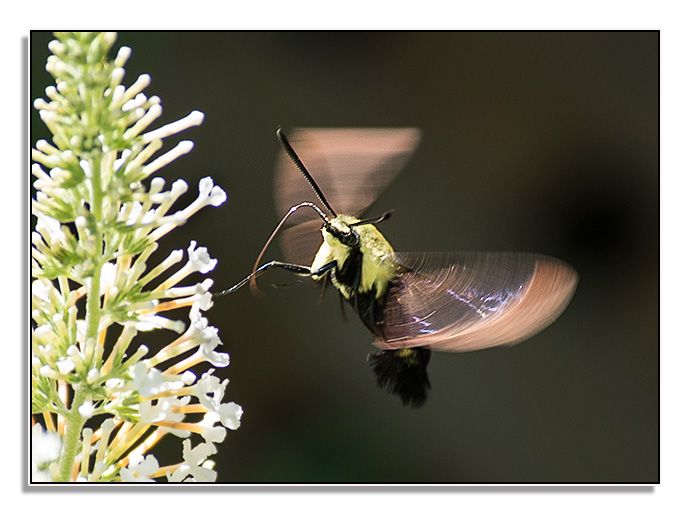 I'm sure there will be more hummingbird photos coming along. I enjoy photographing them. It's a challenge, as anyone who has tried knows! Speedy little birds...
On the paddling front (as long as I'm here), we recently drove to check out Thorpe Reservoir as a possible paddling spot. It's close by, very pretty, though the launching access is much worse than at Chatuge. They have not made any accommodation for paddlers, so the only launch spots are concrete ribbed boat ramps--certainly less than ideal for kayak hulls. But once in, it should be a good spot. This is a rainy time here, but it looks like we might get some clear days next week. Stand by.