Happiness is when what you think,
what you say, and what you do
are in harmony.
~Mahatma Gandhi
We have been in NC for almost a year now, and I don't think I have seen an egret since we got here. Unthinkable! I have also missed the beach, so I planned a trip to Myrtle Beach, SC (not camping this time) with the idea of visiting Huntington Beach SP, which was said to have shorebirds.
It did not disappoint!! I can't tell you the joy I felt at finally pointing my camera at a long-legged wader again! Felt very natural and right.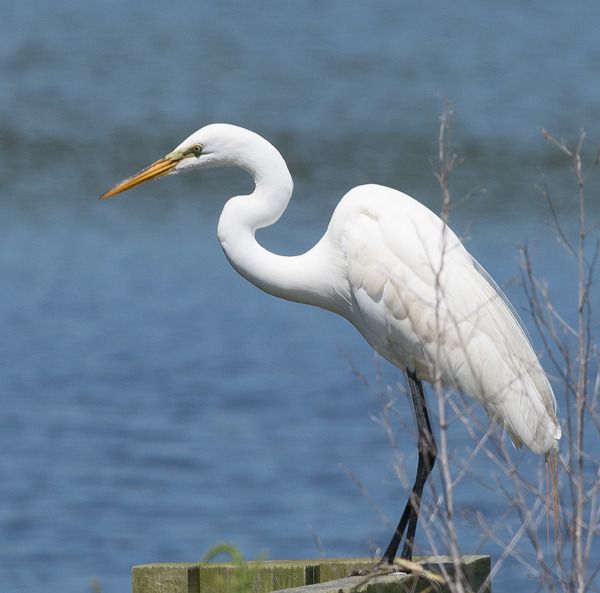 Shortly after you enter the park, you drive across a causeway, with water on either side. That's where the birds were on this day. After crossing the water, there is a parking lot, making it simple to walk back along the bridge to see and photograph the birds.
This egret was flying toward my general area, where there was another egret.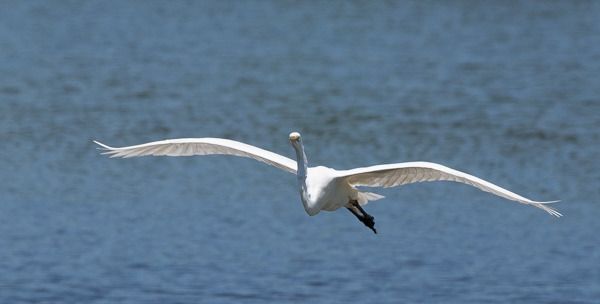 Uh oh, he spots me!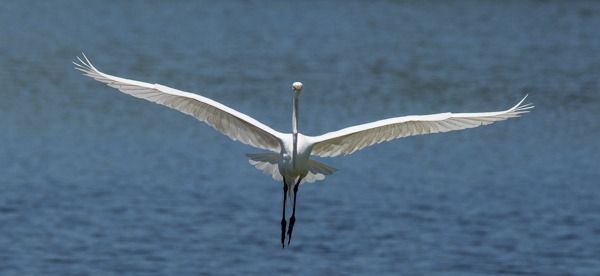 I really like that image because it shows the great expanse of their wings. I guess I was considered harmless, as he went on flying by. Note the green nares (area around the eyes), an indication that it is breeding season for them.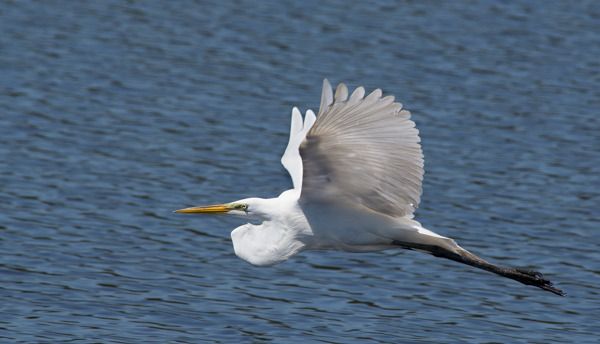 A little farther down the causeway I came to a great blue heron stalking fish along the edge of the water.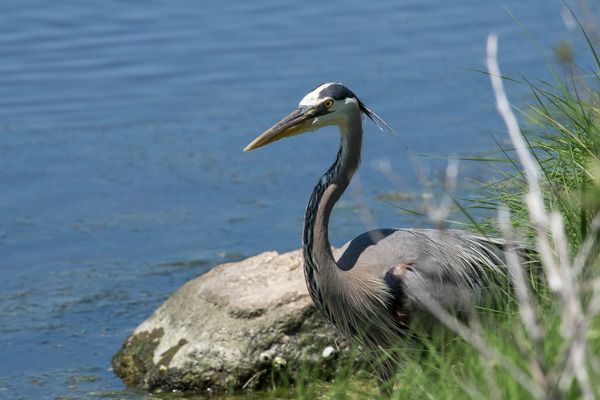 It's fairly easy to tell when they spot something and are ready to snatch it out of the water.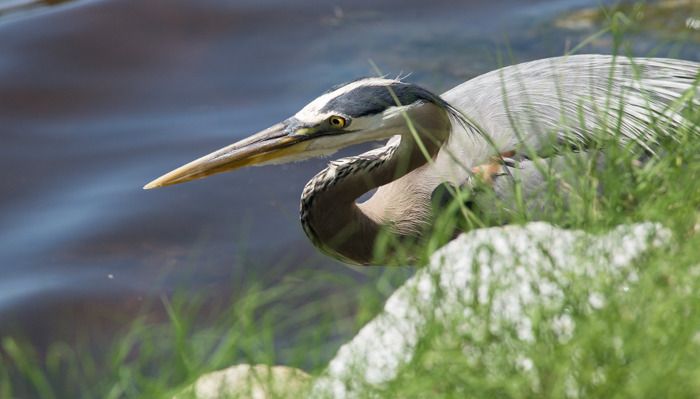 I noticed that despite all these gorgeous birds flying around, the majority of people were pointing their cameras at something else in the water. As you know if you have read much of this blog, this subject is very "been there, done that" for me, but for old time's sake I did the same.

That's something I don't miss at all from Florida....
I hope I can get back around the big birds again before another year has passed. If not, I can focus on the small ones. A pair of tree swallows has just taken up residence in one of the nest boxes in our front yard, and we have bluebirds with hatched babies in the other one. I plan to aim the camera at them soon.
Stand by.