Tree Swallows (
Tachycineta bicolor
), or TRES, are
beautiful,
acrobatic, brave birds.
We decided to take a peek in the tree swallows' nest box. Eggs in a nice cozy nest! They spend a lot of time coming and going from the nest.
I decided to take the camera out and see if I could have any luck getting more photos of them. I did catch this one as it flew to the nest: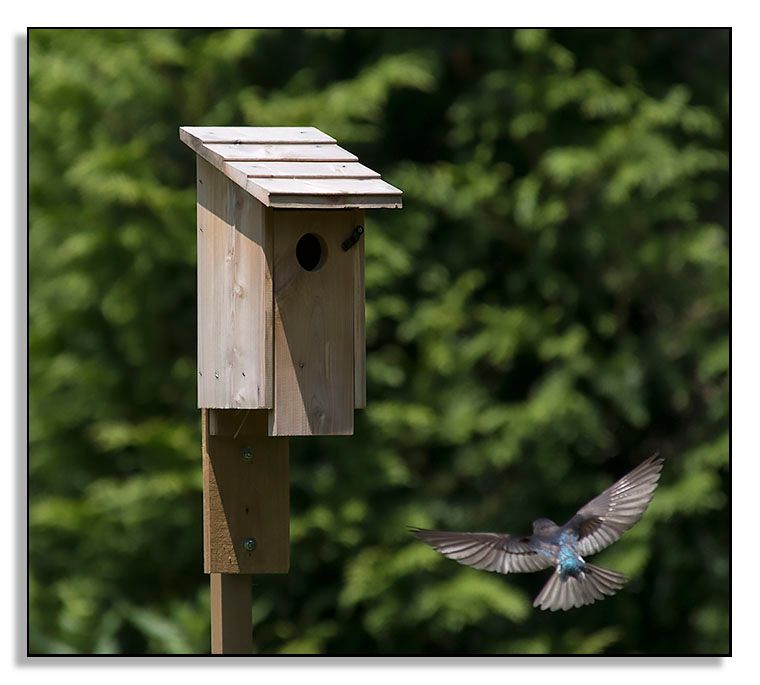 And getting closer...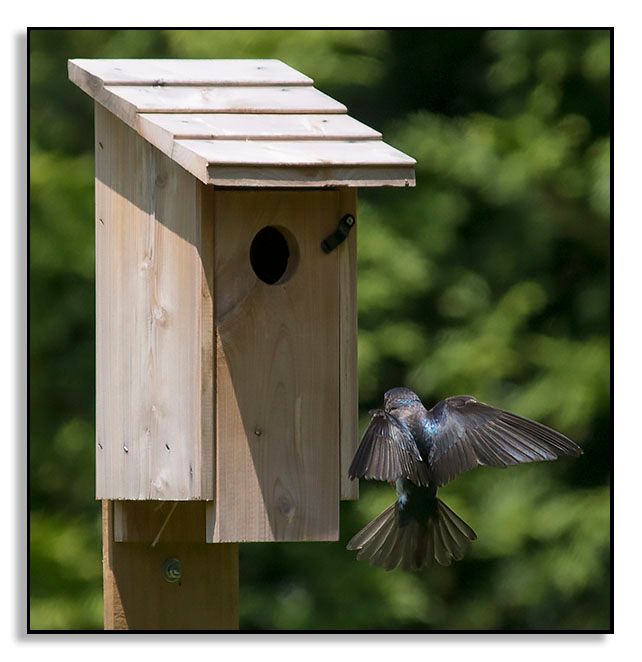 They are such striking-looking birds!
We plan to keep an eye (and ear) on that house, hopefully the babies will hatch and then fledge without incident.
Stand by!