It is not only fine feathers that make fine birds.
Aesop
In the almost-three years we have lived in NC, there have been only two things I miss about Florida--the St. Marks wildlife refuge and St. George Island. They have been tugging at me for a long time and so I finally decided I had to go back.
I stopped at the refuge on my way to the island, which turned out to be a good decision--the day I left St. George it was pouring rain, and so I would have missed the refuge altogether if I had waited.
I have not seen a limpkin for a very long time!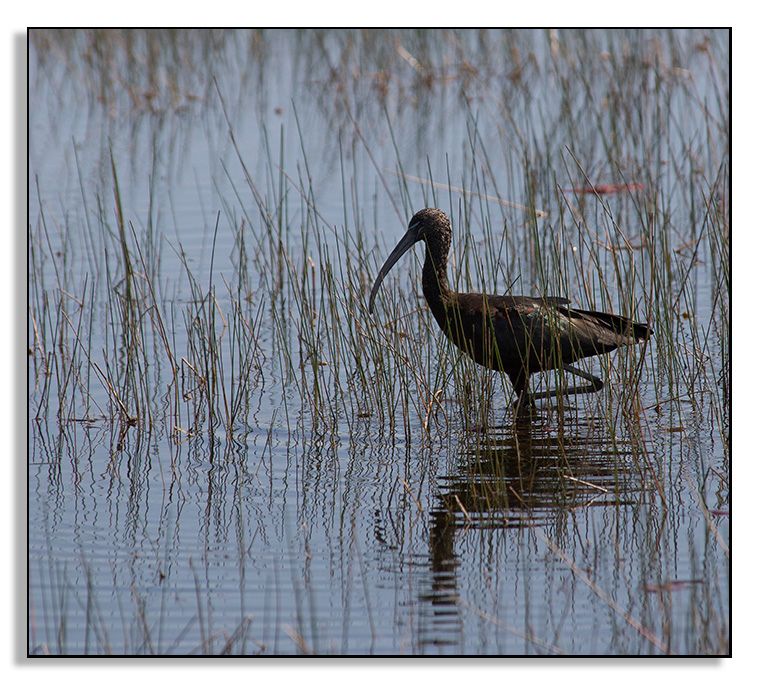 I drove up to the lighthouse and parked, as usual, and started the walk around Lighthouse Pond. The birds were, as always, perched on the pilings.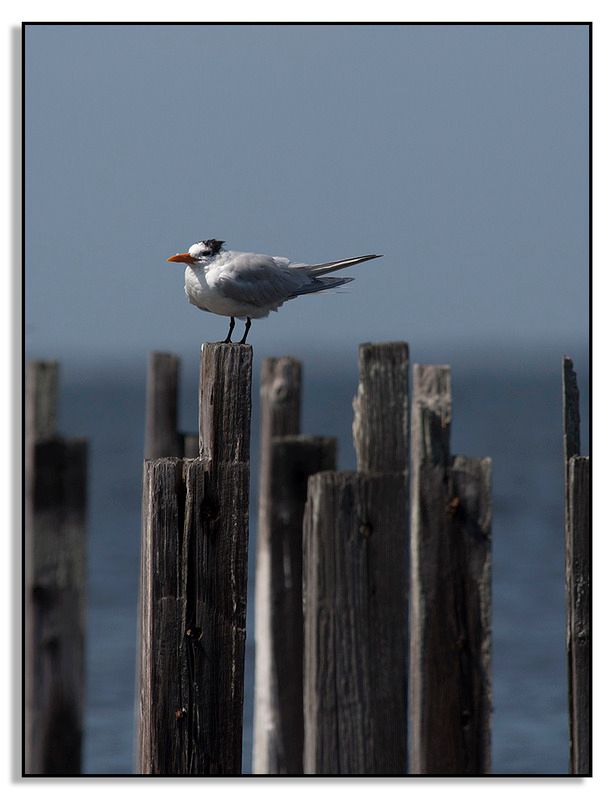 There were the usual ducks in the pond. I used to know what these were but now I am not sure...

There was a grebe in amongst them, but he decided to go elsewhere...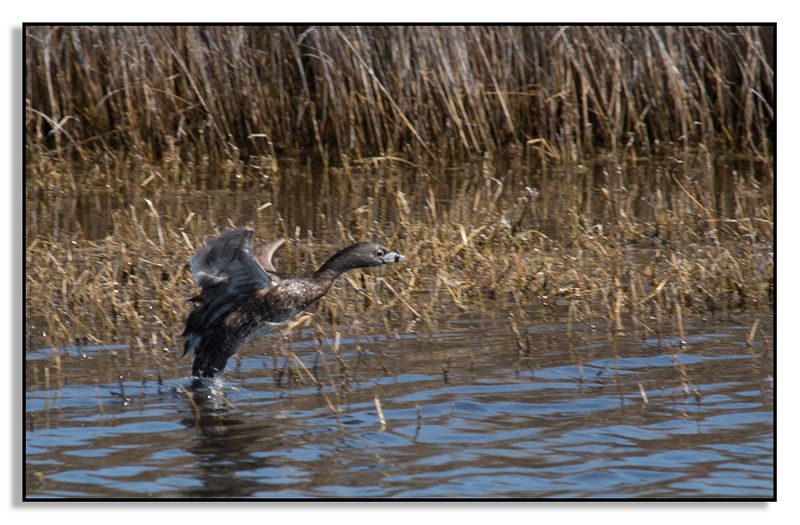 I guess it takes a lot of hops to finally become airborne.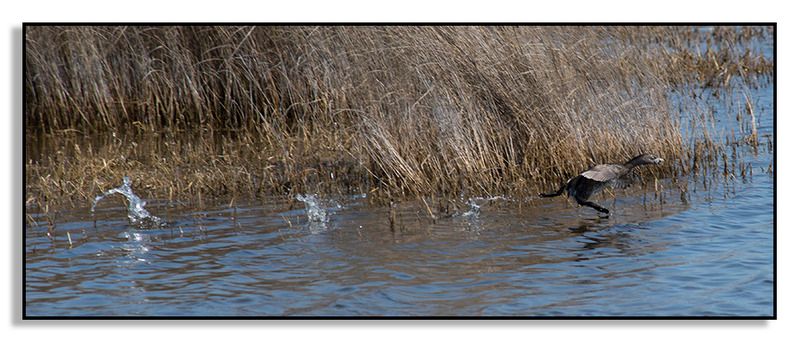 But he did finally land and swim on.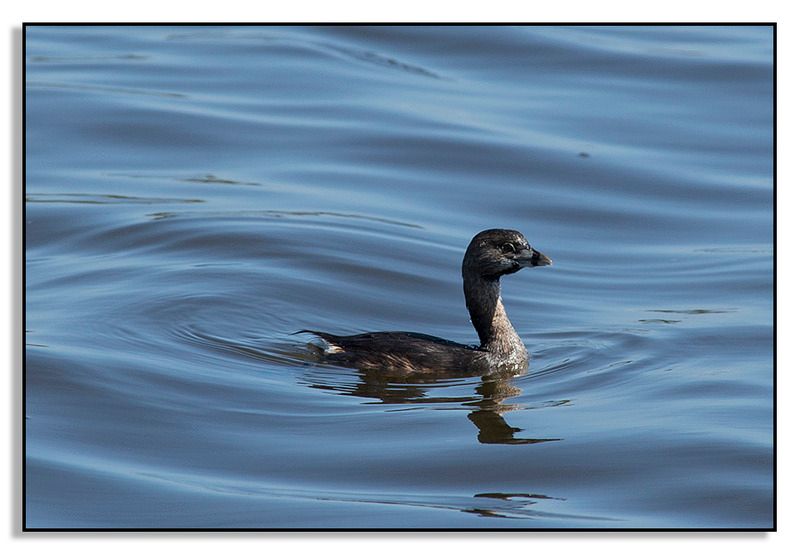 After getting to the boat launch area, I decided to take a walk down the Cedar Point trail, where I had often encountered nesting osprey. No luck with that this time, but I did see these egrets standing in a very still pool.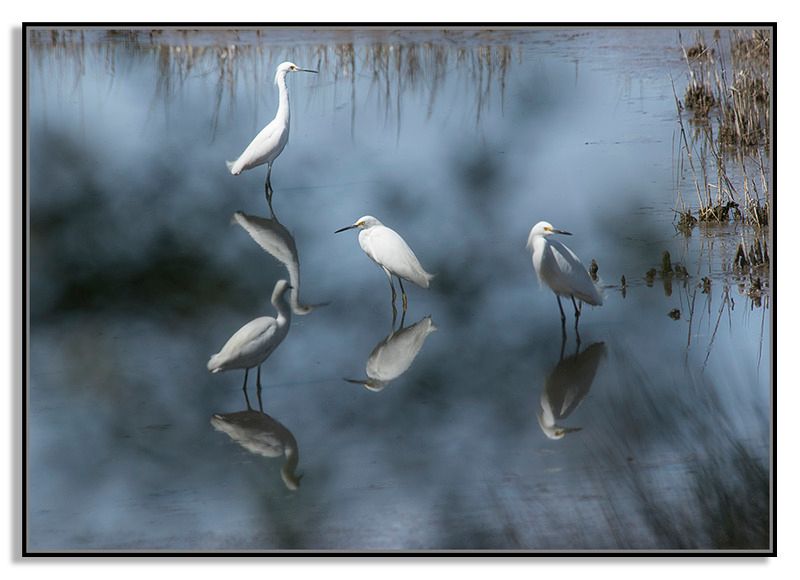 Just a note--that picture took forever to take. I didn't want to alarm them and have them fly away, nonetheless I had to walk across underbrush and pretty much climb into a tree to get that photo. There were some egrets with some juvenile ibis nearby, so as long as I was already in the thickets, I got those as well.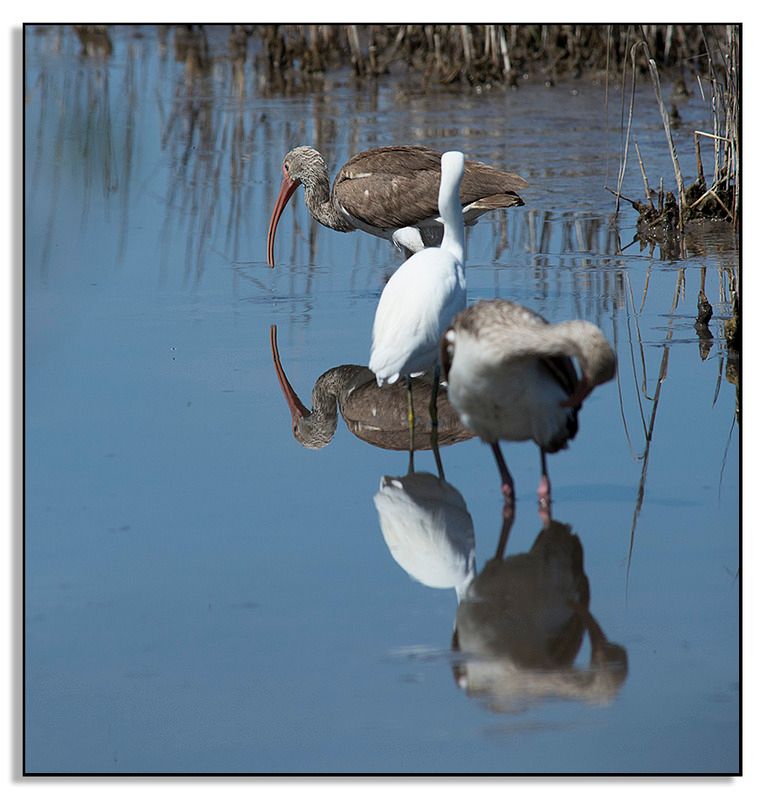 I had hoped to see pelicans when I got to the end of the trail, which juts out into the Gulf, but there were none. So back to walking. I got to the lighthouse and continued on behind it, another trail we always walked. This heron was standing there near the water.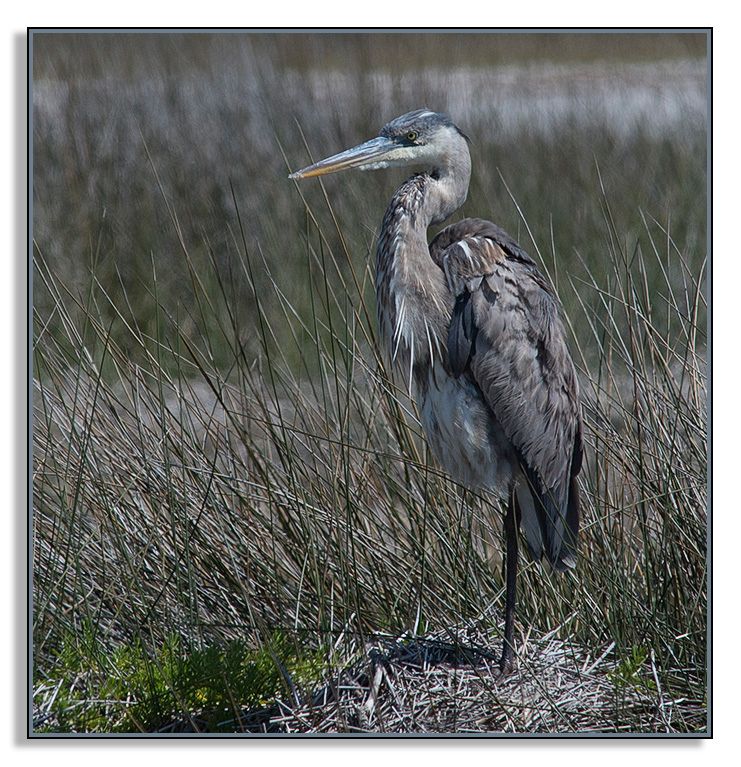 I continued on to the little beach-like area, where I found this egret.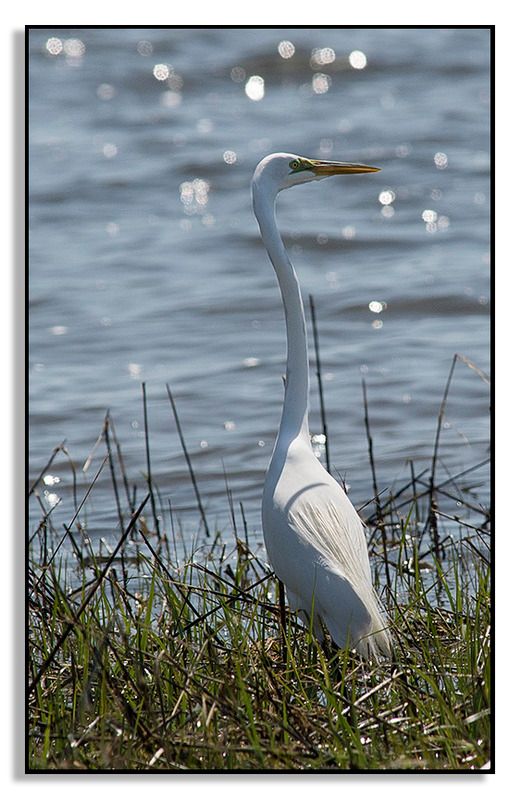 He didn't want company....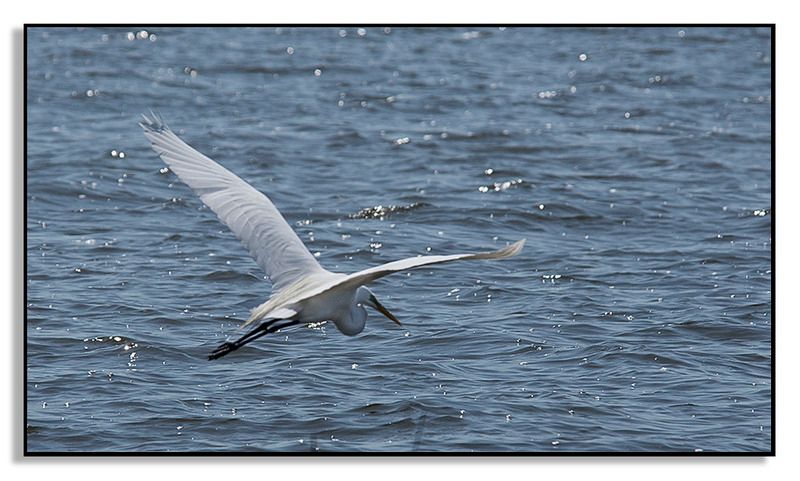 It was time to move on and get to a house I had rented at St. George (see the following post for that section of the trip) so I got in the car to drive out. There are many pools and ponds alongside the road, and I couldn't resist stopping near one when I saw this egret getting fluffed by the breeze. Note the bright green nares, a sign that it is breeding time.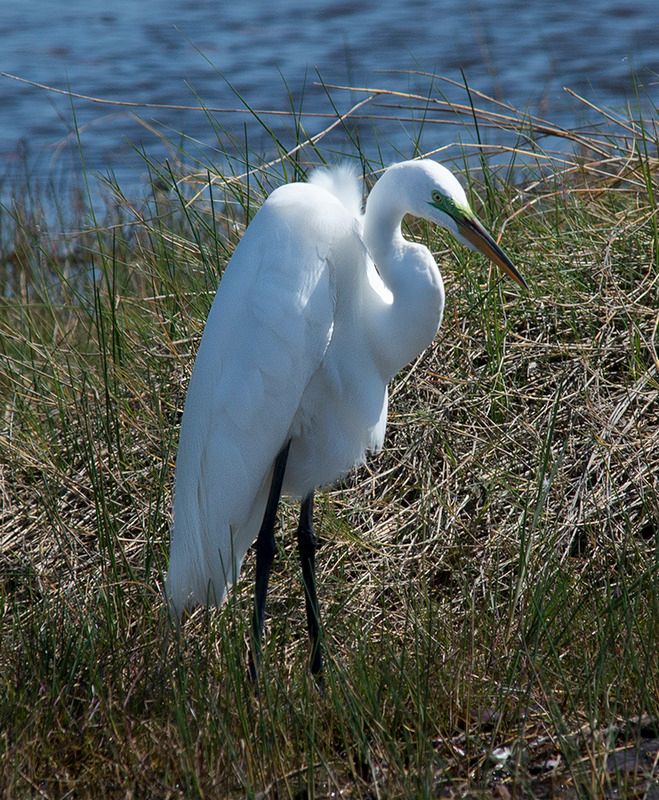 It was a joy to be back there. Read on for the second part of the trip.