In every outthrust headland,
in every curving beach,
in every grain of sand
there is the story of the earth.
Rachel Carson
As mentioned in the post above, it became time to get back to St. George Island. Rather than camping, my lodging mode when we lived in FL, this time I rented a house right on the beach for a week. It had a fantastic screen porch and was only a very short path through the beach grass to the shore. The oysters and shrimp were as good as I recalled. And finally--birds!!
On my first walk on the beach, I came to this great blue heron: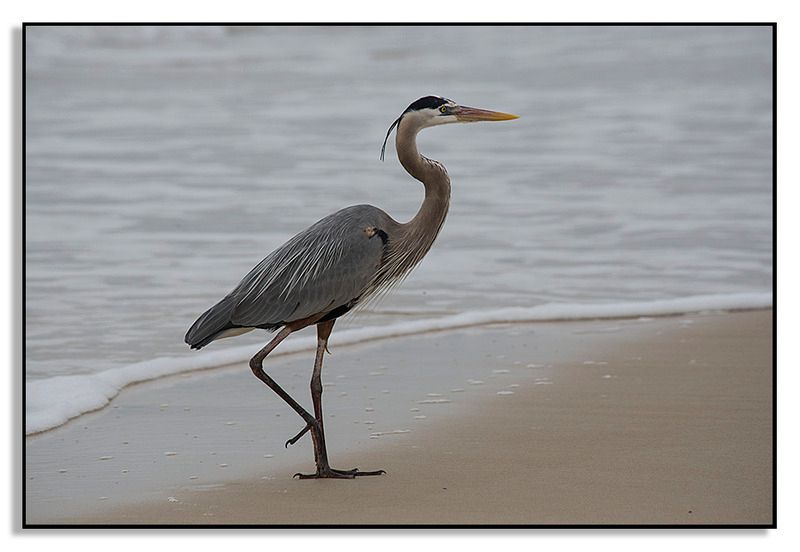 A little while later it was joined by a much smaller shorebird...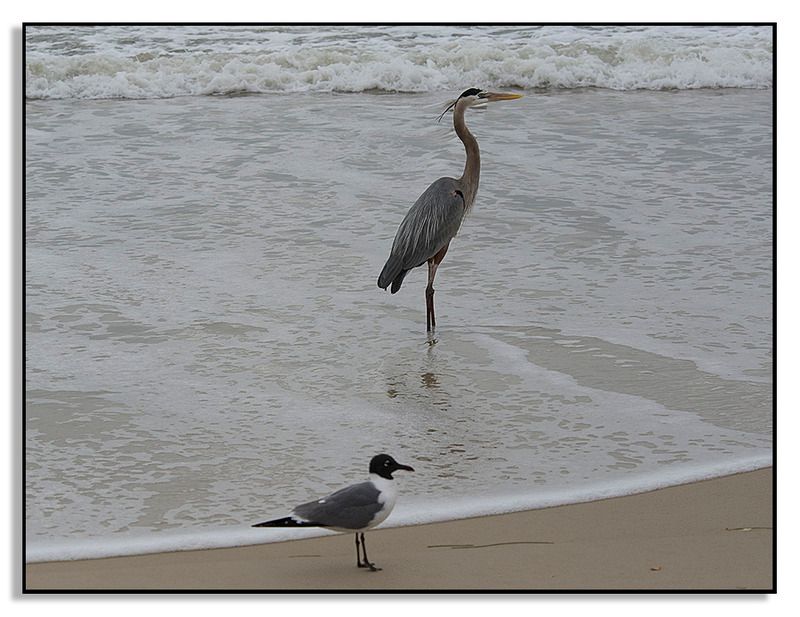 And off in the distance was a boat that I presume was busy already replacing the huge amount of oysters or shrimp I planned to consume. They must have known I was coming.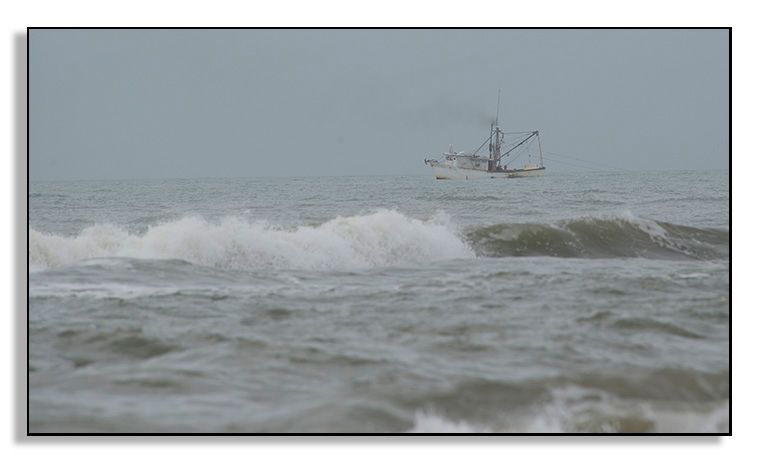 I had sunshine every day that I was there except for the morning that I packed up the car and headed for home. On that day it rained steadily over 300 miles. But while at my rental house, I spent time every day on the beach. I have always done my beach sitting at the state park--dogs are not allowed on the beach at the state park. So it was quite a joy to see all the dogs playing in the water in this section. I saw these poodles almost every day.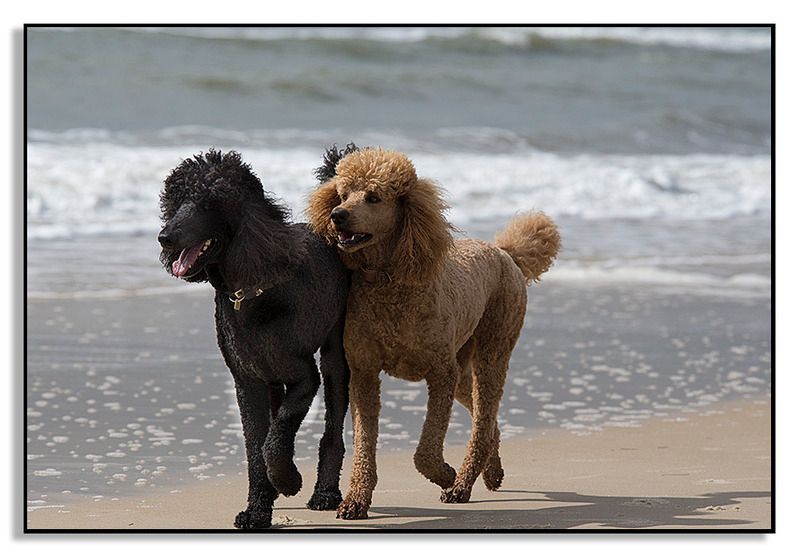 Most of the time I would take my Kindle down with the thought of reading, but I got very little reading done on the beach...too much to see. This was fun (though hard to photograph very well)--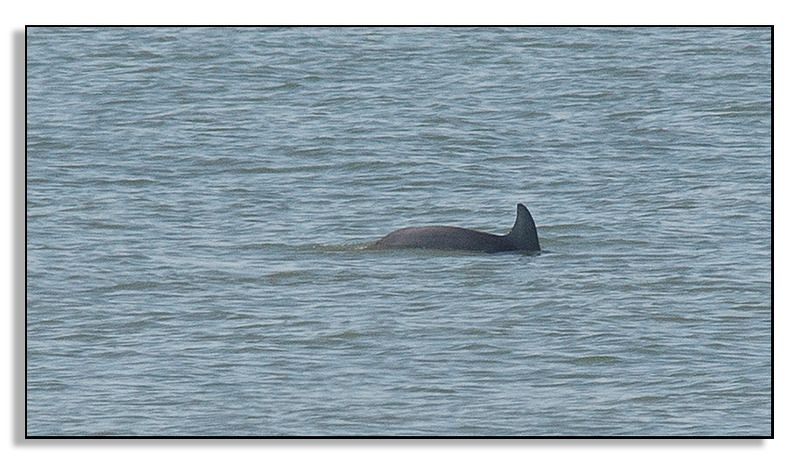 and going the other way: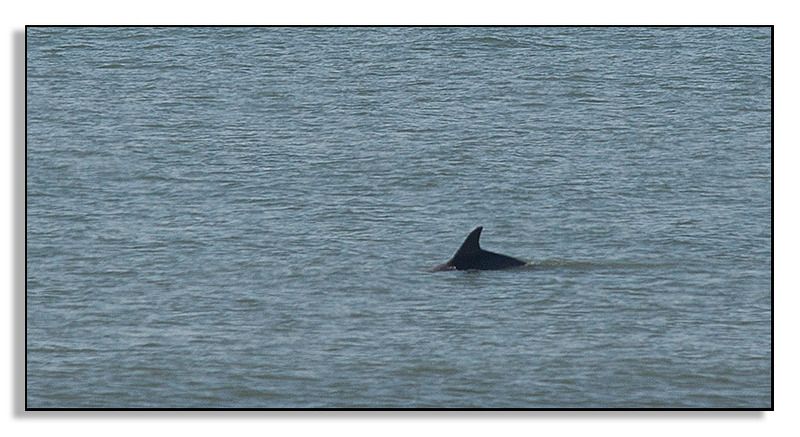 I saw dolphins swimming by almost every day.
I love the sandpipers, which come in both small and large. I used to know what this larger one is. Very cute.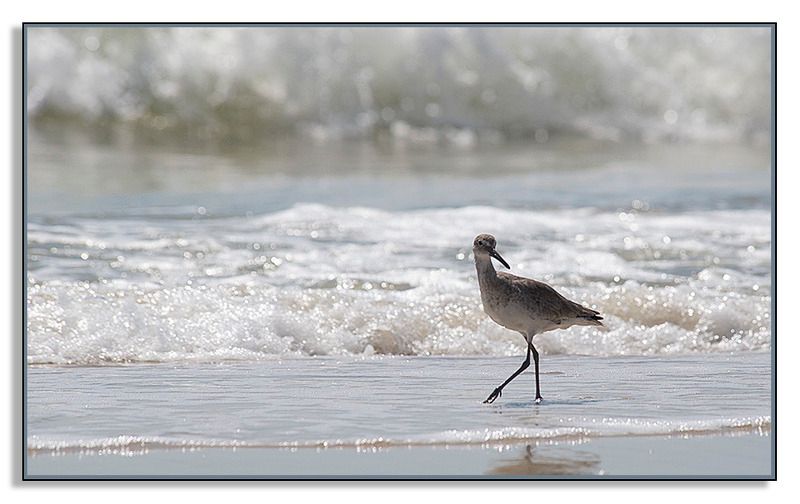 It caught something!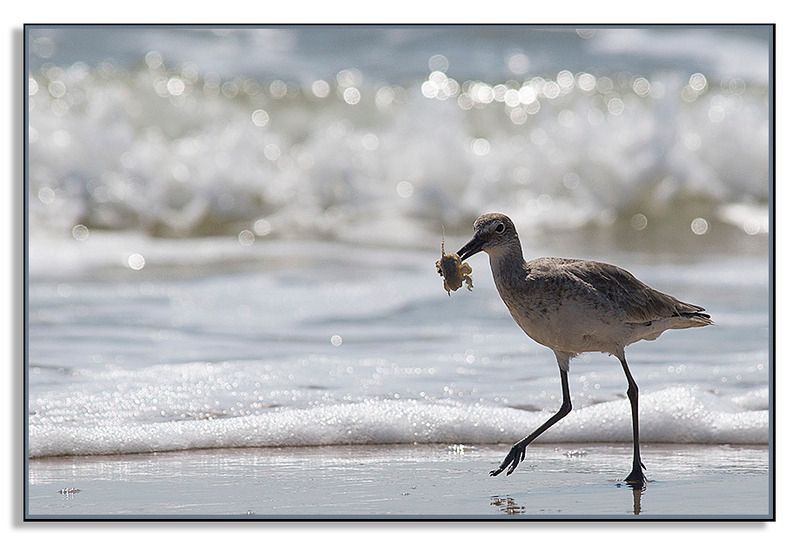 It dropped it....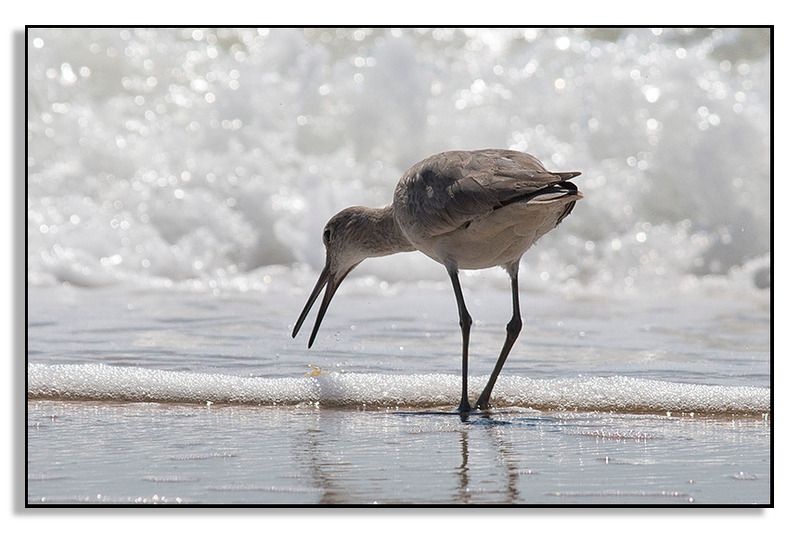 And got it back!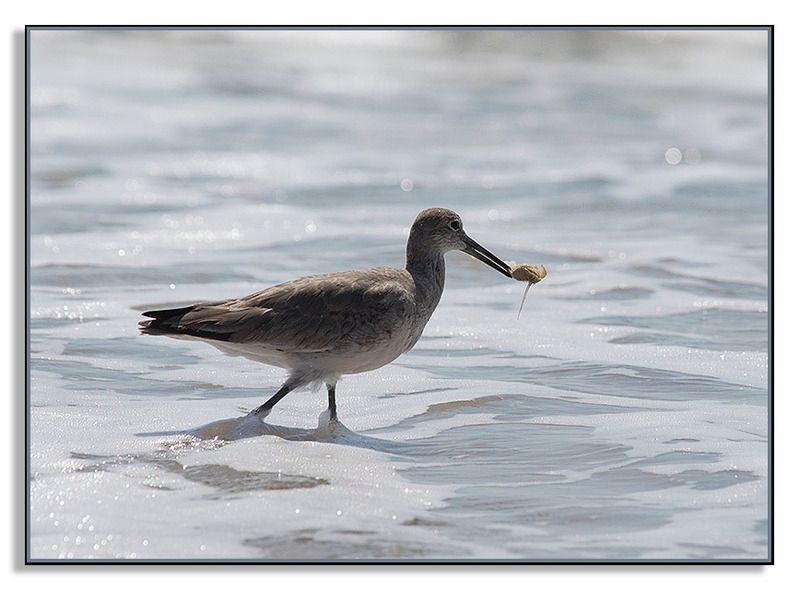 And then there are the little sandpipers, my favorites--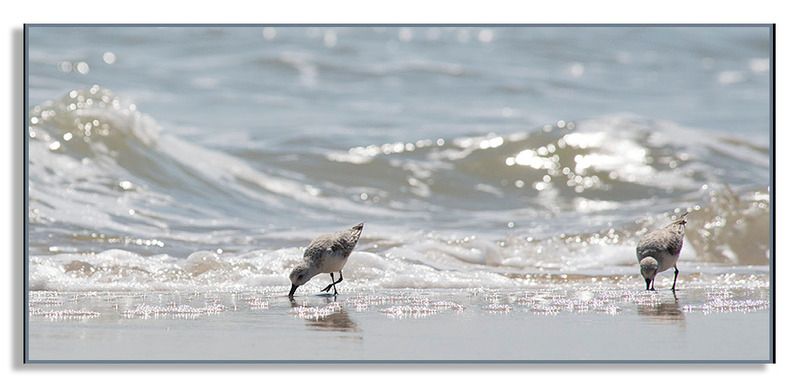 ---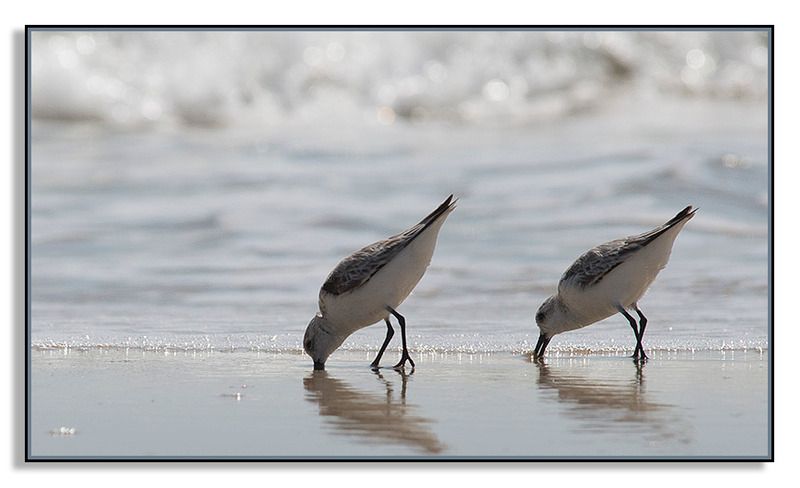 These dogs were having fun, but the people with them somewhat less so. I imagine they were young dogs and they may have been having a little too much fun, particularly if the one had to be kept leashed.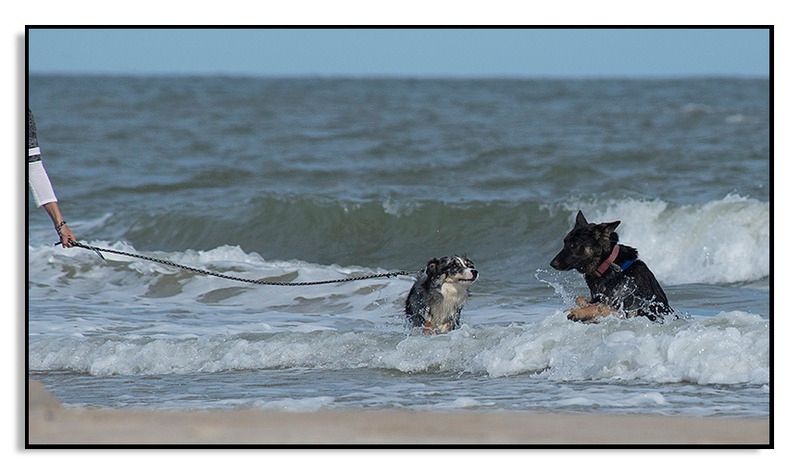 I was very disappointed at the lack of pelicans, it must have something to do with the time of year or availability of fish now. It was not until my last full day there that a few finally flew by. I have missed these birds in particular.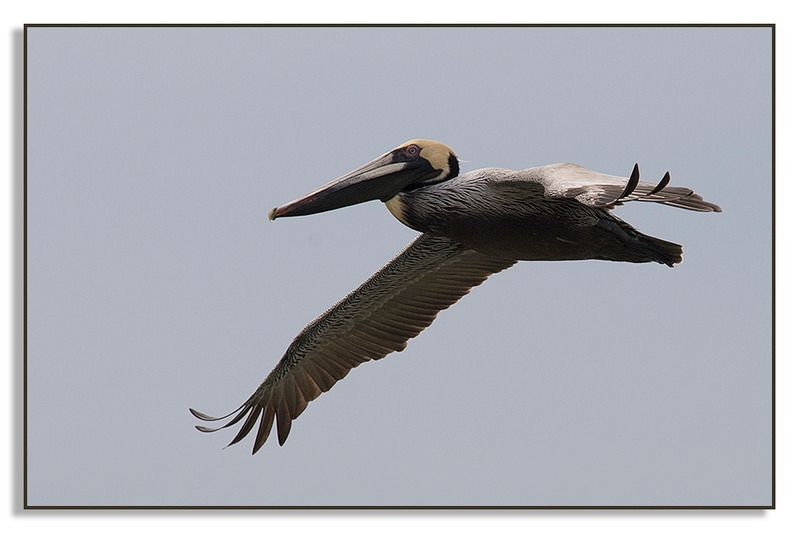 ---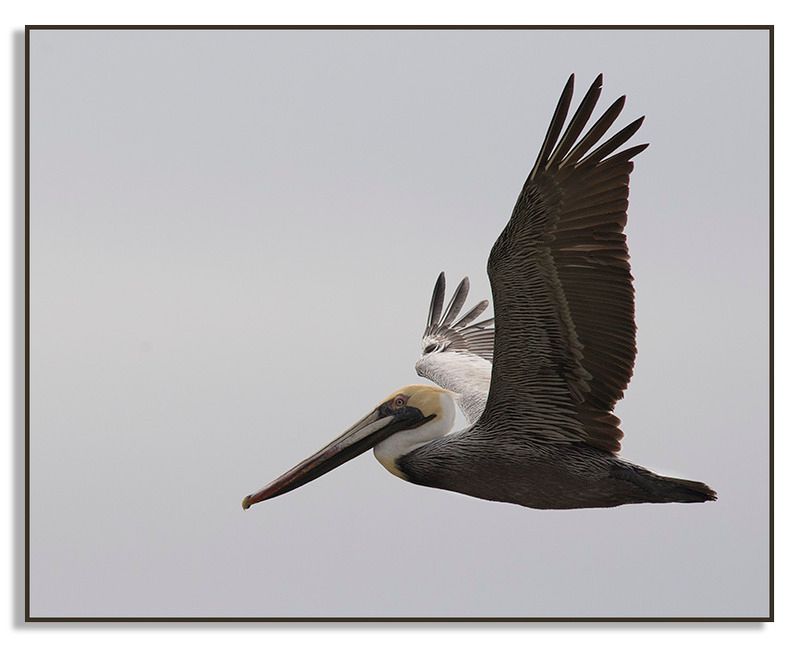 And one more dog who was having a great time in the surf--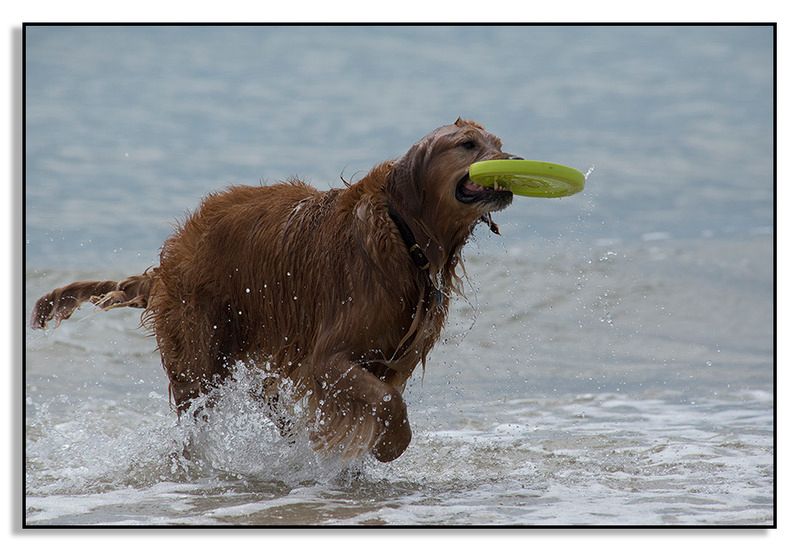 I've decided to make this trip an annual thing. When we moved to NC, I thought I could trade the beach for the mountains, and that worked with every beach but this one. I don't enjoy the lengthy and tedious drive, but once I get there, it is certainly worth it.
Meanwhile, I don't know if we will get back to paddling this summer, but this blog will get more attention eventually. Seems odd to live in NC and not have ever seen the Outer Banks, so that is the next trip, coming up this summer. In the meantime, stand by.